I am not a big drinker but, when I visit Castaway Cay during a Disney Cruise, I make a stop at Serenity Bay's Castaway Air bar for the island's signature cocktail, Konk Kooler. I have it on good authority, you get more to enjoy with the sipper cup, too.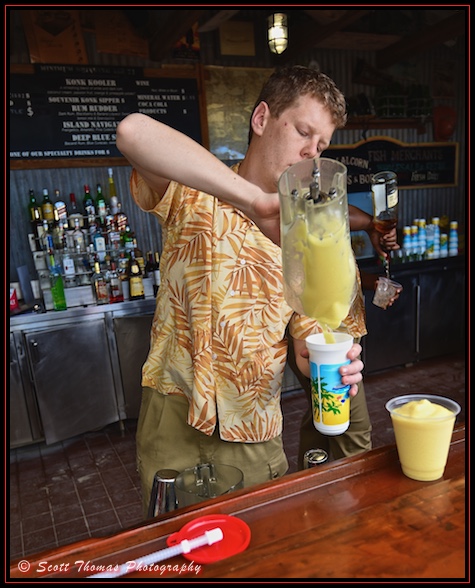 Bartender fills up a Konk Kooler Sipper Cup at the Castaway Air Bar on Castaway Cay.
Nikon D750/Nikon 16-35VR, 1/125s, f/4, ISO 180, EV +0.3, 22mm Focal Length.
Deb will be here tomorrow to share one of her favorite Disney cocktails.