For many, if not most, travelers, a fun part of the vacation experience is bringing home a souvenir or two. We love to have something tangible to remind us of our time spent exploring new places. And there's no doubt that Disney merchandise is some of the most popular — for personal use and for collectors. From the seemingly unlimited supply of Mickey Mouse plush and T-shirts to the high-end Dooney & Bourke bags and Pandora jewelry, Disney Parks (and other Disney properties) offer something for just about everyone.
Special Disney events, such as the Halloween and Christmas parties and park anniversaries, usually mean a new line of commemorative products will be offered for a limited time at the place where the special event is taking place. There is some degree of exclusivity because these items can only be purchased at the events they represent. (Secondary-market sellers are another story.)
Last summer, my family and I made our first trip to Disneyland during the 60th anniversary celebration of the resort, which continues through Sept. 5. Of course, we purchased merchandise from the Disneyland Diamond collection, knowing it was special and something we could only get there. In fact, some of the Diamond products were so popular that they remained out of stock when we visited — nearly three months after the celebration started.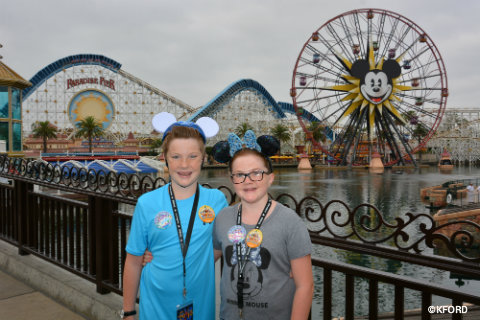 So, imagine our surprise — and disappointment — this past weekend when my daughter spotted her Diamond edition mouse-ear headband for sale at the Magic Kingdom here in Orlando. It wasn't labeled as Disneyland 60th anniversary merchandise, rather it was mixed in with other Disney Parks mouse-ear hats and headbands. This certainly was possible because this particular item doesn't have any wording indicating it was made for the Diamond celebration. Still, it clearly was designed with the anniversary in mind — the bow is blue (the color of the themed merchandise) and bedazzled with fake jewels (diamonds).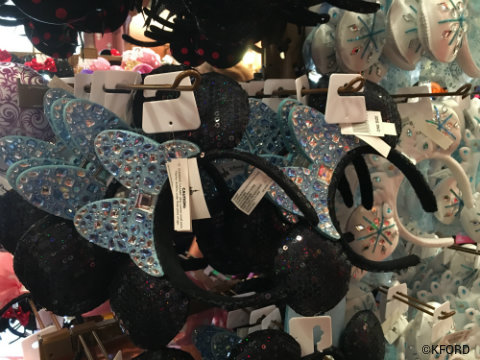 Seeing her carefully chosen souvenir from a special event so readily available at another location felt like a betrayal of sorts. There is a reasonable expectation by people attending special events that the exclusive merchandise will not be sold elsewhere by Disney — and certainly not just passed off as regular park merchandise. What makes the exclusive merchandise special is not just the limited quantities of products, but the fact that you experienced the event. To me, it's kind of like going to your city's arena for a professional basketball game and being able to buy T-shirts for any of the concert tours that have stopped there in the last year. It doesn't make sense to make the merchandise available to people who don't attend the special event, and it takes away something from the people who do.
And, frankly, diluting the exclusivity doesn't necessarily benefit Disney, either. Sure, the company has the potential to sell more of a certain item because more units are available at more locations, but it might not be in as much demand because buyers know it's not an "exclusive."
Do you agree or disagree? Is "exclusive" merchandise more desirable to you? Would you be less likely to buy the merchandise if it were available elsewhere? Tell us in the comments, please.