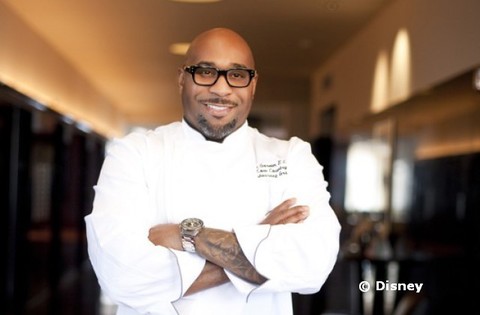 Epcot's Tapestry of America: Celebrating African American Heritage

LAKE BUENA VISTA, Fla. (Feb. 5, 2016) — Guests can celebrate Black History Month throughout the month of February with special experiences at the American Adventure Pavilion at Epcot. From historical displays and intriguing artifacts to book signings by Celebrity Chef G. Garvin and best-selling author Terry McMillan, guests can take a stroll through the pages of America's history and learn about the influence of African-American culture.

Black History Month Author Series
In honor of Black History Month, guests have the opportunity to meet three renowned African-American authors and cultural icons select Saturdays during the month of February. Book signings are open to all guests and hosted at the American Adventure Pavilion, where books written by each guest author are also available for purchase throughout the month.
Terry McMillan, author of "Who Asked You?"
Saturday, Feb.6, 1-2 p.m. and 3-4 p.m.: Critically acclaimed New York Times bestselling author Terry McMillan is known for her powerful novels and short stories about African American women. Her novel, "Waiting to Exhale," was adapted into a film starring Whitney Houston and Angela Bassett in 1995. Many of McMillan's other novels, including the award-winning "How Stella Got Her Groove Back," "Disappearing Acts," and "A Day Late and a Dollar Short," have also been brought to life for film and television audiences. McMillan recently published her eighth novel, "Who Asked You?," a story about the challenges and strength of a family.
Chef G. Garvin, author of "Turn Up The Heat With G. Garvin: More Than 200 Incredible Recipes from the Chef Who Keeps it Super Simple"
Saturday, Feb.13, 1-2 p.m. and 3-4 p.m.: Acclaimed chef and television host, Chef G. Garvin (pictured above) has mastered the art of cooking as well as writing. His first cookbook, "Turn Up the Heat with G. Garvin: More Than 200 Incredible Recipes from the Chef Who Keeps it Super Simple," received an American Literacy Award and nomination for an NAACP Image Award. Chef Garvin has enjoyed continued success with his subsequent cookbooks and television show "Road Trip with G. Garvin" on The Cooking Channel.
Terrence Roberts, author of "Lessons from Little Rock"
Saturday, Feb. 27, 1-2 p.m. and 3-4 p.m.: Terrence James Roberts, Ph.D. is one of the "Little Rock Nine," a group of history-making African American students who, in 1957, were the first black students ever to attend classes at Little Rock Central High School in Little Rock, Arkansas. Roberts was awarded the Congressional Gold Medal by President Bill Clinton in 1999. His book, "Lessons from Little Rock," is a memoir of his experience during the integration of Little Rock Central High School and the lessons learned from that historic episode.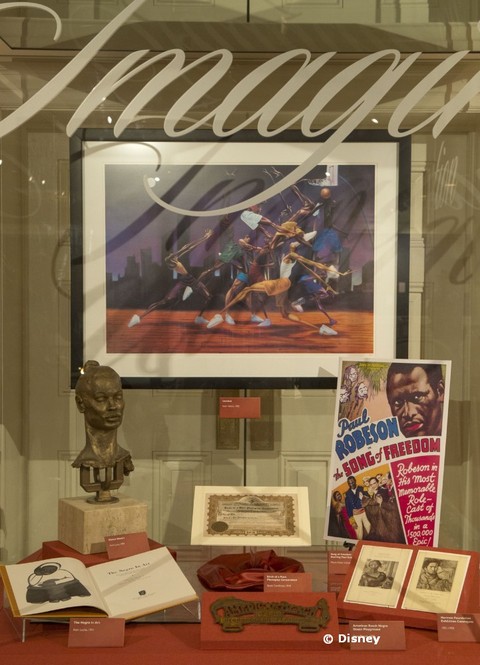 New pieces at Epcot's Kinsey Collection exhibit
"Re-Discovering America: Family Treasures from the Kinsey Collection," a collection of pieces displayed at the American Adventure pavilion at Epcot, draws from an extensive assortment of rare art, documents, books and artifacts attributed to African American history. Philanthropists Bernard, Shirley and their son Khalil Kinsey share some of their vast personal collection of artifacts spanning 400 years of history. Touch screens and guest-activated lanterns with narration by Whoopi Goldberg, Diane Sawyer and other celebrities help bring the history to life. Three new pieces recently have been added to the exhibit which is open daily.
"Banneker's Almanack and Ephemeras" by Benjamin Banneker, is the mathematical and mechanical work of Benjamin Banneker. Thomas Jefferson, then Secretary of State, read and approved of Banneker's work. The almanac was published in 1771.
"My Bondage and My Freedom" by Frederick Douglass, is an autobiography recounting Frederick Douglass's life as a slave and that as a freeman. Published in 1855, the book is a first edition.
"Survivor" by Elizabeth Catlett, is a beautiful Linoleum block print inspired by a photograph taken by Dorthea Lang titled "Ex-slave with a Long Memory." The print was created in 1983.
"Re-Discovering America: Family Treasures from the Kinsey Collection" is included in Epcot admission. For more information about the collection, visit TheKinseyCollection.com.

Legacy Portraits Tell a New Story
As guests explore the American Pavilion Rotunda, they are greeted by images of influential men and women who contributed to the progress of America. New portraits have been added to the collection for the month of February to further illustrate the contributions of many African American notables.
The new displays feature African American figures such as Thurgood Marshall, the first African American U.S. Supreme Court Justice; Ronald Erwin McNair, the second African American to fly in space; and Bessie Coleman, the first African American woman to stage a public airplane flight in America.
Taste of Southern Comfort
Mrs. Abby Fischer was one of the first African American authors to publish a cookbook dating back to 1881. "What Mrs. Fisher Knows About Southern Cooking," includes 160 Southern-style recipes. One popular dessert recipe featured in the cookbook, Mrs. Fisher's Peach Cobbler, is available for guests to purchase and enjoy at Liberty Inn at the American Adventure Pavilion.