Action photography is something I do all the time in my role as team photographer for an American Hockey League team. You can either capture action with a fast shutter speed to freeze the action. This lets people see and study the action in ways they can not do by watching the action. Or, you can use a slow shutter speed which blurs the action giving the photo a sense of motion and speed.
I went the slow shutter speed method when I photographed Expedition EVEREST in Disney's Animal Kingdom. I wanted to give the sense of speed and thrill this ride gives riders.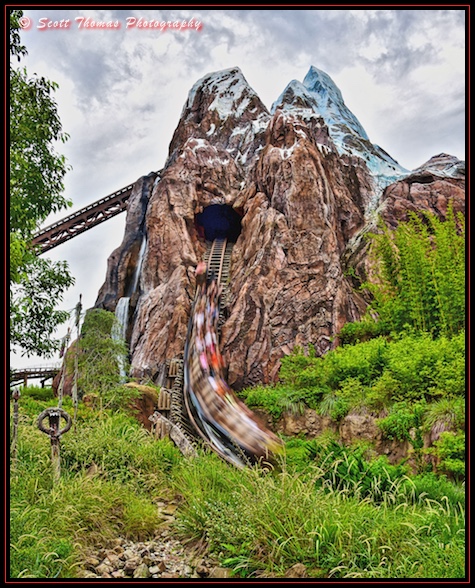 Guests fly down the side of Expedition EVEREST.
Nikon D750/28-300VR, 1/15s, f/22, ISO 100, EV 0, 28mm focal length.
I processed this photo with Macphun's Intensify Pro CK using the Soft HDR filter.
Deb will be here tomorrow with some action of her own.