Going to start out 2015 by visiting each Walt Disney World park starting with the Magic Kingdom.
The Fantasyland expansion has brought many new photographic compositions like this mashup of two Disney animated movies, The Little Mermaid and Beauty and the Beast. Ariel's figurehead on the bow of a ship outside the Under the Sea ~ Journey of the Little Mermaid attraction with the Beast's castle in the background which is behind the Enchanted Tales with Belle attraction.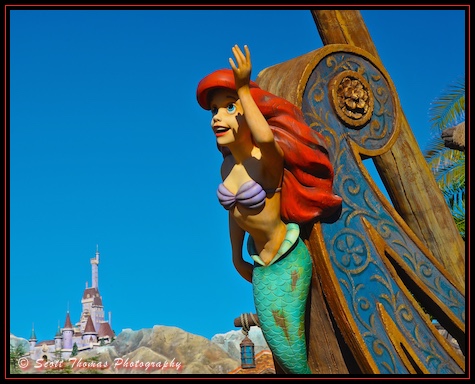 Ariel figurehead outside Journey of the Little Mermaid.
Nikon D700/28-300VR, 1/125s, f/16, ISO 450, EV 0, 82mm Focal Length.
Deb is going to travel back in time and space tomorrow for her Magic Kingdom photo.