SeaWorld Orlando is focusing on kids this month — educating and entertaining them at its theme park and inspiring them with a new conservation initiative.
Beginning March 22, SeaWorld Orlando kicks off its Just For Kids festival. On Saturdays through April 12, kids can celebrate the company's 50th anniversary with activities just for them. The new Rockin' Rockhopper Party begins each day at 11 a.m. with a family friendly DJ outside Antarctica: Empire of the Penguin. The party also includes live penguin appearances, snow moments, snacks, fun, games, face painting and caricatures.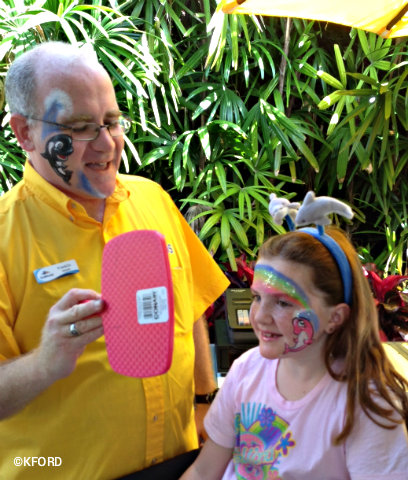 On Just for Kids dates, younger guests can participate in an ocean adventure, learning about marine life and at the same time collecting a stamp and a limited edition Explorer's Card at each of four locations throughout the park. Kids who collect all four receive a free Junior Animal Ambassador Medallion. Tables are set up from 11 a.m. to 6 p.m. at Antarctica: Empire of the Penguin, SEA Garden, outside Shark Encounter and near Shamu Stadium. The new SEA Garden is an area where young guests can experience animal encounters during the festival.
Then end the night with Shamu and other characters at the Shamu Dance Party at the Village Square located at the front of the park. The party begins one hour prior to park closing with a stilt walker emcee who fills the square with music that the whole family can dance to, including popular line dancing songs. The Shamu Dance Party continues until 30 minutes after park closing.
This year's Just For Kids festival is a little different from the past two years and doesn't feature concerts by kid-centric artists or discounted animal up-close tours. It does run concurrently with SeaWorld's 18-month-long 50th anniversary celebration, which begins March 21.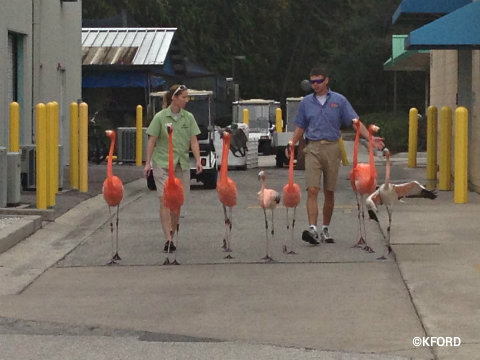 During the anniversary celebration, guests of all ages may be tapped by the Surprise Squad to receive prizes and experiences in the park. Plus, there are more animal encounters than ever, such as the flamingo parade. I saw these birds head out from the back-stage area a couple months ago, and it was a really funny sight to see them strutting along casually with their trainers. Be on the lookout, too, for the new mobile bubble lab vehicle and a Splash Dance.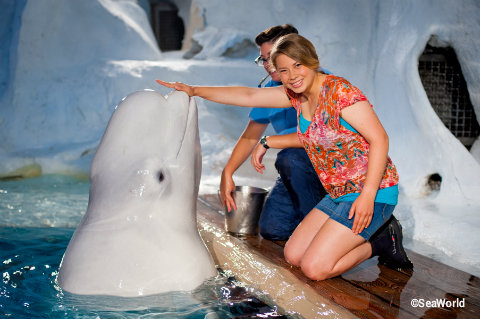 SeaWorld also hopes to spread its message of conservation through its Generation Nature initiative, which partners SeaWorld Kids with youth ambassador Bindi Irwin, daughter of famous 'Crocodile Hunter' Steve Irwin. The campaign aims to empower kids to make a difference with animals and nature and share their actions on multi-media platforms. GenN includes a website, digital apps, video blogs, online games and activities that highlight a new animal each month, such as polar bears, tigers, manatees and animals in back-yard habitats.
In GenN's inaugural month of March, sea turtles take center stage with a calendar that includes a video blog from Bindi about the obstacles these animals face. Because many sea turtles are affected by pollution, and nearly all waterways throughout the world are connected, March's GenN Conservation Challenge is to help "clean your world."Â  Families are asked to send in pictures of the oddest item they find during their clean-up, and some of the photos will be showcased online at the end of the month.
Parents also can download a fun and educational app about each month's animal. In March, the GenN app is "Ocean Tales: Turtles, Sharks and Dolphins" and features books, games, puzzles, pictures and videos. The app is available for download on iTunes.