For my part of remembering attractions that are now closed, I turn the clock back to when Toy Story's meet and greet was located off Streets of America. The set consisted of a facade of Al's Toy Barn, owned by bad guy, Al McWhiggin. One can only imagine the non-stop nightmares Buzz and Woddy suffered while smiling for photo after photo.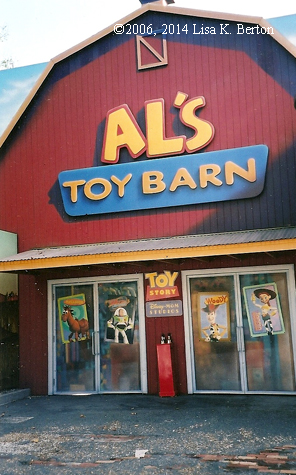 Disney's Hollywood Studios has moved Woody and friends to Pixar Place and the barn was run over by Lightning McQueen and Tow-Mater.
Come on over and "Like" my Facebook page or follow me on Twitter, my handle is lisano1.