My elementary-school-age kids are learning their way around a computer keyboard at school — and I don't mean the correct keys to push to play Disney's Club Penguin or other computer video games. They are learning proper finger positions for typing and practicing their speed during computer lab. I expect to hear complaining about these exercises, after all, because they are based on repetition, which can get boring for kids their age.
Learning to type doesn't have to be dull and monotonous, though. Disney has found a way to teach typing skills while still keeping kids engaged in learning through fun and games. Disney: Mickey's Typing Adventure is geared toward ages 6 to 12 and is powered by the educational program Typing Instructor. The computer game allows the user to become a hero as he or she uses learned typing skills to help save Mickey Mouse and his friends Daisy Duck, Goofy, Minnie Mouse and more from a mysterious spell in the medieval kingdom of Typelandia.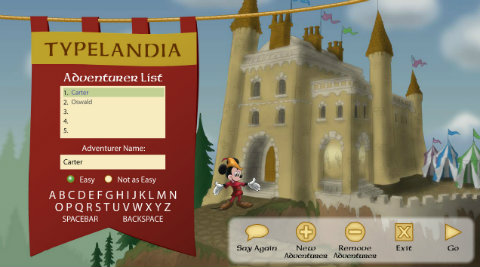 When my son was given the opportunity to test drive Disney: Mickey's Typing Adventure, he jumped on it. My husband installed the program on our computer late one night. The next morning, my 10-year-old son saw the application's icon on the desktop and started going through the tutorials himself before we even mentioned it was available.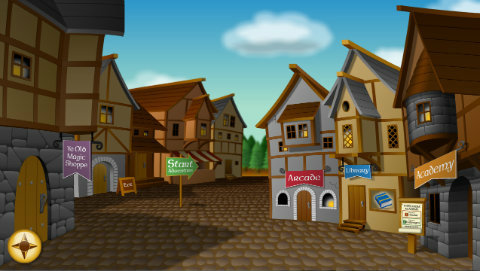 There are 11 typing courses with a total of 160 lessons. As the user progresses through the typing courses, he or she rescues Disney characters and moves to the next level of gameplay. Each child begins his or her adventure at the Village, where they can visit Ye Old Magic Shoppe, the Arcade, the Library and the Academy. Typing lessons and challenges are housed in the Academy, while the Arcade, of course, offers games based on the keys the child has learned so far. The Library is a place for children to practice typing their favorite Disney stories once they have learned the entire keyboard.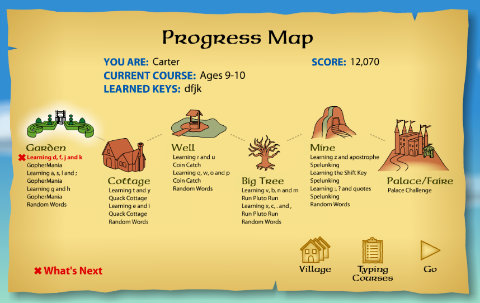 Kids get immediate feedback on their typing efforts — whether it's a lesson, challenge or game. They can see their Word Per Minute (WPM) scores, accuracy percentages and performance results for key, finger, hand and row. All results are printable, and there are certificates of achievement, as well.
Disney: Mickey's Typing Adventure is available for PC or Mac computers, and a web version is being developed for classrooms. The list price of the game is $39.99, though it has been sold on Amazon for $27.99 and a Groupon recently was offered for $17. We think this game-typing tutorial is worth every penny, at any of these prices, if your kids like Disney characters and have yet to learn to type.
DISCLAIMER: I was provided a copy of Disney: Mickey's Typing Adventure for review. This did not influence my opinions about the product. In fact, I already was planning to buy the program because I thought it would be a good fit for my children.