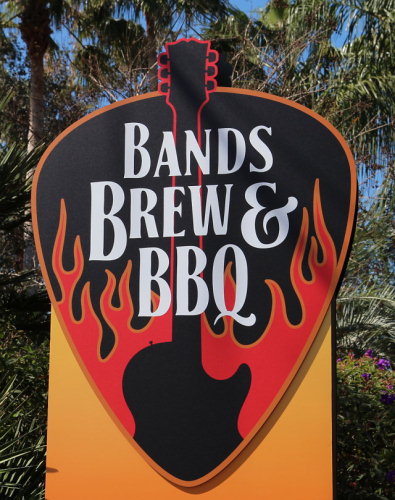 Just what is Bands Brew and BBQ? SeaWorld partners with local restaurants for great BBQ, an array of beers and tops it off with a classic rock and country music concert.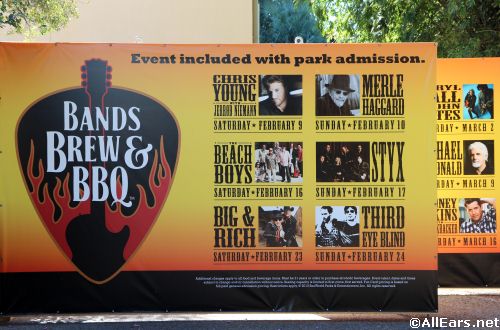 Saturday, February 9th, I attended my first SeaWorld Orlando Bands, Brew and BBQ Event (full disclosure at the end of this blog). It was a beautiful day with clear blue skies and temps in the low 70s.
This year's event is held Saturdays and Sundays now through March 17th, 2013. The event area opens at 11:30am and closes at 7pm. Concerts begin at 4:00pm. Bands, Brew & BBQ is included with your park admission.
BOTTOM LINE: I had a great time and hope to get back to see another concert and chow down on more BBQ before the festival ends!
THE DETAILS….
THE BBQ
SeaWorld partners with local restaurants such as Tony Roma's, Cecil's Texas Style Bar B Q and Sonny's Bar-B-Q. In addition, SeaWorld has their own Sweet, Smokin BBQ setup! There is BBQ "row" and the vendors sell their finest BBQ!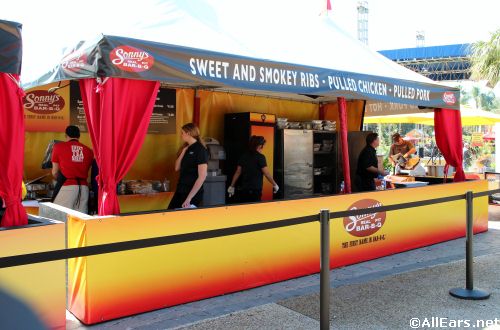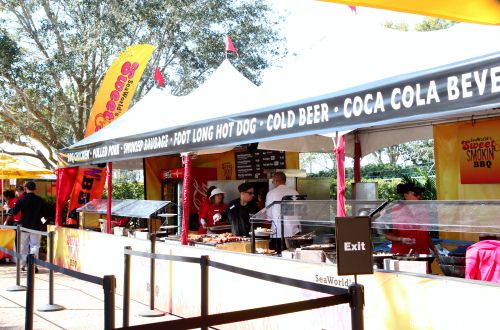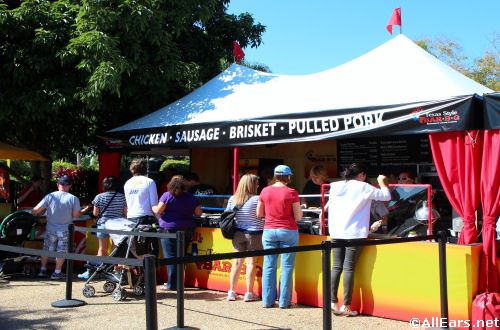 Food prices ranged from $8.50 for a BBQ sandwich and side to $15 for a plate loaded with meats and sides. Believe me, there was PLENTY of food to be had and it was really good! Hot dogs and burgers were also available at some of the booths.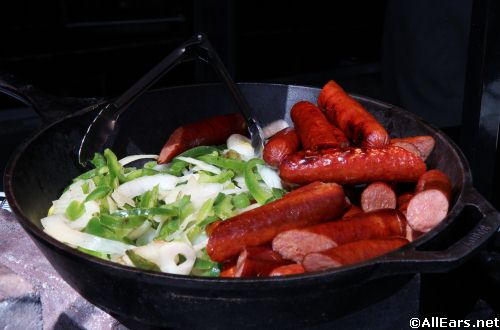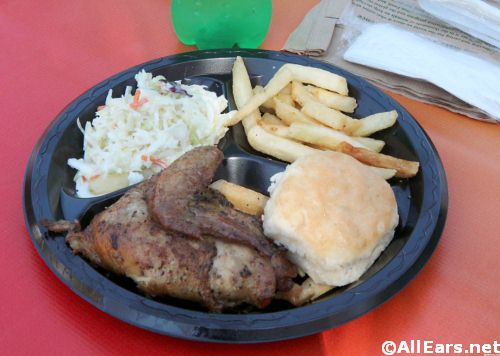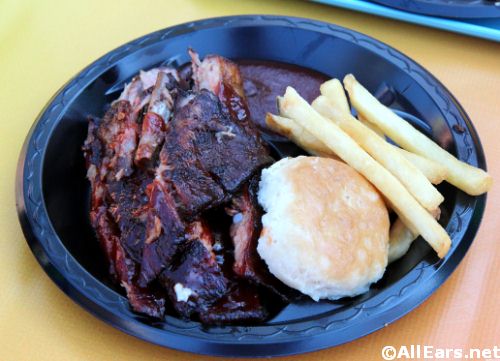 New this year was an extended area of tables in the Ports of Call Garden to enjoy the BBQ.
This area also had a few animal encounters during the traditional "lunch time" — later in the day the animal encounters moved to a different location.
HARLEY DAVIDSON
Harley Davidson is also an event sponsor and there was a shaded area with several 2013 Harleys to check out. Photos welcome! For all the Harley lovers, when you ride your Harley to Bands, Brew & BBQ parking is free! The Harleys will be on display thru March 3rd!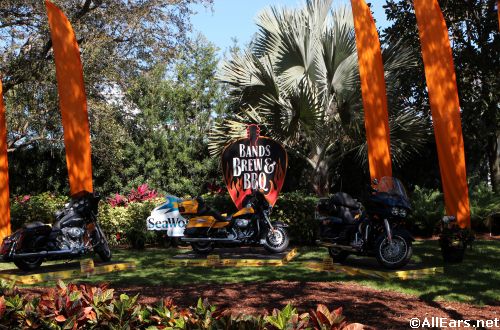 THE BREWS
The Craft Brew Sampler, for $21, allowed you to have 10 samples (7 ounce pours) from the 25 domestic and imported craft beefs available. Not being much of a beer drinker I passed on the sampler, but the folks I spoke with certainly got their money's worth of beer. In fact, several of them were sharing their sampler card with those in the group that didn't purchase one.
The beers included: Florida Beer Florida Lager, Vermont Hard Cider Granny Smith, Magic Hat #9, Sweetwater 420, Green Flash Hop Head Red, Point 2012 Black Ale, Stella Artois, Bass, Hoegaarden, Victory Brewing Company, and Widmer Brothers.
I was interested in trying one or two of the craft beers however individual purchases of these beers is not allowed If you wanted a single beer, visit one of the regular beer carts.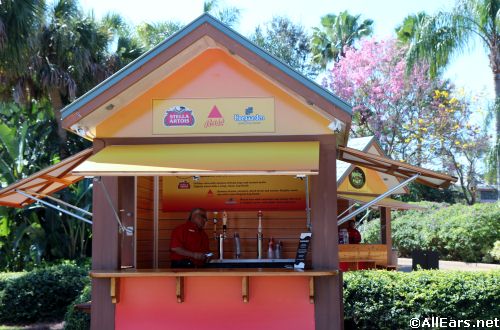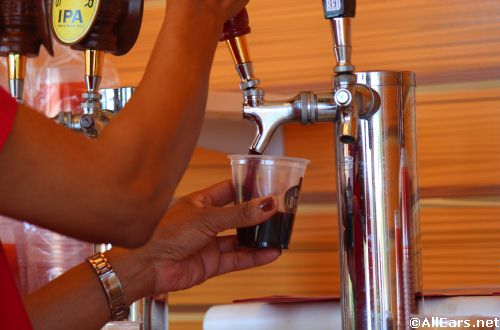 THE BANDS
There is a Festival Stage with live local bands or a DJ playing non-stop until just about 4pm. Dancers were on hand to teach you steps or simply to entertain. When the dancers took a break, SeaWorld notables such as Shamu, make that Country Shamu, Penny the Penguin and Dolly the Dolphin were on the dance floor cuttin' it up with anyone who cared to join in the fun!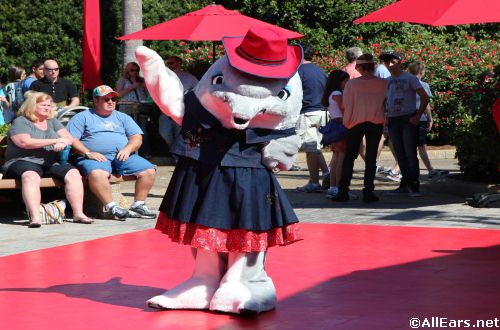 Concerts are held at Bayside Stadium (and also simulcast in the Ports of Call Garden).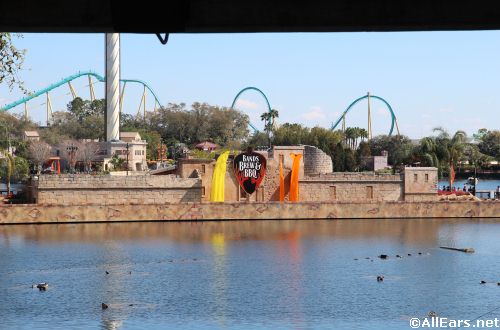 The Stadium also gives you a great view of MANTA!
I'm not much of a Country Music fan. So when I read that I would be seeing Chris Young with Jerrod Niemann, I was clueless. However, live music is always fun and entertaining! This turned out to be a "double" concert as Jerrod Niemann was up first and played for over 45 minutes.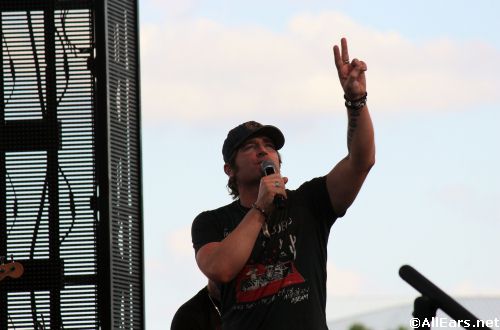 There was an intermission and then Chris Young gave a great concert. Lots of his fans were in the audience with a wide variety of Chris Young Tshirts!
Here's the list of concerts of upcoming concerts!
Saturday, February 16 The Beach Boys
Sunday, February 17 Styx
Saturday, February 23 Big & Rich
Sunday, February 24 Third Eye Blind
Saturday, March 2 Daryl Hall & John Oates
Sunday, March 3 Darius Rucker
Saturday, March 9 Michael McDonald
Sunday, March 10 Josh Turner
Saturday, March 16 Rodney Atkins with Uncle Kracker
Sunday, March 17 Sheryl Crow
PACKAGES AND DISCOUNTS
Bands, Brew & BBQ VIP Package $38 РHave the ultimate Bands, Brew & BBQ experience with reserved seating for the concert and a meal! Meal voucher includes any entr̩e (including its accompanying side) and any one item from a selection of side salads, side dishes or desserts and a regular sized non-alcoholic beverage.
Pass Members, book your Bands, Brew & BBQ VIP Package or Craft Beer Sampler through the Pass Member website and save 10%.
TIPS
If you want to make a full day of SeaWorld's attractions and Bands, Brew and BBQ you will certainly get your moneys worth! Arrive at park opening and enjoy some attractions before the event area opens.
OR arrive around 11:30am, and wander to the events area (guide maps have locations marked). Enjoy a nice relaxing lunch and perhaps some brews. Check out the Festival Stage with local music or experience some attractions. By 3pm (earlier if it is a very popular group), go to Bayside Stadium and for concert seating.
To make sure you are up front for the concert, purchase the VIP package.
Enjoy Beer? — get the The Craft Brew Sampler, for $21!
A one day ticket to SeaWorld is $89 at the Gate, but if you purchase online at their website, you can save $10. For $89 a Florida resident can purchase a Fun Card good for the entire year. Sea World offers you the opportunity to upgrade your one-day ticket prior to leaving – don't miss this great deal!
In researching the event I found it began in the year 2000 and was called Bud and BBQ. Now that SeaWorld and Busch Gardens aren't associated with Budweiser anymore the event name was changed in 2010 to Bands, Brew & BBQ.
DISCLOSURE: I was invited media at SeaWorld's Bands, Brew and BBQ. I received free priority parking, park admission, and a voucher good for a platter at SeaWorld's BBQ booth. I was also given priority seating for the concert. This was my second visit to the park (both media events) and I found I really enjoy it. Before I left I purchased my first Annual Passport to SeaWorld.