To all who come to this photo trivia game, Welcome! Along the way, the photos can make us relive memories and see details Walt's Imagineers put into everything we love in Walt Disney World!
Stephanie Dollar and her family are in Disney! Have a great trip, Stephanie!

Here was the challenge last week: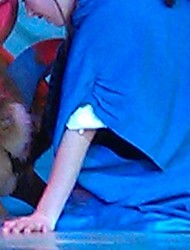 And here's the answer:


Copyright © Erin Blackwell
The Beauty and the Beast, Live on Stage in Disney's Hollywood Studios! The climatic scene where the Beast is dying, but will be saved and transformed back to the Prince.
Look at the great seat I had, Players! Front row! I just got lucky. 🙂
Apologies to The Hoekzema Family: the challenge made them stay up late figuring out the answer. Go to bed now. Nighty night!

Kimberly Kusser was the first to send in the correct answer! Congratulations to Kimberly and all our winners this week! Leigh Mertz, Les Stewart, Leigh Mertz, Danielle Ciotti Harsley, Brian Miller, Kris Nixon, The Kahle Family, Claire Gregory, Belicia Cullen, Chris Kelly, Scott Cullen, Megan Krainski, Laura Winn, Mindy Loupe, Melissa Such, Nicole Ruzinski, Patti Gumiela, Team Hill, Sarah Williams, Jamie K, Mackenzie D., Amanda Campbell, Emma Poprock, Scott Precise, Kara Cummings, Kelly Cummings, Ronnie Mehelic, Denise Montgomery, Mickey Eckert, Mike Bandru, Karen Ramirez, Ed Elder, Chris, Gretchen, And Katie Barnes, Larissa Huda, Madison Hovan, Tim Johansen, Christina Trigiani, Antoinette Leblanc, Craig, Christine Dagney, Chris And Alison, Rich Kacprowicz, Pam Vanaustin, Brenda Rosazza, Joseph S Gallagher, Sharon, Hayley Valk, Andy Raffel, Becky Hosinger, Meredith Rule, Nicole Shuler, Corbett Scimeca With Help From Mom, Dad And Ryan, Nathalie Periard, Al Desimone, Deb Desimone, Rebecca Smith, Nancy Ahlsen, Katherine Gast, Vanessa Gordon, Christine Stockmal, Shelly Borella, Karen Davis, Jullie Pudem, Wendy T Faler, Karrie Duffey, Anastasia Macneil, Ken Rhinehart, Sara Holloway, Deb, Stephanie Dollar, Olivia, Chrissy, Paul Moore, Kelly R., Cheri Palmisano, Susan Higginbotham, Caryn Schill, Nancy, Chris &Maranda Nichols, Josh Carney, Lily-pierre Couet, Carla Leger, George Mundy Jr, Patti Mccaffrey, Kerry Mccaffrey, Jeremy Mccaffrey, Agnes Ciotti, Michelle, Katerina Purdy, Hoekzema Family, Monica Owens, Melissa Kirk, Jillian Domings , Randy, Dianne Gerth, and Elizabeth Gillardi. Each of you are entered in this month's winners' drawing.
In fact, it's time to announce the monthly winner! The winner for January 2013 is Josh Carney! Congratulations, Josh! Deb Wills will be sending your prize soon!
_____________________________________________________ _____________________
Challenge #266: Where in the world is this?
Paul Moore, this week's challenge is for you!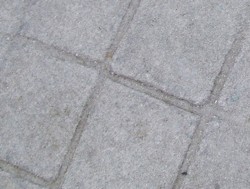 Just kidding!! Here's the real challenge:

Do you know? Do you have a guess? Please send in your answer, before the end of the day on Thursday, February 7th, by clicking on the blue box below. Please do not post answers using the Feedback Form link at the bottom of this post.
See you next week, Players!


_______________________________________________________________________
Everyone who sends in a correct answer to a Where in the World Challenge this month will be entered in a drawing at the end of the month for some special AllEars® goodies!