Tell me something, have you ever had sun streaks in your pictures? Did the person or thing you aimed at turn out dark? There's a way to successfully incorporate lens flare and keep your subject recognizable. No, I'm not talking about digital enhancements. I'm referring to manual exposure and good, solid photography skills.
You'll need a camera that allows you to select the f-stop, shutterspeed, and ISO. I used my Canon EOS 30D and Canon 17-40mm L USM. Start by selecting a film speed appropriate for the lighting condition. Keep in mind that you're going to have a small aperture and the ISO will have to help make up the difference of light reaching the film plane or sensor.
Choose a shutterspeed that's comfortable for you to hand-hold unless you're using a tripod. If you're using a digital camera, take your first test shot and view it in various sections on the LCD screen. From here you can determine what changes to make to your settings. Film users are used to bracketing so they've already taken a few shots while I type this paragraph.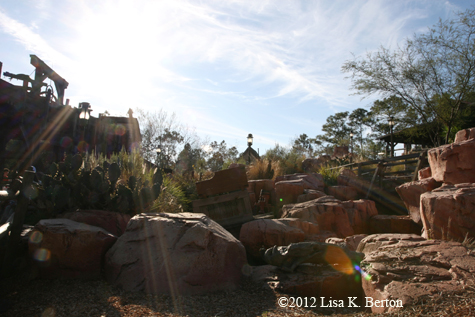 Closing down the f-stop will create more detail and sharpen the image. These photos are only a 1 stop difference.
No cross screen filter nor digital filter was used. Cool, huh!
"Like" my Facebook page to see more of my work.