La Fountaine de Cindrillon or Cinderella Fountain is found behind Cinderella Castle near the path to Libery Square. I have taken many photos of this fountain and never noticed the plaque inbedded in the wall behind it. I saw it from another photographer's photo shared on flickr. A great place to get photographic ideas and inspiration for anywhere you may travel.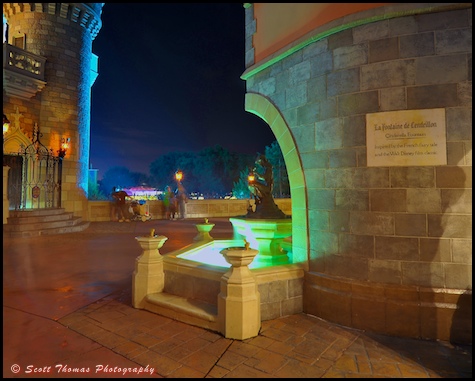 La Fountaine de Cindrillon in Fantasyland.
Nikon D700/Tokina 11-16mm, 30s, f/10, ISO 200, EV 0, 16mm focal length, tripod.
Proof again to keep our eyes open when visiting Walt Disney World.