Recently, Mike Scopa wrote a great four-part blog titled "My Fixit List." In these articles, he discussed ten things at Walt Disney World that he believes have been neglected and need attention. His blogs got me to thinking, what would I do if I ruled the World – Walt Disney World, that is.
If I am going to rule the World, I need to be keenly aware of one monstrous fact, Walt Disney World is a business and it exists for one, and only one reason – to make money. If this sounds harsh, then so be it. But this is the hard, cold truth. But most people forget this fact because Disney runs their business so expertly (for the most part). Everyone at Disney World, including the cast members, seem to be having so much fun that it's easy to overlook that this is a money-making enterprise.
Technically, Walt Disney World makes money by selling theme park tickets, hotel rooms, souvenirs, and food. But that's not their real product. Their actual product is magical moments. Anyone can rent a room, but Disney does it with something special – special enough to make it magical. Anyone can build a rollercoaster, but Disney embodies it with a storyline – a storyline that makes it magical. Some magical moments are obvious, like seeing your child give their favorite Disney character a hug. But other magical moments are not so obvious, like a clean restroom.
All of these magical moments take money to create. Since I've just been promoted to "Ruler of the World," I don't yet have a handle on the millions of dollars that regularly move from column to column on the Disney ledgers. Because of this, I'm going to keep my initial decrees simple and somewhat inexpensive (in the scheme of things). In other words, I'm not going to be expanding the monorail system, adding countries to Epcot, or building Beastly Kingdom at the Animal Kingdom, but rather make some simple changes and in my opinion, improvements. I realize that some of my decrees will affect the bottom line, but I don't think it will be significant. And the losses incurred will be offset by happier guests – which will improve the bottom line. So here goes – in no particular order.
1. If I ruled the World I would reopen Aunt Polly's.
At one time, guests could purchase simple lunches at Aunt Polly's located on Tom Sawyer Island. Cold fried chicken, ham sandwiches, and PB&J sandwiches were available. Nothing fancy, but perfect for the location. I loved to sit at a waterside table here in total serenity and watch the hustle and bustle of Liberty Square across the banks of Rivers of America. It was the perfect way to relax.
After 9/11, attendance dropped dramatically at Walt Disney World and ways to cut costs were sought. By closing Aunt Polly's, several cast member positions could be eliminated, yet the company wouldn't lose a thing. Guests would simply eat lunch someplace else and their presence absorbed by other restaurants without having to add additional cast members at these locations.
If I ruled the World, Aunt Polly's would be reopened. It's time to bring back this favorite spot of so many.
2. If I ruled the World I would discontinue several character meals.
Okay, before all of you parents and grandparents run me out of town on a rail, let me explain.
The price of a character meal is nearly double that of an average meal. This is all well and good if you want to mingle with Chip & Dale one-on-one while you eat. But not everyone has children and not everyone wants to chat with their favorite Disney character at meal time.
There are three restaurants in particular that I'm concerned with, Akershus in Epcot, and Cinderella's Royal Table and Crystal Palace in the Magic Kingdom. All three of these establishments offer character meals at breakfast, lunch, and dinner. Since I'm not interested in character dining (and paying extra for a meal), Disney has effectively removed these three establishments from my list of possible eateries. I don't like this. I want to experience a magical moment at Cinderella's Royal Table, without having to pay through the nose for the privilege and be interrupted by a character while I'm trying to engage in a pleasant conversation with my dining companion.
What I'm proposing is this, make lunch "character free" at these three restaurants. This still leaves breakfast and dinner available for those who want to visit with the princesses and other individuals of fantasy. In addition, I would create "lunch" character meals at other locations to assure that the capacity is maintained for this popular activity. For example, Restaurant Marrakesh in the Morocco Pavilion is rarely busy. A character lunch here would boost attendance at this often overlooked restaurant.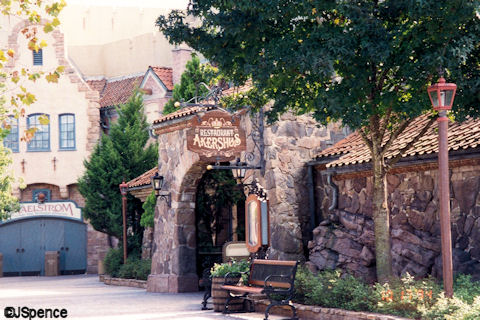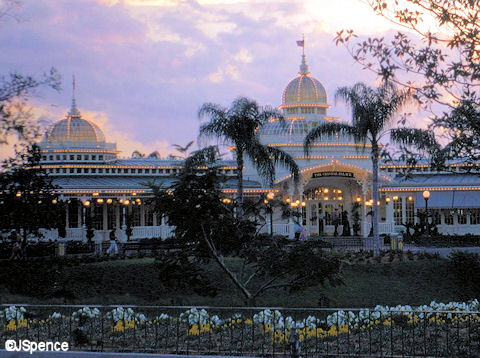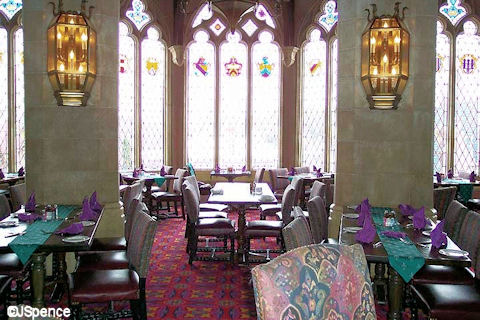 3. If I ruled the World I would reopen the Diamond Horseshoe Review.
The Diamond Horseshoe is a stunningly beautiful building inside and out. The attention to detail here is magnificent. Yet this building sits unused except for peak periods when it's used to serve quick-service sandwiches and drinks. It's a waste of good architecture.
If I had the power to make decisions I would reopen the Diamond Horseshoe featuring a show similar in concept to the Hoop-Dee-Doo Musical Review. It would be performed multiple times each day and a full meal would be served (western BBQ and the like). It would probably star Woody, Jessie, and Bullseye, but I'd leave the particulars up to the experts. A show similar to what I'm suggesting is already done at Tokyo Disneyland with great success.
4. If I ruled the World I would reposition some of the FastPass machines.
There are a couple of FastPass machines that are incredibly inconvenient to seek out. I'm thinking of the ones for Splash Mountain at the Magic Kingdom and Soarin' at Epcot. In both cases, it takes much too much effort to secure one of these precious tickets. Here's what I'd do if I ruled the World. Merge the Splash Mountain FastPass machines with the Thunder Mountain machines. The area would need to be expanded a bit, but there's room at this location for both sets of machines. This would be far more convenient than the present Splash Mountain set up.
I realize that the Soarin' FastPass machines are located inside The Land Pavilion because the Imagineers want guests to pick up passes, then experience Living with the Land, Circle of Life, and the Sunshine Seasons food court. But from a guest's perspective, securing a Soarin' FastPass is a major hassle. You must enter the very crowded building, take an escalator to the lower level, maneuver your way through throngs of people, secure your passes, then retrace your steps back out. These machines need to be conveniently located outside of The Land Pavilion where a guest can easily access them without such a major investment of time. If I ruled the World, I would create a Soarin' FastPass distribution area between The Land and Imagination Pavilions.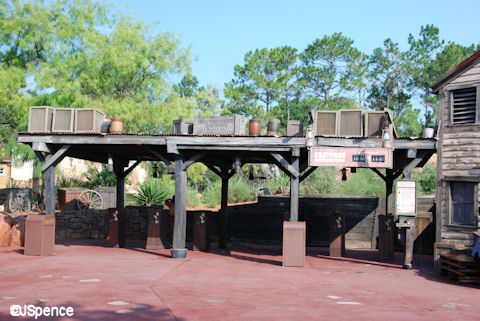 5. If I ruled the World I would reopen the monorail cabs to guests.
In July 2009, a cast member was tragically killed when one monorail backed into another. Disney immediately designated the monorail cabs off limits to guests. This was the appropriate decision. Various agencies needed to conduct investigations and review safety guidelines. But it's been over two years since the accident. In that time, Disney has implemented new procedures and guidelines to ensure that this type of accident doesn't happen again.
Riding in a monorail cab is a fantastic magical moment for both kids and adults. If I had my way, guests would once again be welcome to ride with the pilot.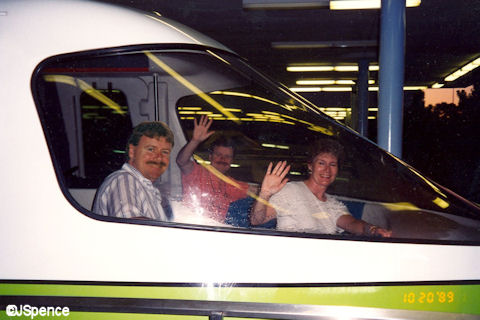 Well, that's the first half of my list. Check back tomorrow for 6 through 10. In addition, tomorrow I will be asking what you would do "If YOU ruled the World," so give this some thought tonight. But please hold off on submitting your ideas until after you've read the rest of my list in Part Two. Great minds think alike and we might be covering the same topics.