Disneyland celebrated it's 55th anniversary in July, so D23 decided to commemorate that milestone with a two-day event full of Disneyland History. Destination D was the first event of its kind organized by D23 on September 24-25, 2010! The event sold out with 1,300 tickets.
The two days of Destination D were jammed packed with just about anything you would want to know about Disneyland History. The event included many special guests and clip after clip of never before publicly seen videos (and even some audio!)
It was most definitely a "You Had to be There" event as no video, audio or flash photography were allowed. My photos of the event probably won't do it justice but hopefully it will give you a good look at the amazing two days of Disneyland history we were able to experience.
Registration went very smoothly on the first day (the day before the event actually began).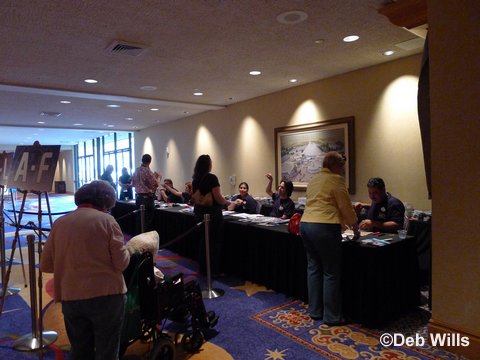 There was, of course, lots of D23 and Destination D merchandise for purchase. I was tempted by the complete set of the replica of early Epcot attraction patches (left) and the Disney Archives 40th anniversary pin (right).
Greeting everyone was the "Disney Geek" himself, Jeffrey Epstein!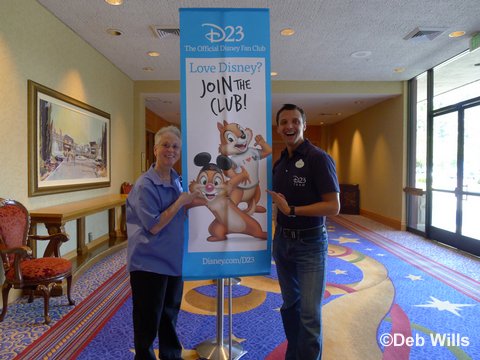 Soon it was time to go back to the hotel and get ready for the AllEars Meet and Greet later that afternoon.
As I walked through the Disneyland hotel lobby a number of characters were walking around. They were kind enough to pose for me 🙂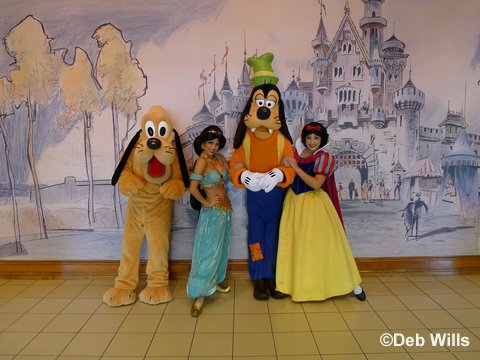 Next up.. the AllEars Meet and Greet held that afternoon.