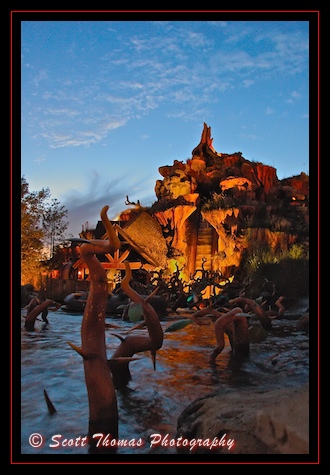 A calm Splash Mountain just after sunset.
Nikon D70/18-200VR, 1/4s, f/5.6, ISO 1600, EV +0.3, 18mm focal length
Splash Mountain usually has lots of activity from water splashing guests and riders to screams as people slide down the 52 1/2 foot drop. I noticed a quiet time between guest drops just after sunset and thought it would make an excellent Disney Pic of Week for Splash Mountain.
Look for Barrie's and Lisa's screams…er, photos on Thursday and Saturday.