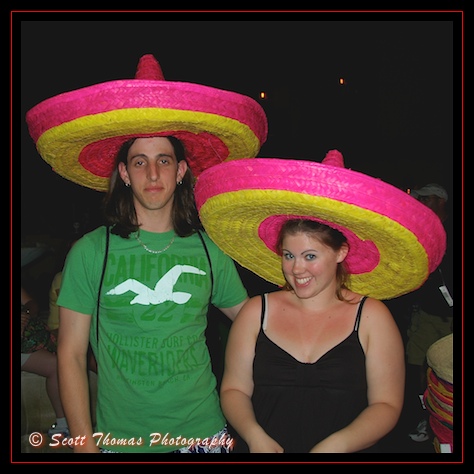 Members of the EPCOT Sombrero Club.
Nikon D70/18-200VR, 1/60s, f/3.8, ISO 200, EV +0.3, 22mm Focal Length, Flash Used
Are you a member of the EPCOT Sombrero Club? Admit it. Who hasn't put a sombrero on their head when walking around the market inside the Mexico pavilion. They are big and brightly colored. Just perfect for a fun photo of yourself and members of your family. This is my daughter and her boyfriend. He's very tall but reminds me of a Disney character. Can you guess which one? Hope you enjoyed my Disney Pic of the Week for Mexico.