After the Pirate Costume Contest (see yesterday's blog), we announced the Cabin Door Decorating Contest winners.
Jennifer Marx and I visited all the registered cabins and then huddled together to decide on the winners. We selected the five best cabin doors and then decided on one Grand Prize winner. Folks in the final five were given PassPorter Guide Books!
This year's Cabin Door Winner was Janice, Cabin 6586. She made a very creative door entitled " Friendships are Treasures". If you lifted up the treasure chest lid, there were photos of many MouseFest friends!
Other finalists included:
Cabin 2064, Don Duck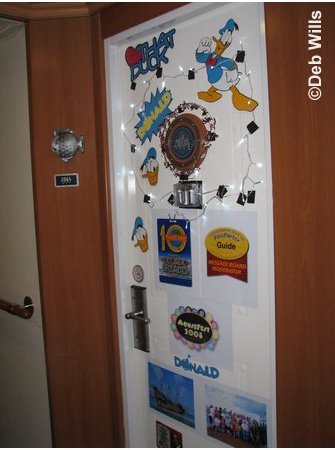 Cabin 2592, Dawn and Rob
Cabin 6600, Tim and Kathy, who brought magnets and decor from all their previous MouseFest cruises!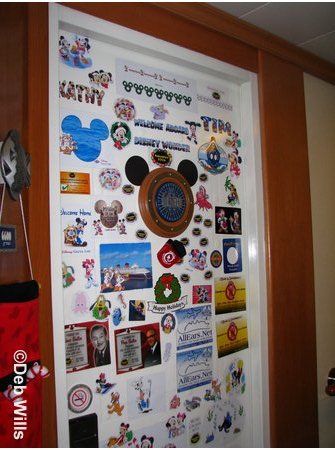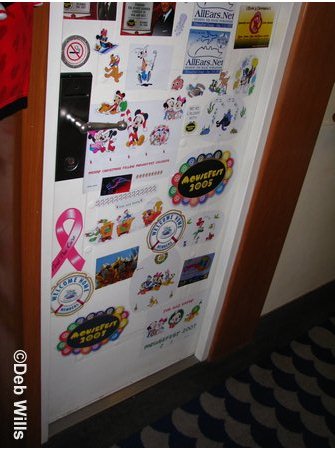 And Cabin 7604, Brian and Laura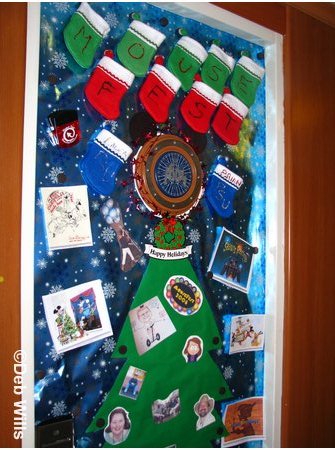 From here, many folks went to the Promenade Lounge for relaxing time before dinner. Then it was time for our Pirates of the Caribbean Dinner. It's a festive dinner with fun music, dancing and special "Pirate Menus". Later in the evening a Pirate Show with fireworks takes place on the outer decks. There is also a special food buffet (in case you haven't had enough to eat yet).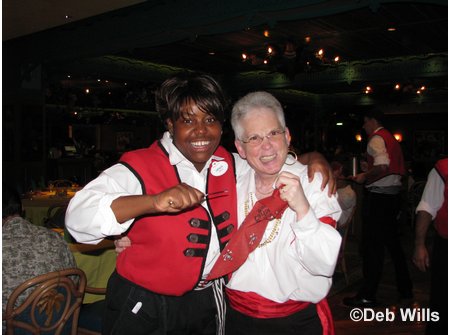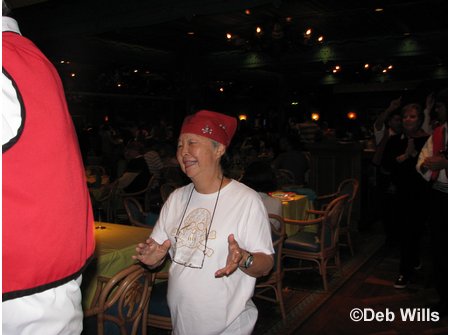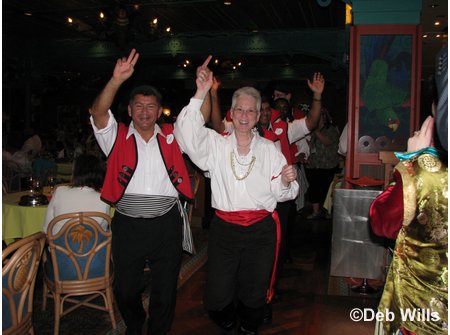 Another great day on the Disney Wonder comes to an end.