In my last blog I wrote about the attractions that Disneyland and the Magic Kingdom share and offered comparisons. In this blog, I'm going to list all of the attractions that exist only at Disneyland any then only at the Magic Kingdom. Of course, I'll be keeping score and each attraction will receive a point.
Disneyland: The First 50 Years: This film replaced Great Moments with Mr. Lincoln and presents guests with an entertaining history of the park.
Main Street Cinema: That's right folks. This area of Main Street has not been converted into another shop like at the Magic Kingdom. You can still view old Mickey Mouse cartoons here. Yea!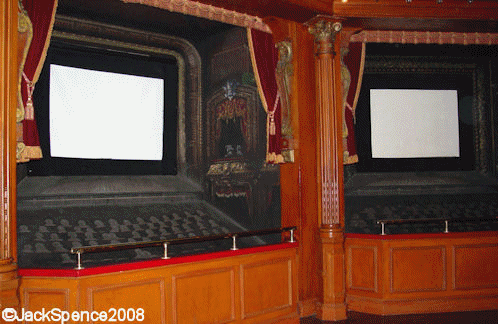 Penny Arcade & Magic Shop: Although much of the Penny Arcade has been converted into a shop, there are still a number of old time machines to amuse the curious – far more than at Casey's Corner at the Magic Kingdom. Also, the Magic Shop still exists on Main Street. Unlike the Magic Kingdom, it hasn't been converted to yet another Disney-only merchandising area. These two factors are enough to garner another point.
ADVENTURELAND
Indiana Jones Adventure: This is a fantastic ride. Even though it uses the same type vehicle and track layout as Dinosaur in the Animal Kingdom, there is no comparison. This ride is sheer genius.
FRONTIERLAND
Sailing Ship Columbia: I realize that the sights and sounds you encounter around the Rivers of America are the same as those on the Mark Twain, but this is a different attraction and a different experience can be had on this ride. First, the ship is very interesting to explore, both above and below deck. But also, two cast members (not a recording) narrate the trip with a humorous spiel.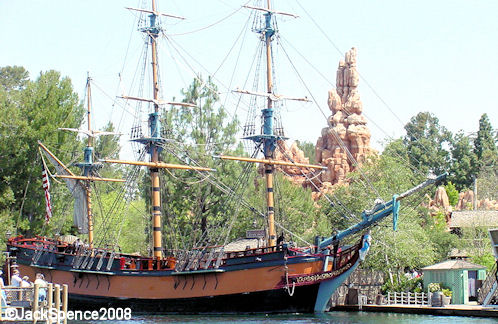 Davy Crockett's Explorer Canoes: Why did Disney remove this attraction from the Magic Kingdom? Even if you weren't paddling your way around the Rivers of America, they were still visually appealing to see plying the waterways. I'm so glad they're still available at Disneyland.
Big Thunder Ranch: This area is used and reused for a number of special events. A petting farm can also be found here.
FANTASYLAND
Alice In Wonderland: A great dark ride that follows Alice into the rabbit hole.
Storybook Land Canal Boats: Here you sail past the miniature world of some of Disney's beloved fairytale characters.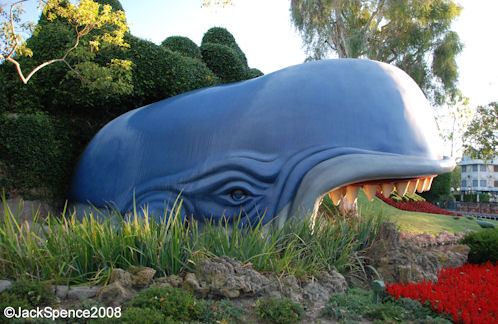 Casey Jr. Circus Train: A great favorite of children and adults that takes another look at Storybook Land.
Mr. Toad's Wild Ride: Unlike many, I didn't have a problem with the removal of this attraction from the Magic Kingdom to make room for the more contemporary Winnie the Pooh. But I'm very glad it can still be experienced at Disneyland.
Pinocchio's Daring Journey: Another great dark ride that follows Pinocchio and his conscience to Pleasure Island and beyond.
Matterhorn Bobsleds: The first thrill ride at Disneyland and the first coaster to use tubular steel for tracks. This is a perennial favorite.
Sleeping Beauty Walkthrough: Currently under an extensive rehab, this quaint attraction allows guests to venture into Sleeping Beauty Castle and view vignettes of the princess' life.
Snow White's Grotto: A magical spot next to Sleeping Beauty Castle. Many a marriage proposal has taken place here.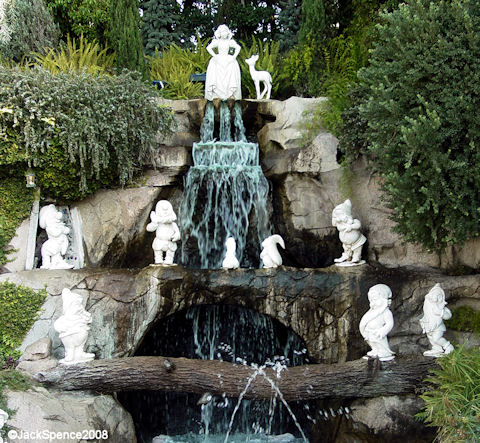 MICKEY'S TOONTOWN
Roger Rabbit's Car Toon Spin: In this dark ride guests ride in Benny the Cab and turn the vehicle in circles with the steering wheel (similar to the Mad Tea Party) as they ride along a track while retreating from the weasels.
Goofy's Playhouse: Only children are allowed in Goofy's house where they can literally bounce off the cushioned walls.
Chip 'n Dale Treehouse: Although adults are welcome, children will feel more at home in the chipmunk's home.
TOMOROWLAND
Finding Nemo Submarine Voyage: Although some of the sights are similar to Epcot's "The Seas with Nemo and Friends," I don't feel it's fair to compare the two. The experience is completely different when climbing into a submarine rather than riding in a clamshell. It's a shame Disney retired the submarines at the Magic Kingdom. Nemo would have fit much better into Fantasyland than it does in Tomorrowland or Epcot.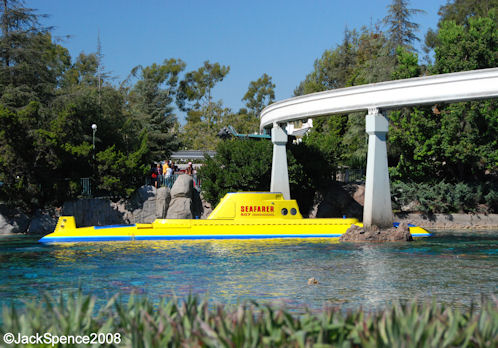 Now it's time to list the attractions found only at the Magic Kingdom. Since most of my readers are more familiar with Disney World, I'll skip any explanation of the attractions. Once again, each attraction gets a point.
Fairytale Garden
Ariel's Grotto
Tomorrowland Transit Authority
Walt Disney's Carousel of Progress
I have to give the Magic Kingdom a point simply because it is larger and handles crowds better than Disneyland.
However, I also have to give Disneyland a point because it is smaller, giving the guest a more intimate (magical) feel.
So, here's the final tally:
Disneyland 29
Magic Kingdom 17
So there you have it, absolute, mathematical proof that Disneyland is far superior to the Magic Kingdom by twelve points.