On a recent trip, All Ears team members Mike Scopa and Michelle Scribner-MacLean held a small meet in the Tomorrowland Noodle Station. About 30 friends gathered to meet, take some photos, and chat about all things Disney.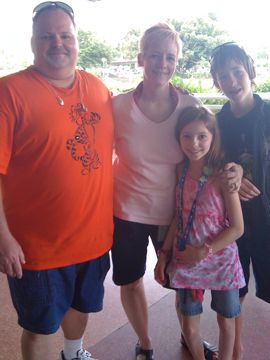 There were even a few surprises. The newest All Ears team member, Mike Bachand (a.k.a. Dizney Mike) showed up to say hello.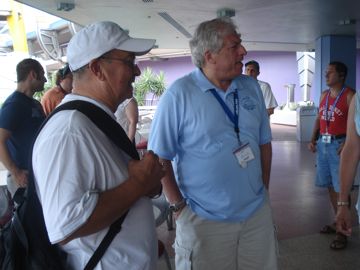 WDW Today and Studios Central host, Matt Hochberg, popped in with his lovely wife, Marissa.
One of the special surprises was that three members of Team All Ears running team showed up to meet Mike and Michelle, who are serving as co-captains of the team. Amanda McKittrick Gonzales and Tracy Hughes Sabotin made it to the Noodle Station and Holly Aulen met us earlier in the day for a Dole Whip.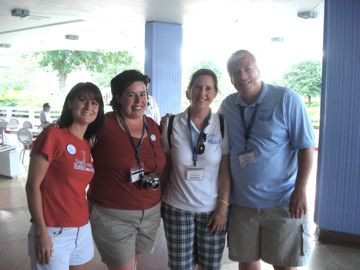 These ladies are part of our 50-person team who are all running a Disney race in January to raise money for Deb Wills' Avon Breast Cancer fund. The team meets virtually via a Facebook page, but it was a real treat to meet them in person.
Thanks for coming to say hello, everyone!!