Whether you're looking for dessert, a movie, or a night out with friends and family, Downtown Disney is a great option. You don't need a park ticket to visit, and there are seemingly endless entertainment, dining, and shopping options.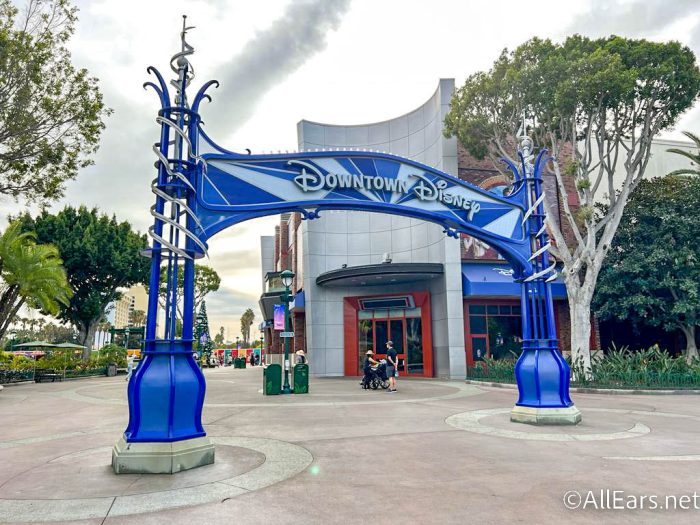 Back in June, we learned that a new area would soon arrive to Downtown Disney — right next to Splitsville Luxury Lanes. If you're unfamiliar with Splitsville, it's a luxury bowling alley where you can bowl a few rounds while lounging and enjoying some dinner and/or cocktails. Well, the all-new area of Splitsville has been dubbed "The Alley," and it allows Splitsville customers to enjoy live music, games, and an area to lounge and dine after enjoying their game of bowling. They didn't give us an opening date but…
The Alley at Splitsville is officially OPEN at Downtown Disney! Come with us to check it out.
When you first walk in to the area, there is a sign that instructs you to seat yourself…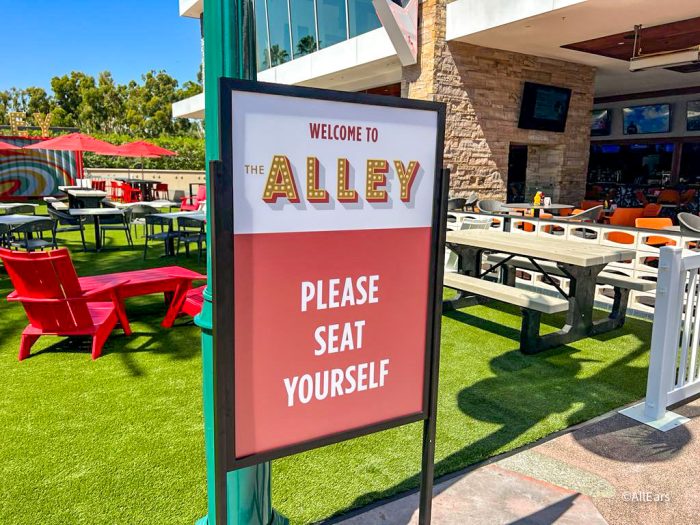 … and you'll also be able to take a look at the menu to check out all the options that Splitsville has to offer. You can order it here and have it delivered to your spot outside!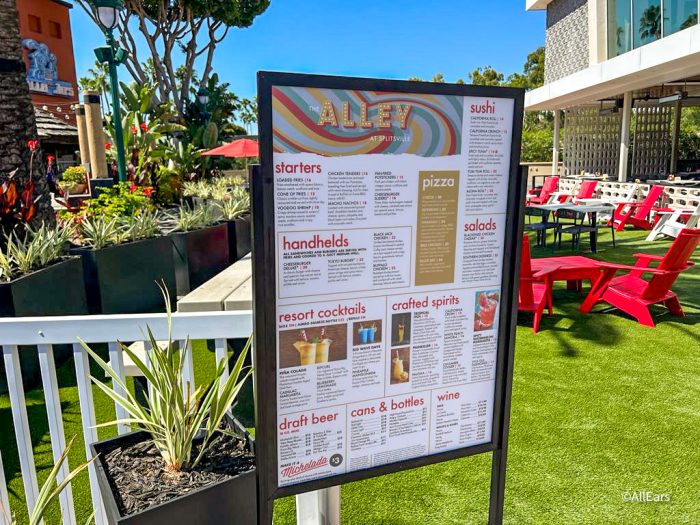 There is quite a bit of seating available — even some covered options!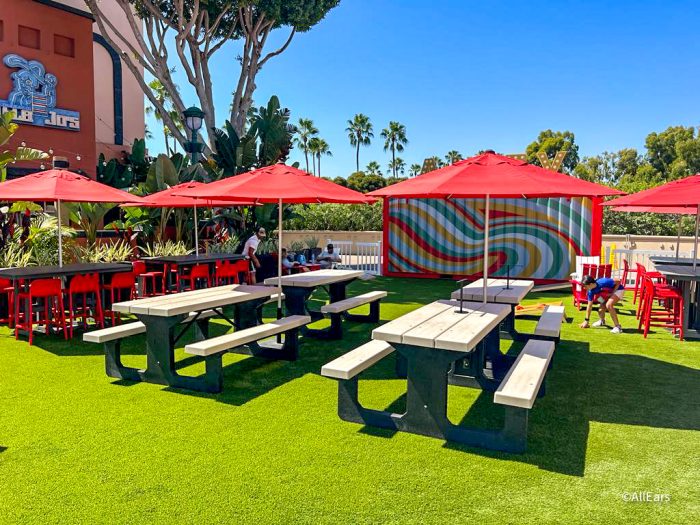 The options that aren't covered seem to be in relatively shady spots for most of the day.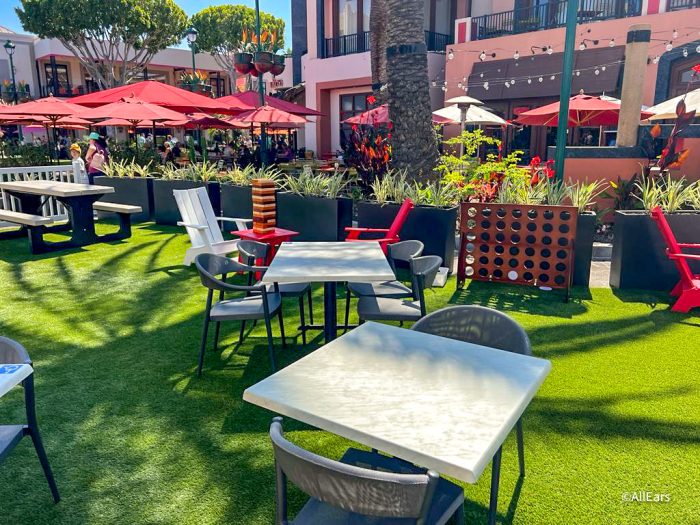 While you're waiting on your food to arrive, or if you're hoping to stick around and hang out after dinner, there are some games and entertainment options available to enjoy — like corn hole.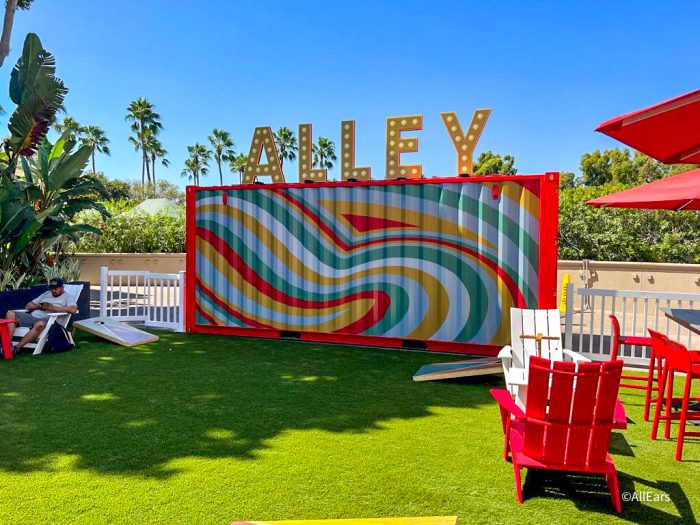 What do you think? Will you be visiting soon? Keep in mind that this area is only available to those visiting Splitsville. You can have bowling night followed by dinner and more games! We'll be sure to keep you updated with any and all Disney news, so make sure to follow along for more.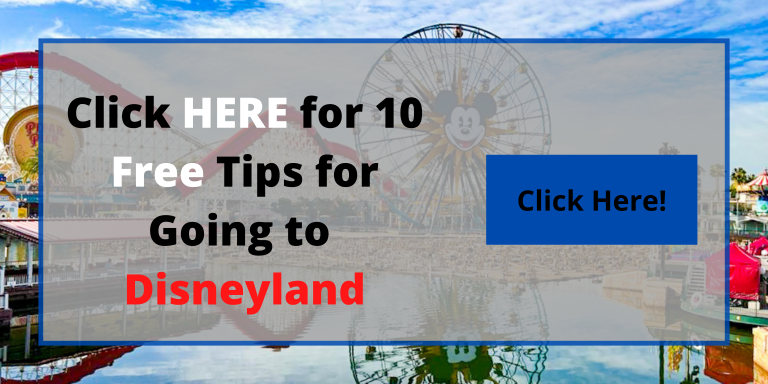 Would you visit the Alley at Splitsville? Let us know in the comments!