Be warned — reading this post may tempt you to visit Disneyland ASAP and grab a brand-new popcorn bucket (assuming you can get your hands on one!).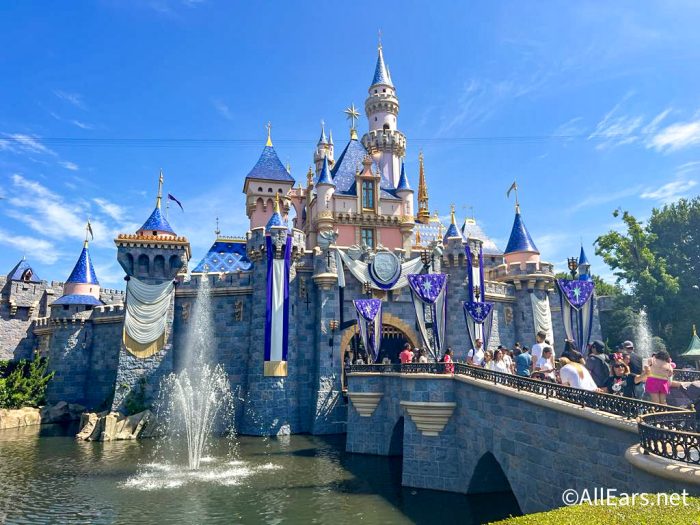 Disney has dropped all kinds of 100th Anniversary souvenirs recently (including some popcorn buckets), but a new one has arrived in Disneyland and we have a feeling that it's going to be very popular!
On July 26th, Disney released a brand NEW 100th Anniversary popcorn bucket at Disneyland Park themed to the Disneyland Railroad and featuring Conductor Mickey!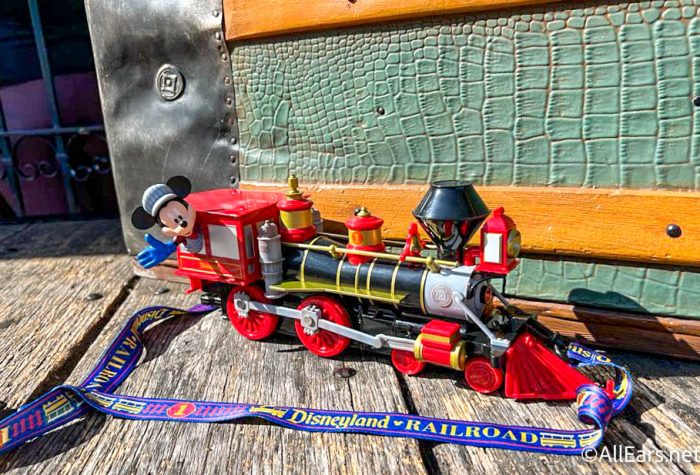 Alright folks, forget everything else you've seen for the 100th Anniversary. This might just be IT — THE popcorn bucket to get to forever remember this special celebration.
Conductor Mickey is in the house! 🚂 The #Disney100 Disneyland Railroad popcorn bucket is available for a limited time (no end date yet) in Disneyland Park! pic.twitter.com/0tcmEkJ79w

— AllEars.Net (@AllEarsNet) July 26, 2023
It truly has it all. The holding strap has the logo for the Disneyland Railroad with some awesome train designs.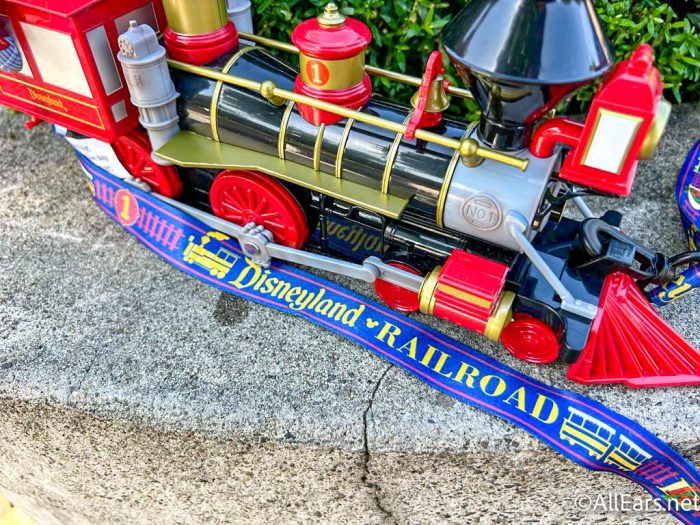 Conductor Mickey sits on the train, waving right at you (just look at his adorable face and outfit!).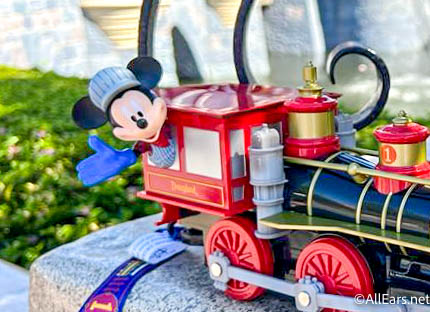 The train itself has a wonderfully elaborate design…
…full of vibrant colors and details.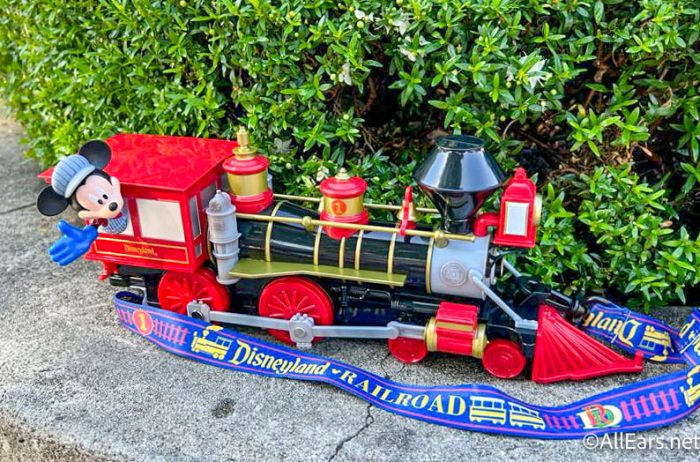 And it gets better. If you pull off part of the train (near the front) you can actually use it as a WHISTLE.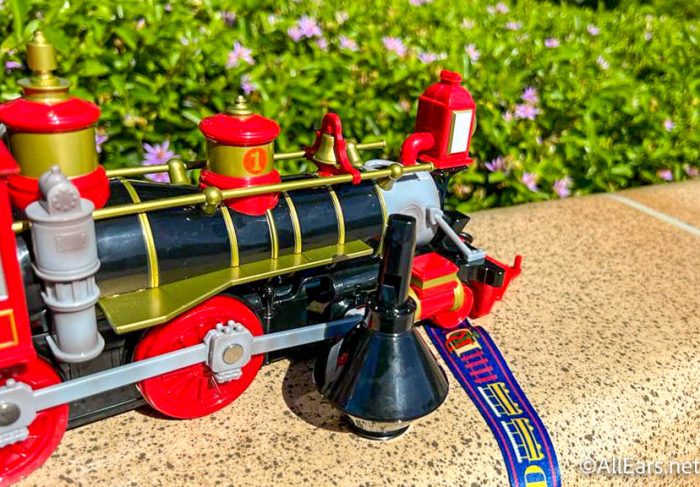 We're done, folks. This is IT. This is one of the most epic 100th Anniversary souvenirs you can get at a Disney park right now.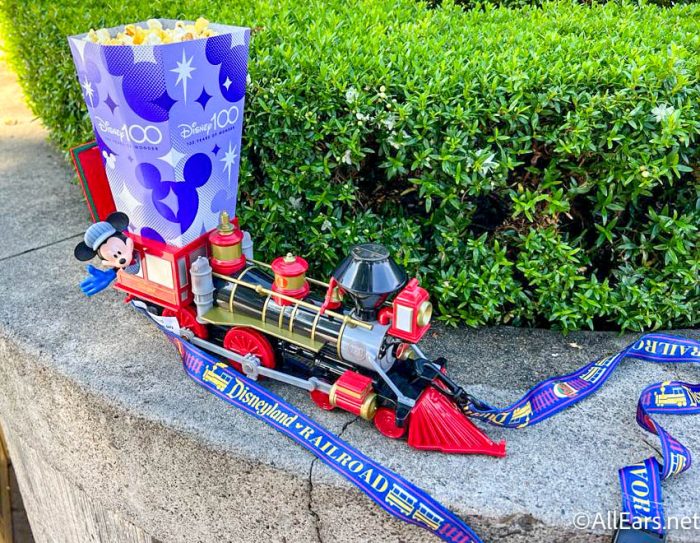 The bucket won't come cheap though, as it is priced at $32.25. But think about the photo possibilities. Think about displaying it on your shelves. It seriously could be an incredible addition to your collection.
But be warned — when we first entered Disneyland to pick up this souvenir, there was a LONG line at one of the popcorn carts full of folks already trying to get their bucket (hours before the popcorn cart typically opened).
We were able to get it at a popcorn cart in the park, but we have a feeling this guy could be popular and might sell out quickly. Some Cast Members indicated that the popcorn bucket should be available at most popcorn stands near train stations in Disneyland Park, so you'll want to look for them there. But again, lines may be long and the bucket could sell out, so that's something to keep in mind.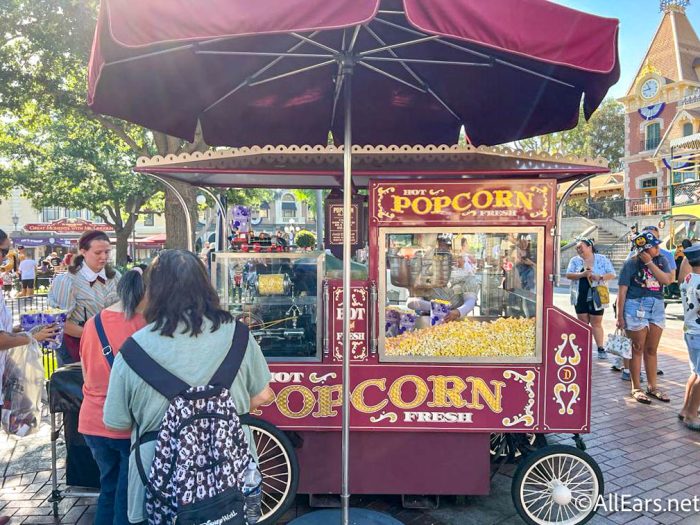 We'll keep an eye out for updates and let you know what we find. In the meantime, start saving those pennies for this bucket and check out what other tempting 100th Anniversary items you can get online!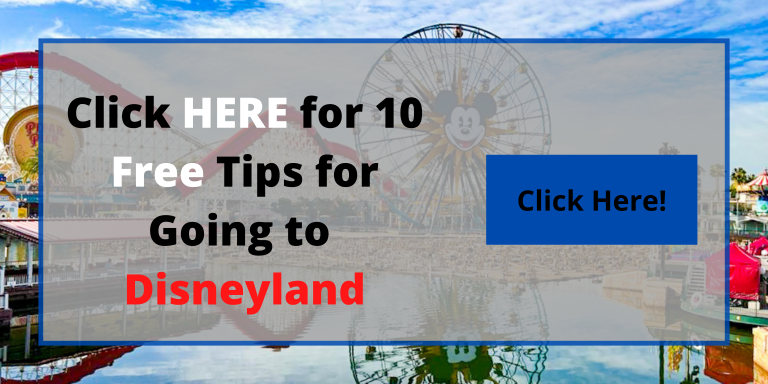 What do you think about this popcorn bucket? Tell us in the comments!