Who's ready for a blast from the past? Wouldn't it be nice if we could go back in time to revisit some of our favorite things in Disney World? Who wants to rewind time back to free FastPasses?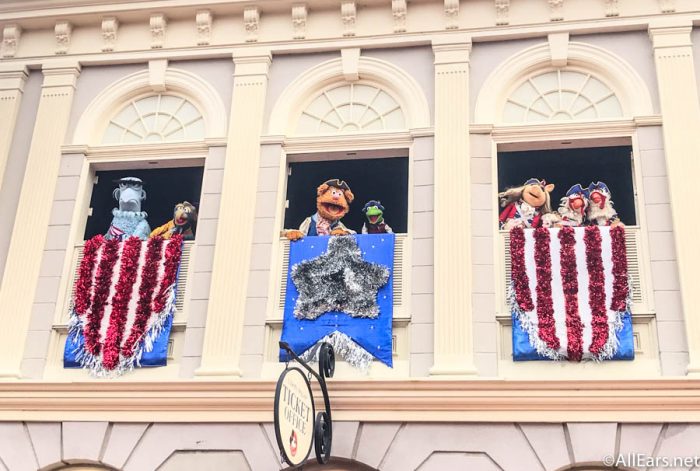 While we can't actually time-travel, we can look back at Disney's impressive legacy and celebrate the company's 100th Anniversary! In fact, Disney has a special 100th Anniversary-inspired decades collection filled with merchandise from every decade since Disney started! Now, the 1970s collection is here, so let's take a look! 
DISCLOSURE: This post may contain affiliate links, which means when you click a link and make a purchase, we receive a commission.
You can get the new 1970s decades collection on shopDisney and in Disney World now! Here's a look at all the new items.
First up is the Muppets Disney100 Loungefly Backpack! This super colorful backpack is covered in — you guessed it — iconic Muppets characters!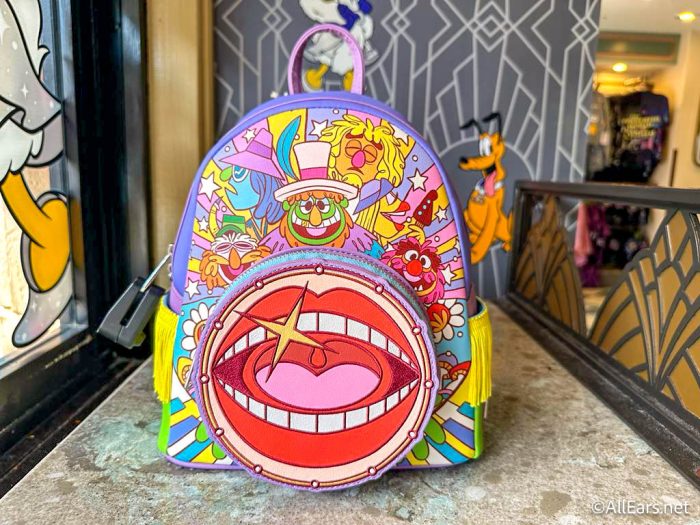 It is inspired by the band from The Muppet Movie which came out in 1979 and the bag screams 70s. Dr. Teeth and the Electric Mayhem cover the front of the backpack.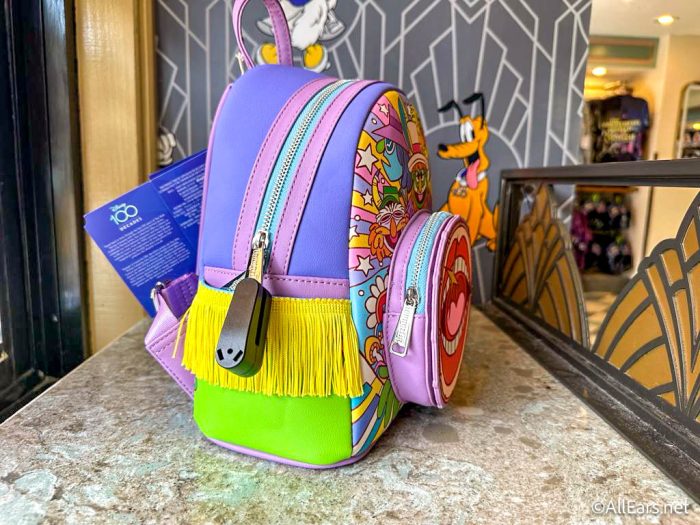 We love carrying our park essentials in Loungefly backpacks, so add this to your collection today!
Looking for another pair of ears? Perhaps you'll like The Aristocats Ear Headband! Duchess and O'Malley are front and center with movable heads and spinnable tails. How fun! Scat Cat and Billy Boss are on the actual ears on the front…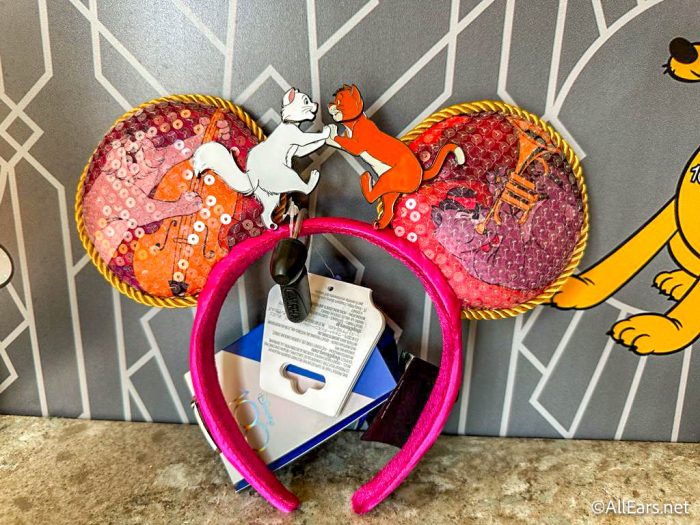 …while Marie, Toulouse, and Berlioz are on the back. The ears are covered in clear sequins as an extra touch.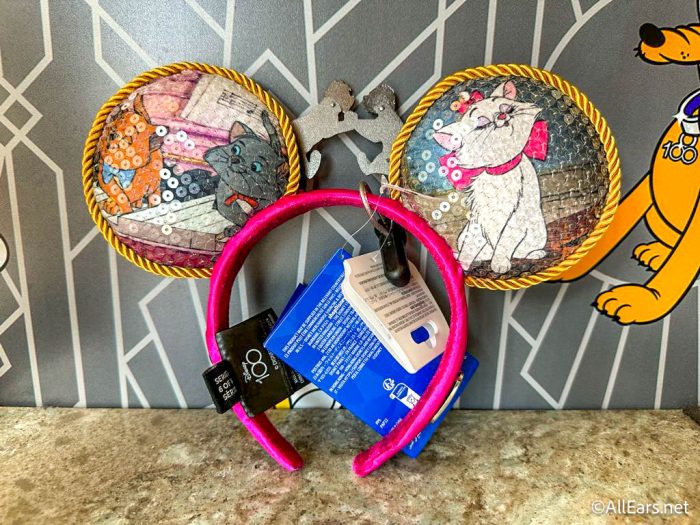 There is also a silver Disney100 metal logo on the side. These are lively and if you love The Aristocats, you know that merchandise is pretty limited around this movie usually!
One of the most beloved but underrated Disney movies is represented in this collection — it's The Rescuers!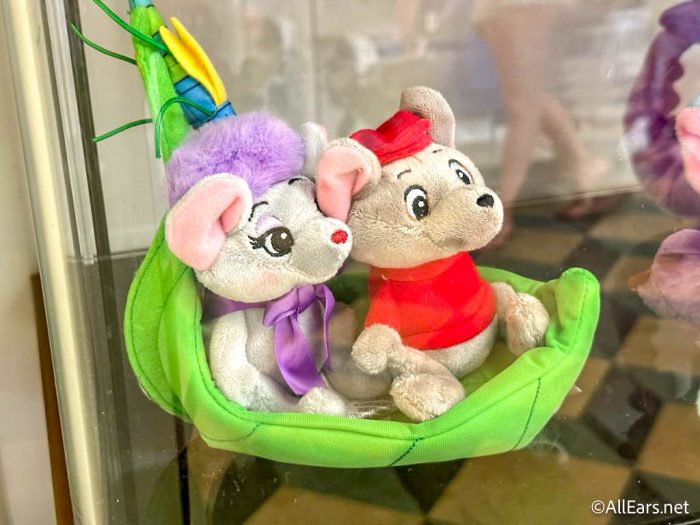 The Rescuers Plush Set includes Miss Bianca, Bernard, and Evinrude sitting on a leaf, just like in the movie! The plush comes in a small drawstring bag with the Disney100 logo on it.
MagicBand+ was introduced in 2022 and has already become very popular. That's why Disney included the Robin Hood MagicBand+ in this new collection!
This comes in its own special Disney100 box. The MagicBand features several characters from the 1973 film including Lady Marian, Toby Turtle, and Robin Hood himself, of course! This item is currently available to pre-order online and is expected to ship on August 31st, 2023.
And last but not least in this collection, we've got the Elliott Pin Set!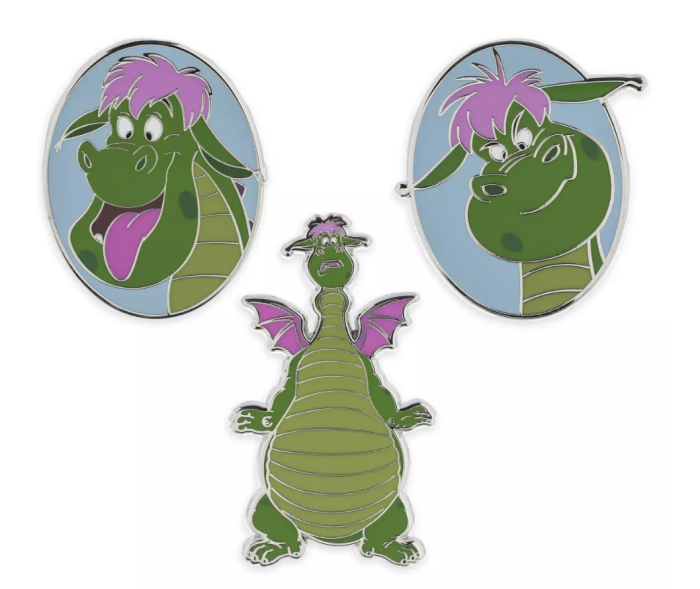 This lovable character is from Pete's Dragon and includes three pins in the set. Pete's Dragon is another movie that doesn't get its own merchandise very often, so snag it while you can!
Oh, and while you're in the shopping mood, have you checked out our AllEars Style looks? We put together all kinds of Disney-inspired outfits, like this simple Aristocats look!
In the meantime, we're always on the lookout for the latest Disney news, so stay tuned for more.
Are you adding any of these items to your cart? Let us know in the comments!