Just because something is new and shiny doesn't mean that it doesn't have flaws.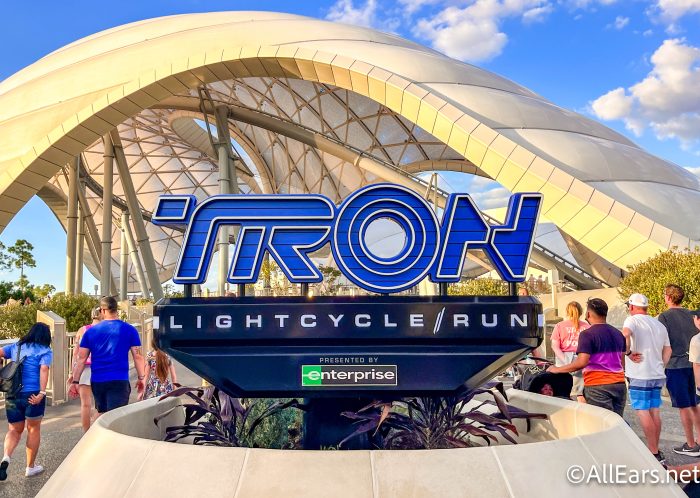 TRON Lightcycle / Run officially opened in early April after weeks of exclusive previews and it has quickly become one of the most popular rides in the park! Virtual queues have filled up quickly and the $20 Individual Lightning Lanes have been selling out. But the ride has already seen a few technical difficulties even just about a month after opening.
Rise closures are scheduled or part of a refurbishment project sometimes, but many times, rides can suddenly and unexpectedly close during your trip due to other issues, like technical problems. The flow of your trip can be seriously impacted by these sudden closures, so prepare yourself to be flexible ahead of time.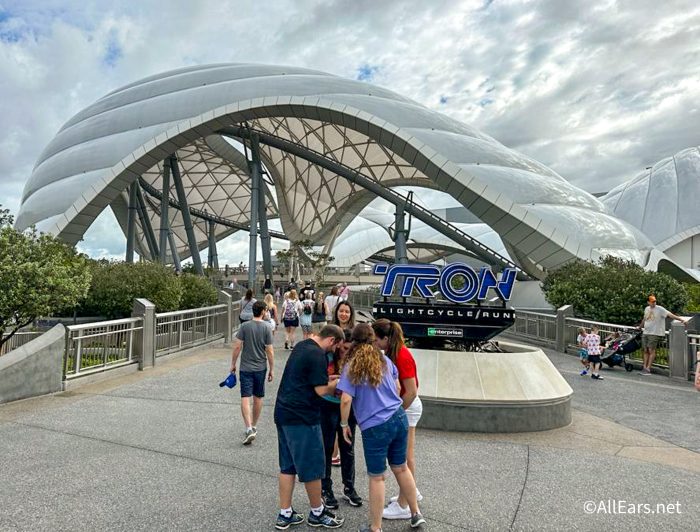 Earlier in the day at Magic Kingdom, we noticed that TRON Lightcycle / Run was listed as closed in the My Disney Experience app and decided to check it out for ourselves. At this time, the queue was still full of people but the ride was not running. About 30 minutes later, the ride reopened.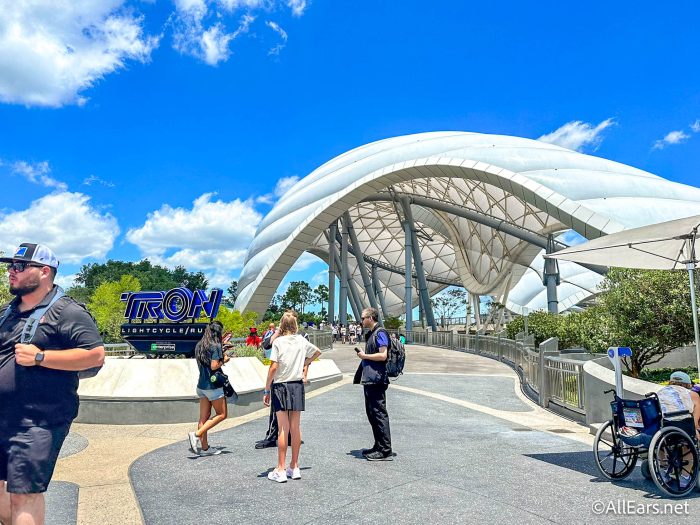 Then around 1PM, we joined the Virtual Queue and then saw that the ride had closed AGAIN. It is now still closed.
Sometimes ride closures like these will only last a few minutes. But other times, they can last for several hours. TRON Cast Members did not have an exact estimate, but they do expect the ride to reopen later in the day.
So what should you do if you have a Virtual Queue spot or Lightning Lane for TRON? Well, if you bought an Individual Lightning Lane for TRON, Cast Members confirmed that you will get a multiple experience pass. This means you can skip the line at another attraction at the park — check the My Disney Experience app to see if any rides are excluded. If/when TRON reopens, you can go back and use the Lightning Lane.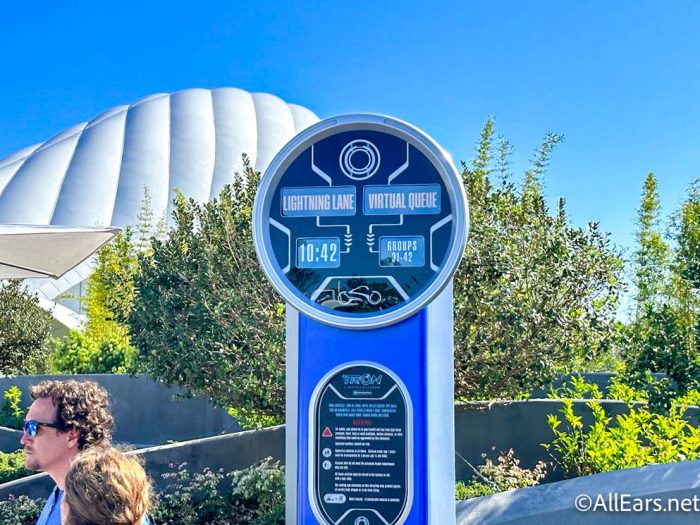 If you have a Virtual Queue, you will remain in the queue but the closure will push back your estimated time. For anyone with a later boarding group, it is possible that not every group will not be called.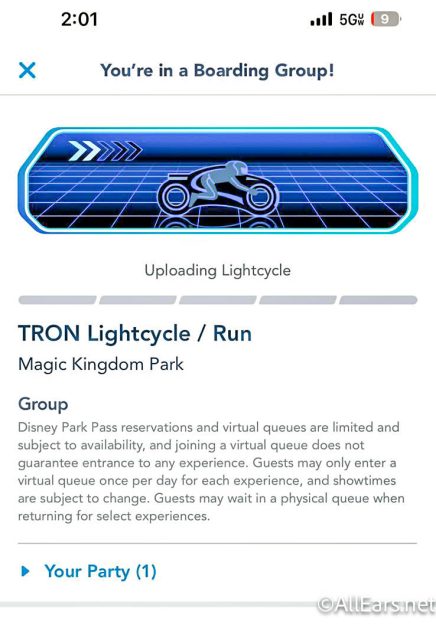 Keep watching the My Disney Experience app to see if the ride has reopened.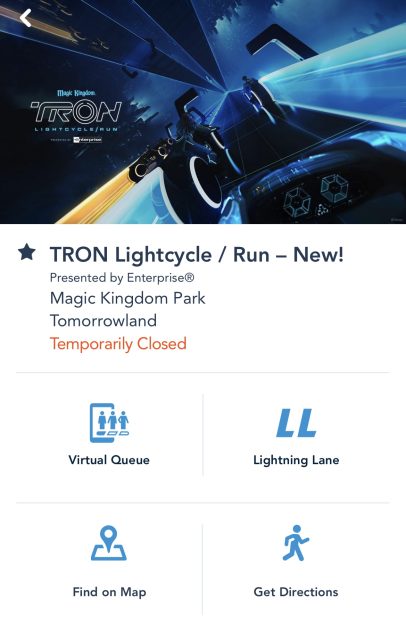 If TRON closes while you're in Magic Kingdom, don't panic! We'll continue to keep you updated on closures in Disney World and how they could impact your vacation.
Click here to subscribe
What do you do when you experience a ride closure in Disney World? Tell us in the comments.