Ask any Disney fan who the Fab Five are, and they'll be quick to identify Mickey Mouse, Minnie Mouse, Donald Duck, Pluto, and our topic today: Goofy. Since he was introduced nearly 90 years ago, Goofy has been the physically comedic breakout character of the group, starring in numerous shorts, an animated series, and one of the most beloved cult favorite films in the Disney canon.
However, despite this popularity, many fans still have questions about Goofy's species, his origins, and even his height. Fear not however, as we have the answers to some of the most common questions about the character.
When Was Goofy Created?
Goofy — or at least the prop version of Goofy — debuted in the 1932 Mickey Mouse cartoon short Mickey's Revue as an audience member who "constantly irritated his fellow spectators by noisily crunching peanuts and laughing loudly, until two of those fellow spectators knocked him out with their mallets" at a concert Mickey is putting on.
What Was Goofy's Original Name?
The character, who was unofficially dubbed Dippy Dog, appeared in five more shorts across 1932 and 1933. In 1934, the character appeared in his seventh short — Orphan's Benefit — and gained the name Goofy. Animator Art Babbit — who would later come into conflict with Walt Disney over unionization efforts at the studio — was integral to the development of Goofy during this period. He said during a lecture at the time, "Think of the Goof as a composite of an everlasting optimist, a gullible Good Samaritan, a half-wit, a shiftless, good-natured hick."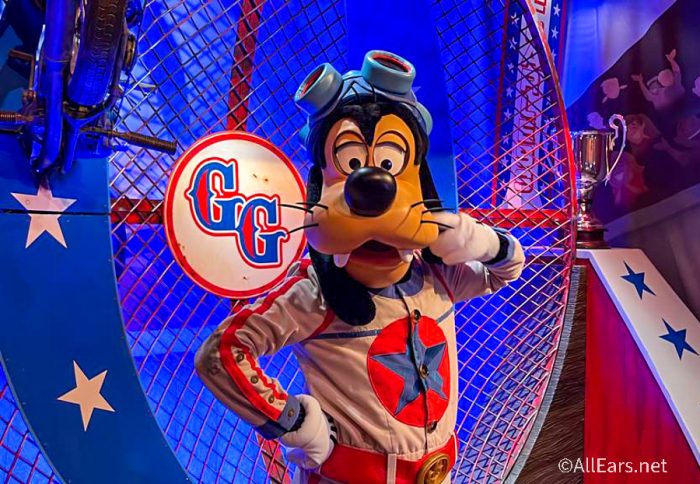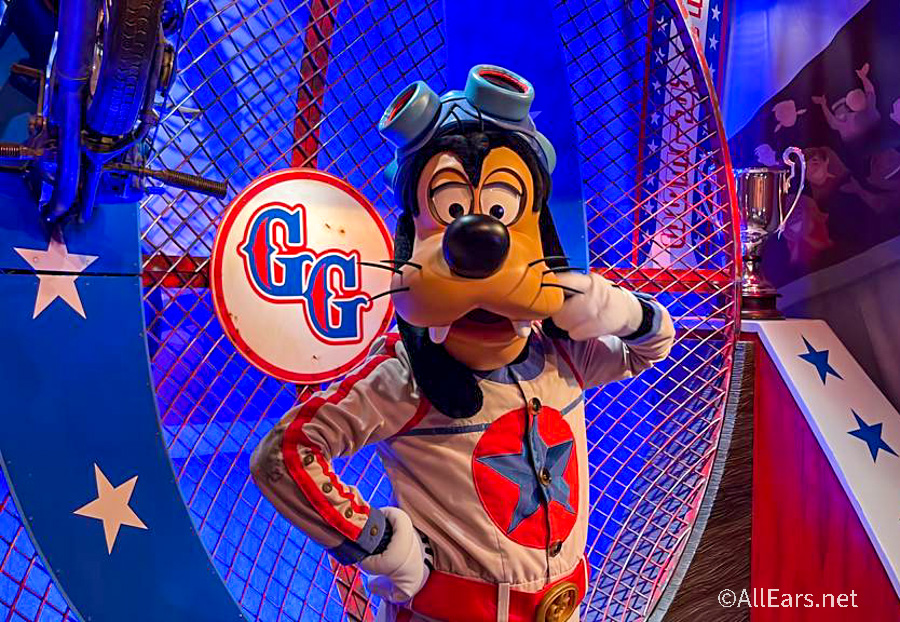 Does Goofy Have a Last Name?
As has been established by several sources, most notably the hit 1990s Disney Afternoon series Goof Troop, Goofy's last name is Goof. However, Goofy was also refried to by the name George Geef in a series of 1950s cartoons that portrayed him as an "everyman."
How Tall is Goofy?
According to Disney animators, Goofy is approximately 4 ft. tall in the animated canon. In Disney's theme parks, the Goofy walk around character is over 6 ft.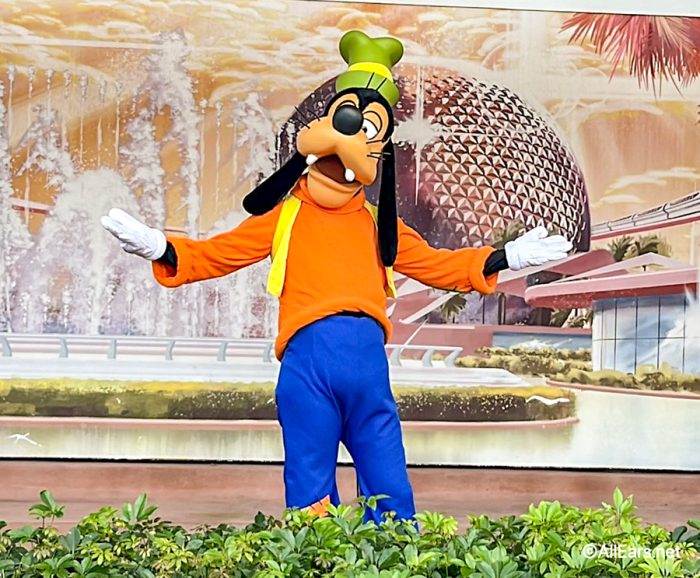 Who is Goofy's son?
The concept of Goofy having a son was first introduced in the 1951 short Fathers are People, referred to simply as Junior. This was part of the aforementioned "George Geef" era of Goofy cartoons, and Goofy's son was even referred to as "George" on occasion. The character appeared in several more of the "everyman" Goofy cartoons, including Father's Lion, Father's Day Off, Father's Week-end, and Aquamania.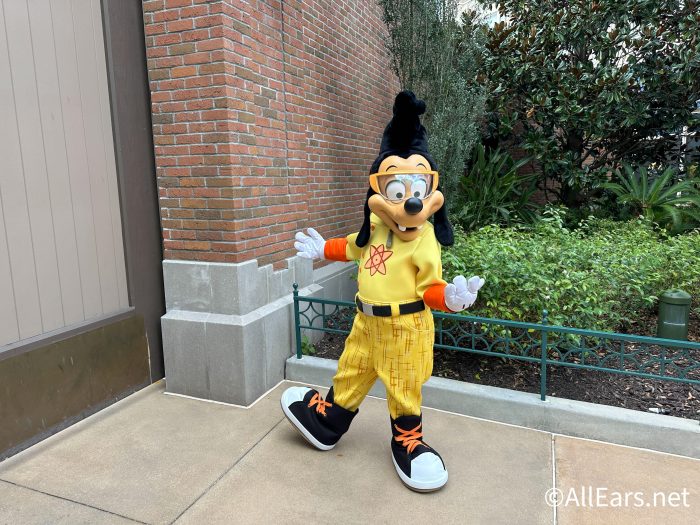 The concept of Goofy having a son was revisited in 1992 when Goof Troop premiered. At this point the character was reworked into Max Goof, a skateboarding preteen who loved his father, though he was somewhat embarrassed by him at times.
Following the end of the series, Goofy and Max were the main protagonists of the beloved cult classic A Goofy Movie, with Max's desire to impress love interest Roxanne and see rockstar Powerline set the film's plot in motion.
Following the film, Max has appeared in numerous other projects including, An Extremely Goofy Movie, House of Mouse, Mickey's Once Upon a Christmas and its sequel Mickey's Twice Upon a Christmas, and often appears as a meet-and-greet character at Disney parks and resorts.
Does Goofy Have a Girlfriend?
Goofy has sometimes been presented as being in a romantic relationship with fellow Disney character Clarabelle Cow — when she's not with Horace Horsecollar that is.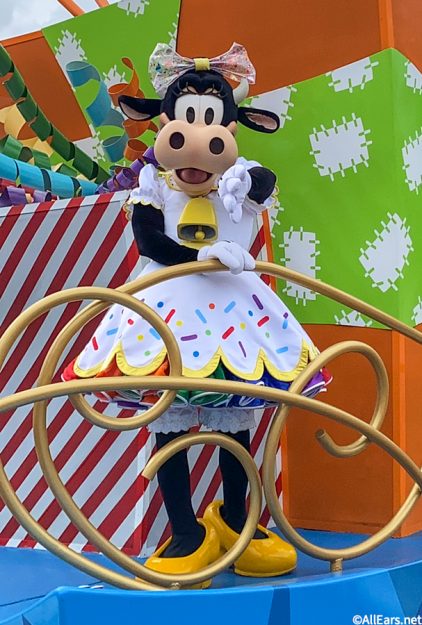 In addition, the George Geef-era Goofy was shown to have a wife on several occasions, though her face was always obscured.
On Goof Troop, the character was presented as a single father, with Max's mother never identified. Goofy did have a few love interests over the course of the show and film.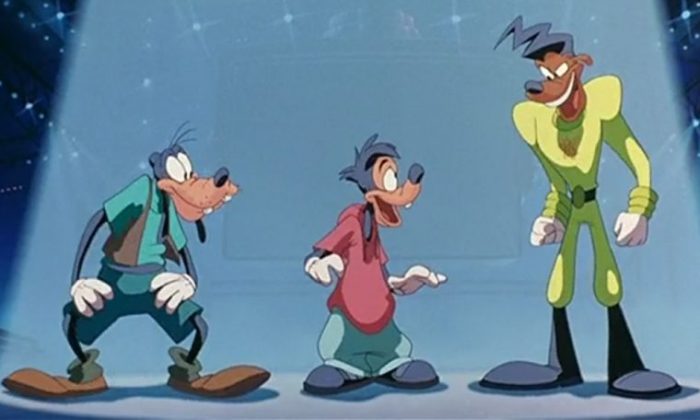 Is Goofy a Cow or a Dog?
Arguably the most common question asked about Goofy is whether he's a cow or a dog. Some argue his ears and on-and-off romantic relationship with Clarabelle make him a cow, while the others contend his overall appearance and earliest name indicate he's a dog.
For his part, longtime Goofy voice actor Bill Farmer told USA Today in 2022 that Goofy:
"…is "not a dog." Pluto, Farmer explained, is a dog. Goofy, on the other hand, "seems to be in the canine family" without explicitly being labeled as a dog. Farmer says "Canis Goofus" is the Latin term to describe Goofy, meaning that Goofy is not simply a dog or a cow. He's just Goofy."
Just Goofy, indeed.
Have we answered every pressing Goofy question you have? Let us know, and if not ask away, in the comments below.
Join the AllEars.net Newsletter to stay on top of ALL the breaking Disney News! You'll also get access to AllEars tips, reviews, trivia, and MORE! Click here to Subscribe!