When vacationing at Disney World, you may need a bit of a break from the chaos of the parks. We often like to set aside an evening or an entire day to relax in Disney Springs during our trips.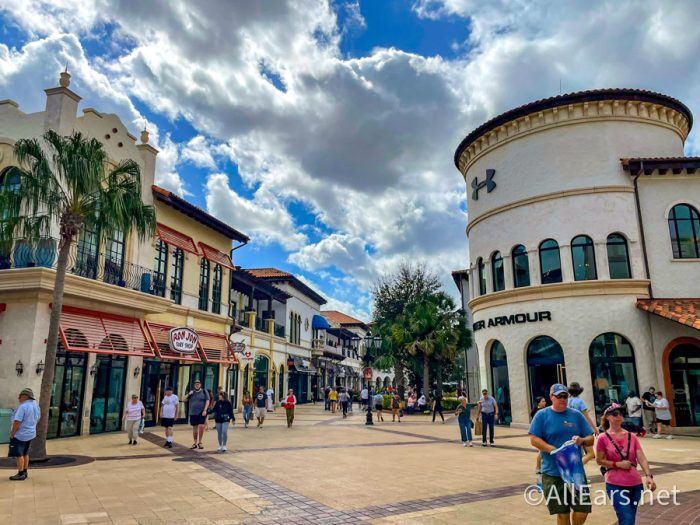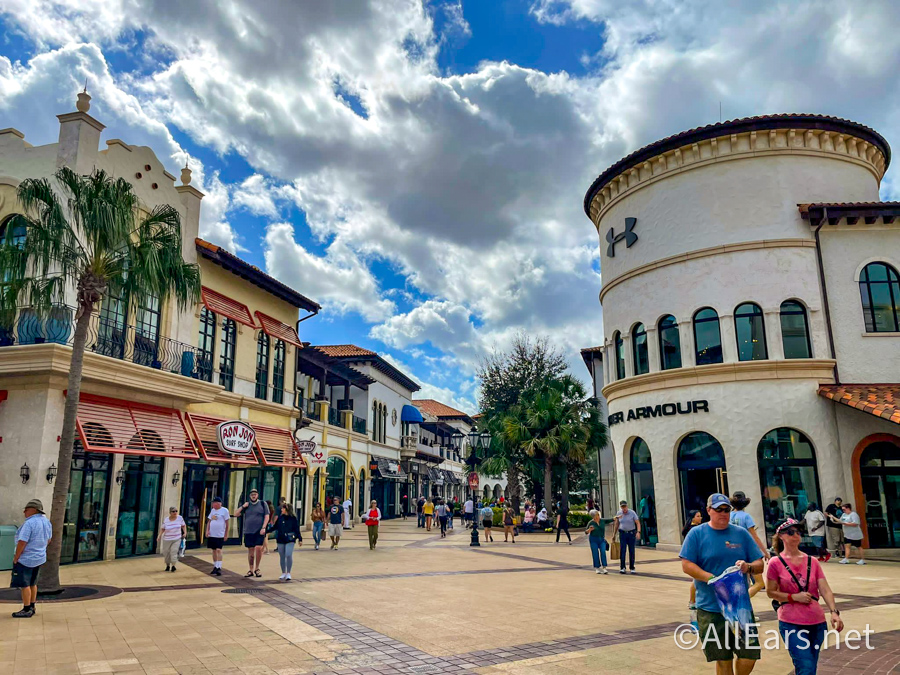 Disney Springs is an entertainment, shopping, and dining district in the midst of the Disney World Resort. Entrance is free, and there is always plenty to do! You may choose to spend an evening here for dinner one night, or even take a day away from the parks and just wander around and see what catches your eye.
Some people think of Disney Springs as purely a place to go and eat, but it's much more than that. Besides the entertainment options, Disney Springs is full of shops, even non-Disney ones!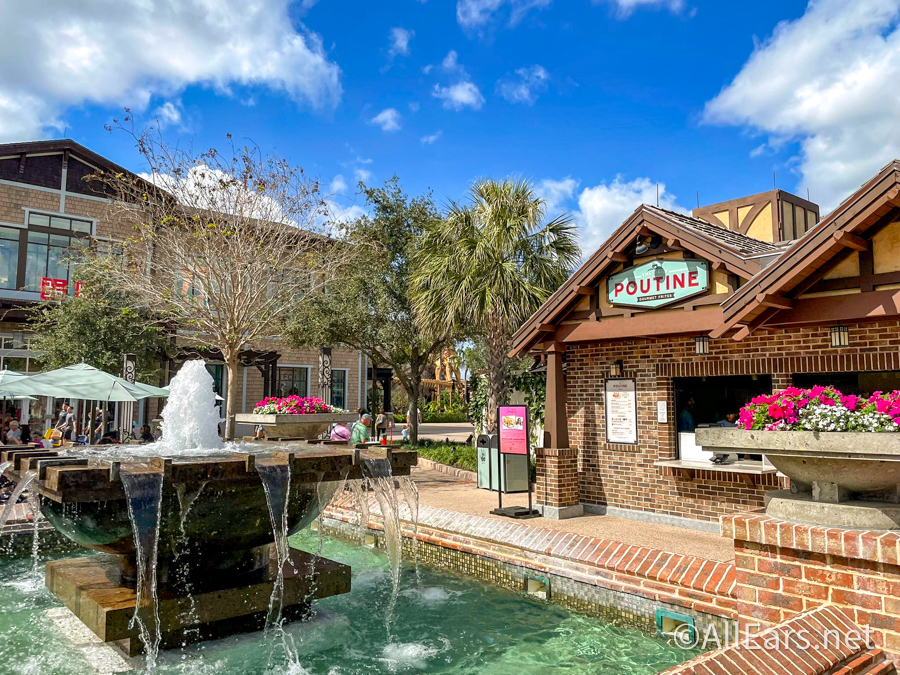 You might be surprised to learn that many well-known stores have locations in this district, and you can shop more than just Disney souvenirs. In total, there are around 100 different shops, so if you're looking to spend an entire day there you won't get bored.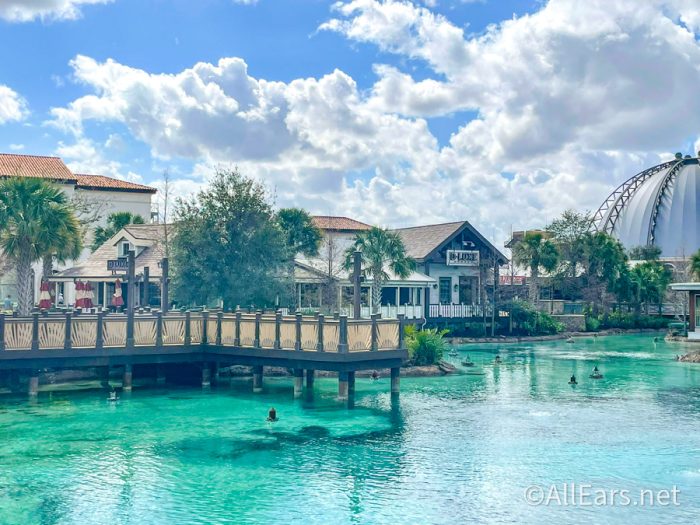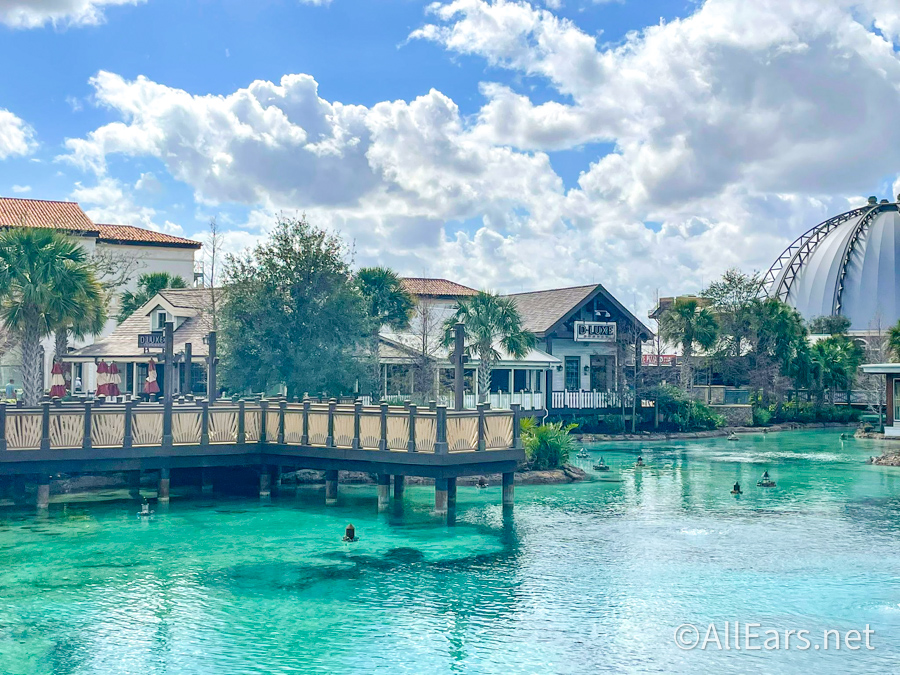 With so many places to choose from, where do you even start? From Disney merch to at-home spa essentials, we are sharing our top picks and what they offer.
World of Disney
This is the biggest Disney store in the world, and once you step inside you'll realize why! You can shop pretty much any kind of merchandise here, from apparel and homeware to toys, collectibles, souvenirs, and more. Whether you love princesses, Marvel, or Star Wars, you're sure to find something to suit your tastes.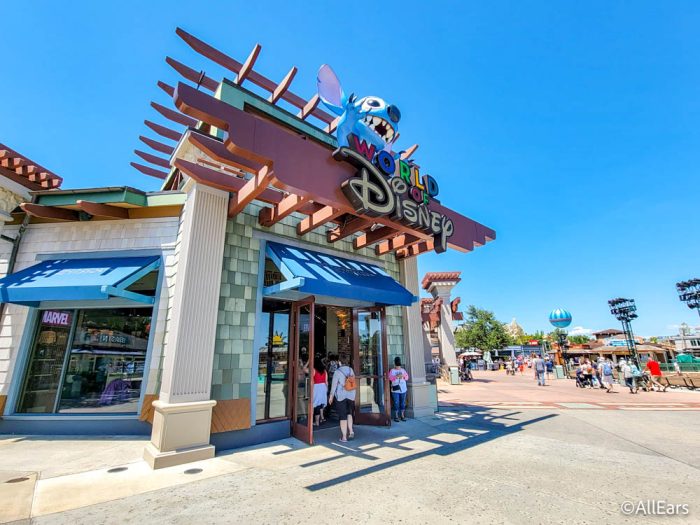 One of our favorite things about this store is actually on the outside. Above the sign at the main entrance is Stitch, and if you happen to walk by at the right moment, watch out — you may be in for a wet surprise! World of Disney is a must-do when visiting Disney Springs.
Disney's Days of Christmas
Similar to Ye Olde Christmas Shoppe in Magic Kingdom, Disney's Days of Christmas sells holiday items all year round. You'll love this store if you wish it was Christmas every day!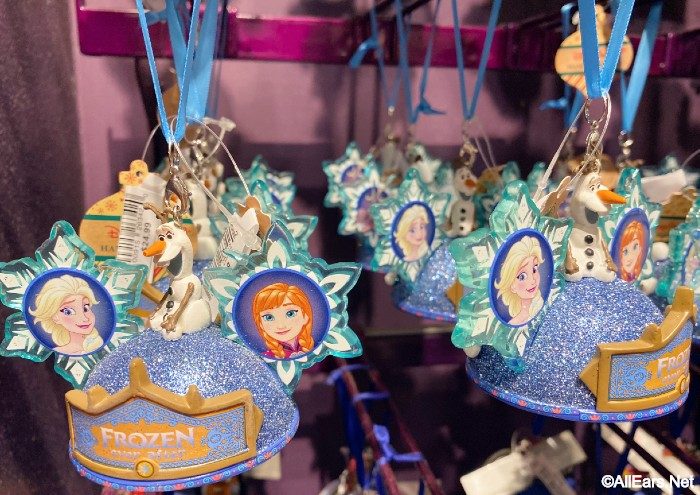 Besides rows of ornaments, you can also find stockings as well as decorations. Stop by Disney's Days of Christmas to stock up before December! This shop also has artists who, for a small fee, can personalize your ornaments. This is a great way to memorialize your visit to the parks.
Basin
Basin is the place to go for all things bath and body. Perhaps their most well-known items are bath bombs and soap bars, which come in tons of different scents and themes. They even have products with Disney scents, like the Main Street Ice Cream Parlor!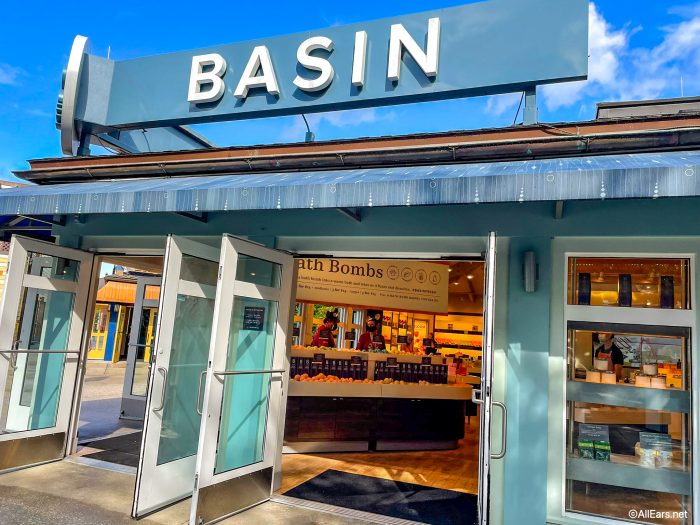 You can also buy foaming hand soap with the special Mickey dispensers here! Shopping here is easy when you know that their products are cruelty-free and will keep your skin and hair safe, because they're also made without parabens, alcohol, mineral oil or chemicals. Basin is wonderful even just for window shopping thanks to its calming atmosphere.
The LEGO Store
Another classic Disney Springs spot is the LEGO Store! This store and its famous LEGO dragon sculpture in the water out front have been a staple here since the district was called Downtown Disney. Next to one of the entrances you'll see another life-size LEGO sculpture, with designs changing frequently.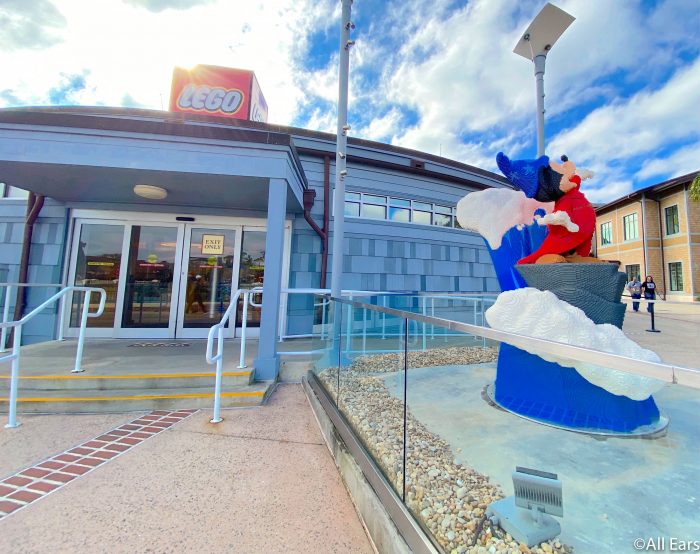 You can shop full sets, individual bricks, LEGO-themed merchandise, and plenty more. Inside they have interactive experiences, including the LEGO Minifigure Factory. This is a reservations-only experience that lets kids of all ages (even grown-up ones) design and build their own custom minifigure!
Uniqlo
Uniqlo is a Japanese retailer that specializes in clothing for the entire family. The Uniqlo store in Disney Springs combines the brand's casual sensibility with Disney's bright and energetic vibe.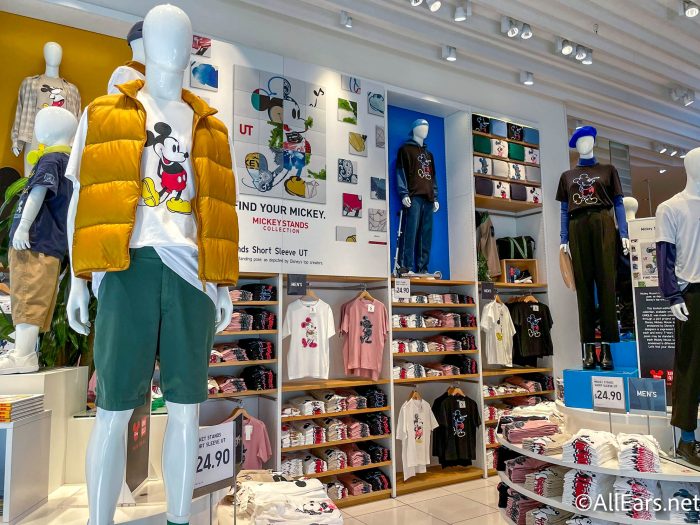 They carry plenty of t-shirts as well as other basics that are perfect for mixing and matching. You might also see limited-edition collections from collaborations with different designers or even in-store activities and seasonal special events featuring games, activities and giveaways!
Marketplace Co-Op
This co-op contains an eclectic smorgasbord of merchandise from different Disney brands with several smaller stores inside. Inside you'll find clothing, pet items, home decor, tech accessories, and plenty more.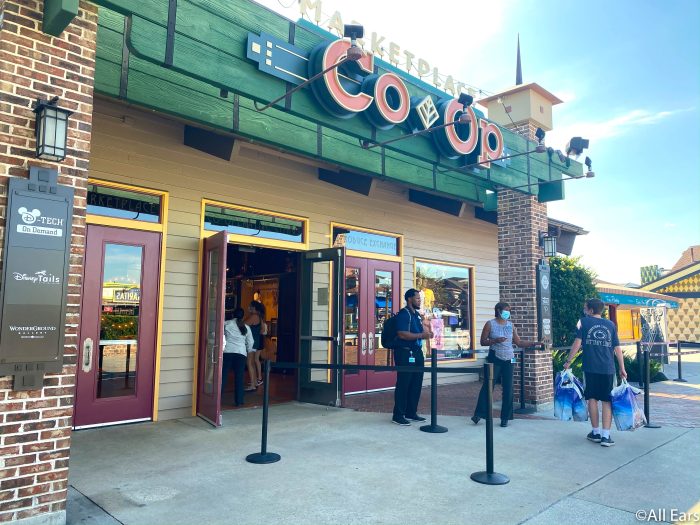 The individual stores inside this co-op are Bowes Signature Candles, D-Tech on Demand, Disney Centerpiece ,Disney Tails, and the Super Hero Showcase. Marketplace Co-op also features different limited-edition collaborations and merchandise lines, so each time you return you'll be treated to different stock!
DisneyStyle
If you love Disney fashion, Disneybounding, and injecting your favorite characters and movies into your outfits, DisneyStyle is the store for you. Expect to see pieces inspired by Disney characters that incorporate their colors and accents into modern designs perfect for day-to-day wear.
With tops, bottoms, dresses, handbags, hats, and other accessories, it's easy to step inside and end up finding an entire outfit here! DisneyStyle rotates their items out seasonally, so you can pick up festive pieces for holidays or celebrations in the parks.
Disney's Pin Traders
Pins are one of the best souvenirs to bring back with you from Disney World. You're sure to find a design you love, whether that's your favorite character, attraction, or even park! While each Disney park has their own pin kiosks and retail spaces, Disney Pin Traders in Disney Springs has tons of options all under the same roof.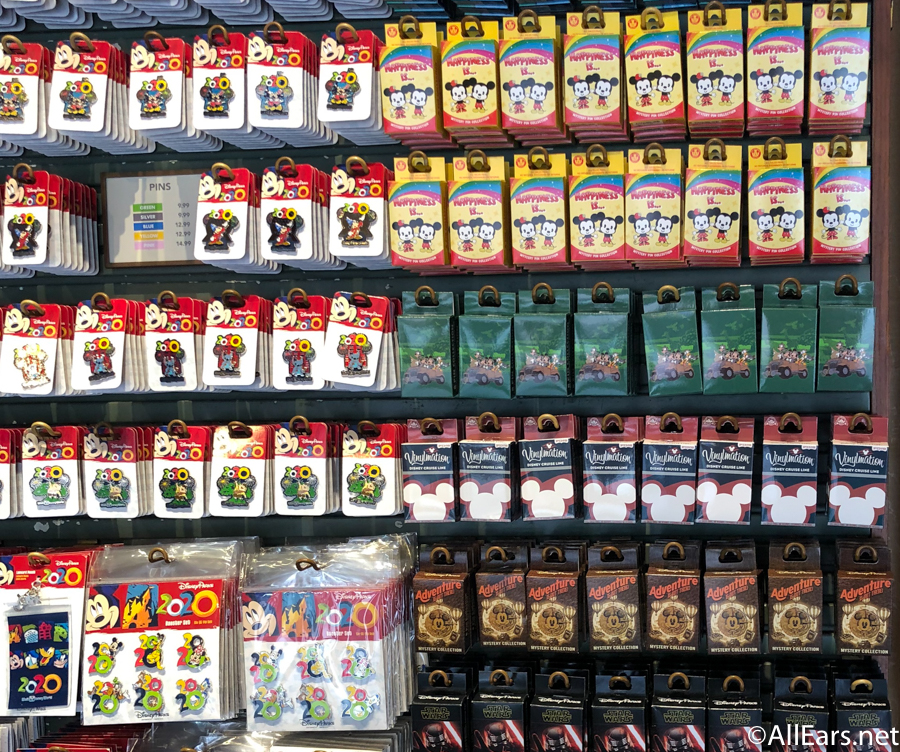 This spot also includes items besides pins. You can also shop a variety of ears, Vinylmation collectibles, housewares, and much more. This is basically a one stop shop for souvenirs and if your vacation is ending soon make sure to stop by here before you go!
Sephora
You may be tempted to skip this store, especially if you have one back at home. Still,  if you love shopping makeup stop by the Sephora in Disney Springs. Besides having the latest skincare and makeup products, they also offer mini makeovers, classes, and even do giveaways and free treatments!
Also consider that sometimes when you're in the middle of a Disney World trip you can start feeling a little run down. A little makeover or skincare treatment here might be just the thing to rejuvenate yourself for the rest of your vacation, especially if you're staying at a hotel without a spa.
Star Wars Trading Outpost
You can shop Star Wars merchandise outside of the Disney parks at the Star Wars Trading Outpost. Almost anything you can think of is here, including apparel, toys, phone cases, lightsabers, pins, collectibles, and tons more.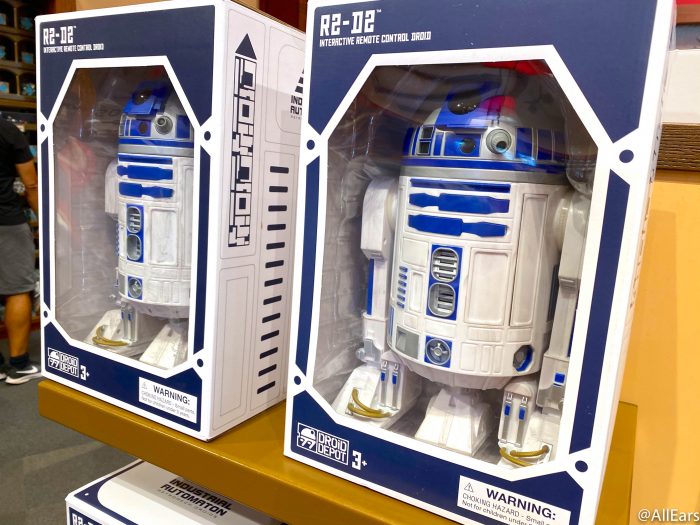 If you're on an abbreviated trip and won't be able to make it to Galaxy's Edge, stop by this store to get your fill of Star Wars. Even if you are planning on visiting Hollywood Studios, you may choose to get your souvenirs here instead to avoid having to carry them around while trying to enjoy the park.
M&M Store
Last but certainly not least, we have the M&M Store! The outside has a distinctive design that just beckons you to enter, and once you're inside you are immediately welcomed by Mars Wrigley merch of both the edible and non-edible variety.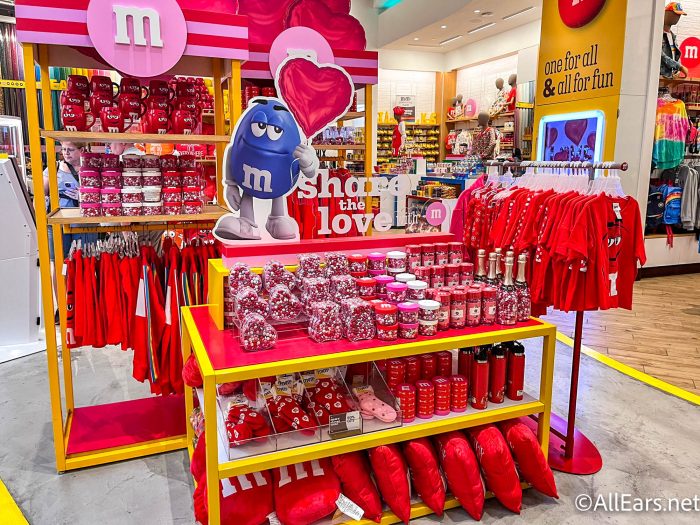 This store is over 10,000 square feet and is stocked full of branded items from apparel and accessories to homeware and collectibles. Of course you can also shop a wide range of M&M flavors! Pick from a rainbow of M&M tees featuring the classic M&M characters and then grab a pack of the candy for a snack.
There are plenty more stores to explore in Disney Springs, so next time you're headed to Disney World you just might want to plan a day to visit the shopping and dining district!
Check out our video that gives you an entire tour of Disney Springs!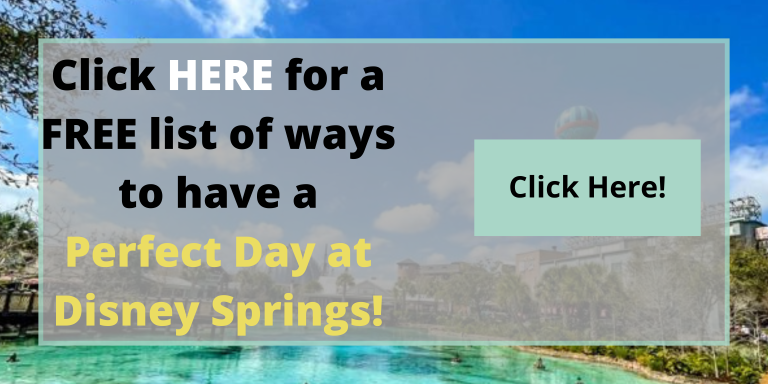 Which shop is a must-visit when you go to Disney Springs? Comment your pick below!