Friend: "I CAN'T WAIT TO GET TO DISNEY WORLD AND RIDE SPLASH MOUNTAIN!!!" Me: Uh, I don't know how to tell you this but, it's closed.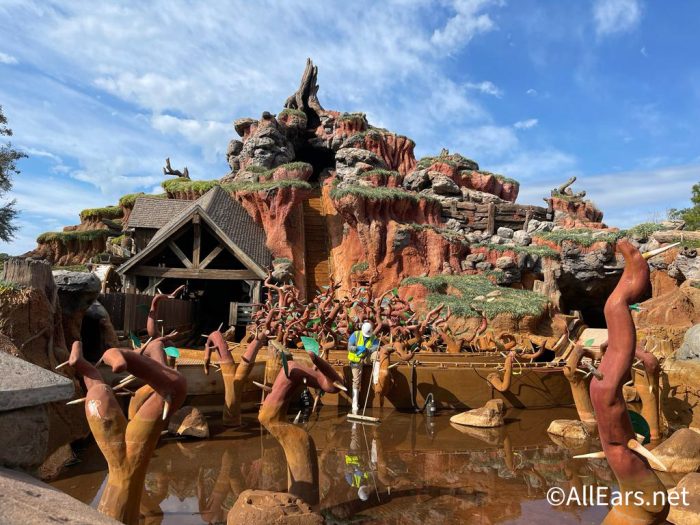 Friend: "OK, BUT IT WILL PROBABLY OPEN WHILE I'M THERE RIGHT? JUST A LITTLE REFURBISHMENT, RIGHT?" Me: Well, see… no. It closed forever like 2 weeks ago. Friend: "WHAT?!?! WHAAAAAAAAT?" Disney World kills off a lot of things we love, and it's all in the name of bringing new and exciting things to Disney Parks. It was part of Walt Disney's mission statement for Disneyland: "Disneyland will never be completed. It will continue to grow as long as there is imagination left in the world."
Friend: "YOU MEAN LIKE HOW AGENT P'S AND KIM POSSIBLE'S WORLD SHOWCASE ADVENTURES HAD TO DIE TO MAKE ROOM FOR THE DUCKTALES WORLD SHOWCASE ADVENTURE? AND MICKEY'S TOONTOWN FAIR HAD TO GO SO WE COULD HAVE STORYBOOK CIRCUS? AND COMMUNICORE GOT THE AXE BECAUSE… WELL BECAUSE IT WAS DATED AND DEPRESSING?" Yes, that's exactly right.
There are always things in Disney World passing away and floating off to theme park heaven. That's why it's important from time to time to bow our heads and say, RIP Disney World.
Click Below to See our RTT: Disney KILLED Your Favorite Ride!
Need to catch up on past AllEars TV episodes? Click the links below! And stay tuned for more Disney news!
Whats your favorite Disney World ride that isn't here anymore? Tell us in the comments!