It's going to be a BIG year for Disney!
It all kicked off on January 27th, with the start of the Disney 100th Anniversary celebrations in Disneyland. Special shows are on their way, along with new park decorations, exclusive eats, and more. Oh, and did we mention there's a new ride debuting that day too?! Well, new to Disneyland anyway — Mickey and Minnie's Runaway Railway is now open in Toontown, and we're sharing all the Easter Eggs we've found on the ride!
We're so excited that Mickey and Minnie's Runaway Railway has officially opened in Disneyland! We were lucky enough to get a first look at the ride before it opened, and although we've experienced it in Disney World, there were still new things for us to discover — like all those hidden details or Easter Eggs Disney loves to put in attractions.
Here are all the Easter Eggs we spotted on Mickey and Minnie's Runaway Railway in Disneyland!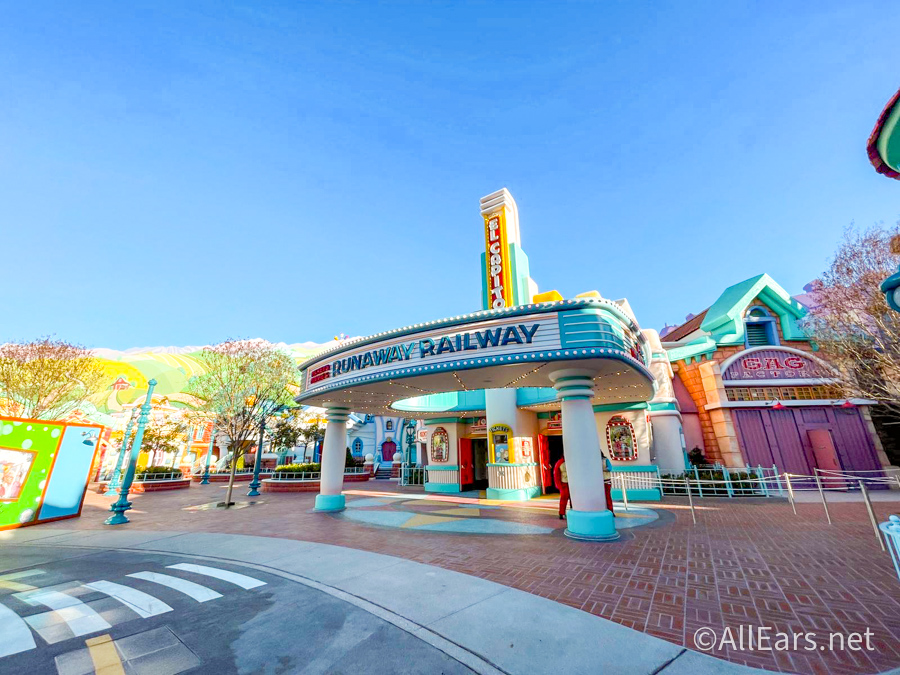 Disney loves a good Easter Egg — and so do we! There are plenty on this attraction, starting in the queue with these movie posters — here's one for "Toonsies" that looks an awful lot like the poster for Newsies.
The idea is that you're walking through an exhibit of famous Toontown movie props and memorabilia called "Mickey Through the Ears."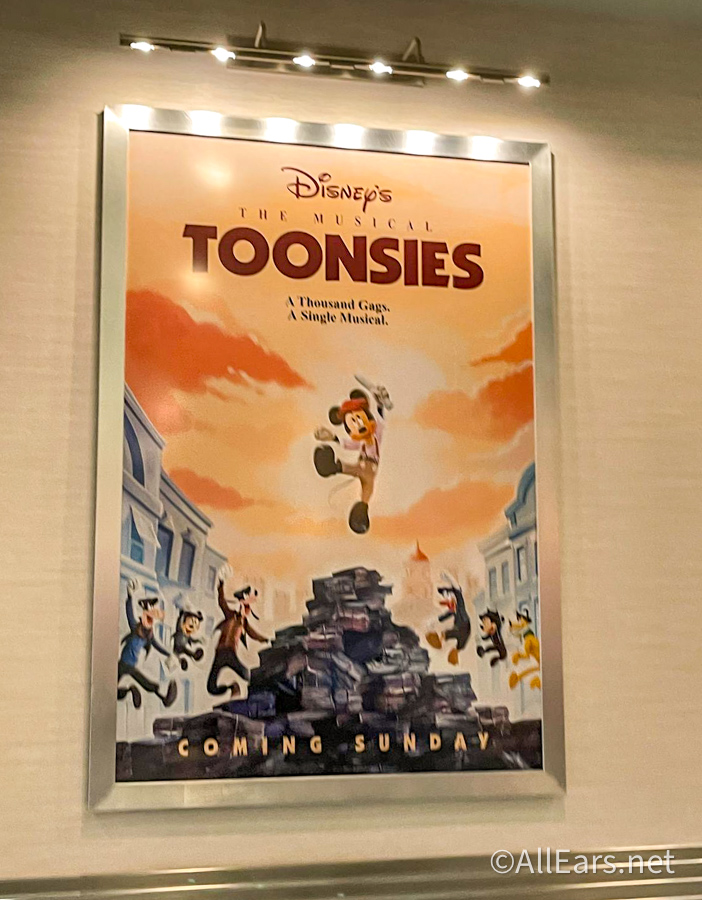 And, this one reminds us of Honey, I Shrunk the Kids.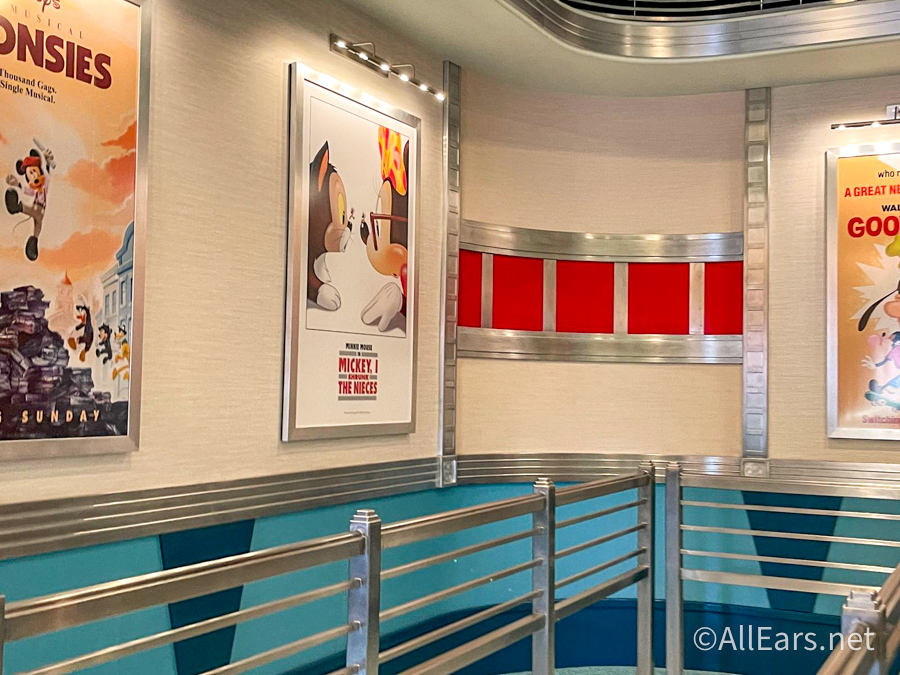 We also spotted a poster for "Goofy Friday," a spin on Freaky Friday.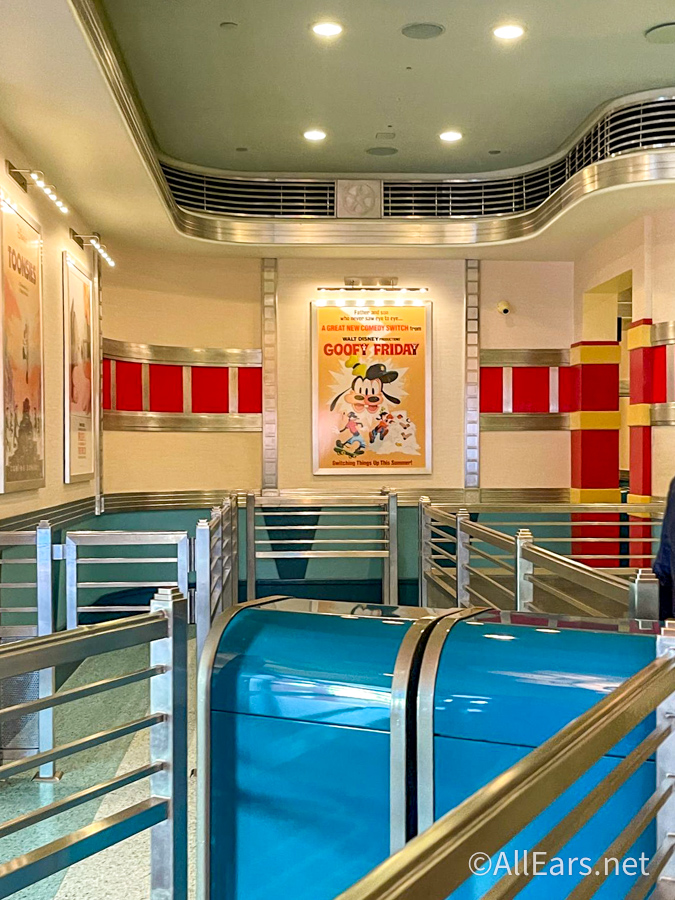 There's a newspaper featuring the headline, "Oswald Wins!" which is a nod to none other than Oswald the Lucky Rabbit, and a femur from one of the skeletons in The Skeleton Dance. 
And, you can see a vintage popcorn box, the first ticket ever sold at the theater, and the first hot dog ever sold as well — though we don't recommend eating it.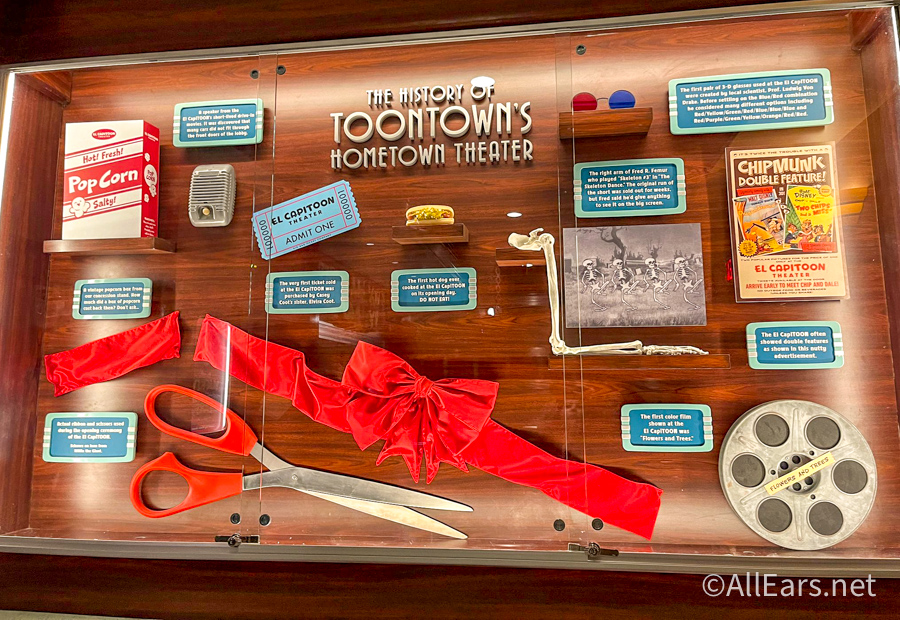 You might find a familiar sight like the Beanstalk from Mickey and the Beanstalk…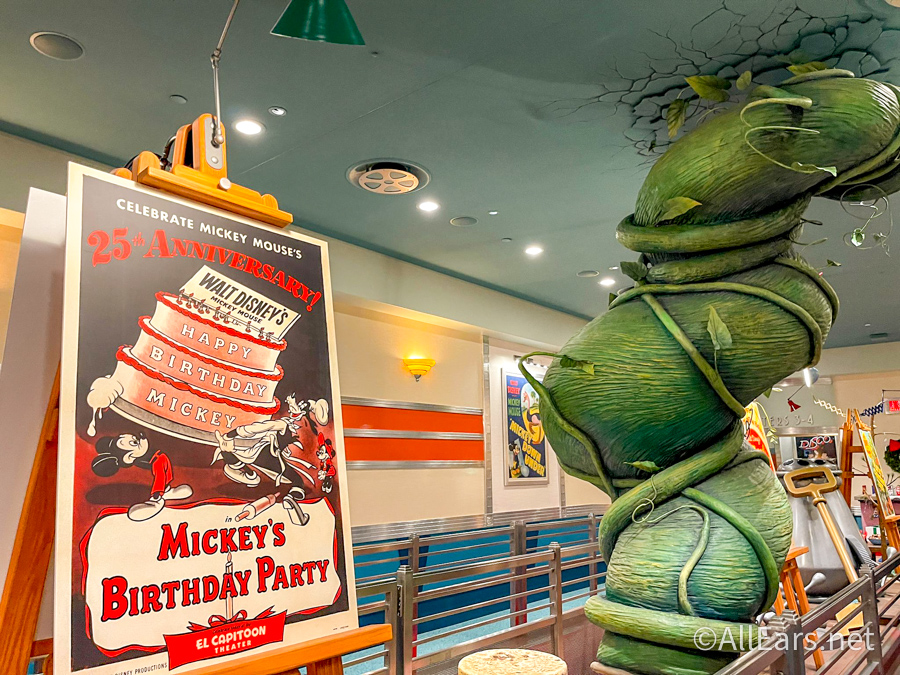 …and Pluto's Christmas tree!
If the Iwerks and Uwerks Waterworks treatment plant sounds familiar once you're on the ride, that's because it's named after Disney Legend Ub Iwerks, who is credited with sketching Mickey Mouse for the first time. You'll also find the 1401 Flower Shop, a reference to Walt Disney Imagineering headquarters in Glendale, California.
And in the city scene, you might find a shop called Kevin's Aloha Shirts — named after Disney Imagineer Kevin Rafferty, who worked on both the Disney World and Disneyland version of this attraction. Rafferty's son, Kevin Jr., was an Imagineer who worked on this ride as well!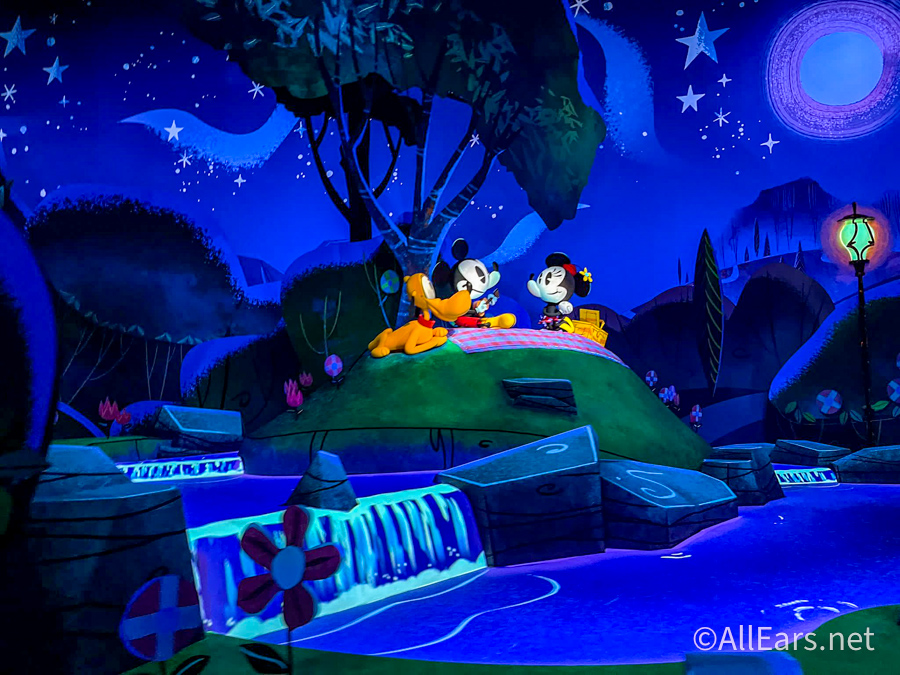 According to this sign, this is an actual prop from Steamboat Willie, though we're not entirely convinced.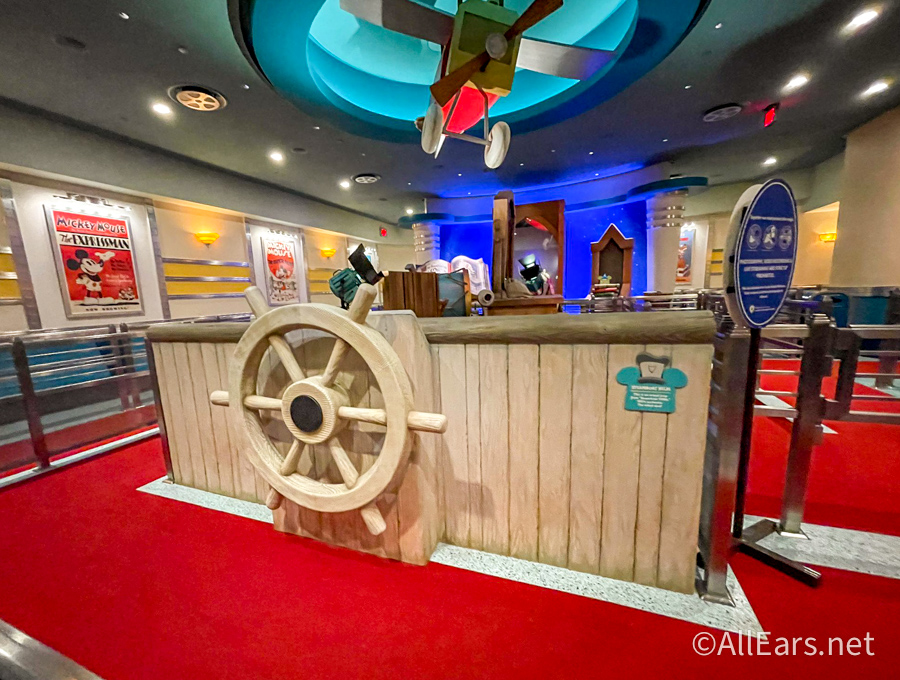 Not only that, but the numbers 1901 and 1928 are found throughout the attraction, which you might recognize as Walt Disney's and Mickey Mouse's respective birth years. In the carnival scene, a poster references "5 for a Dime" tickets — an homage to the former Mickey's Toontown Five & Dime shop.
Notice anything interesting about this popcorn? It looks awfully Mickey-shaped to us…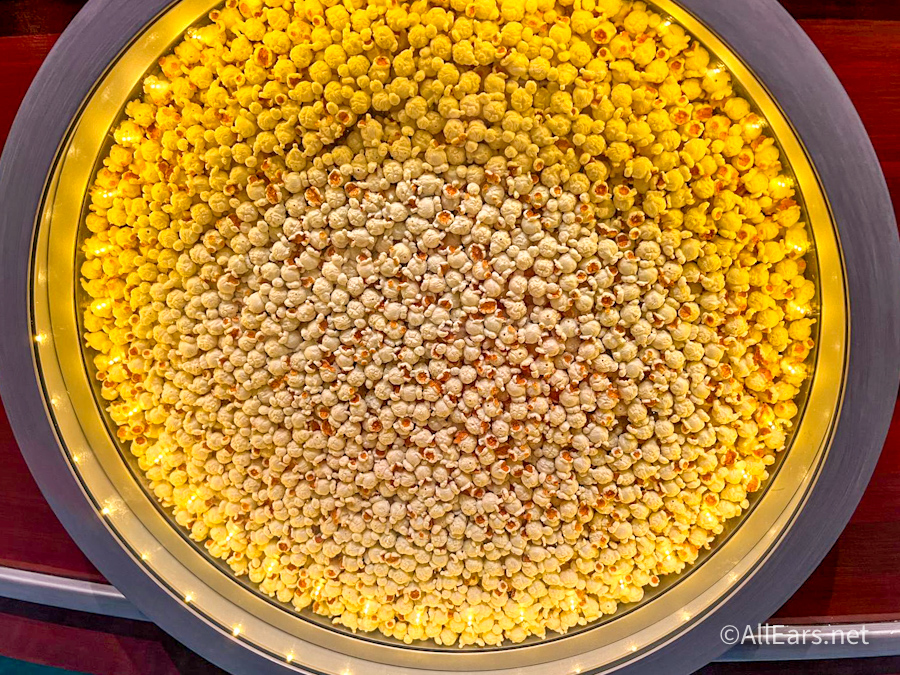 …plus, the candy includes nods to cartoons from The Grasshopper and the Ants…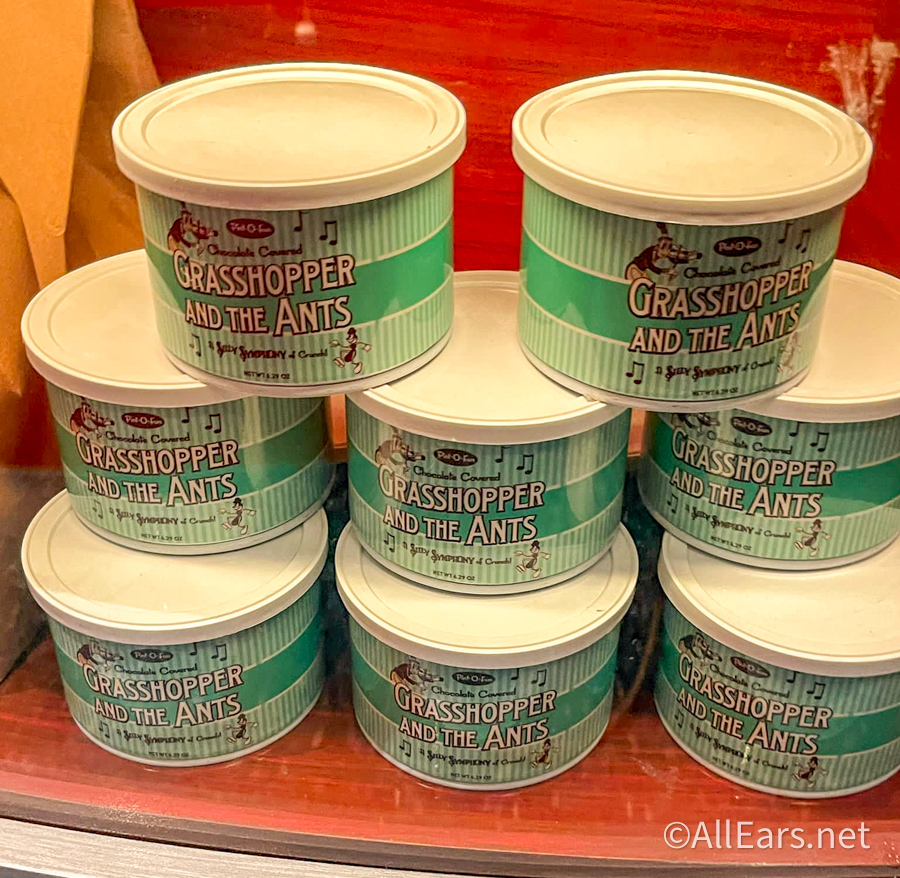 …and A Goofy Movie.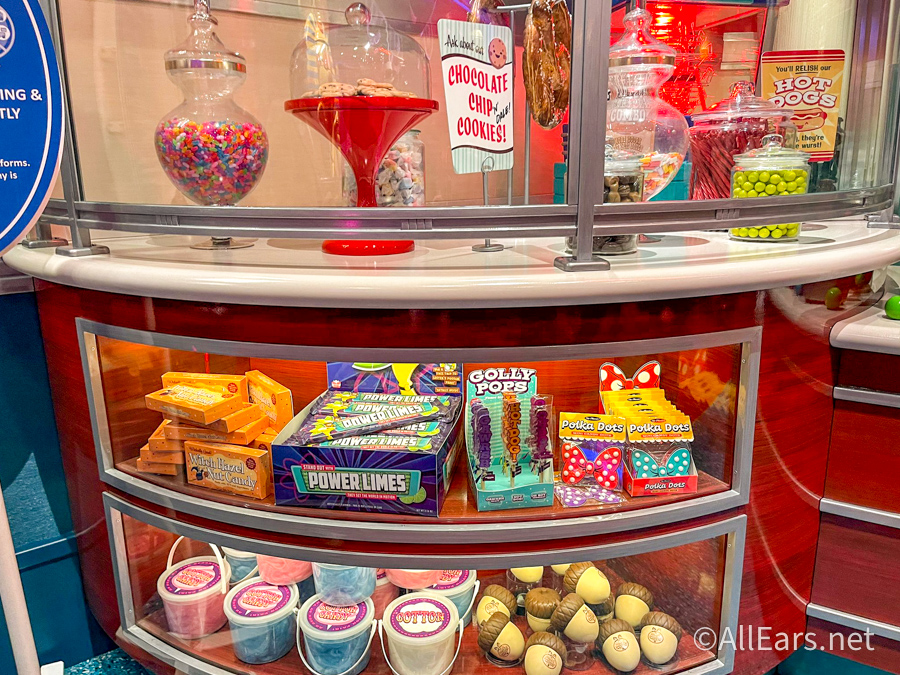 The "laugh-o-grams" are named after Walt's original animation studio…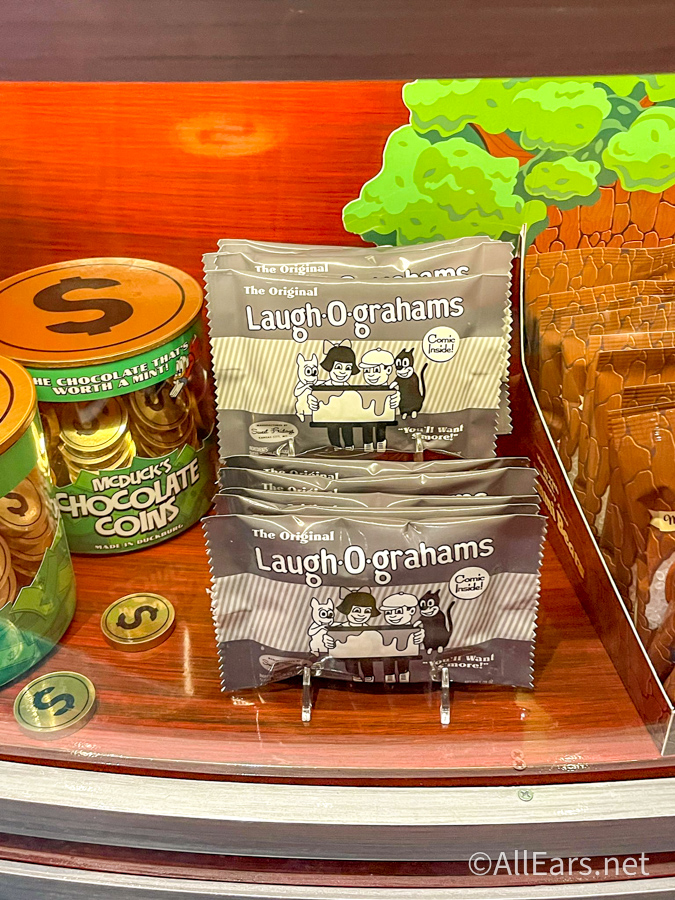 "Begorra Orchards" is written on the concession stand's condiment pumps, which is a reference to The Little Man of Disneyland's Patrick Begorra, who, according to legend, lived on the land that Disneyland now sits on, and currently lives in a tree in Disneyland.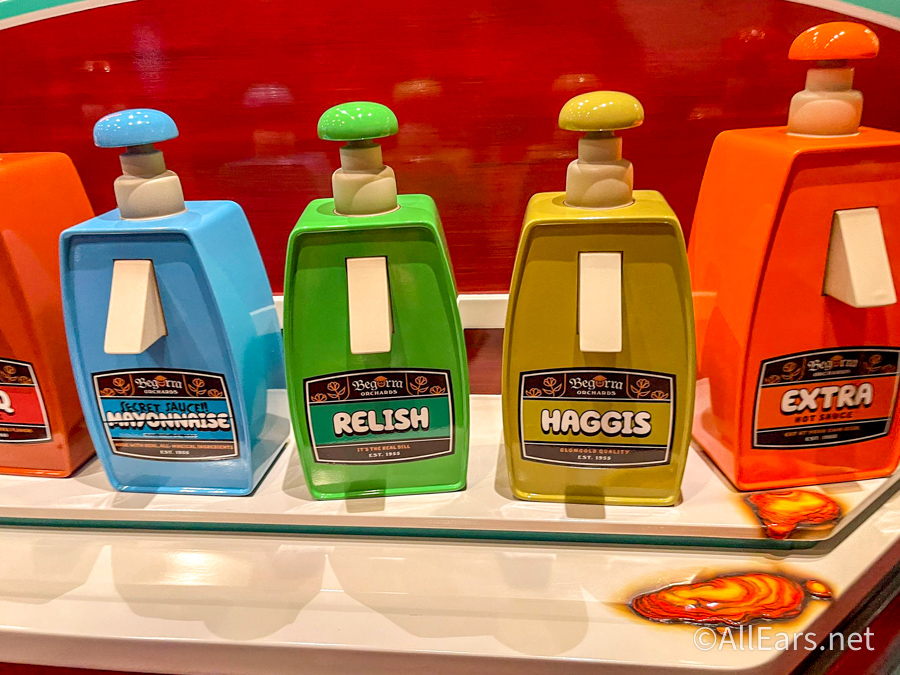 And of course, there are several rare character appearances in the ride, the Mortimer Mouse, DuckTales stars, Minnie Mouse's nieces, Mickey Mouse's nephews, and characters from A Goofy Movie!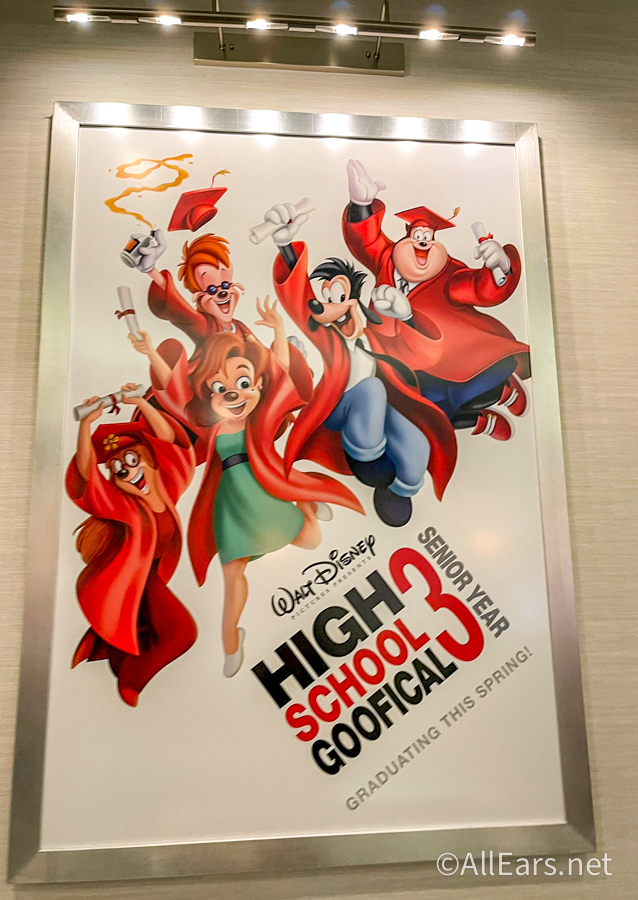 D23 also shared several more Easter Eggs like the Mallard Cups! These are made by "E+A Schwartz Schweetz" which is a nod to Jennifer Schwartz who is the Lead Concept Designer at Walt Disney Imagineering. Her kids' names start with E and A!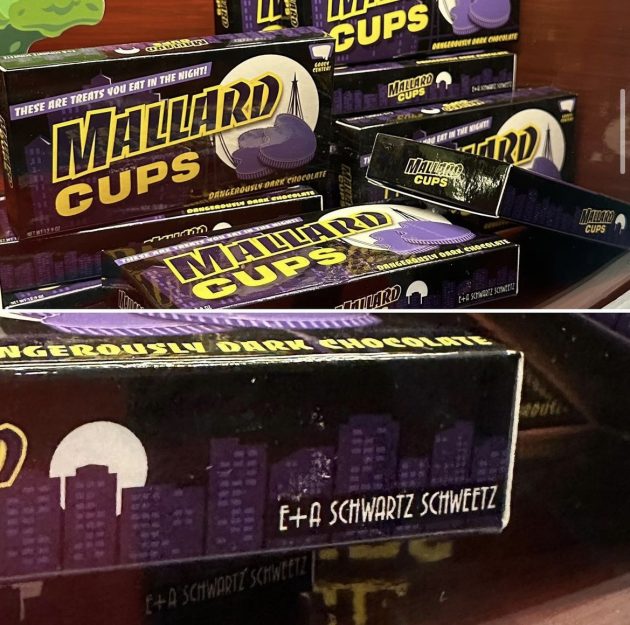 If you look closely on the Gummi Bears package, you'll see "juiced by Lomboy". This is for Jeanette Lomboy, the Site Portfolio Executive at Walt Disney Imagineering.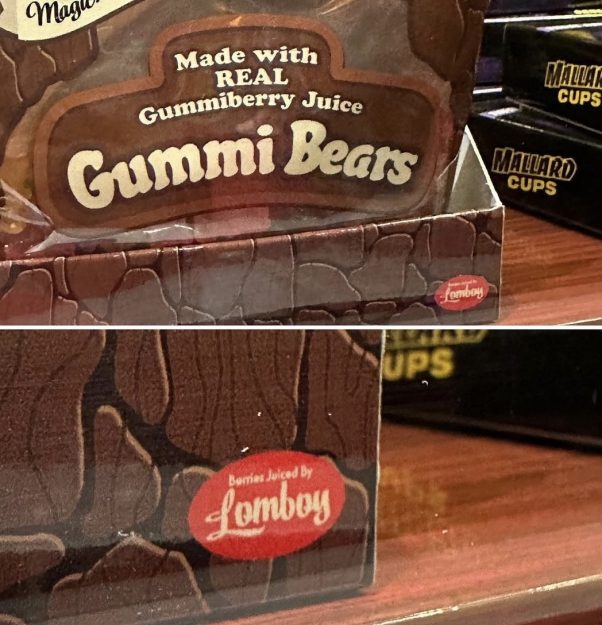 These Witch Hazel Nut Candy boxes are "by Luna Belle Treats" because that is the name of a former Imagineer's dog!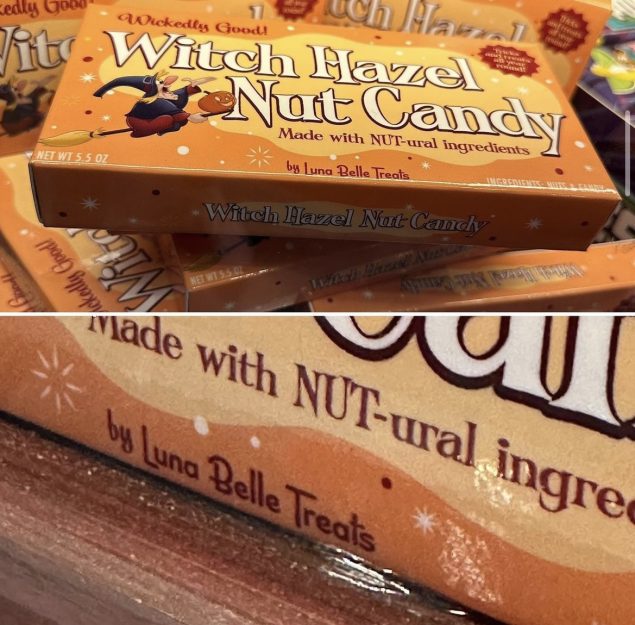 Have you heard of Flower Street? That's where the Walt Disney Imagineering offices reside and that's why "Flower Street Treats" is on the Golly Pops box.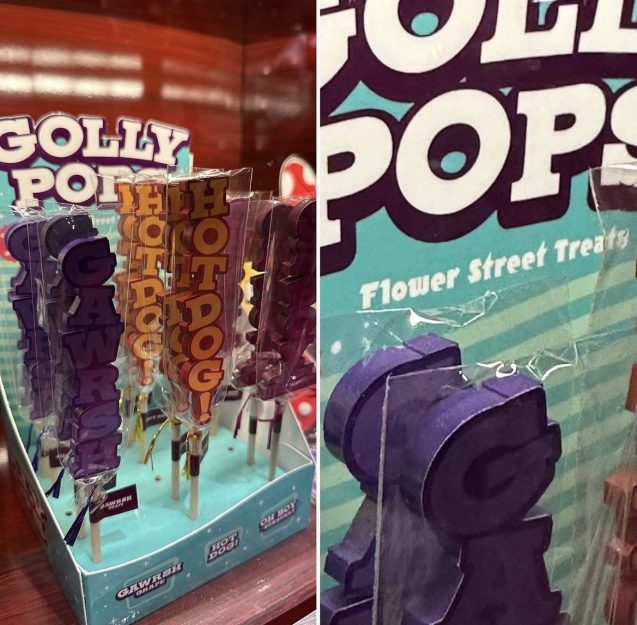 The Power Limes have a nod to "Bowling Allie Candy Co. — the "Bowling Alley" is the names of a building on the Walt Disney Imagineering campus and it was the work location of graphic designer Allie Wong.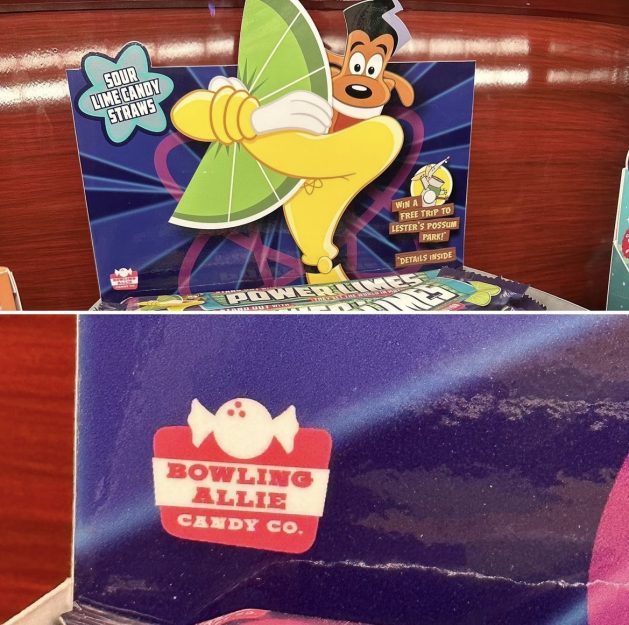 Ben and Hudson are the children of Jeff Shaver-Moskowitz who is the Executive Producer of the attraction. McDuck's Chocolate Coins honor that since they are made by "Ben & Hudson's Candy Kitchen."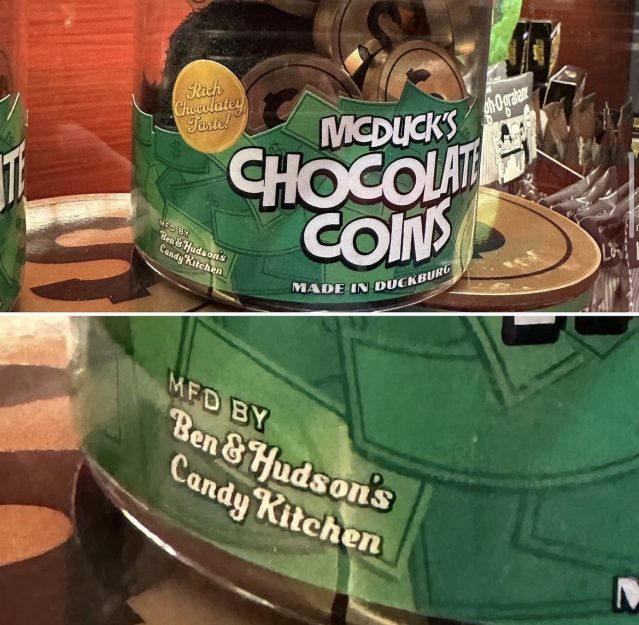 "Wowza Bouza Candy" created the Polka Dots candy in honor of Walt Disney Imagineering President, Barbara Bouza!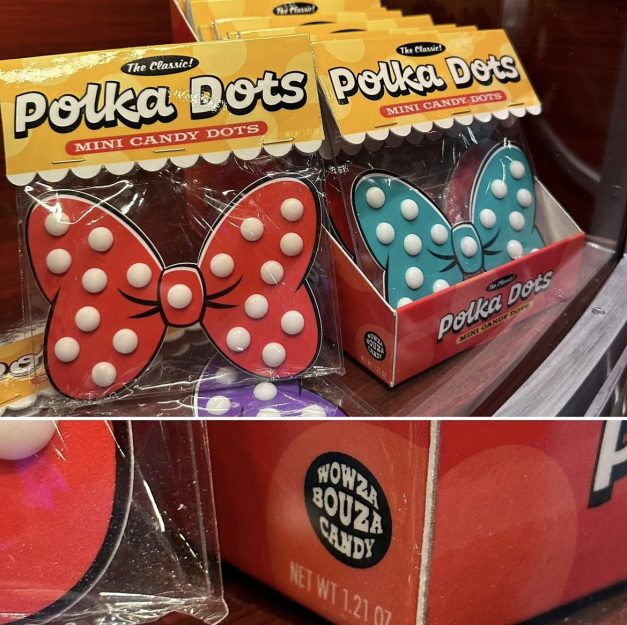 If you want to get on the ride, you'll be able to try for a spot in the virtual queue at 7AM and 1PM daily. Or, you can purchase and Individual Lightning Lane to secure your spot. There will be no standby line for this ride when it opens.
Stay tuned to AllEars as we continue to bring you everything you need to know about Mickey and Minnie's Runaway Railway in Disneyland!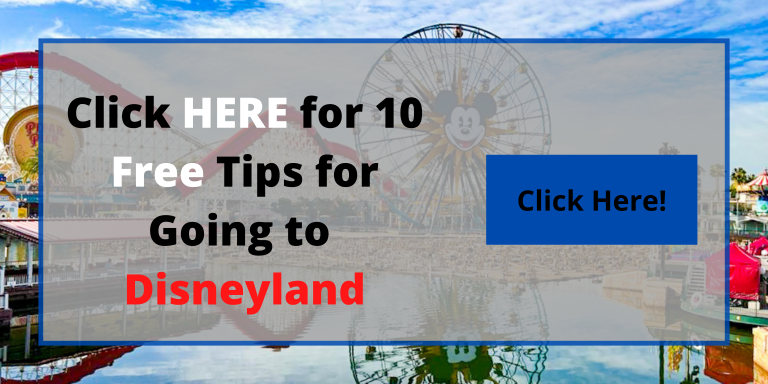 Disclosure: We were invited by Disney to attend a media preview of Mickey and Minnie's Runaway Railway in Disneyland. This did not affect our reporting of the event — our opinions are our own.