It's Thanksgiving break in Disney World, and we've seen some wild things!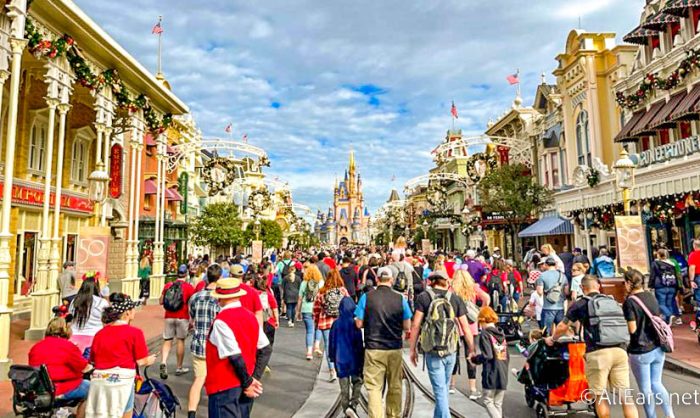 There have been big crowds, plenty of snacks, and holiday celebrations around Disney World. But even during such a busy week, we didn't forget about all the projects that are currently in progress! Here's a look at all the construction in Disney World right now.
Magic Kingdom
Let's start out our roundup in Magic Kingdom, where the TRON coaster has seen more additions this week! Landscaping has continued on the left side of the entrance, where more dirt has been leveled to make way for concrete pouring. New planters are being filled as well.
Off of Main Street, U.S.A., we're still seeing slow progress on Center Street, where the bricks are being replaced. The construction has progressed closer to the main walkway, but it's still surrounded by short walls.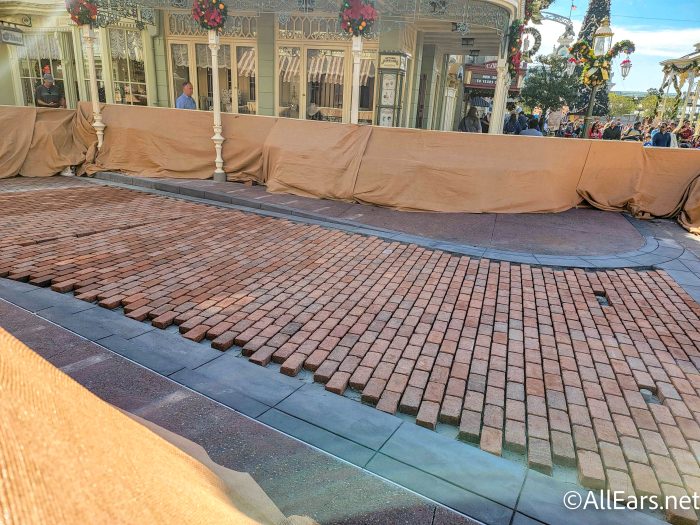 This week, more bricks were added in the wall-covered portion after the old ones were removed.
EPCOT
Moving on to EPCOT, we didn't notice too many changes in the area by Guest Relations. This used to be a path that led to the east side of the park, but it has been covered by walls for a while. The area is mostly just covered in dirt with some equipment at the ready. Since there are so many projects happening in EPCOT, it's likely that this one will be lower priority.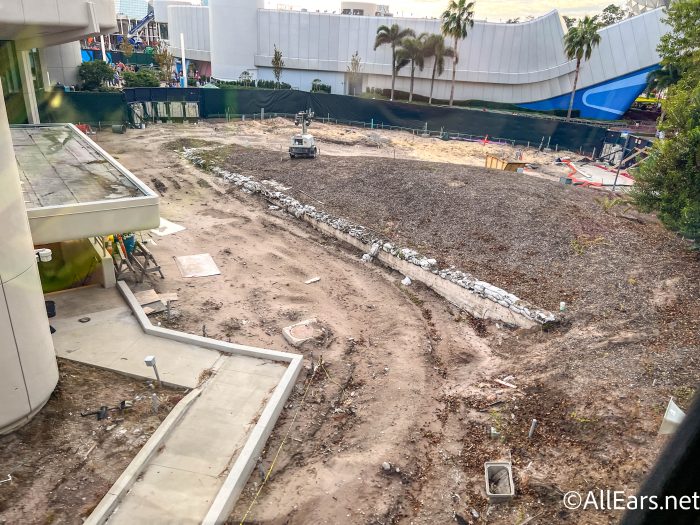 In the middle of the park, changes were made around CommuniCore Hall, with excavators working to dip up large portions of the ground. It's likely these could be some of the areas for CommuniCore Plaza.
And we saw progress on Journey of Water — Inspired by Moana as well. We mentioned last week that more rock structures were added behind those we'd already seen, but now there are concrete walls as well.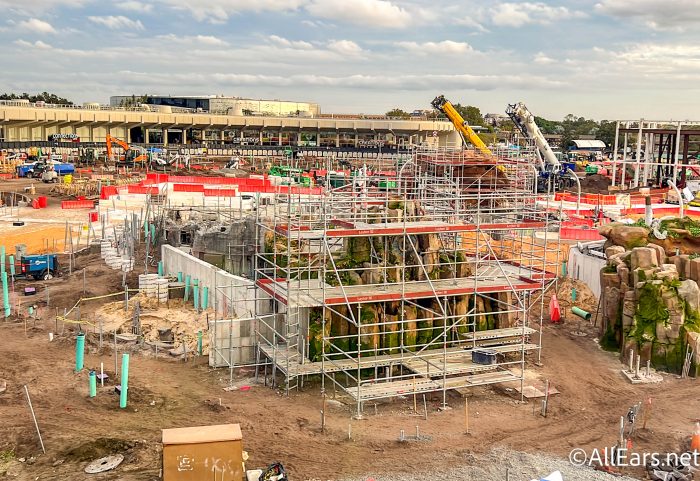 We're interested to see how this entire space flows when the construction is complete.
Hollywood Studios
At Hollywood Studios, we're still patiently watching for updates on Roundup Rodeo BBQ. The restaurant is supposed to open in the next few weeks (before the end of the year), but there's not an official opening date yet.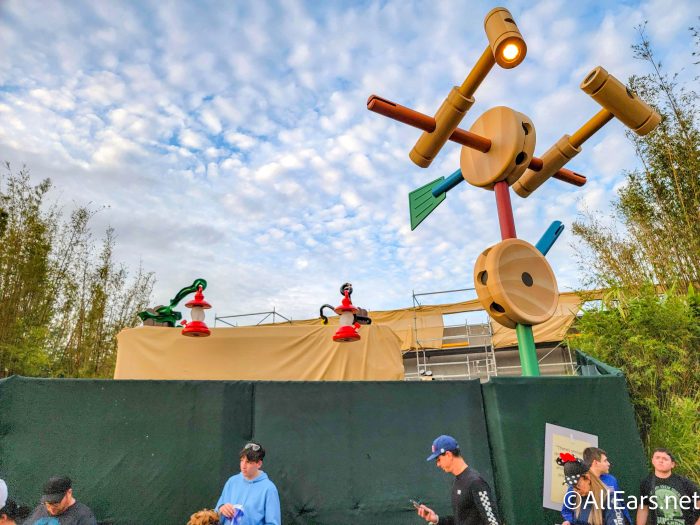 The building is still covered in scaffolding and everything is blocked by large green construction walls. We're ready to check it out!
Disney Resorts
At Disney's Polynesian Village Resort, we've been watching construction on the new DVC building, and this week there was significant shifting with the dirt and foundations for the builds. There are multiple new piles of dirt around, and crews seem to be working on leveling the area.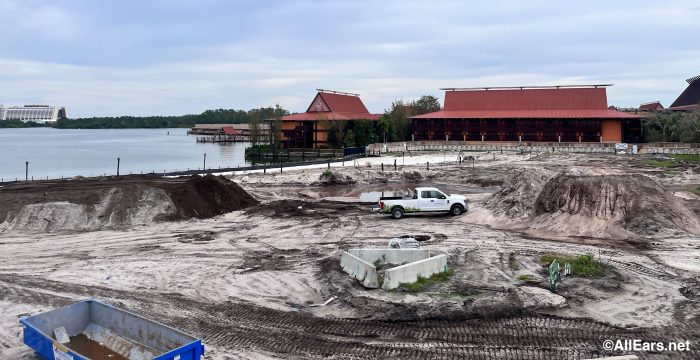 Finally, we're heading to Wilderness Lodge, where refurbishments are happening at the Copper Creek Villas. If you're staying here soon, you might hear some construction noise. This week, the scaffolding was removed from the outside of the building.
Those are all the updates we have for this week, but stay tuned for more construction news as these projects get closer to completion. We've got some big opening dates coming in 2023!
If you're traveling to Disney World in the next few weeks, we've got lots of advice to share, so keep following along. We'll be covering the holiday crowds, as well as any big announcements from Disney!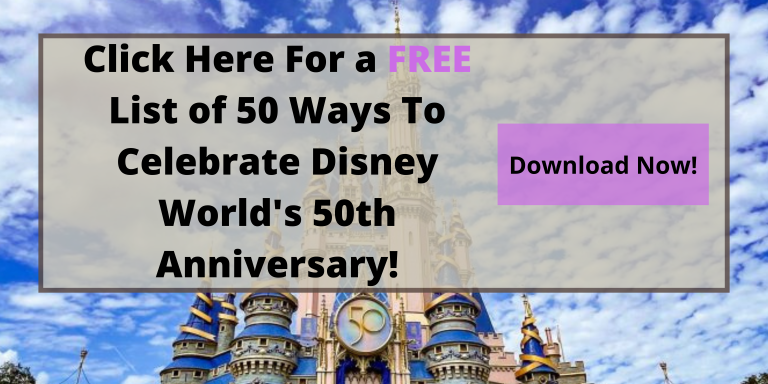 When is your next trip to Disney World? Tell us in the comments!