Halloween time has officially kicked off in Disneyland.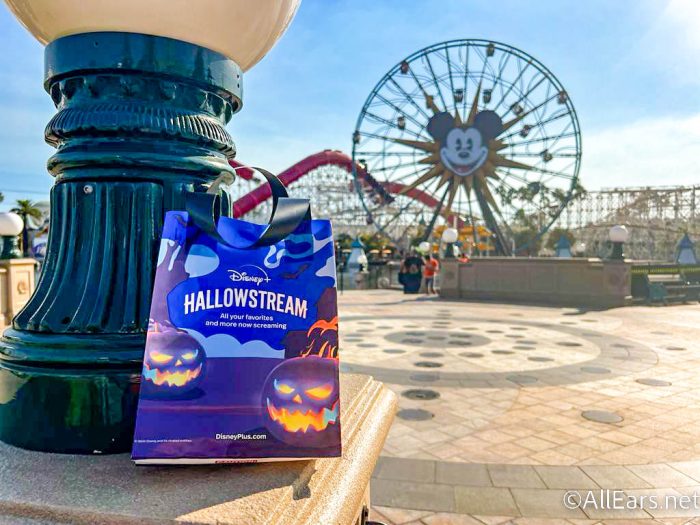 That means that Oogie Boogie Bash has returned to Disney California Adventure, and we're checking out everything it has to offer! We've already seen some event-exclusive merchandise, plus some great costumes, and now, we're checking out the treat trails!
When you enter Oogie Boogie Bash, you are given a bag that you can use to collect candy around the event.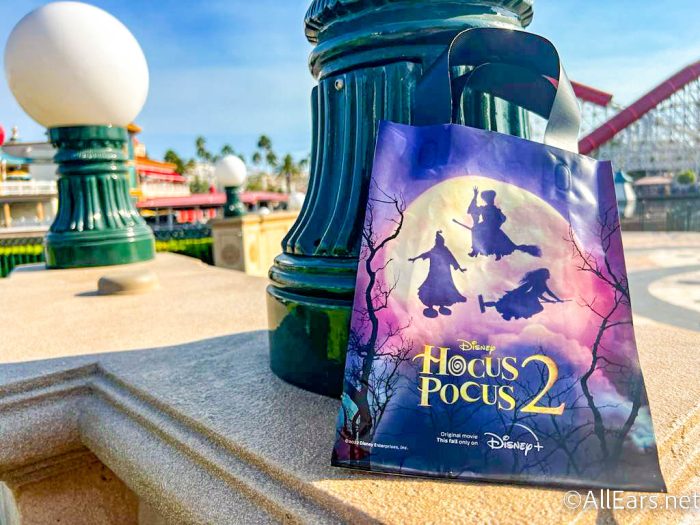 You also get a special map for the event that shows you where everything is! Treat trails are marked on the map with a cauldron.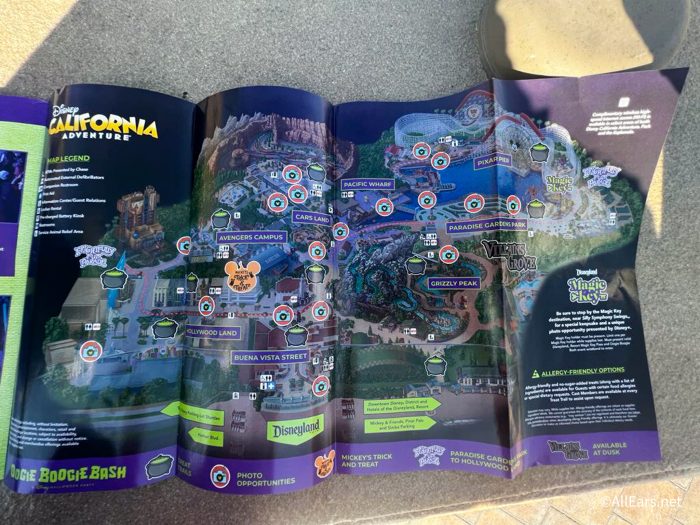 The treat trails are places where you can go trick-or-treating during the event, but the best part may not be the free candy, it's the unique Disney characters you can meet along the way! Let's check out who we saw.
Ernesto de la Cruz
First up, we saw Ernesto de la Cruz, the villain in Coco!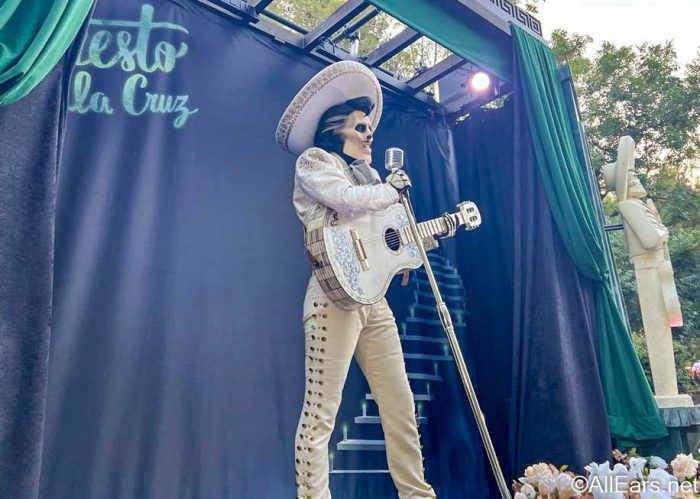 Ernesto appears in his skeleton form with an insanely detailed costume, and, of course, his guitar. As we walked through the trail, we saw him on a stage with some flowers, statues for him, and his name projected behind him.
ERNESTO DE LA CRUZ EVERYONE!! How cool does he look?! #OogieBoogieBash pic.twitter.com/gmegQQlCnX

— AllEars.Net (@AllEarsNet) September 7, 2022
This is the first time Ernesto de la Cruz has made an appearance at either Disney World or Disneyland.
Sid
Next was Sid from Toy Story — you know, the kid next door that destroys all of his toys? He's standing in front of a sign that used to say "Side Show Circus," before he spray painted over it to make it say "The Sid Show Circus."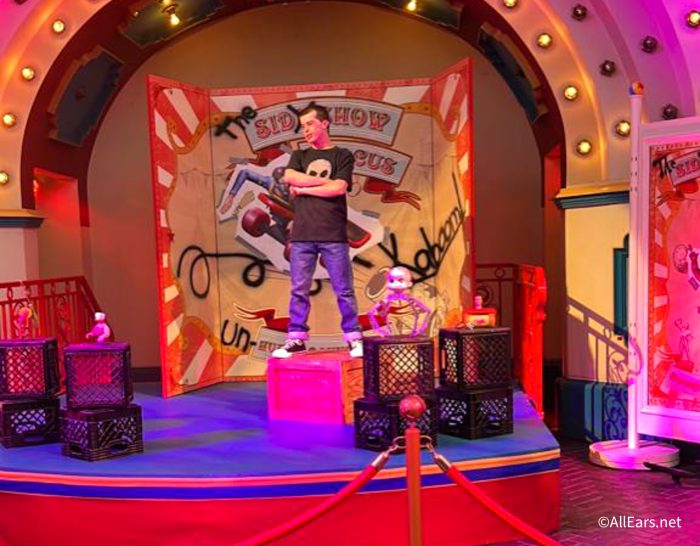 He's surrounded by some of the toys he created, including the creepy baby doll head with metal legs.
We're just glad Sid isn't our next-door neighbor… 👀

Check him out at Pixar Pier during #OogieBoogieBash! pic.twitter.com/l2jnEm3BBa

— AllEars.Net (@AllEarsNet) September 7, 2022
We're definitely glad we don't have to live next to him.
Maleficent
We also ran across the Mistress of Evil herself: Maleficent from Sleeping Beauty.
She's standing on an elaborate stage with a bunch of spinning wheels in front of her.
Agatha
You can also see Agatha, who first makes her appearance in WandaVision, but will be getting her own show called Agatha: Coven of Chaos soon!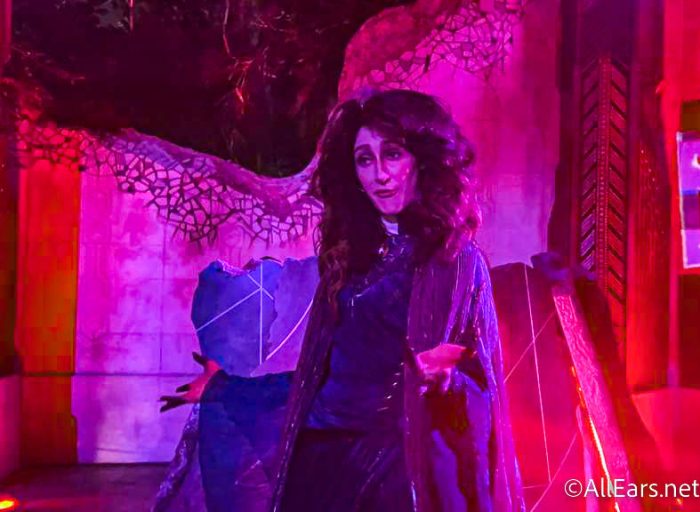 Agatha was available to meet at the event for the first time last year, and she made a triumphant return to Oogie Boogie Bash this year, as well.
Agatha is back for #oogieboogiebash and she's just as amazing AND evil as before! ✨ pic.twitter.com/SIEyyNfMqV

— AllEars.Net (@AllEarsNet) September 7, 2022
You'll find this treat trail over in Avengers Campus.
Madam Mim
We're throwing it WAY back for this next one! New to Oogie Boogie Bash this year is Madam Mim from The Sword in the Stone!
Calling all 'The Sword in The Stone' fans! Mad Madam Mim is in the house 😱 #oogieboogiebash pic.twitter.com/QWk40TORHv

— AllEars.Net (@AllEarsNet) September 7, 2022
This is the first time Madam Mim has appeared at Oogie Boogie Bash. You'll find her on a stage inspired by the movie with a banner that says "Eternal Glory."
Mother Gothel
Also new to Oogie Boogie Bash this year is Mother Gothel!
Maybe mother DOES know best because Mother Gothel at #oogieboogiebash is just what we needed! 😉 pic.twitter.com/UspUcMba0Y

— AllEars.Net (@AllEarsNet) September 7, 2022
Mother Gothel is the villain in Tangled, and at the party, she's surrounded by candles and light purple flowers inspired by the movie.
Cruella de Vil
On another one of the treat trails, you can spot Cruella de Vil!
Cruella is back at #oogieboogiebash and looking more stylish than ever!

*no dalmatians were harmed in the making of this tweet* pic.twitter.com/6Pn6XizxlD

— AllEars.Net (@AllEarsNet) September 7, 2022
This treat trail is inspired more by the recent movie Cruella than 101 Dalmatians, but we think she still looks great!
Dr. Facilier
You also have the chance to see Dr. Facilier from The Princess and the Frog!
You'll be able to walk by him as he lounges in his chair on a stage inspired by his tarot cards and friends on the other side.
Oogie Boogie
And last, but certainly not least, is the main man himself: Oogie Boogie!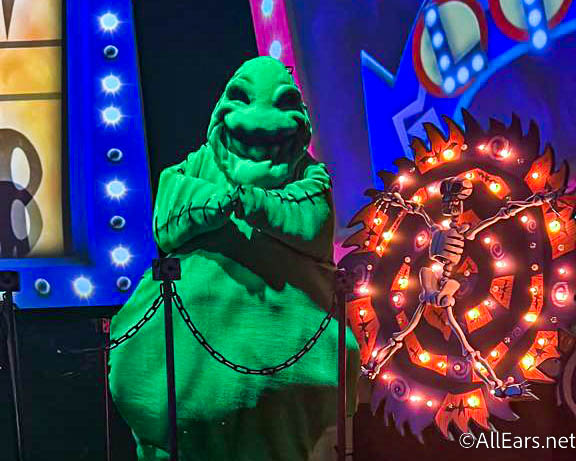 Oogie Boogie's treat trail is inspired by the scene that we see him in during The Nightmare Before Christmas. It has game boards, dice, and cards (because Oogie Boogie is a gambling man, of course).
So if you're headed to the Oogie Boogie Bash, that's where you can get some free treats, and see a bunch of Disney villains, too! However, be warned that some of these trails had some pretty decent lines, so if you have other things you want to see and do during the party, you may want to come up with a strategy to make sure you can fit it all in.
If you don't already have tickets to the party, it's, unfortunately, already sold out, but don't worry — there are plenty of other fun Halloween things to do around Disneyland.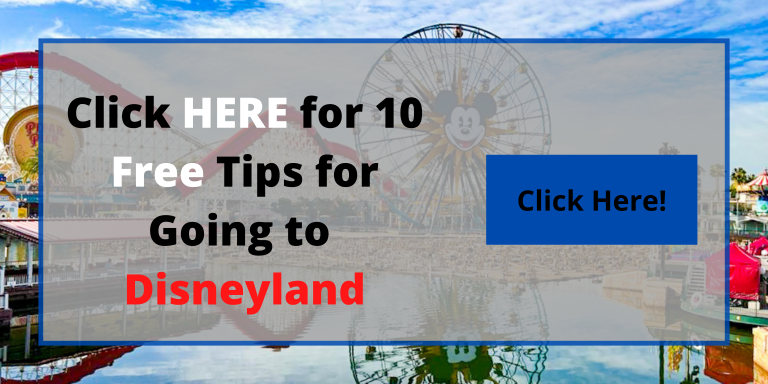 Will you be attending Oogie Boogie Bash this year? Let us know in the comments!