DISCLOSURE: This post may contain affiliate links, meaning when you click the links and make a purchase, we receive a commission.
In case you missed it, MagicBand+ is now LIVE in Disney World!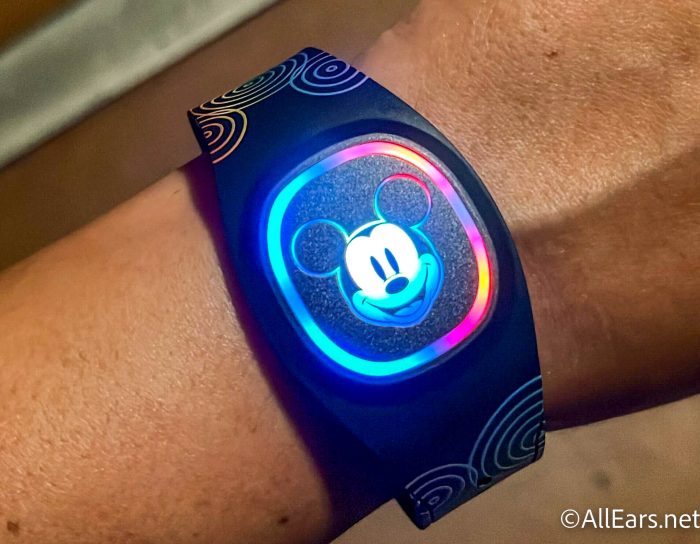 MagicBand+ is a new interactive piece of merchandise that has all of the same functions as a regular MagicBand and more! This includes interacting with the 50th anniversary golden statues in each park, lighting up with the firework shows and special lighting, and playing an interactive bounty hunter game in Star Wars: Galaxy's Edge. We've seen SO many MagicBand+ designs in Disney World and online, but now it's time for — you've guessed it — NEW MagicBand+ designs!
If you head over to shopDisney today, you'll see new MagicBand+ merch. Disney teased what appears to be a Main Street Electrical Parade MagicBand+…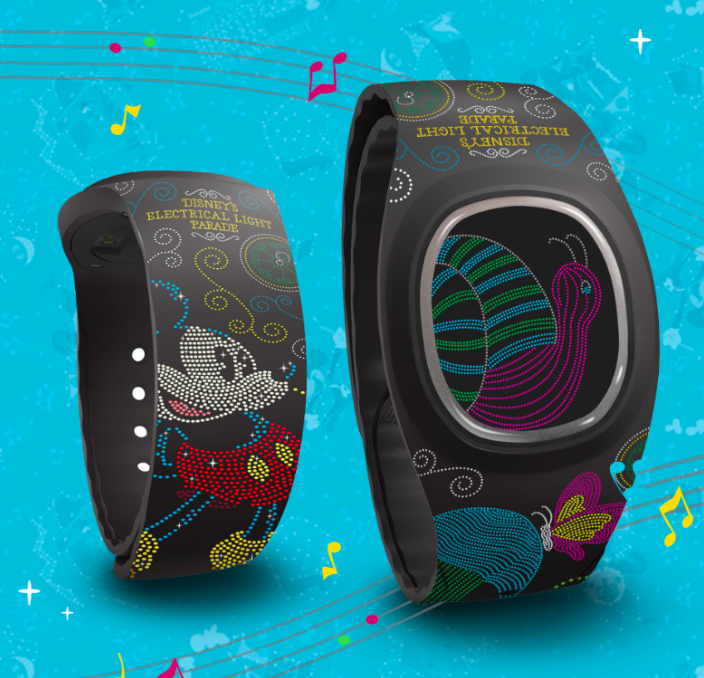 …however, the MagicBand+ says Disney's Electrical Light Parade! Don't worry, though — Disney confirmed that the two electrifying and confusing names are the same parade! You can get this one for $44.99. 
While you're shopping, you can also check out this Black Panther MagicBand+! 
It features the character's signature helmet, and you can pick this one up for $44.99 as well.
If you're a classic Disney fan, this Mickey Mouse MagicBand+ will probably be just the thing!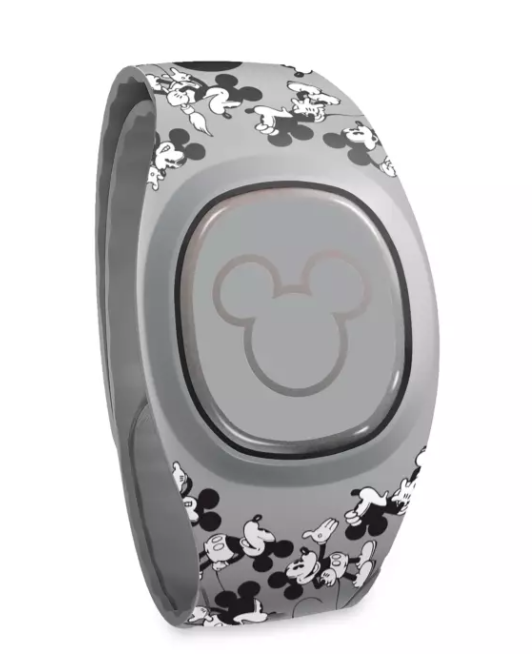 Get it for $44.99.
Click here to buy the Mickey Mouse MagicBand+
Those are just some of the MagicBand+ designs you can find online right now! Remember, there are plenty of designs to choose from so be sure to browse them all before you buy.
We recently tested out MagicBand+ in Disney World to show you what it's like — you can check that out here. If you want a closer look at the new Bounty Hunter game in Galaxy's Edge, check that out right here! We've also got a complete guide on how to set up MagicBand+.
Disneyland is set to get MagicBand+ later this year — Disney has not announced a date yet. Currently, Disneyland does not have regular MagicBands either so this will likely be a big change for the west coast parks! Stay tuned to AllEars for more Disney news.
Have you tried MagicBand+ in Disney World yet? What did you think? Let us know in the comments!