After a two-year hiatus and a miniaturized "Special Edition" last November, San Diego Comic-Con once again returned to its usual time and place as one of the world's preeminent paeans to pop culture.
While the scope of the convention was certainly closer to what it had been in the Before Times, estimates were that the attendance had been kept closer to around 70% of what it had previously run, keeping it still pretty packed in some areas.  In general, however, there was pretty easy movement across the exhibitor's floor which probably reflected not only the lower numbers of people, but the diminished number of booths that had celebrities on display, preferring to keep them socially distanced in formal presentations.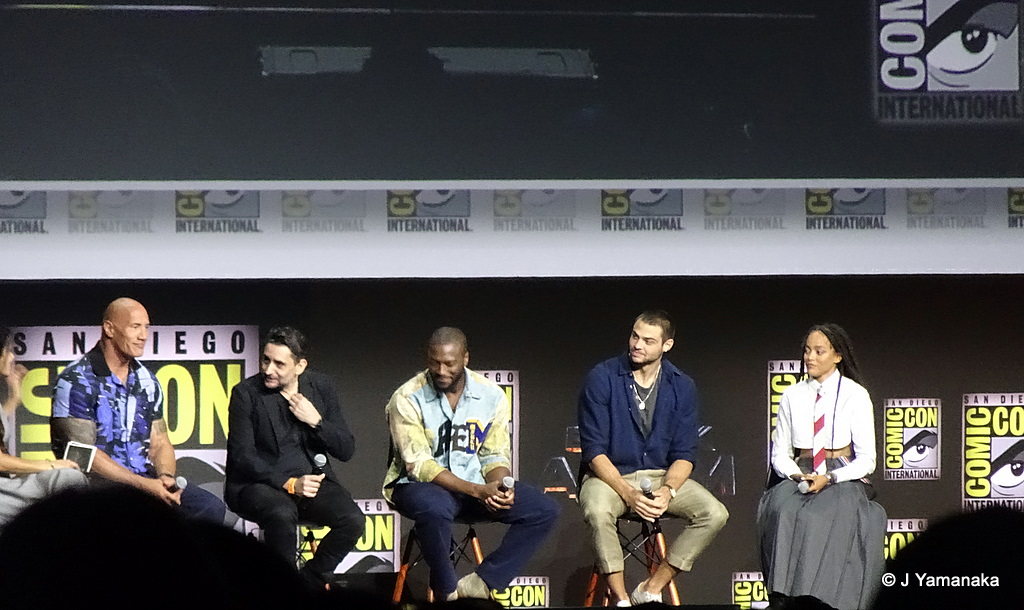 Out on the floor, there was the usual assortment of wild and unique merchandise to be seen and purchased.  For the first time, Disney+ had its own booth with photo ops and exclusive merchandise.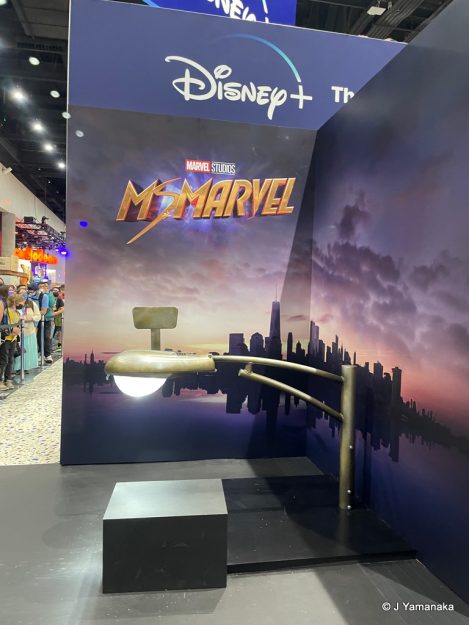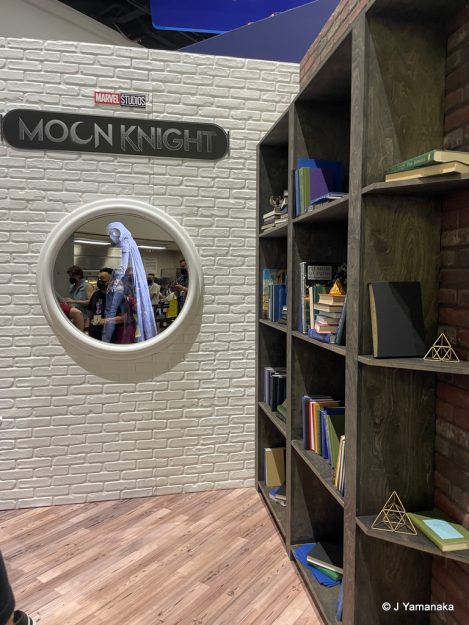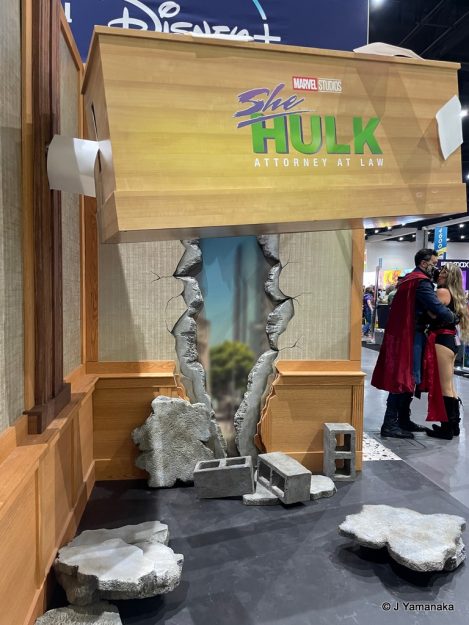 Over at the Marvel Studios booth, they had costumes on display from their many hit feature films and Disney+ streaming series.
As the weekend went on, they also put on display a gauntlet of real Infinity stones.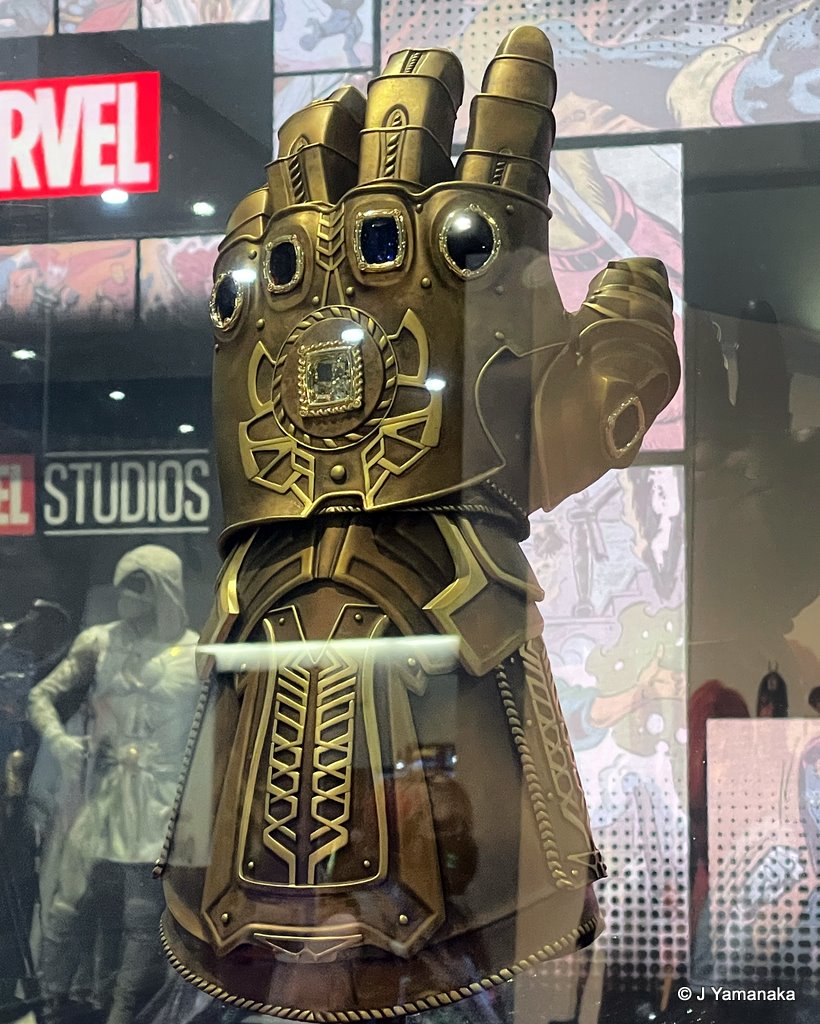 The Star Wars/Lucasfilm booths had similarly impressive costume and merchandise displays, including selections from the upcoming series Andor.
Garner Holt, purveyor of animatronics to Disney and virtually every other market for mechanical creatures, was represented at two booths–their own, with a talking wizard and owl, and an animatronic puppet Grogu at the EFX Collectibles booth.
Over at the Entertainment Earth booth, they had both SDDC-exclusive merchandise and celebrity signings, such as Emily Swallow, The Armorer in The Mandalorian.
Disney Publishing was well-represented with a booth filled with first-to-market books.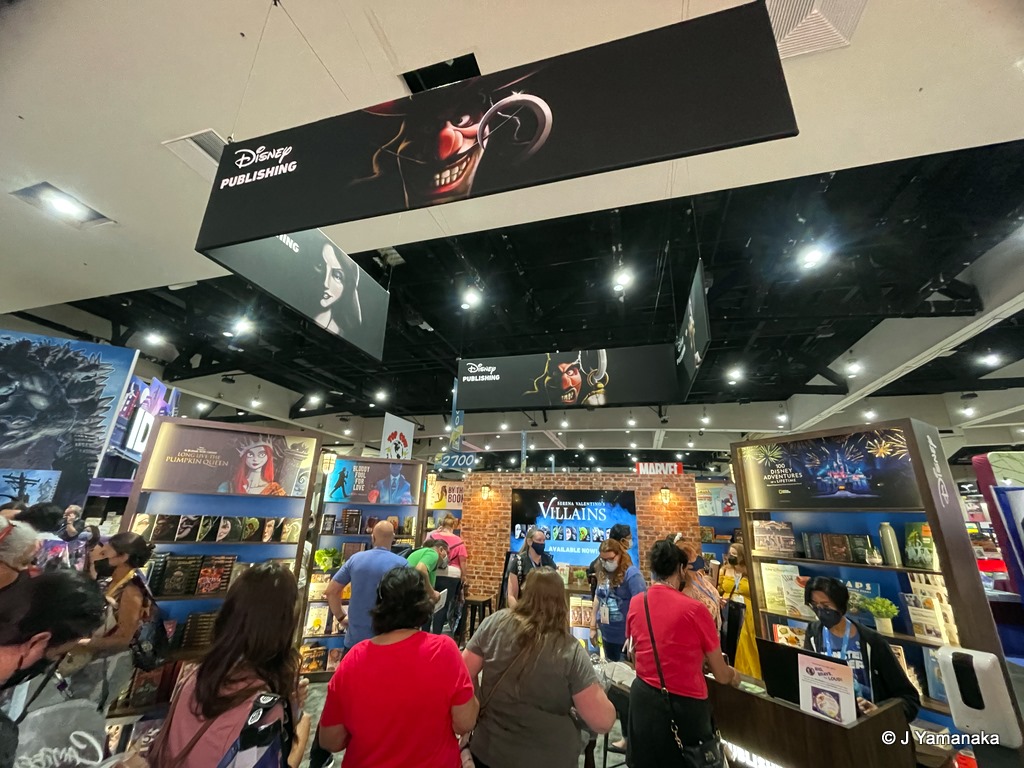 Many of the books were from the "twisted" YA line that was the subject of one of the several Disney presentations throughout the weekend, and many of the signings were for Buffy the Vampire Slayer books which reminded me that Disney now owns Buffy the Vampire Slayer.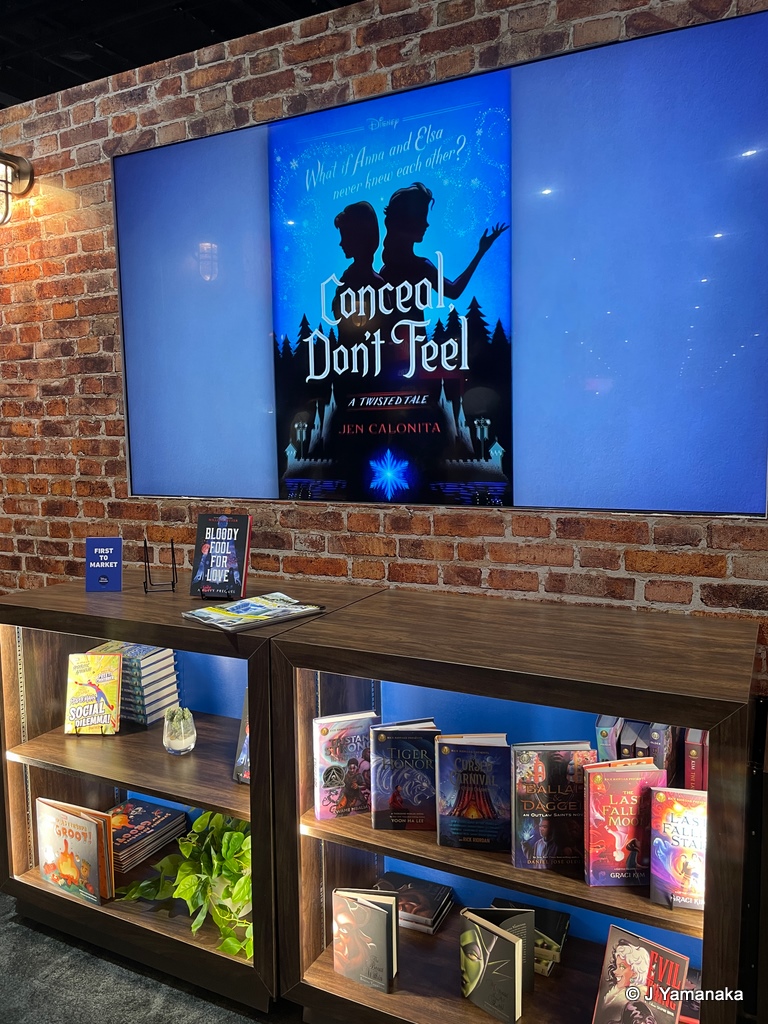 Throughout the floor there continued to be a ton of third-party Disney merchandise, ranging from the super cute to the super realistic.
Walking around the exhibitor's floor is probably the time where people are going to be exposed to the largest numbers of people at close distances, as people mill around shopping and crowding around booths for giveaways, etc.  The precautions SDCC took–requiring masks and proof of vaccinations–were well-implemented and more attention was paid to reminding people to comply with them than any other convention I've been to so far this year.  While there have been several exposure notifications gone out from that weekend so far, I think that's probably only to be expected from any gathering of that many people, and certainly less than resulted from most other events I've attended.
It's still not comic-con until you take the escalator photo.
Did you get to Comic-Con this year? What did you think?  Drop us a note below.
Be sure to follow @allearsnet on Facebook, Instagram and Twitter!
Click below to subscribe to the AllEars® newsletter so you don't miss any of the latest Disney news!