Coming to iOS/Android devices on June 23rd, 2022, is Disney Mirrorverse–a mobile action-RPG set in a divergent Disney universe.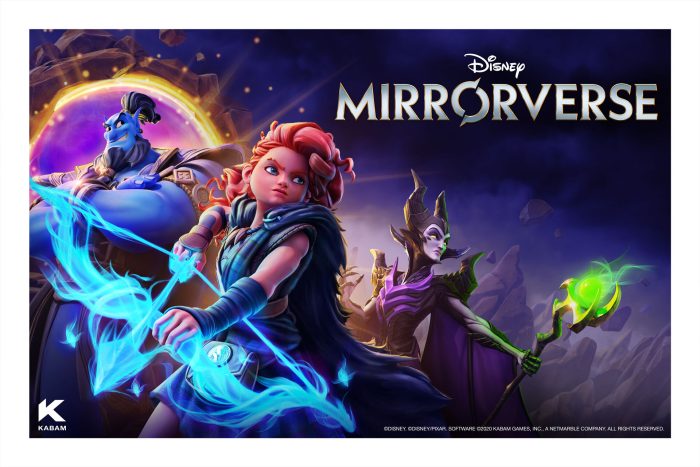 Here, players recruit variant yet familiar Disney and Pixar characters to defend two universes against a malevolent horde.
 The Story:
The origin of the Mirrorverse is a massive solar collision of two magical stars–one light, and one dark.  From this event, the familiar Disney and Pixar worlds were reflected into a newly-created alternate universe and evolved with time and exposure to the collision's conflicting magical forces.  While the light solar magic enhances reality with beauty, the darker, fractured magic seeks only to splinter and break everything apart.
Also forged by the collision is a massive solar mirror at the center of all the worlds that acts as a power source.  The alternate Mirrorverse Mickey Mouse finds the mirror and learns to harness its power but finds that a relentless army of creatures called "the Fractured" has been searching for it in order to shatter it and destroy all the worlds reflected within it.  To defend the mirror, Mickey draws upon the power of the mirror to summon the Mirrorverse variants of Disney and Pixar characters and with them, form a team of Guardians.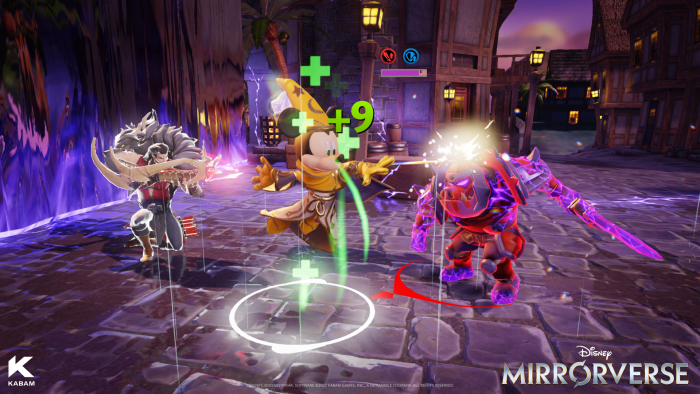 The Characters:
To create the Mirroverse versions of the Disney and Pixar characters fans know and love, mobile game developer Kabam worked hard to isolate authentic core character elements and then evolve them in unexpected and surprising ways.  As an example, Belle is as smart, self-sufficient, compassionate, and book-loving as she ever was in the original film, with the same longing for adventure.  In the Mirrorverse however, she is able to discover hidden magic in her books, which allows her to become a powerful explorer mage, healing and defending her allies while beating back the Fractured with enchantments.
Even villains do their part to combat the Fractured–Maleficent wears draconic armor, reflecting the dragon form she can take in battle.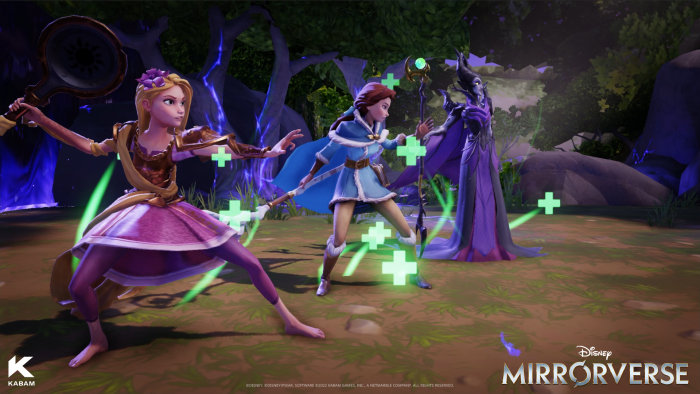 Characteristic motifs can be found in the Mirrorverse wardrobes as well–Belle's magical rose is an element of her powerful staff, while scare floor doors are part of Sully's armor and sunshield.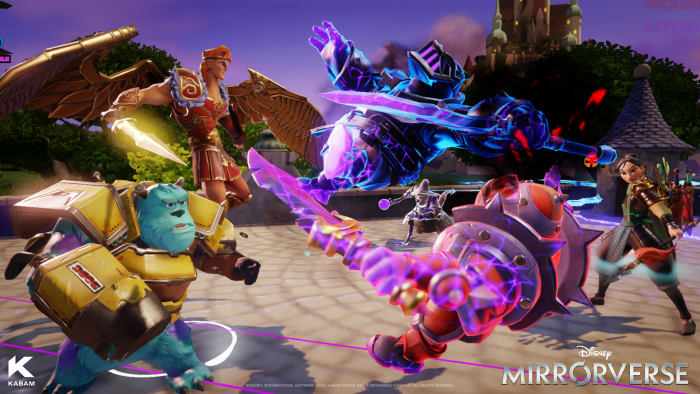 The Gameplay:
The Mirrorverse experience revolves around its central game mechanic–real time, action based team combat.  Using the goals of "easy to play; challenging to master," Kabam has sought to make Mirroverse combat accessible for casual players through an "auto play" option, but customizable enough to keep even veteran gamers interested.
While the main storyline of Mirrorverse is that of the player restoring the worlds and characters that have been corrupted by the Fractured magic, there will also be side stories and limited-time event quests that will be constantly added every few months.  Players can earn unique rewards and join Alliances for multiplayer missions in addition to solo play.  Monthly content releases are planned so that the Mirrorverse experience is constantly expanding with tie-ins to real-world Disney and Pixar events.
In the fondly-remembered Disney Infinity days, it was a commonly expressed wish for players to be able to play with characters from all the various Disney worlds, not just in the free-play Tox Boy mode, but in the scripted playsets as well.  In just a month that wish will come true for Mirrorverse players as they use all the Disney denizens to combat the Fractured and save two realities.
A pre-registration campaign is currently ongoing at www.disneymirrorverse.com where you can sign up to get email updates and exclusive avatars while earning in-game milestone rewards.
Be sure to follow @allearsnet on Facebook, Instagram and Twitter!
Click below to subscribe to the AllEars® newsletter so you don't miss any of the latest Disney news!