Mickey Mouse is an international icon!
Perhaps one of the most recognizable characters in the world, Mickey is the face of the Walt Disney Company and has been for nearly 100 years. But soon, his copyright is set to expire, and some organizations are ready to take advantage!
This morning, The Hollywood Reporter shared information on a new product released by MSCHF, the controversial brand known for both the "Jesus Shoes" (the Air Max 97s with water from the Jordan River) and the "Satan Shoes" (the shoes with a drop of human blood endorsed by Lil Nas X). The company is back with another marketing strategy, this time involving a character we all know and love — Mickey Mouse.
As some hardcore Disney fans may know, the copyright on Mickey Mouse expires in the year 2024. If copyright law is not altered by then to allow an extension, then it's plausible that a company could make their own Mickey Mouse merchandise, as long as they use his original image from 1928. (His 1929 appearances can be used in 2025, 1930 in 2026, and so on.)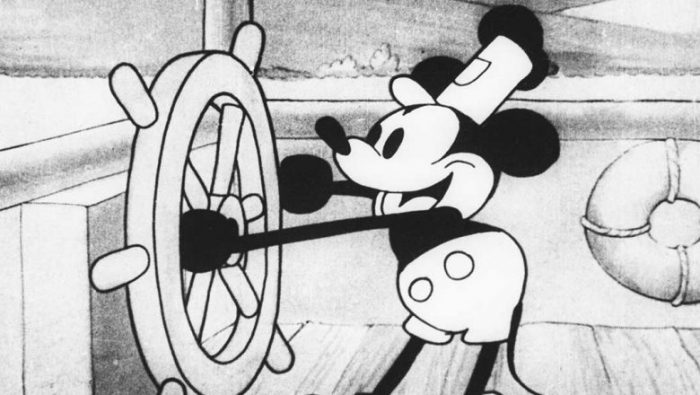 And that's exactly what MSCHF is trying to do. They're setting out to make the first Mickey Mouse collectible from an outside brand, dubbing it the "Famous Mouse" Collectible in the interim. They can't actually produce the collectible,  design it, or use the official name until 2024 when his image enters the public domain.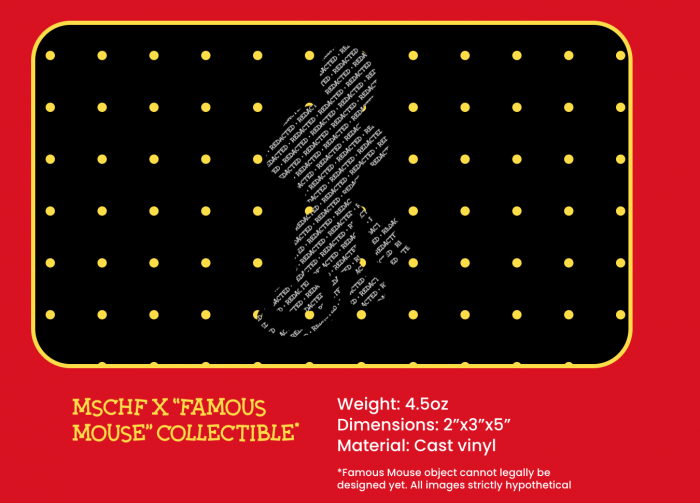 So how do you buy the collectible? Well, for now, MSCHF is selling individual tokens for $100 each that will be redeemable when the product launches in a few years. Each token has a unique code that can be used one time to claim your purchase. To start with, they released 1,000 tokens…and ALL of them have since sold out.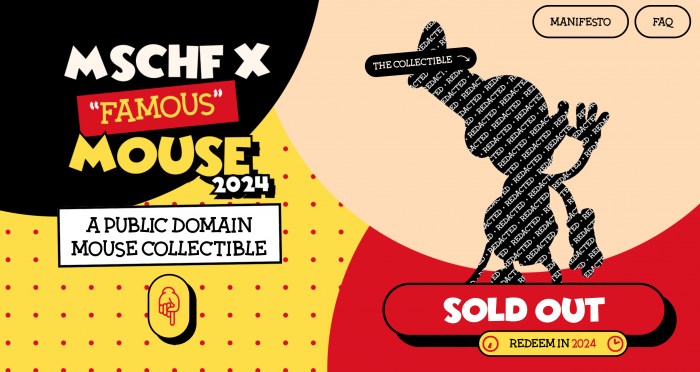 The company's website even includes a countdown clock to the expiration of Mickey Mouse's copyright. It's certainly a unique idea that could be replicated by other brands as 2024 draws nearer.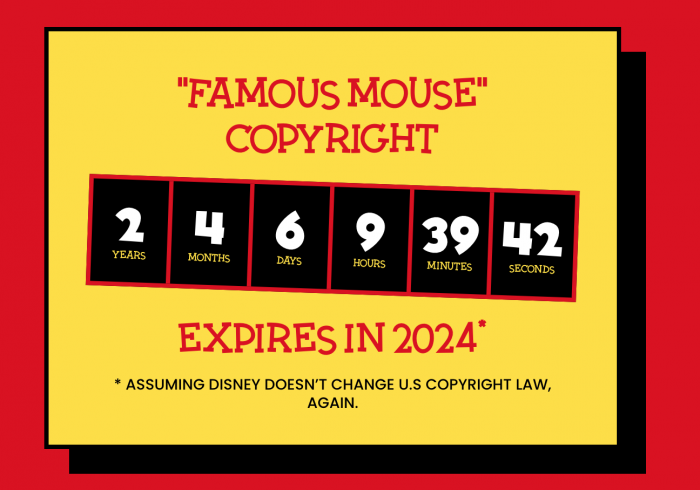 You may be wondering what Disney can do to stop this from happening. In order to answer that question, we'll have to look back at the history of Mickey's copyright. Back when he was first created, copyright law allowed for a maximum of 56 years of protection, but Disney lobbied to change that rule, succeeding with the passing of the Copyright Act of 1976. With that new law in place, works published after 1922 were entitled to 75 years of protection.

But that 75 years was set to expire in 2003, so once again, Disney set out to extend the deadline. They lobbied Congress again and the Copyright Term Extension Act of 1998 was born, dubbed the "Mickey Mouse Protection Act." That law was what extended the copyright protection to 95 years, pushing the deadline back to 2024. If Disney wants to, they can attempt this strategy again before 2024 comes around.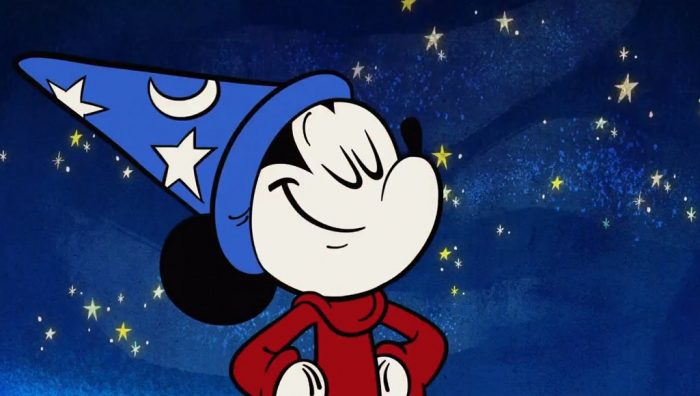 But what will MSCHF do if Disney gets the copyright extended? Well, to them, it's all part of the game. In the FAQ section of their website, they note that "The core of MSCHF x Famous Mouse is the ambiguous/hypothetical status of the artwork. If the date changes, MSCHF considers this to also be a part of the piece."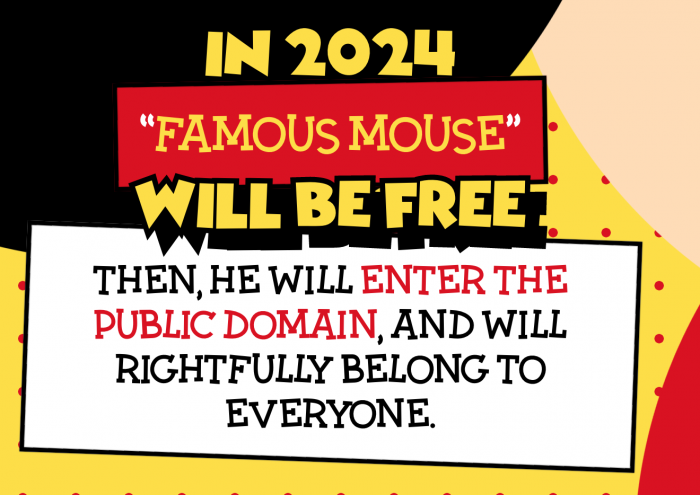 Whether or not the copyright law gets extended and this product gets officially released, we'll make sure to keep you updated on all the big news. It's possible that we could see some very interesting Mickey Mouse merchandise in the next few years!
Do you think Disney will try to extend copyright law again? Let us know in the comments!
Join the AllEars.net Newsletter to stay on top of ALL the breaking Disney News! You'll also get access to AllEars tips, reviews, trivia, and MORE! Click here to Subscribe!