It's difficult to compare Disneyland and Disney World because though they appear to have a lot in common, they are very different theme parks with plenty of positives and negatives.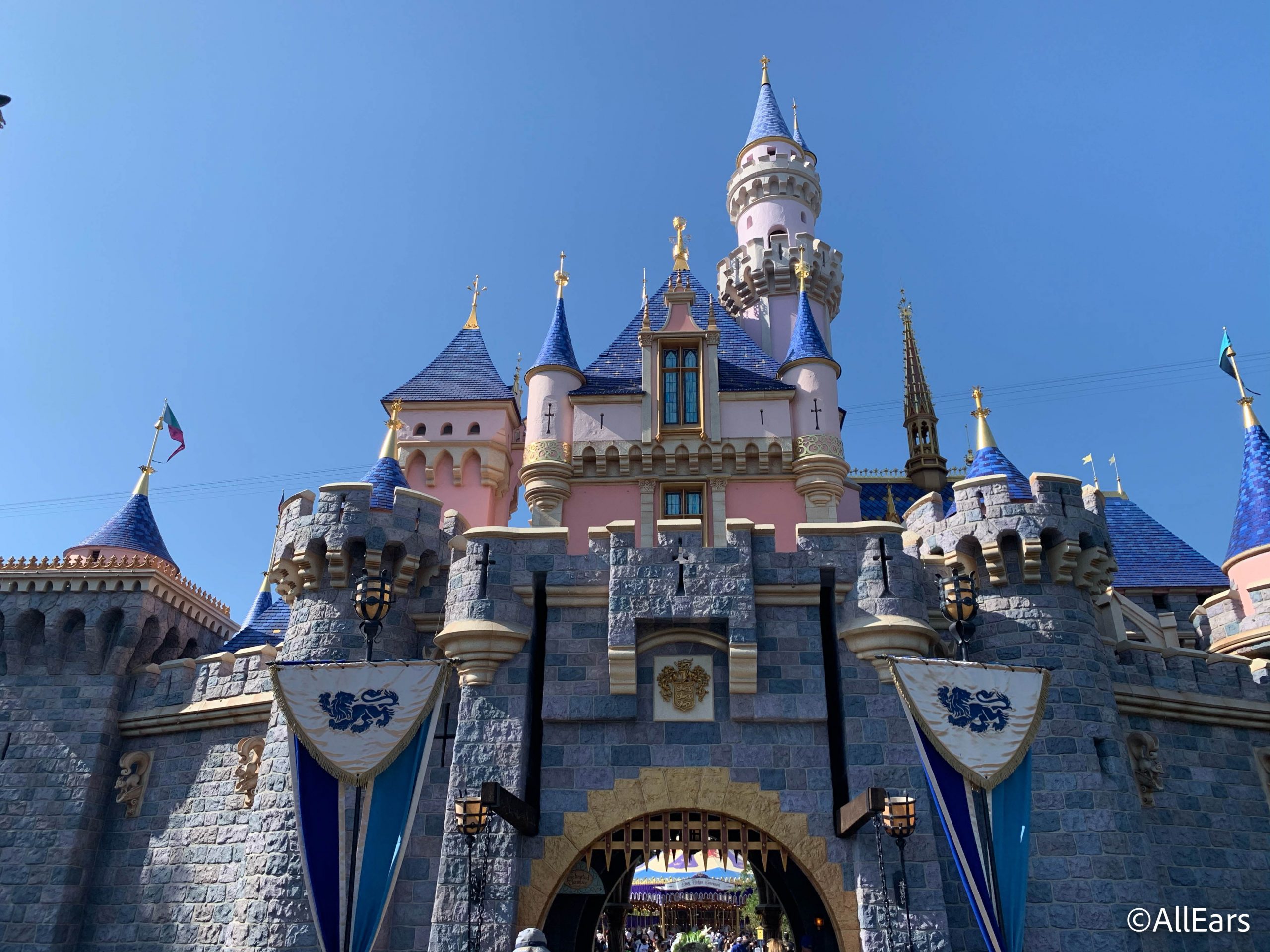 But when it comes to these select rides, it's very clear that Disneyland does it better.
Pirates of the Caribbean
Not everyone knows that although both Disneyland and Disney World have their own Pirates of the Caribbean rides, they have quite a few differences. Pirates originally debuted in Disneyland in 1967, with Magic Kingdom's version arriving a few years later in 1973.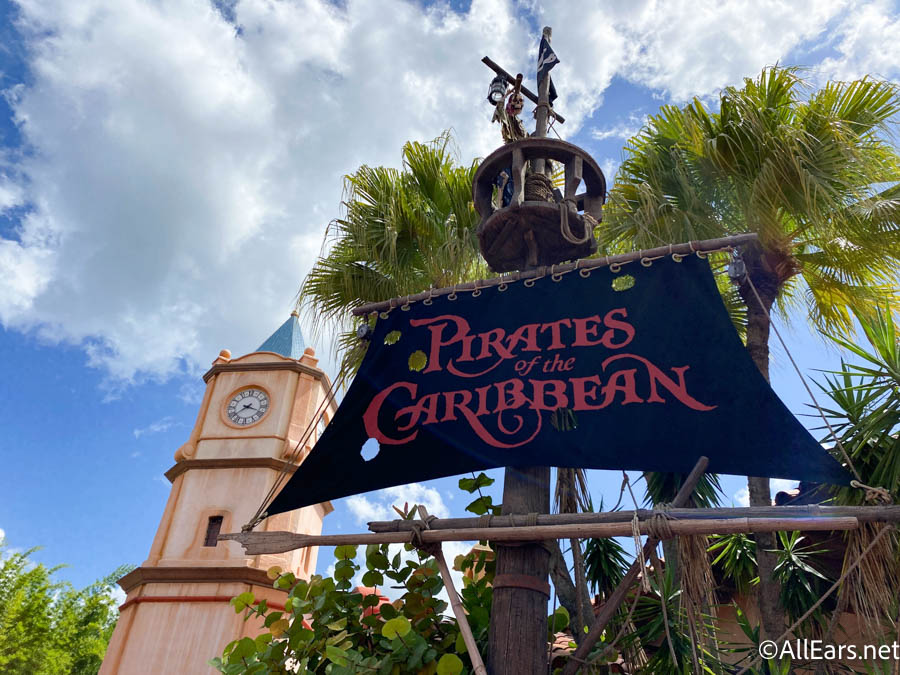 Ride Length
The main Pirates difference between the two parks is that the ride in Disneyland is nearly twice as long as Disney World's, coming in at 15:30 minutes versus Disney World's 8:30 minutes. That's quite a difference!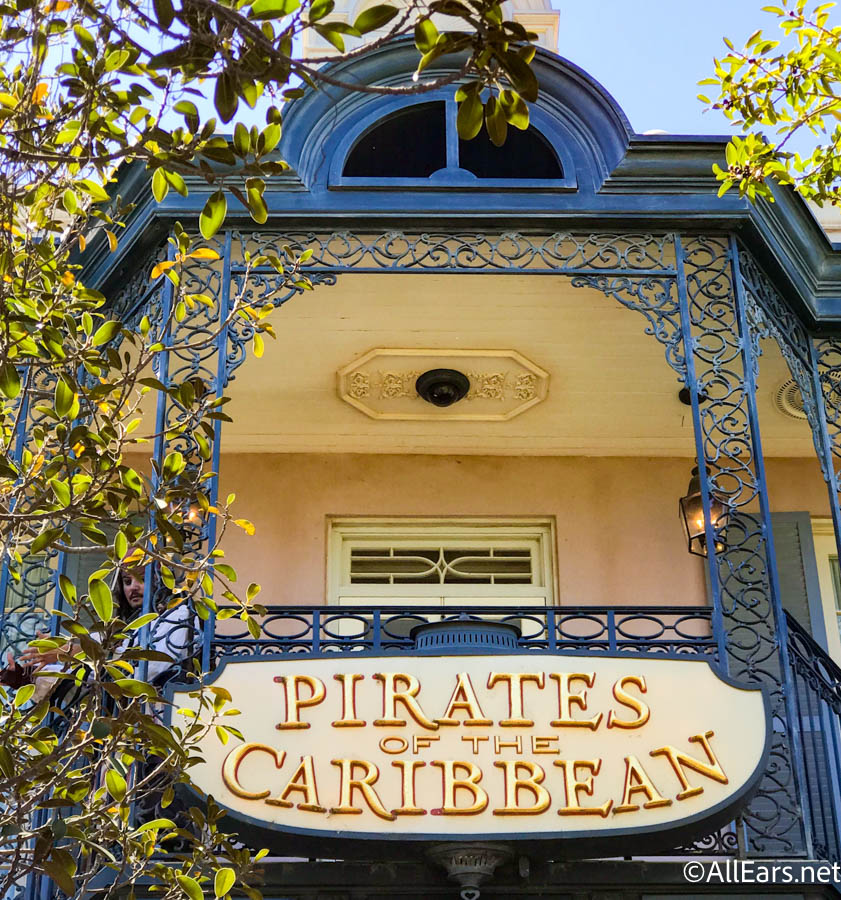 With the longer ride, Disneyland's Pirates of the Caribbean is able to add a few additional features that round out the ride experience. It's also a nice break in the air conditioning!
Ride Features
So what does Disneyland have that Disney World doesn't? Disneyland's Pirates begins by cruising past the Blue Bayou restaurant, sailing through a night sky with fireflies and chirping crickets.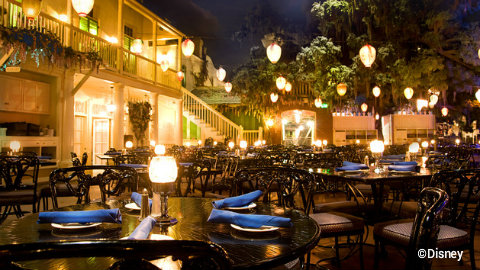 Although both rides have the same general storyline, Disneyland's Pirates has room for additions, such as a stormy scene with the eerie warning, "dead men tell no tales."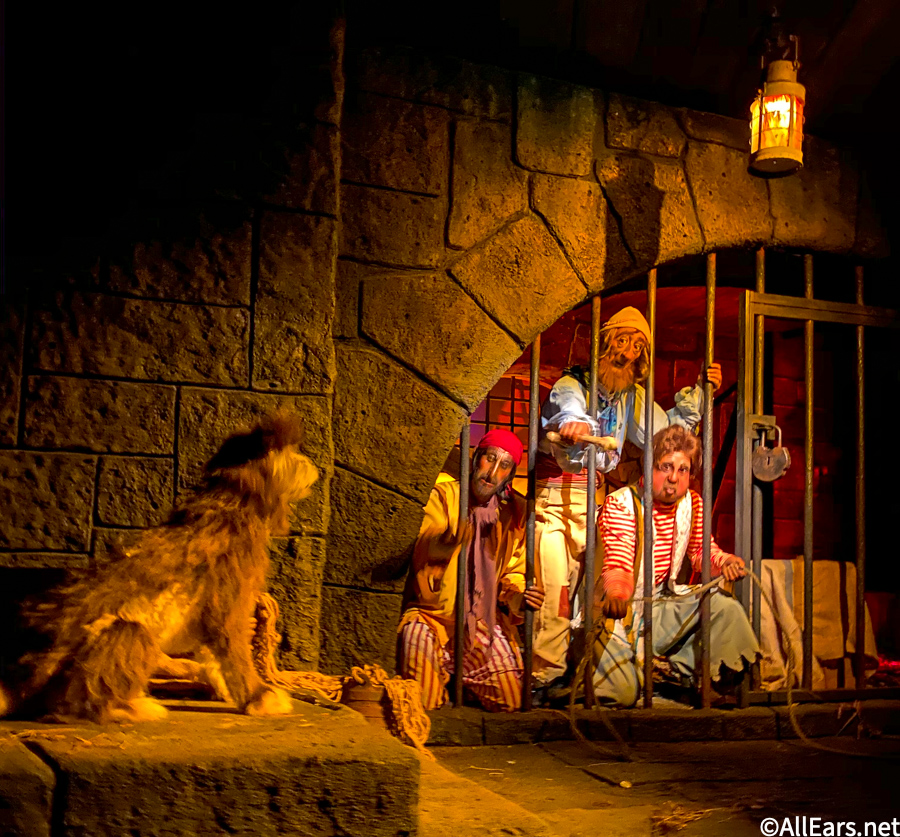 Perhaps most notably, Disneyland's Pirates also has two drops instead of Disney World's single drop. The drops are meant to transport guests to the past, and two drops serves as a more dramatic transportation.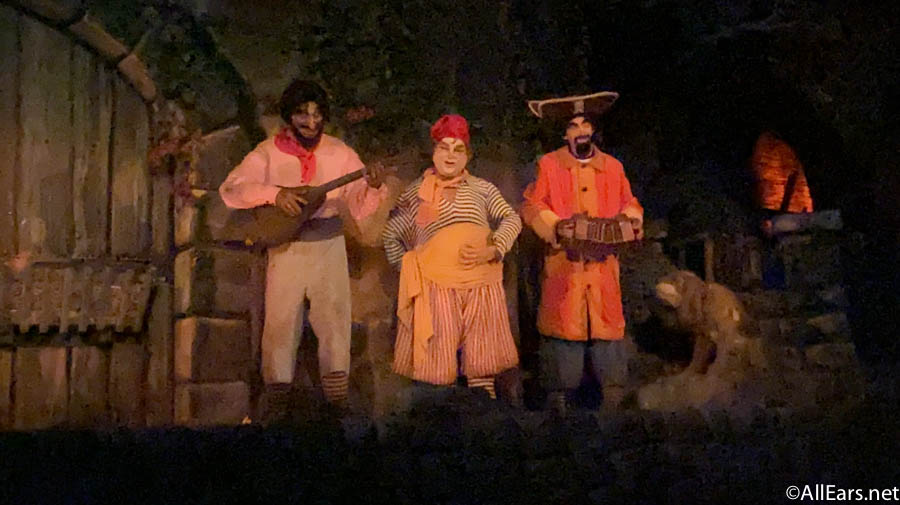 At the end of the ride in Disneyland, guests sail up a final hill in a nod to their return to the "real world." Overall, Disneyland's Pirates of the Caribbean is a far better ride experience.
"it's a small world"
"it's a small world" is another ride located in both Disney World and Disneyland with significant enough differences to give Disneyland the edge in its favor.
Ride Exterior
The exteriors of both rides are very different, and arguably one is clearly superior. Disneyland's exterior is entirely outdoors, whereas Disney World's was built indoors due to Florida weather.
While the outside of Disney World's Small World is cute, Disneyland's is beautiful. It's also an excellent photo background!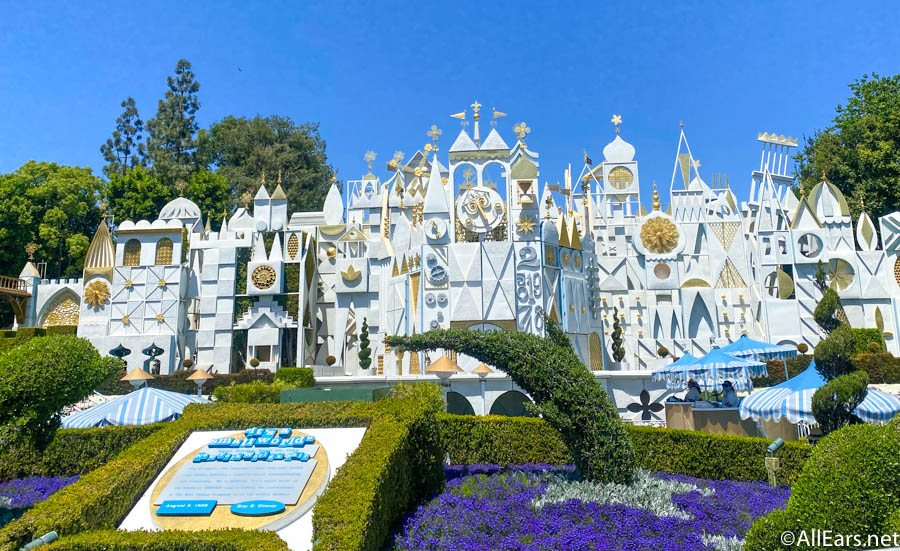 Disneyland's exterior is completed by adorable topiary animal decorations, and  perhaps because Disney World's overlay had to be moved indoors, it lacks the magic of Disneyland's. We need to note that Walt Disney World's interior is in the midst of a transformation, with the facades being painted bright, contrasting colors. This is looking good so far, so perhaps Florida's ride will gain a little more love soon! 
Disneyland's ride begins outdoors, allowing guests to fully take in all the details of the exterior as they begin their cruise.
Holidays
Because Disneyland's Small World exterior is so iconic, it is extensively decorated for the holidays. During the holidays, guests are able gather at dusk to count down to the lighting of the decorations.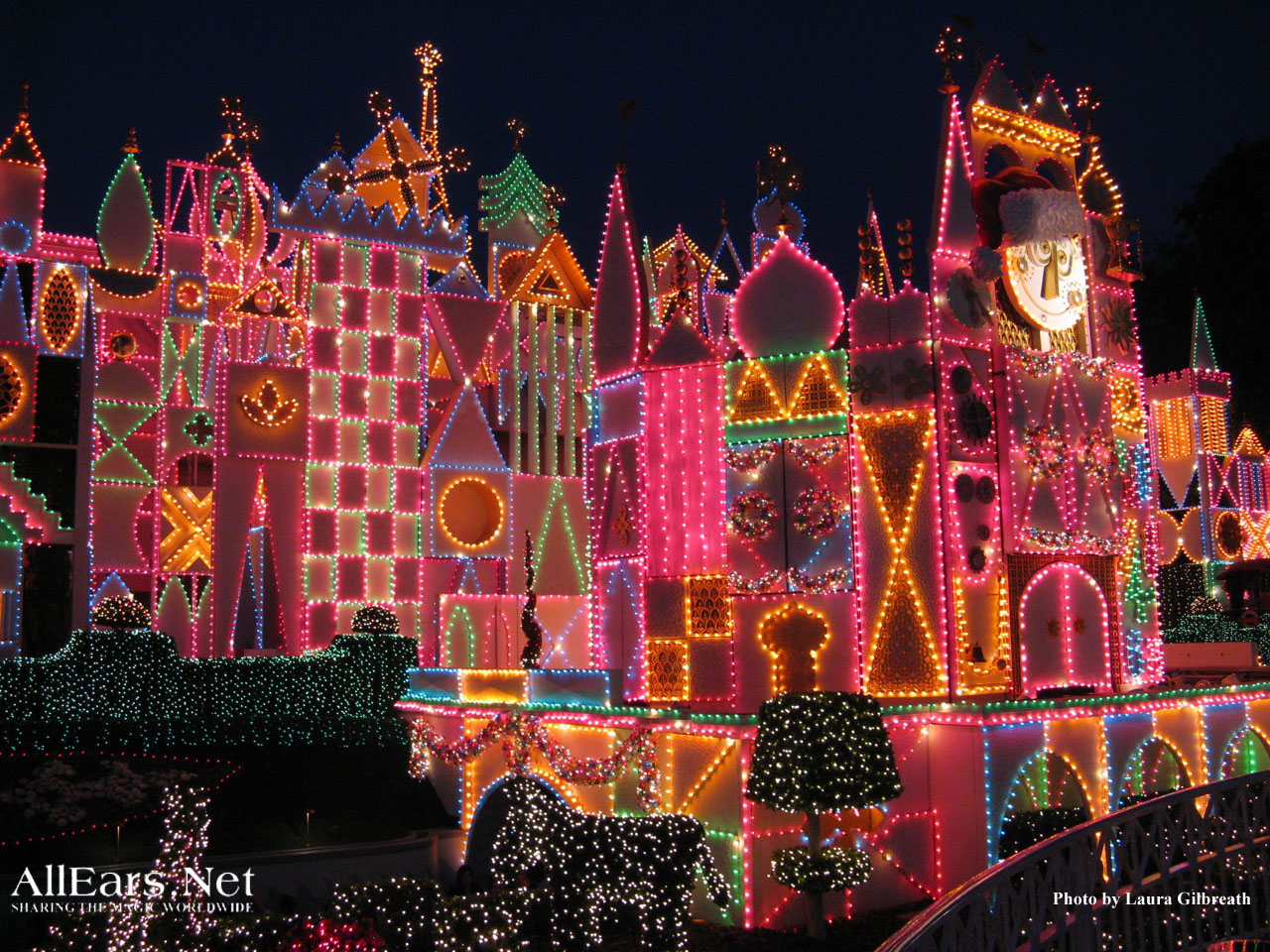 The interior of the ride is also decorated for Christmas and transformed into a holiday wonderland around the world.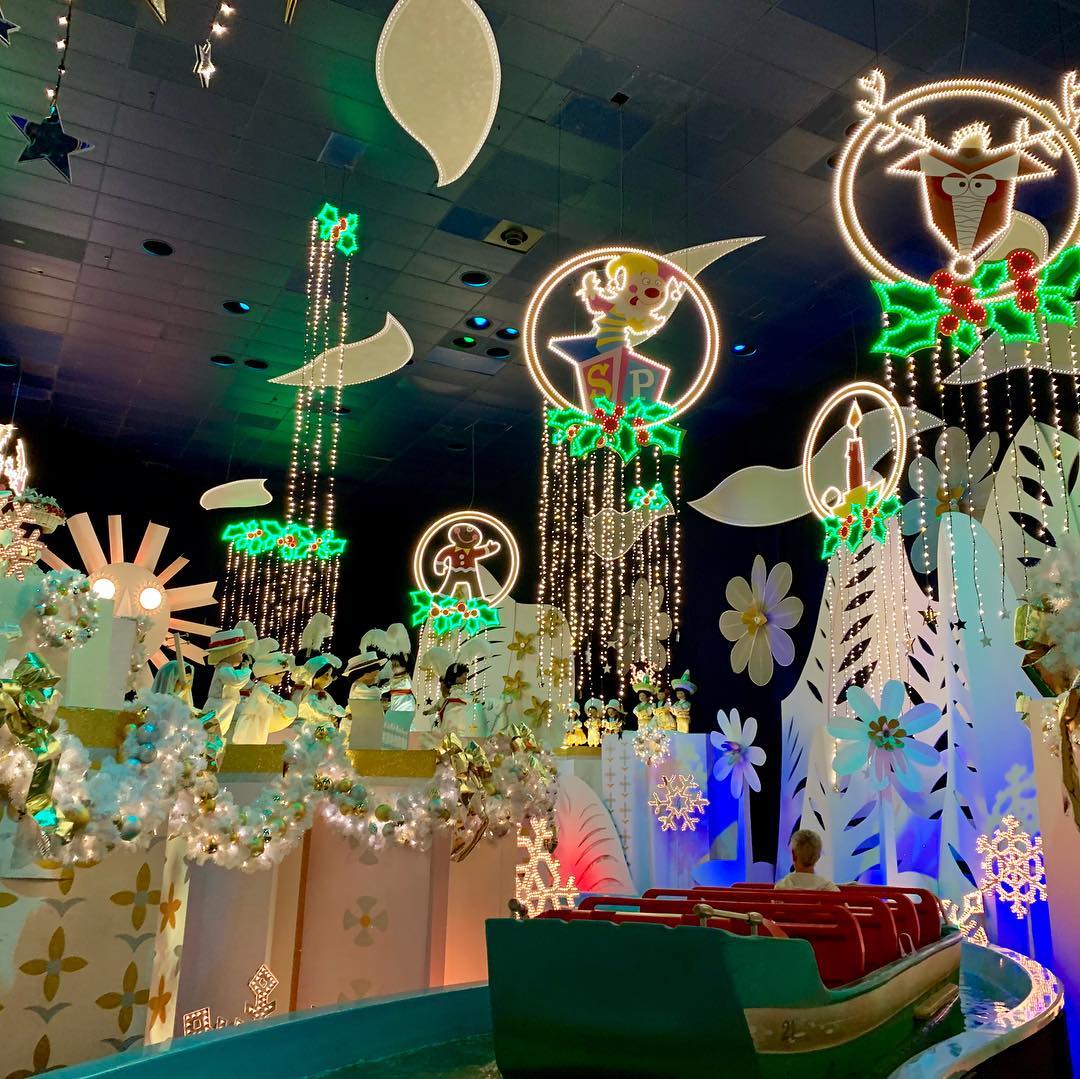 And it's not just decorations that give Disneyland's Small World the advantage — it also has some unique details that Disney World's Small World lacks.
Ride Features
In addition to all the Small World characters from countries around the world, you can find twenty-nine Disney film characters within the ride! If you look around, you may be able to spot Cinderella and Jacques, Lilo and Stitch, Ariel, Tinker Bell and Peter Pan, and more!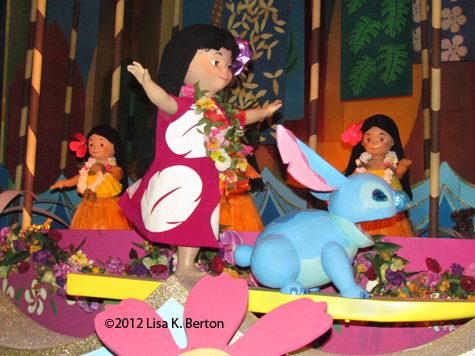 And if you listen carefully, you can hear classic Disney movie theme music mixed with the "it's a small world" song all throughout the ride, including "A Whole New World" from Aladdin.
From the exterior to the details inside, Disneyland's "it's a small world" has a bit more of a magical quality than Disney World's.
Haunted Mansion
This is a more difficult comparison, as Haunted Mansion has a lot of the same features in both parks, but the exteriors are themed very differently, and the beginning of the rides set them apart, as well as one very special character.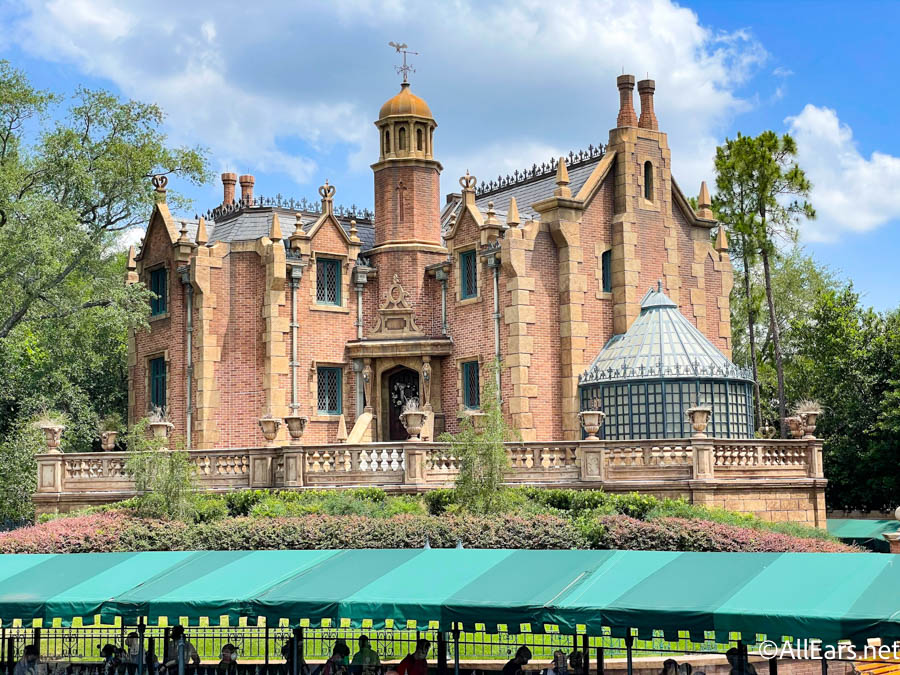 Disneyland's Haunted Mansion is modeled after an antebellum-era New Orleans mansion, whereas Disney World's is designed as a Gothic-inspired estate.
Ride Pre-Show
In Disneyland, the stretching room is an actual elevator, and it's not your imagination that the room is stretching. Disney World simulates the feeling of an elevator, but only in Disneyland do you actually descent to experience 999 happy haunts.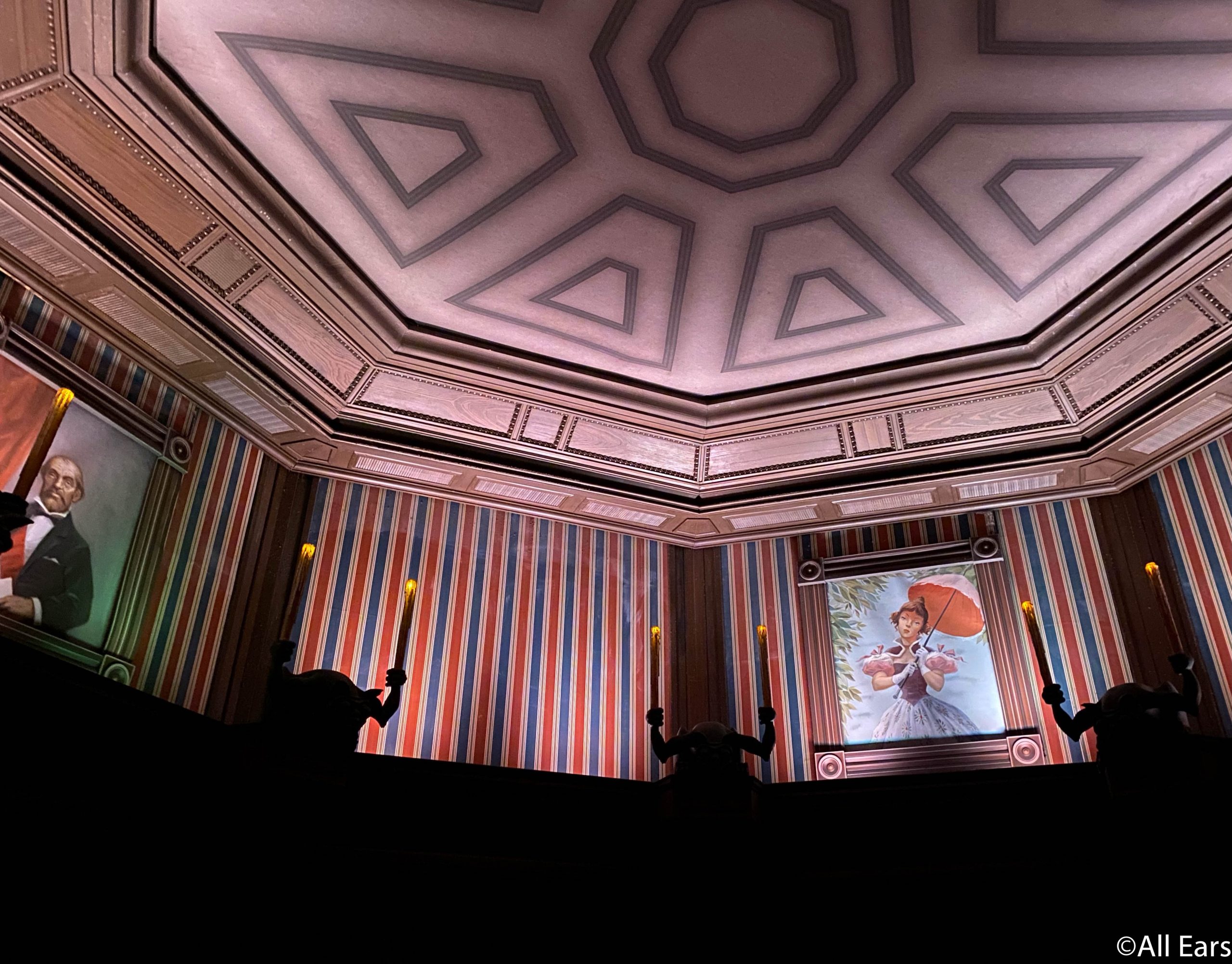 It might not be totally noticeable unless you pay super close attention, but if you want the experience of being in an actual elevator, Disneyland gets the points here.
Ride Introduction
At Disneyland's Haunted Mansion, after the stretching portrait room, guests file into the portrait hall, where the ride queue continues until they can enter the doom buggies.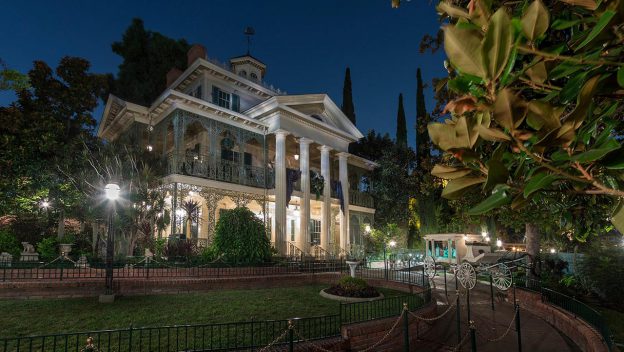 Guests are able to slowly take in (depending on the line) each portrait as lightning brightens up the hall.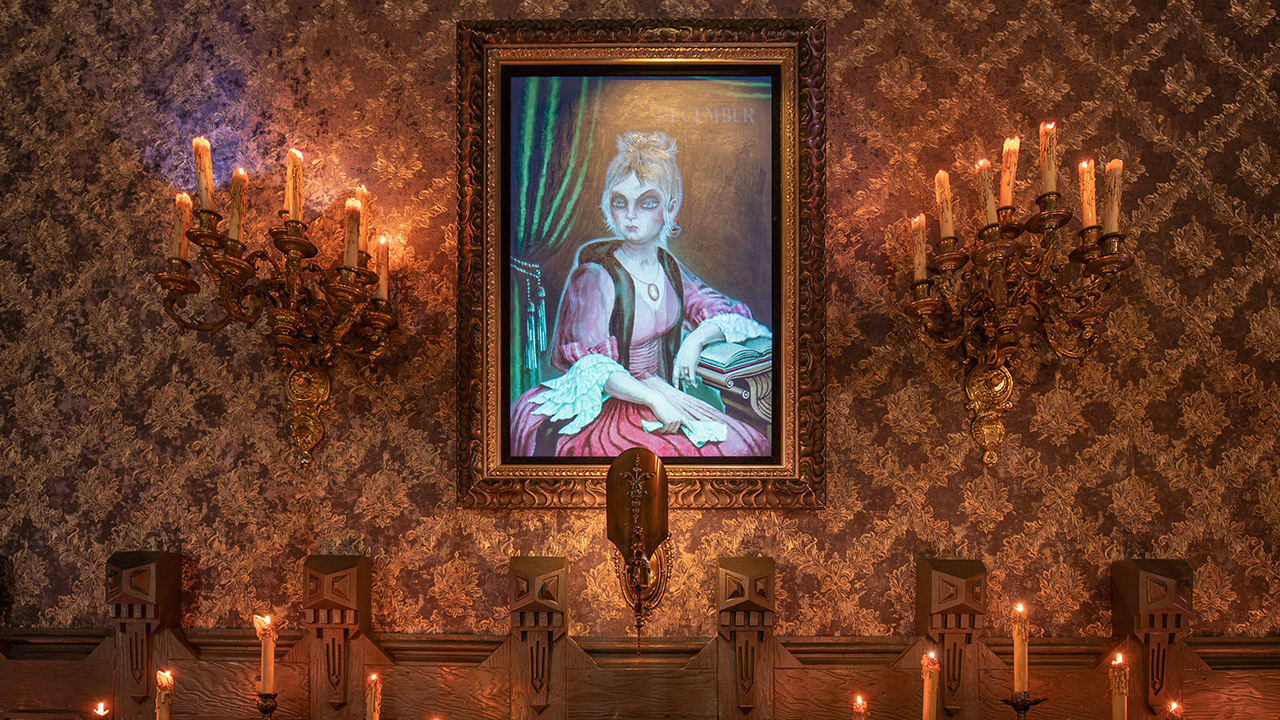 In Disney World, guests file straight into the queue to the doom buggies and the portrait hall is part of the ride. It could be argued either way, but if you like to take in the portraits in your own time, Disneyland is superior. Plus Disney World's line tends to get really crowded in the bottleneck in this area.
Haunted Mansion Holiday
Generally available from September to January, Disneyland gives Haunted Mansion an annual Nightmare Before Christmas overlay, which serves as a popular seasonal update to the ride.
The Haunted Mansion is transformed to the world from Nightmare Before Christmas and the details are incredible. This alone places Disneyland's Haunted Mansion as the winner of the rides.
Special Character
Hatbox Ghost was a character that was a part of Disneyland's original Haunted Mansion debut but was removed soon after due to technical difficulties. He did not return to the ride until 2015.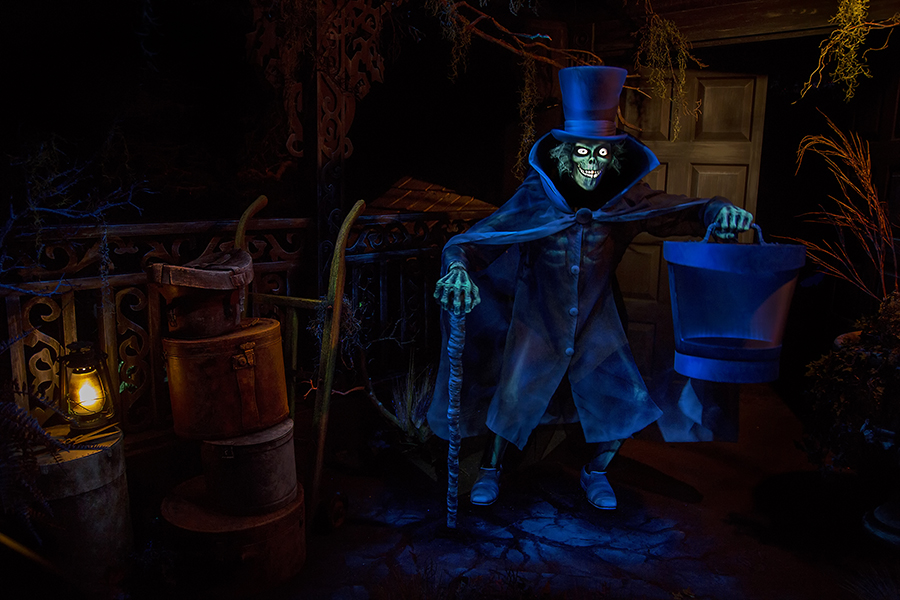 His scene is especially spooky as his head mysteriously disappears from his neck and poofs into his hat box. The return of this iconic character adds a special bit of eerie befitting of Haunted Mansion and properly sets Disneyland's Haunted Mansion apart from Disney World's.
Indiana Jones Adventure vs DINOSAUR
Though they are not identical, the Indiana Jones Adventure ride in Disneyland is very similar to the Dinosaur ride in Disney's Animal Kingdom and as a result, they are frequently compared.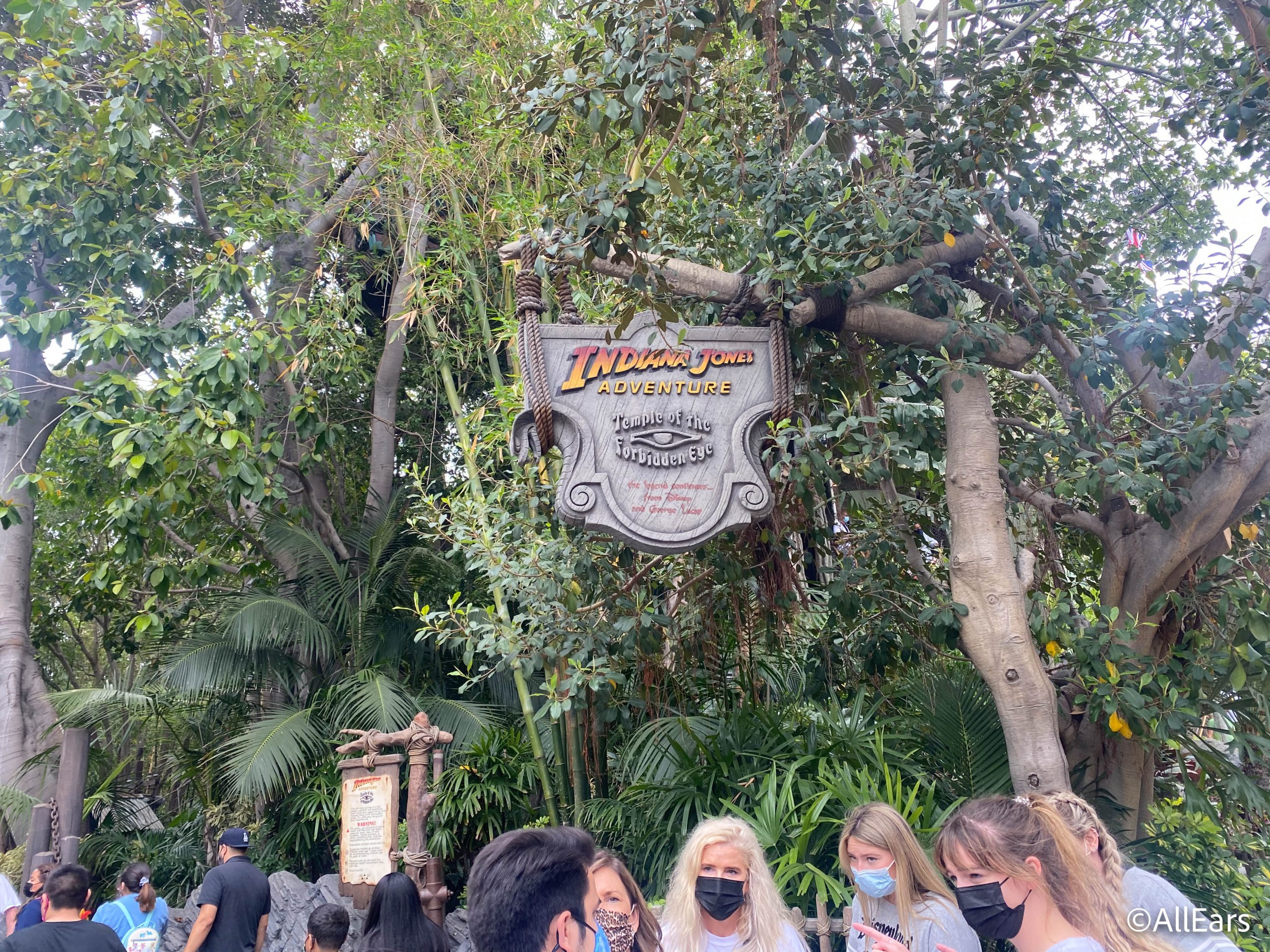 Indiana Jones can be found in Adventureland in Disneyland, and Dinosaur is found in DinoLand USA in Animal Kingdom.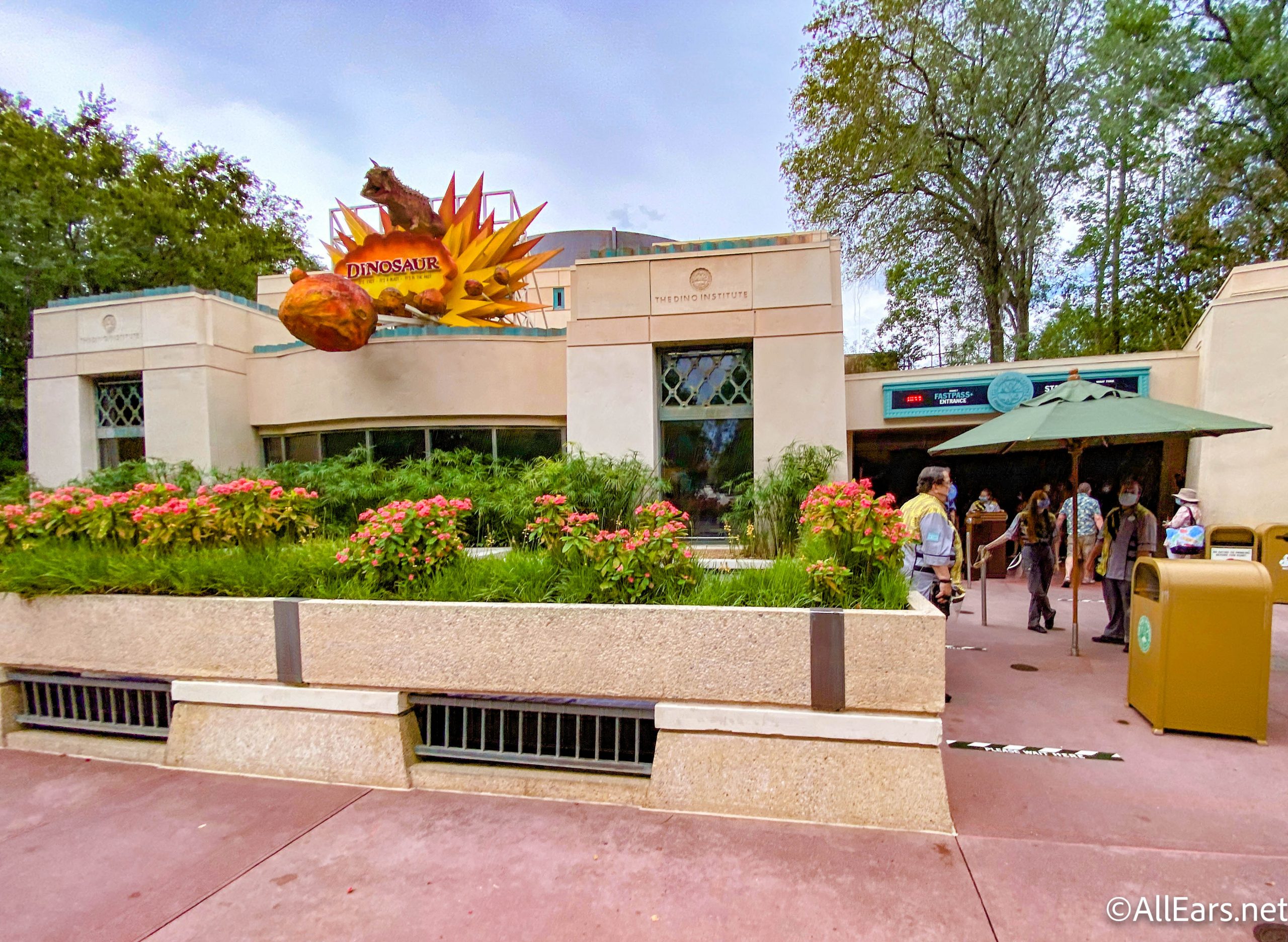 DINOSAUR
Both rides use the same track system and vehicles on a fast, bumpy ride that isn't quite a roller coaster but qualifies as a thrill ride.
Ride Theme
While the Indiana Jones Adventure is based on the Indiana Jones film series, Dinosaur is based on the 2000 CGI film Dinosaur. The Dinosaur storyline sends guests back in time to the Cretaceous period to save an Iguanadon, whereas the Indiana Jones storyline sends you on a dangerous adventure.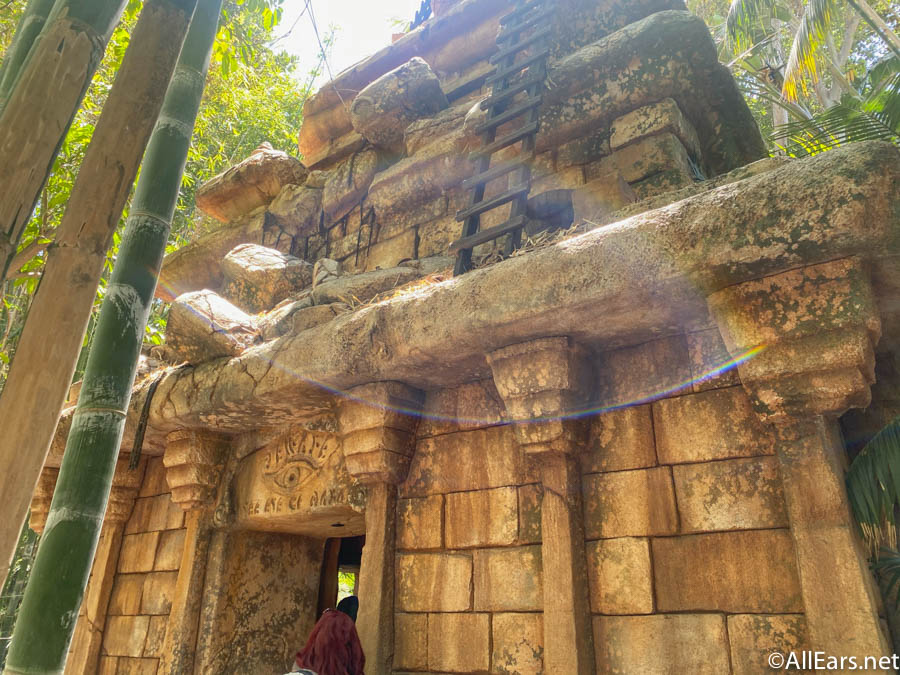 When it comes to storylines, Indiana Jones' story and setting is far more exciting than Dinosaur's.
Queue
The Indiana Jones ride queue is known for being incredibly detailed and immersive, taking guests through temples and passageways that resemble scenes from the Indiana Jones film series.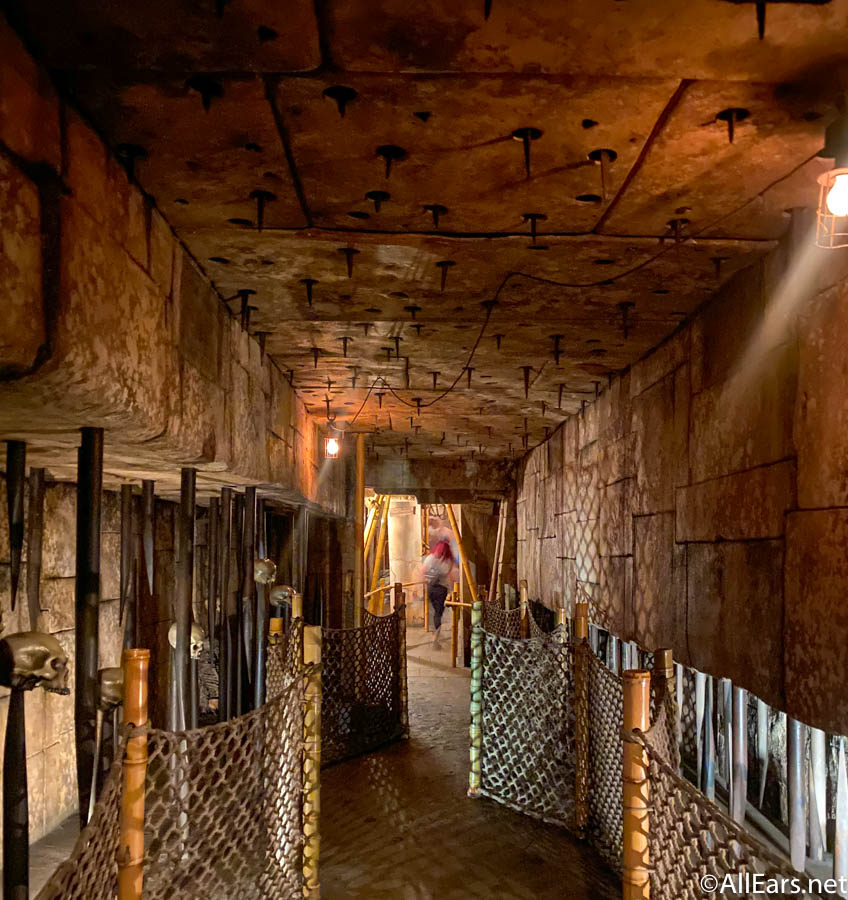 It's difficult to feel bored in this line, even when the wait is REALLY long. The queue sets the perfect mood for the ride.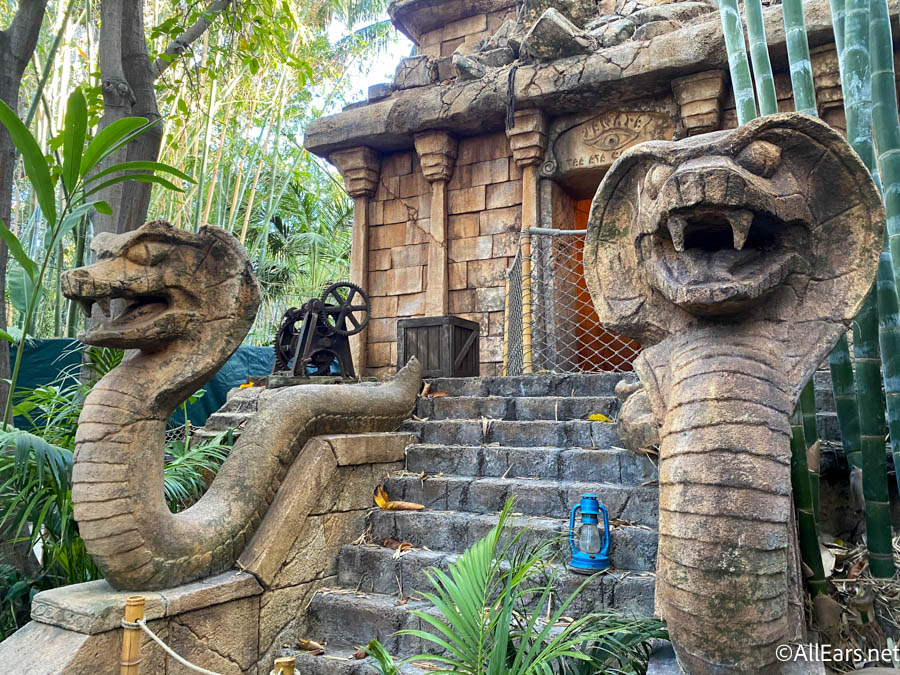 Dinosaur's queue takes you through the Dino Institute and, while a great queue with actual dinosaur fossils, it can't beat Indiana Jones.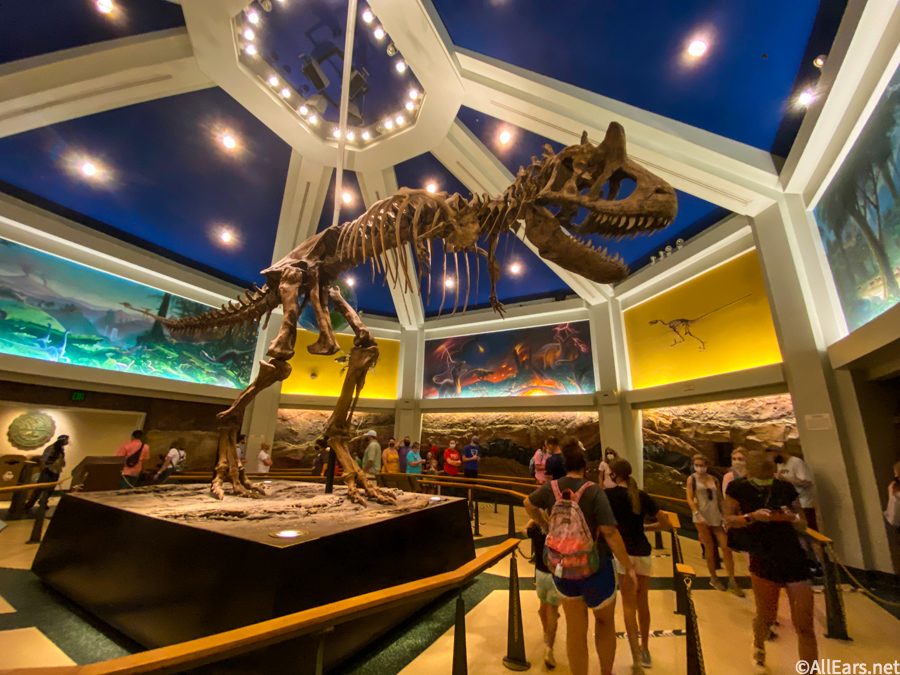 From the ride theming to the queues, Indiana Jones Adventure is the clear winner here.
Guardians of the Galaxy vs Tower of Terror 
This might be a very controversial thought, but it can also be argued that Guardians of the Galaxy — Mission: Breakout! is superior to The Twilight Zone Tower of Terror. Let's discuss!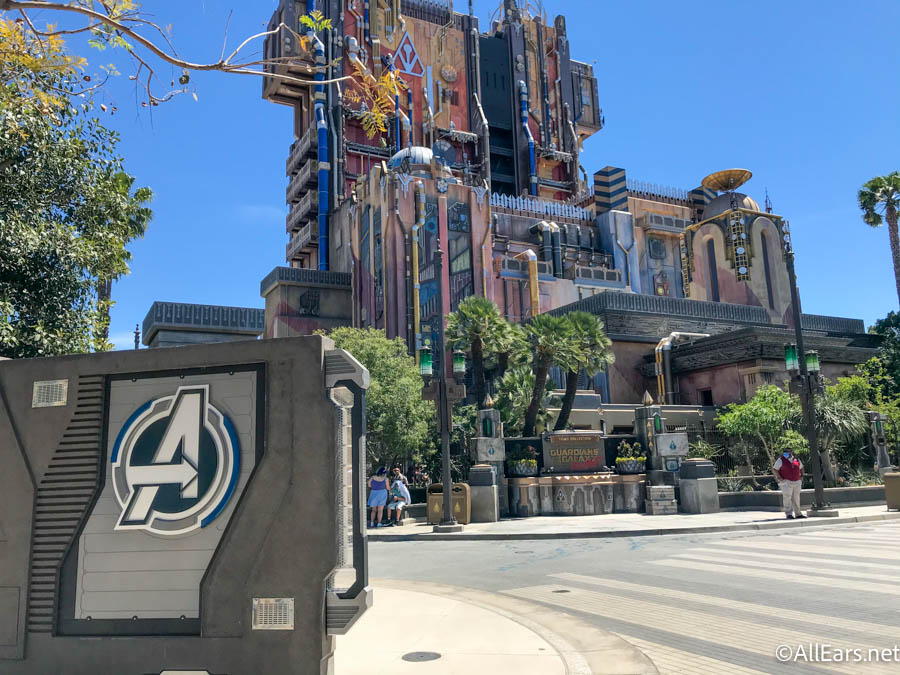 In 2017, Tower of Terror in Disney's California Adventure was converted to the now Marvel-themed Guardians of the Galaxy — Mission: Breakout! In Disney's Hollywood Studios, Tower of Terror remains with The Twilight Zone theming.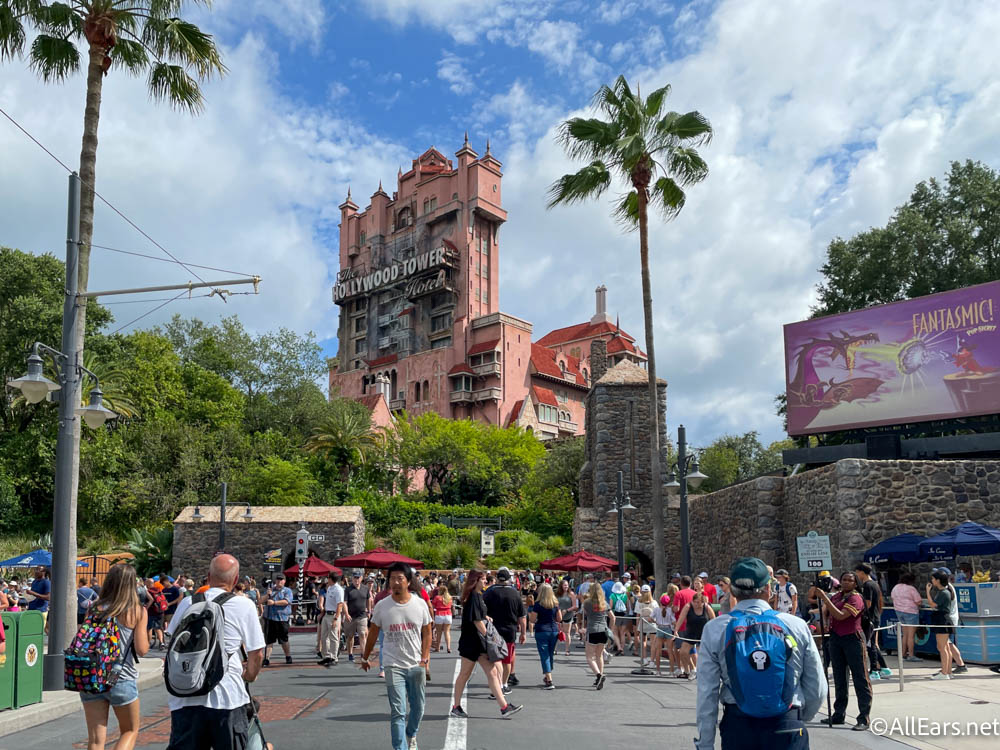 While Tower of Terror was (and is!) beloved, Guardians offers a very different drop ride experience.
Ride Themes
The themes for both rides could not be more different, and Marvel fans may find themselves drawn toward Guardians over Tower of Terror. Guardians features characters from the films as you "help" the Guardians complete their mission. 
Tower of Terror is based on The Twilight Zone television series and, while loved, Marvel fans may prefer the more modern setting of the new film series.
Ride Mechanics
Although both Tower of Terror and Guardians are drop tower rides, the experiences are different. After a remodel in 2004, Tower of Terror  added four new randomized drop sequences in contrast with the previous three-drop experience.
Guardians has six different drop sequences that are synced with specific songs. The drops for Guardians feel a bit more bouncy than Tower of Terror's drop sequences.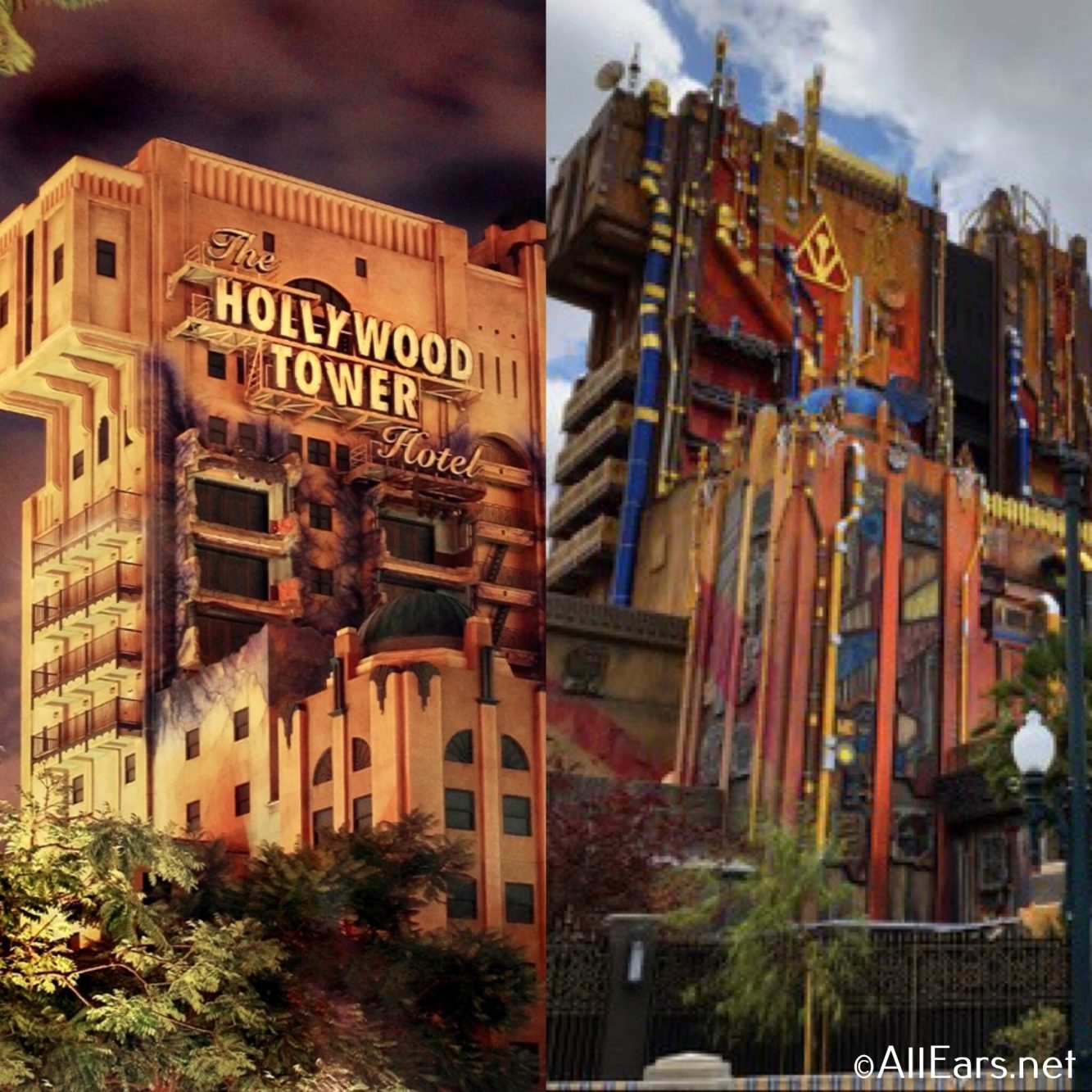 Depending on your theme and ride preferences, Guardians offers more potential ride possibilities and a newer drop experience, which places it just a bit above Tower of Terror.
There are plenty more Disneyland versus Disney World rides to discuss, but these are the ones that stand out! What are your thoughts on these rides? Stay tuned to AllEars for your Disney World and Disneyland news and updates!
Do you agree that Disneyland does these rides better? Let us know in the comments!
Join the AllEars.net Newsletter to stay on top of ALL the breaking Disney News! You'll also get access to AllEars tips, reviews, trivia, and MORE! Click here to Subscribe!