Coming to both theaters and Disney+ Premier Access this July 9th is  Marvel Studios' long-awaited look at Natasha Romanoff's backstory, Black Widow.
Black Widow shows us a Natasha Romanoff directly after the events of Captain America: Civil War.  On the run from the US after breaking the Sokovia Accords and betraying Secretary Ross, Natasha prepares to spend some time hunkered down off the grid in a trailer in Norway (a kingdom of isolation, where it looks like she's the queen.)  This plan goes by the wayside when she is drawn back to Russia, where she will meet up with people she had thought abandoned, and resolve a situation she thought she had decisively ended.
To talk about Black Widow's look into Natasha's past and the characters we meet there, cast members Scarlett Johansson 'Natasha Romanoff / Black Widow,' Florence Pugh 'Yelena Belova,' Rachel Weisz 'Melina,' and David Harbour 'Alexei Shostakov,' met up with filmmakers Cate Shortland / Director and Kevin Feige (Producer) on a virtual press conference.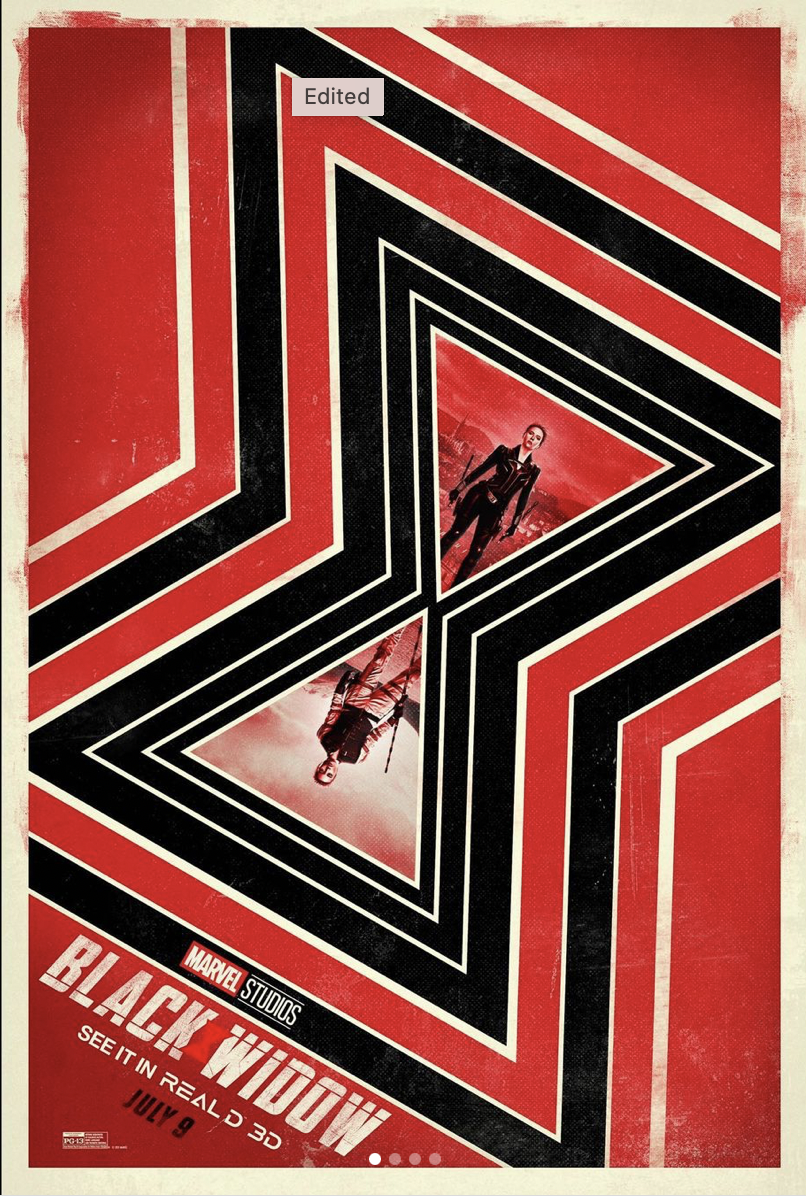 Press Conference highlights:
Shortland on creating the tone for Black Widow:  "From the beginning, when we spoke about the film, we knew that it had to speak to two things, which was Natasha as an individual and then what had happened to her and who she was at the beginning of the film, which was completely alone.  Then…I wanted it to be really fun and…like a fairground ride, so really exhilarating.  So it was always like putting her at the center of it, but making sure that we didn't let the trauma of her past drag it down, that rather that we came up to answer it.  And we often did that with humor."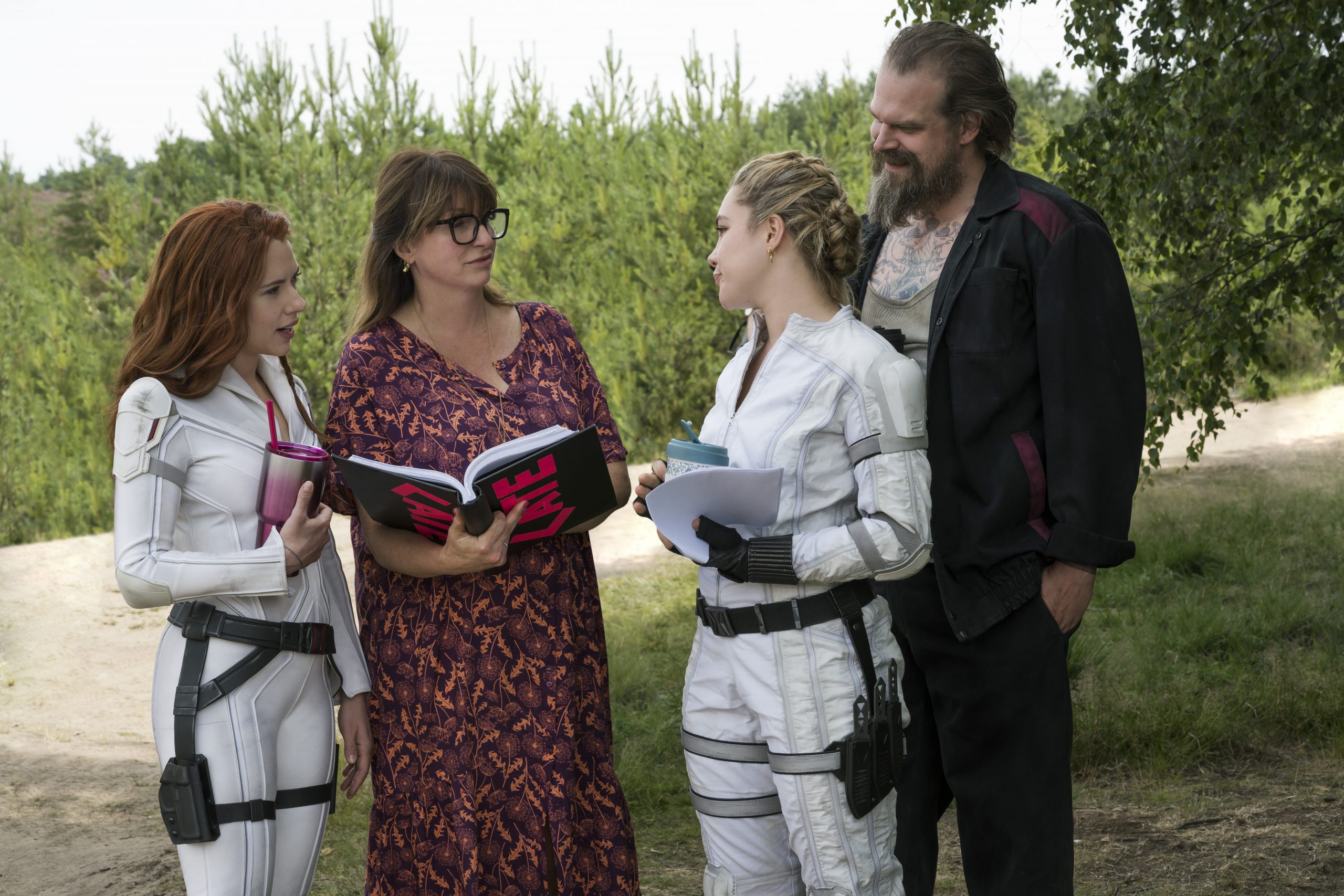 Johansson on revealing new aspects of Natasha: "I think Cate Shortland had mentioned that Natasha at the beginning of this film is really alone for the first time.  She's always been a part of something, either…being a victim of the Red Room, and then obviously joining SHIELD and then subsequently Avengers.  I mean, she's always been a part of something that was part of a greater whole.  And then suddenly she finds herself sort of floating in this weird in-between space and she's off her game.  She realizes that she's got all this possibility in front of her and it's really suffocating.
"And then she's blindsided by this person who comes from her past who is just on fire and is a liability and is dangerous, and is full of life, and isn't needy, but needs her, and you know, she's so thrown off her game in this.  It's great to see her like that.  We never get to see her like that."
Pugh on developing the new character of Yelena:  "…In the script, it was very obvious that they have this connection and they have this relationship, and ultimately…her skillset she is that wonderfully annoying young assistant that says all the right things in all the wrong times.  I think something that I really appreciated was that Cate was so welcoming of me to figure out how she thinks and how she moves and what she wears.  And I think for me that was such a fun part of figuring out this character because she really comes out of the Red Room and can live.  She can buy her own clothes, and she can buy a vest that has lots of pockets and she's really excited by it.  I think Cate really encouraged me to find…the oddities of her and kinda lean on that, so much so that in the end scene, you can see that she's flourishing; she's becoming her own being.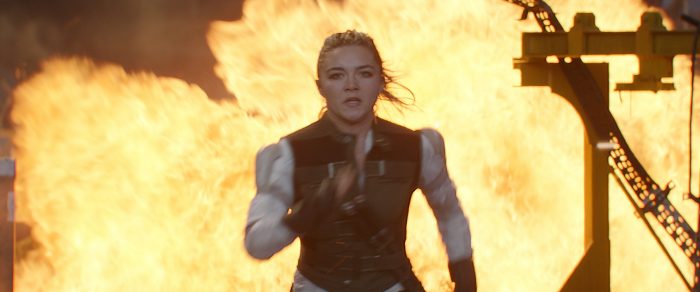 Harbour on finding the humor in Alexei:  "The funny thing about him is that it hatches from the same egg.  The humor of his character is because he is filled with grief and remorse about the choices that he's made like, emotionally, spiritually, nutritionally.  Right?  You know, the comedy itself comes out of the ego that is built to defend against the feelings of that remorse.  So in other words, he has to be bombastic because he can't stop and feel these things–the failures that he made.  He has to build around him a world of a confabulatory, psychotic reality where he is the hero.  And that's inherently silly.  I mean that's inherently funny."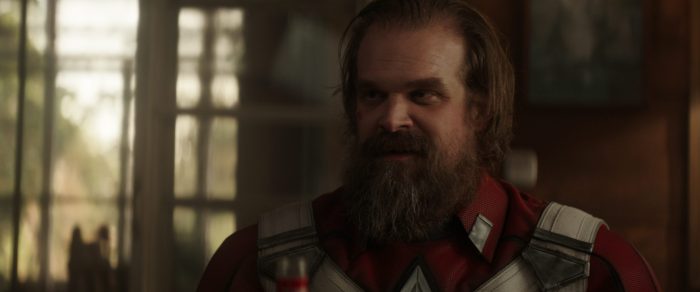 Feige on possibly revisiting other MCU characters:  "…The notion of exploring the past, present, and future of the MCU is certainly in the cards for all of our characters.  This particular story with this participate cast is very personal, very specific to Natasha."
In case you missed it, here's the new trailer for Black Widow:
Black Widow is in theaters and Disney+ with Premier Access on July 9.
Questions?  Comments?  Suggestions?  Drop us a line below.
Be sure to follow @allearsnet on Facebook, Instagram and Twitter!
Check out our YouTube Channel for reviews, news, information and more!
Click below to subscribe to the AllEars® newsletter so you don't miss any of the latest Disney news!