Pssst…you! YES, you! We're gathering all Marvel fans because we're heading to Avengers Campus EARLY for a sneak peek.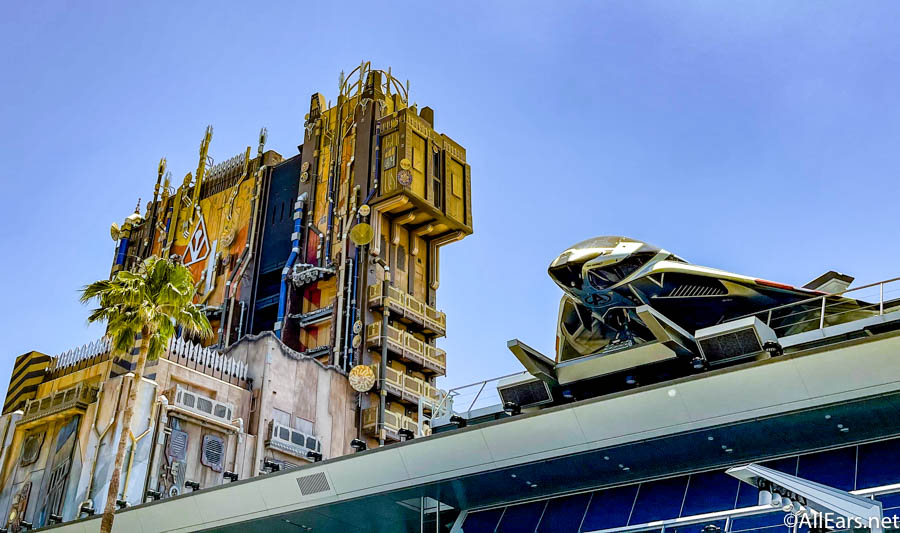 Along with all the other fun finds and experiences we've been having around Avengers Campus, we're diving into the nitty gritty. So, that means we're giving you a tour of all the hidden Easter eggs you can find throughout the NEW Marvel themed land!
PYM Kitchen
We've already given you plenty of sneak peeks inside PYM Kitchen with its super-sized food and drinks. And, while you're attempting to finish the biggest lunch your eyes have ever seen, you can also admire the attention to detail around the restaurant. Specifically, the giant ketchup and mustard bottles stationed near the condiment area are references to Disney California Adventure's previous Bountiful Valley Farm area with the 2001 date the park opened on the sides.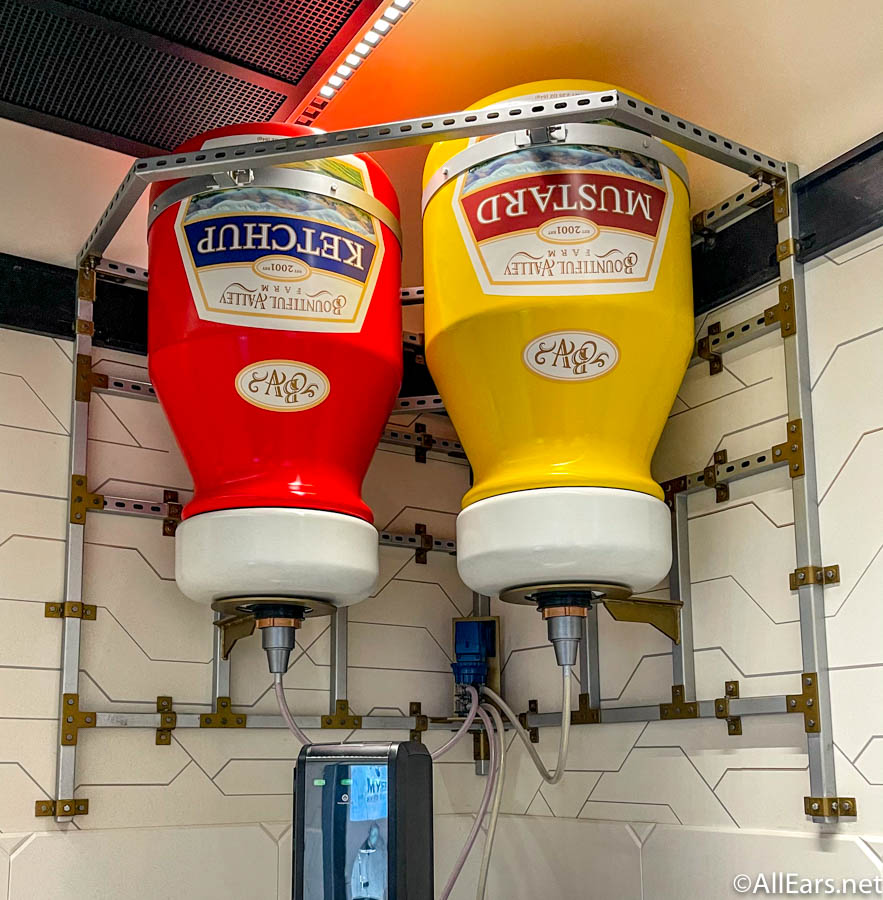 Along with the condiments, there are also giant soda cans on the ceiling with hoses that lead to the Freestyle Coke machines. These hoses are tied together with little bag clips that have hidden meanings! On the right side of the restaurant, the clips have 06APR (Paul Rudd's or Ant Man's birthday), while the left side has 03AUG (Evangeline Lilly's or Hope Pym's birthday).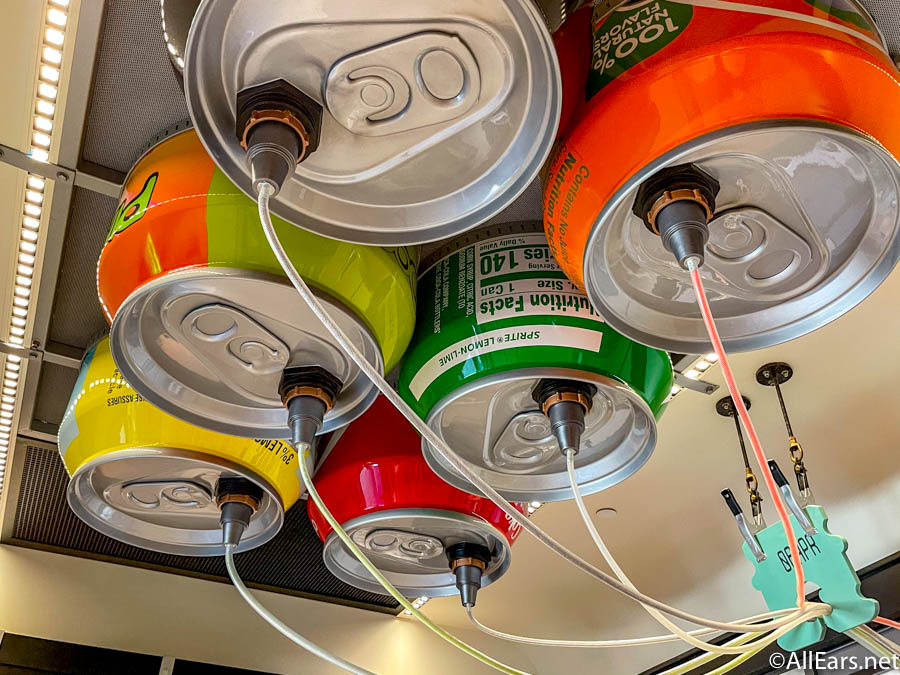 WEB Slingers
As guests walk through the pre-show area for the Spider-Man themed attraction, there are SO many fun Easter Eggs that we're sure Peter Parker himself probably had a hand in! Guests can keep an eye out for cans of WD-40 that instead say WDI-1401 in reference to the Walt Disney Imagineering team who brought the attraction to life.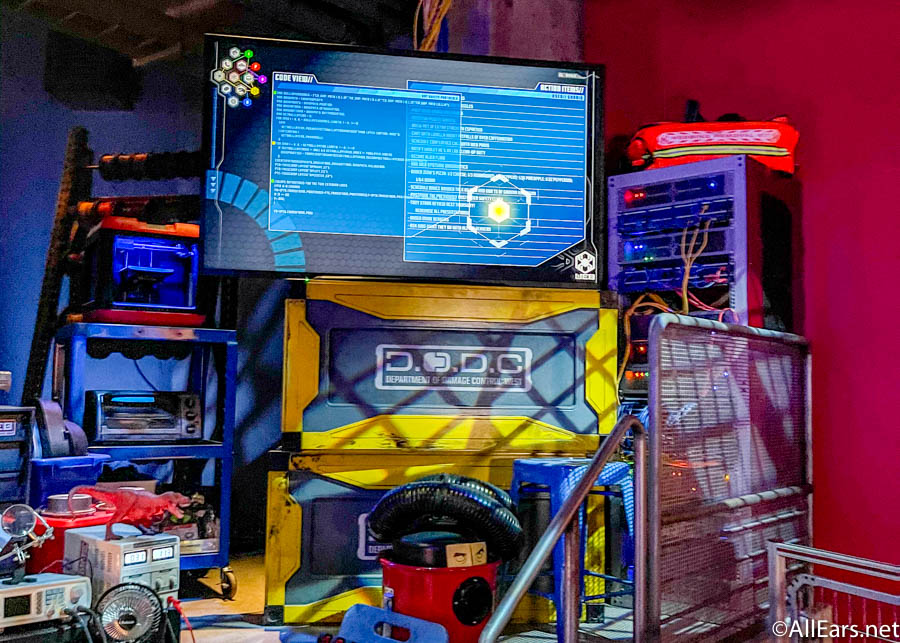 On the white board, you can spot details about Vibranium and real equations that would create webs. There's also a number for Lucky Dog Pizza that WORKS (although it does state when you call that the number has been disconnected). In case you haven't heard of Lucky the Dog, the reference is towards a pup featured in the Hawkeye comics.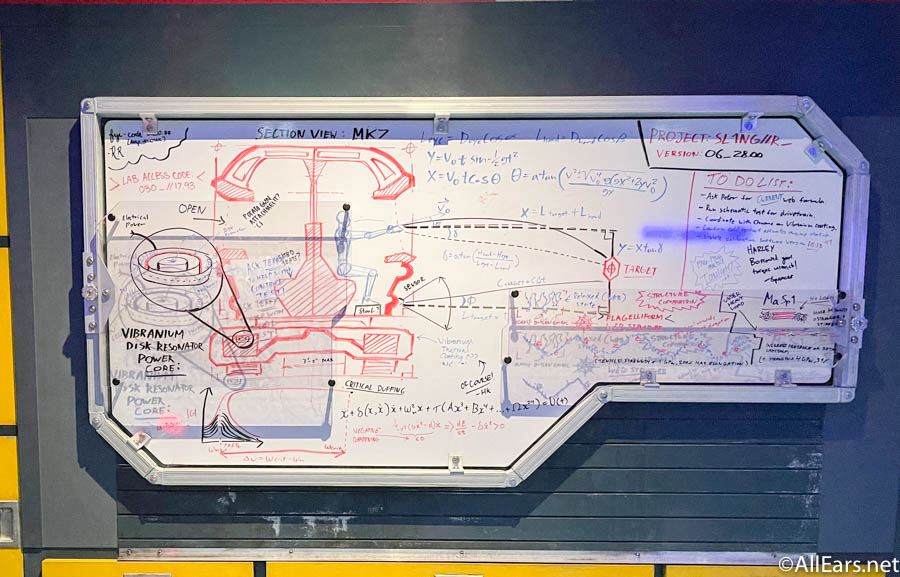 Speaking of obscure Marvel characters, the board that lists Peter's teammates in building the Slingers and Spider-Bots has quite a few lesser known individuals from the comics!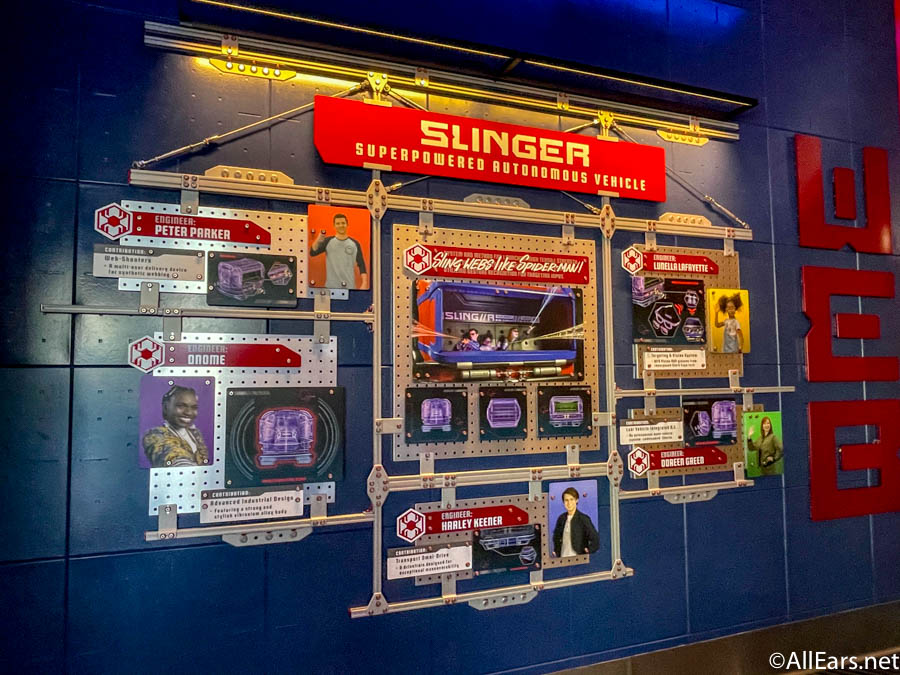 Throughout the queue, you can also find nods to other Marvel heroes with bumper stickers and other decorations. Plus, there's even a little WALL-E keychain in the glass enclosed billboard and a Luxo lamp nearby! Disney also made a hint towards Peter's love for "old" movies with a T-Rex that looks a LOT like the one from Jurassic Park.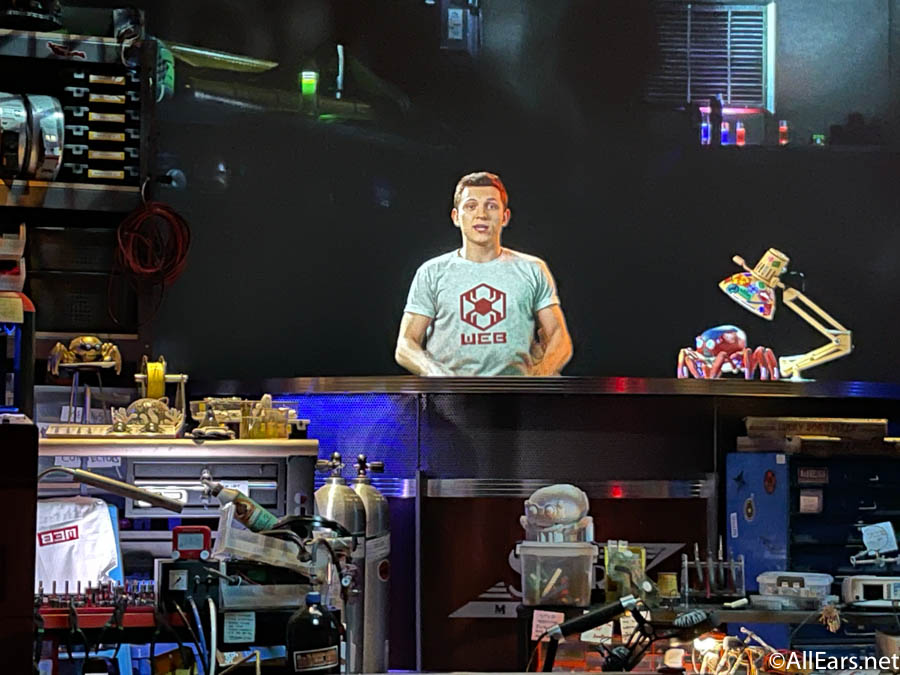 Outside of the attraction, you can find three trees near WEB Slingers, and you'll notice that the middle one is bigger than the others. Each side of the tree has pipes that have a green goo coming from them with the "Caution: Gamma Radiation" label. So, basically, we've got a Hulk Tree in Avengers Campus!
WEB Suppliers
Over in WEB Suppliers, you can find more Spider-Man items, as well as a few hidden details! While the inventors at WEB have helped build the store, the actual Imagineers even placed a few extra Easter eggs on the shelves too. You might notice a jar of acorns, which an Imagineer placed there as she owns squirrels and takes care of them.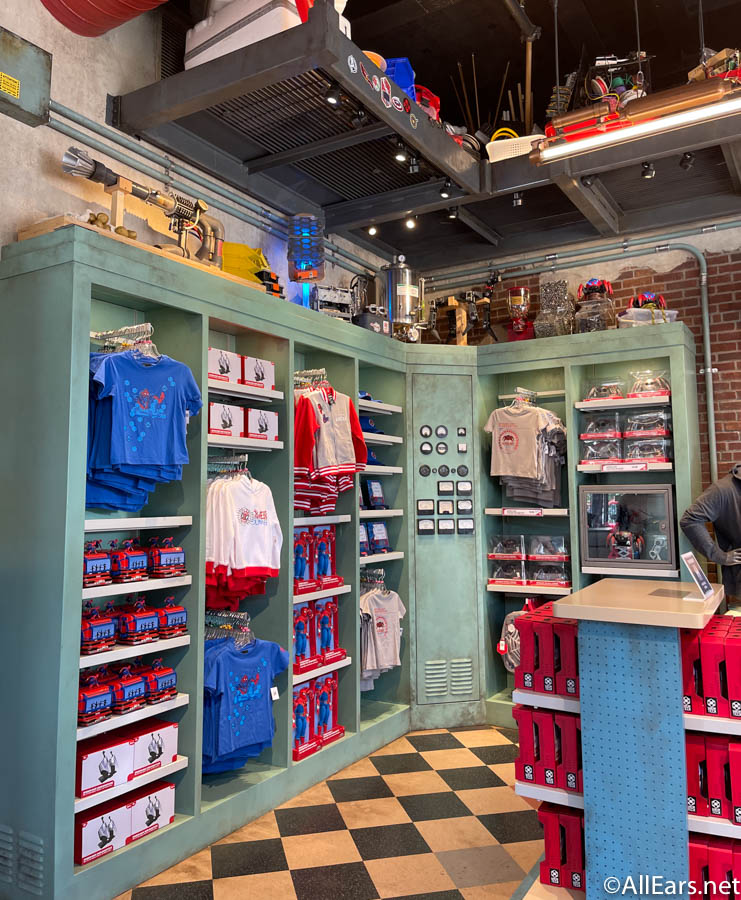 Open Campus
You can continue to spot a few references to important Marvel characters that are not visiting Avengers Campus in person. Some of these include parking signs with P. Carter (Peggy Carter), E. Jarvis (Edwin Jarvis, who became the voice for J.A.R.V.I.S. and then Vision), and H. Stark (Howard Stark).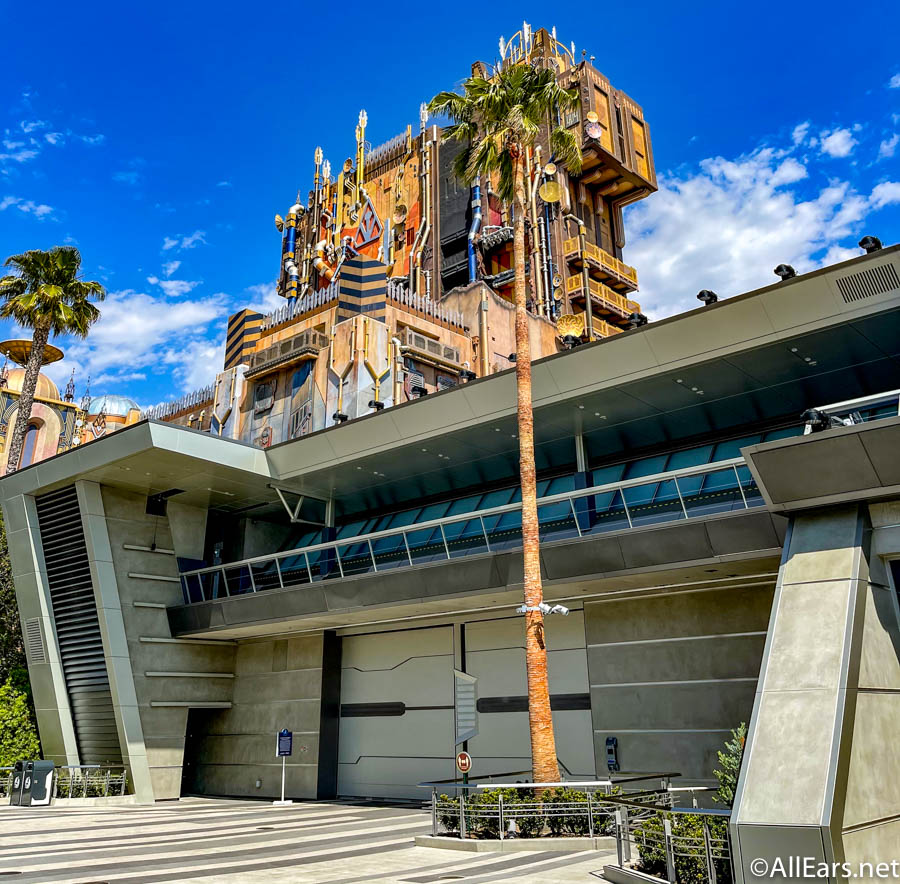 You might find a stack of seemingly nonchalant boxes of space goodies in Avengers Campus, but there's a clue to Marvel's next big show hidden just inside of the Collector's collectibles near Terran Treats!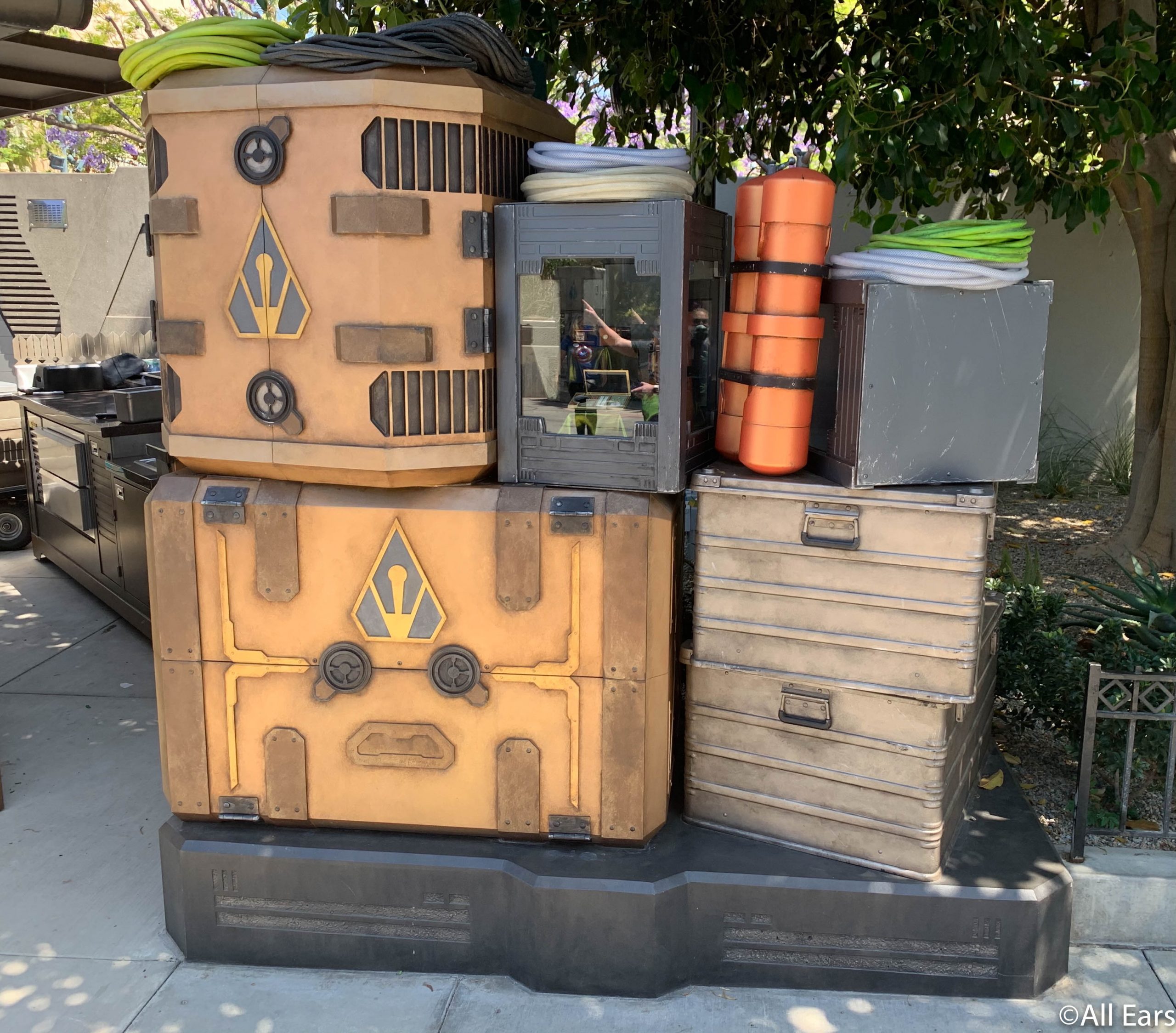 If you peek inside the clear case, you'll notice a device that has a bunch of numbers and coordinate abilities…along with a very familiar smiley face!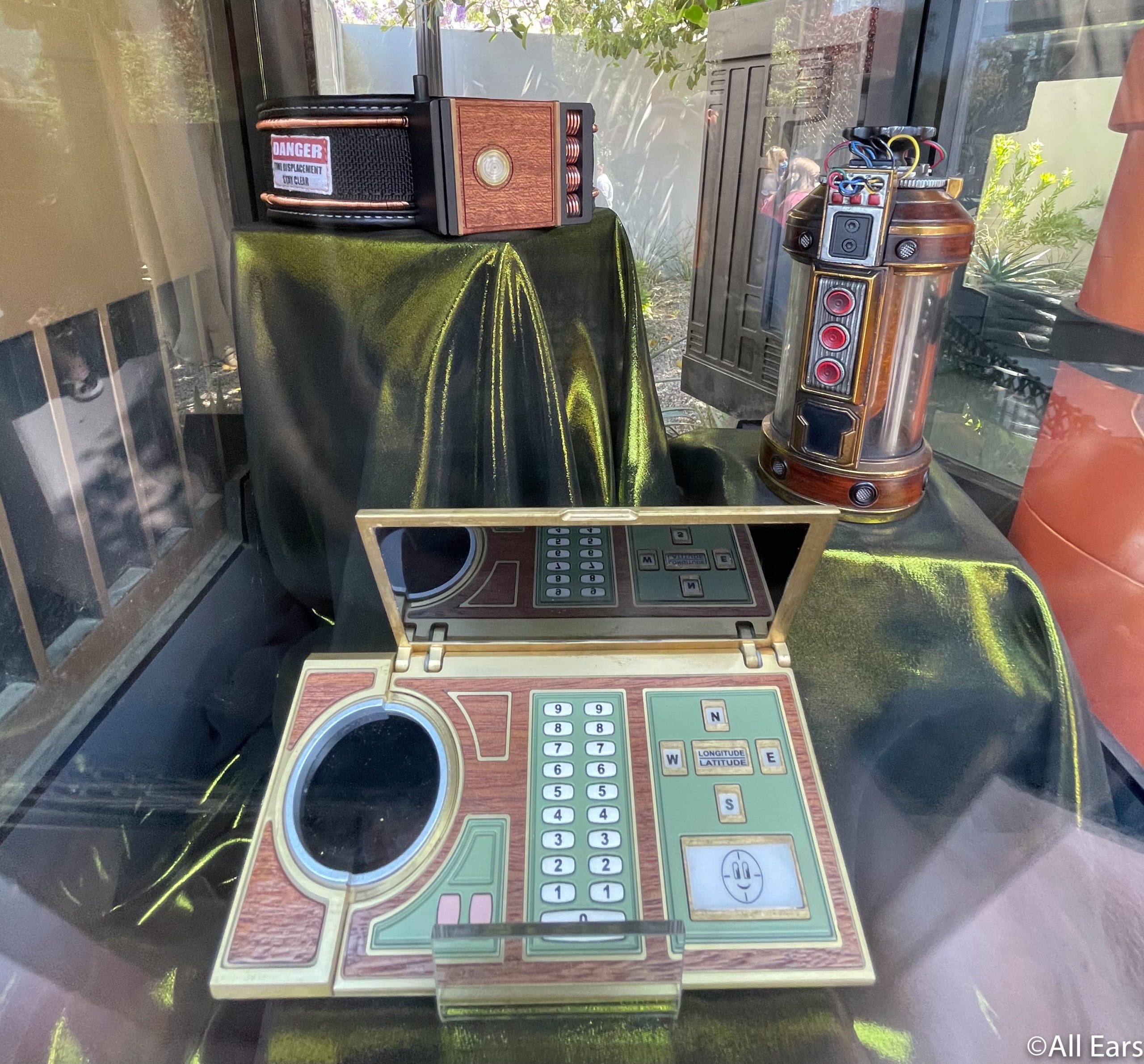 That's right, the case is filled with props from Loki, which is arriving soon on Disney+! You can spot the Miss Minutes mascot from the Time Variance Authority (TVA) located below the coordinates buttons!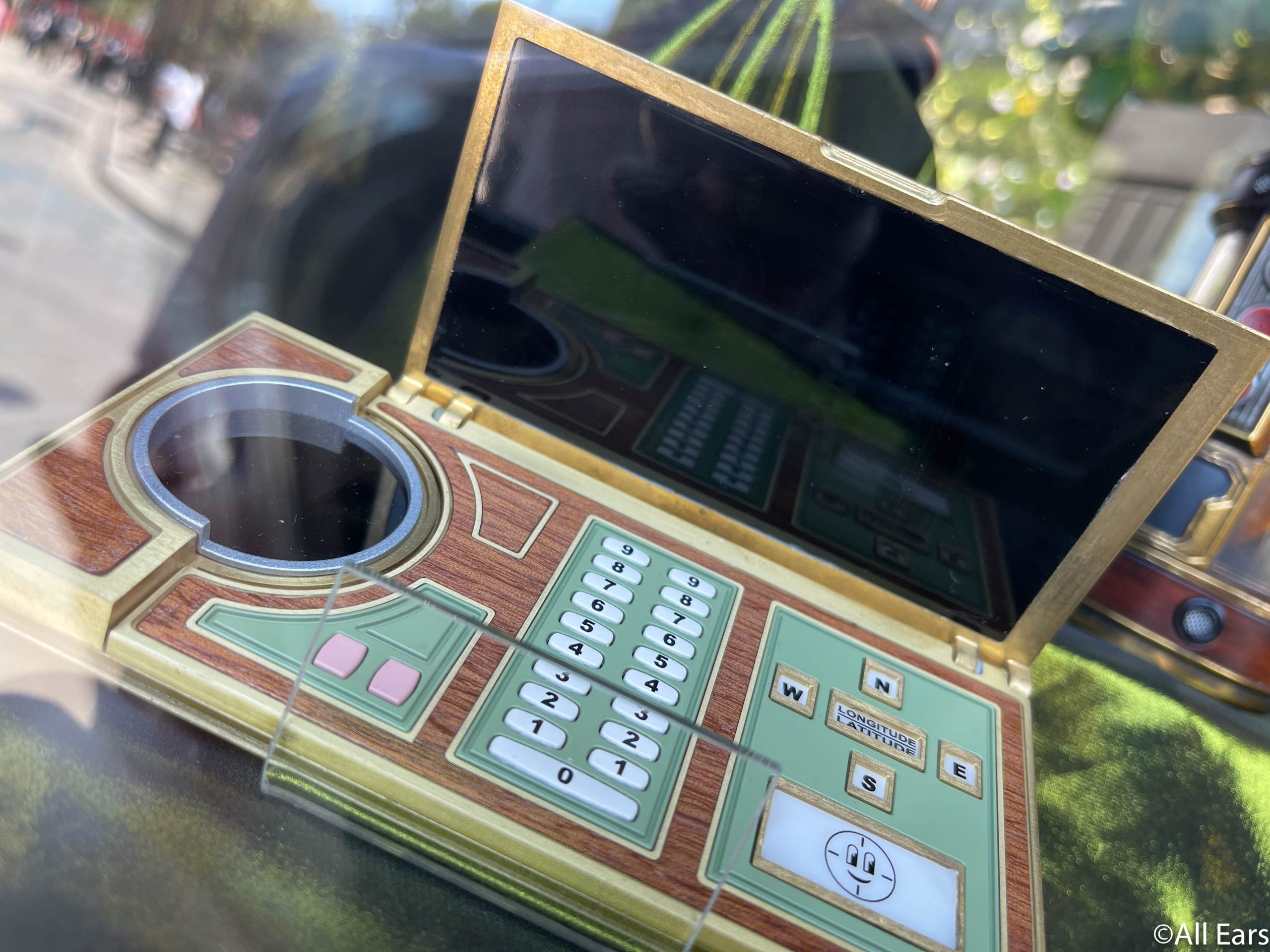 We'll continue to keep you updated as we spot MORE Easter eggs for you to look out for while you're in Avengers Campus!
Will you be visiting Avengers Campus when it opens? Let us know in the comments below!
Join the AllEars.net Newsletter to stay on top of ALL the breaking Disney News! You'll also get access to AllEars tips, reviews, trivia, and MORE! Click here to Subscribe!

Disclosure: We were invited by Disneyland to attend a media preview of Avengers Campus. This did not affect our reporting of the event — our opinions are our own.