DISCLOSURE: This post may contain affiliate links, meaning when you click the links and make a purchase, we receive a commission.
We've been anticipating so many of the projects in the works in Disney World. The Star Wars: Galactic Starcruiser will be like no other experience as the immersive hotel transports guests into a galaxy far, far away.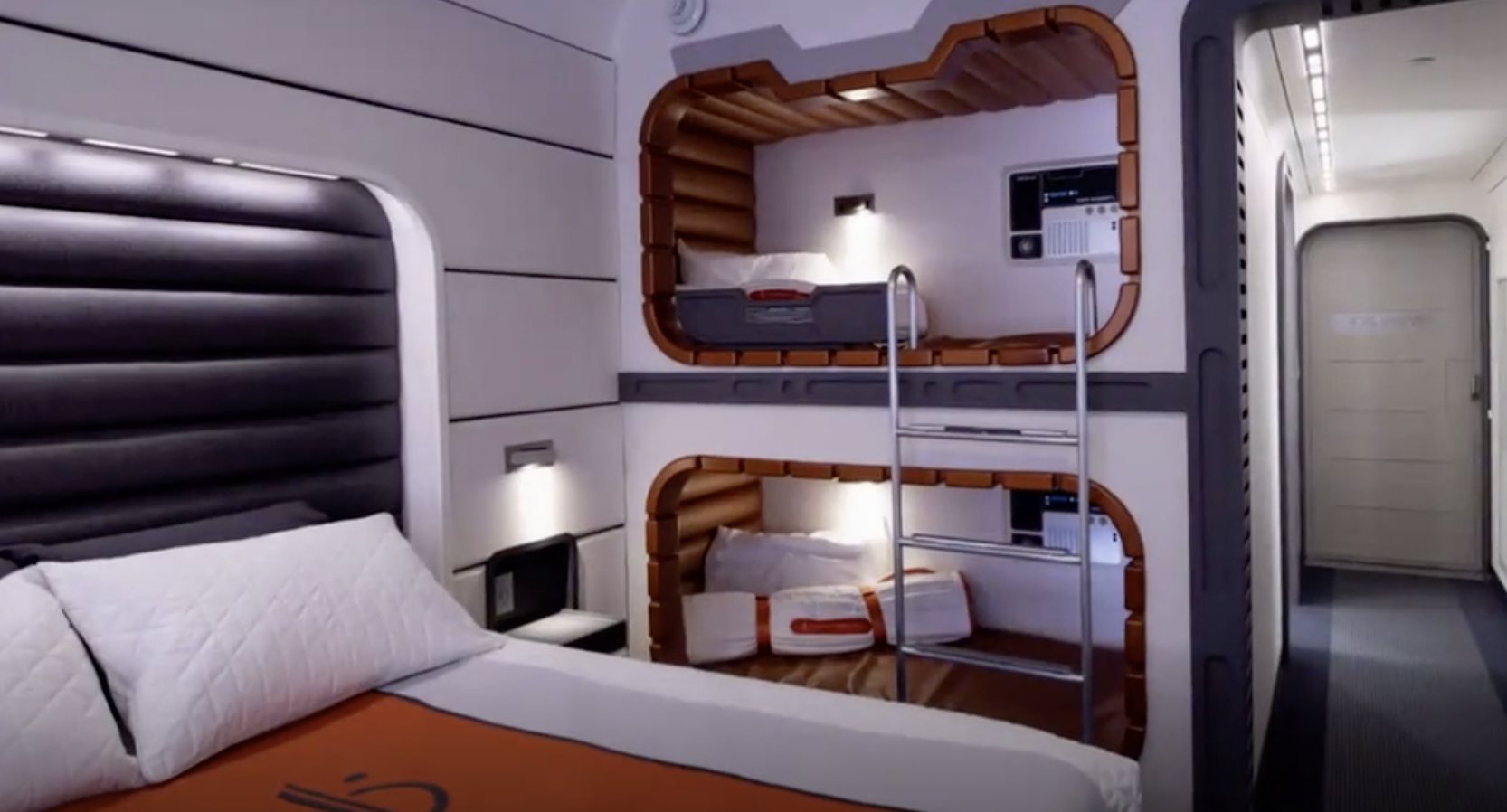 As progress continues, we've seen a sneak peek inside the rooms while the rest of the Galactic Starcruiser is completed. Now, a new book is sharing some potential sneak peeks of the Star Wars hotel!
If you're a Star Wars super fan, you could probably spend HOURS diving into everything shared in The Art of Star Wars: Galaxy's Edge, a new book that gives a closer look at the land! Along with more backstory and concept art for the current atmosphere and attractions you can visit in Batuu, the book also provides insight on places, characters, and more that we don't have just yet.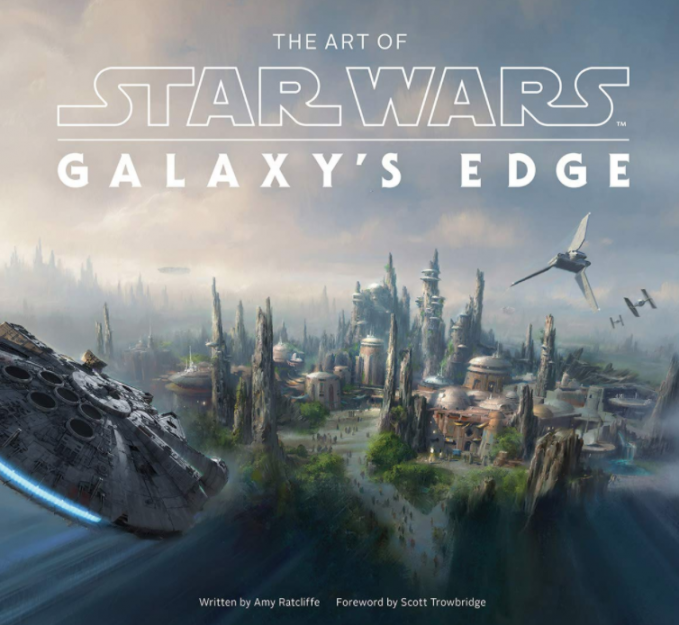 Currently, Disney World is in the process of constructing the Star Wars: Galactic Starcruiser hotel next door to Disney's Hollywood Studios. We already have lots of information about what we can expect as guests step into their own Star Wars story during the two-night, fully immersive adventure. Guests will be able to participate in activities including lightsaber training and dining in the Silver C Lounge.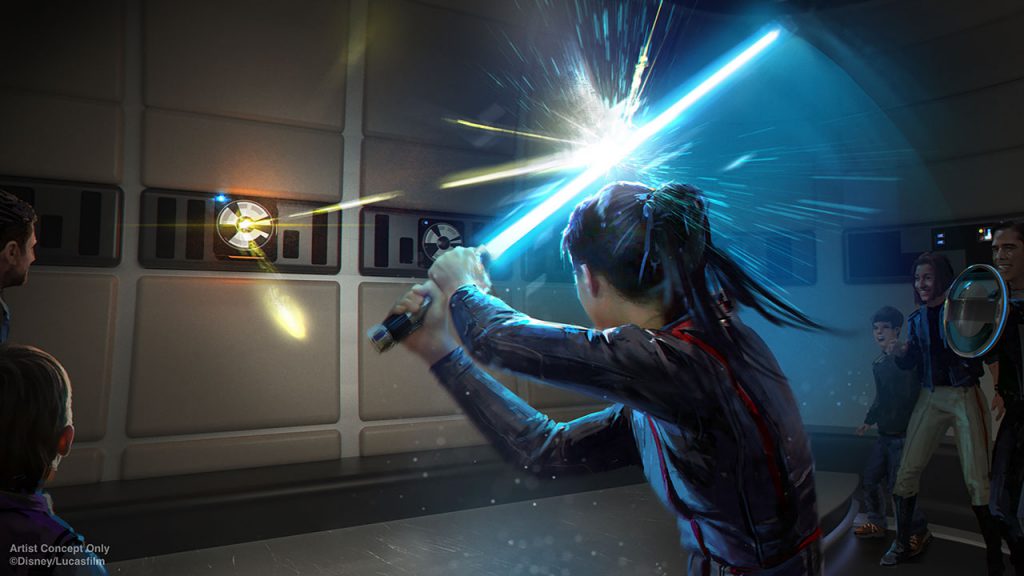 Disney hasn't released too many images from aboard The Halcyon, but The Art of Star Wars: Galaxy's Edge is sharing some things we haven't seen yet! This rendering depicts the inside of the Halcyon, and it truly appears just how you would expect a spaceship to look.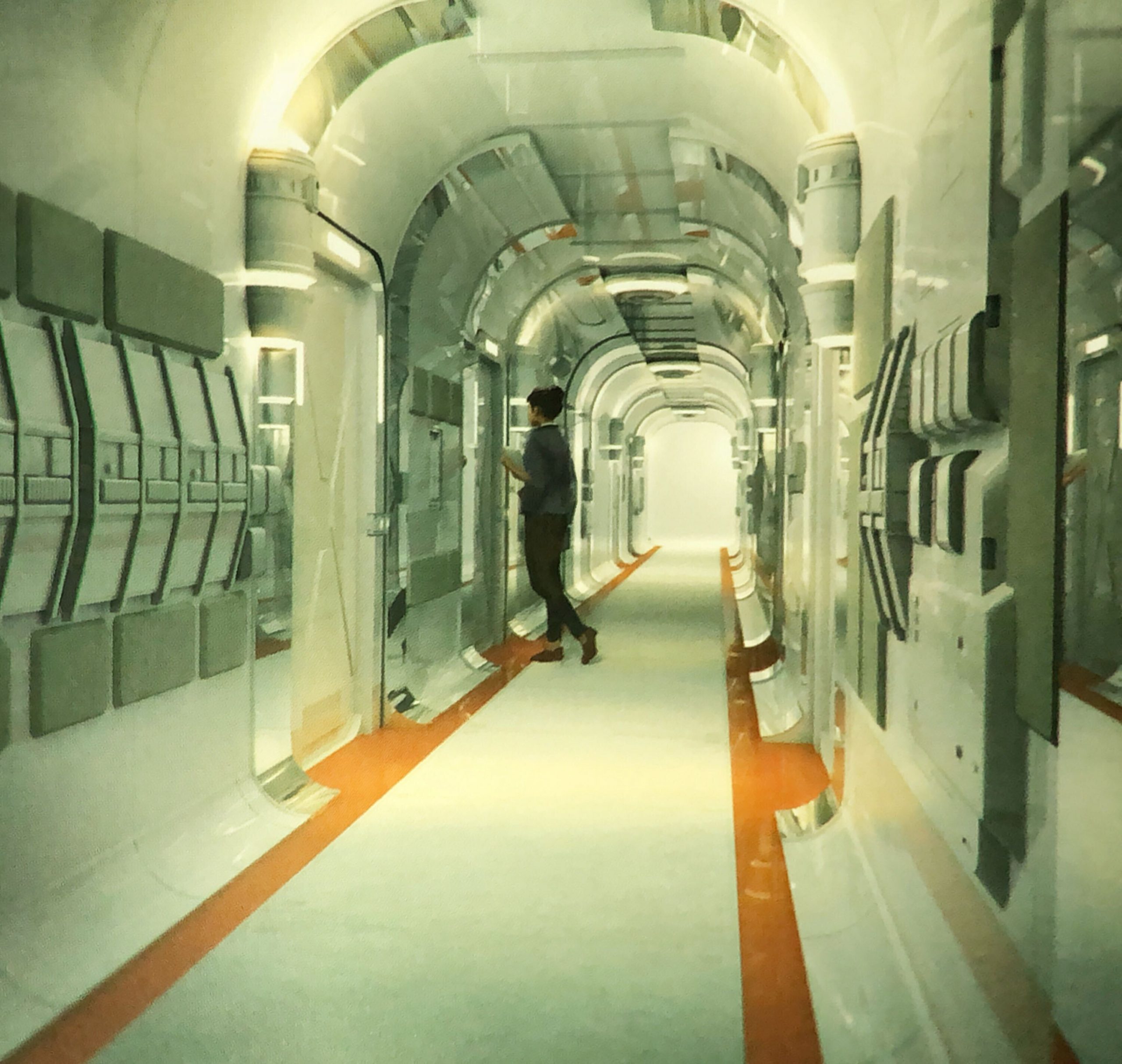 There's also a photo in the book that depicts a dinner show! There appears to be a stage where performers (or maybe even holograms?) may entertain a dining room. Disney hasn't announced anything about a dinner show coming to the Star Wars hotel, though there was originally supposed to be one in Galaxy's Edge. We'll have to wait and see if this is on its way!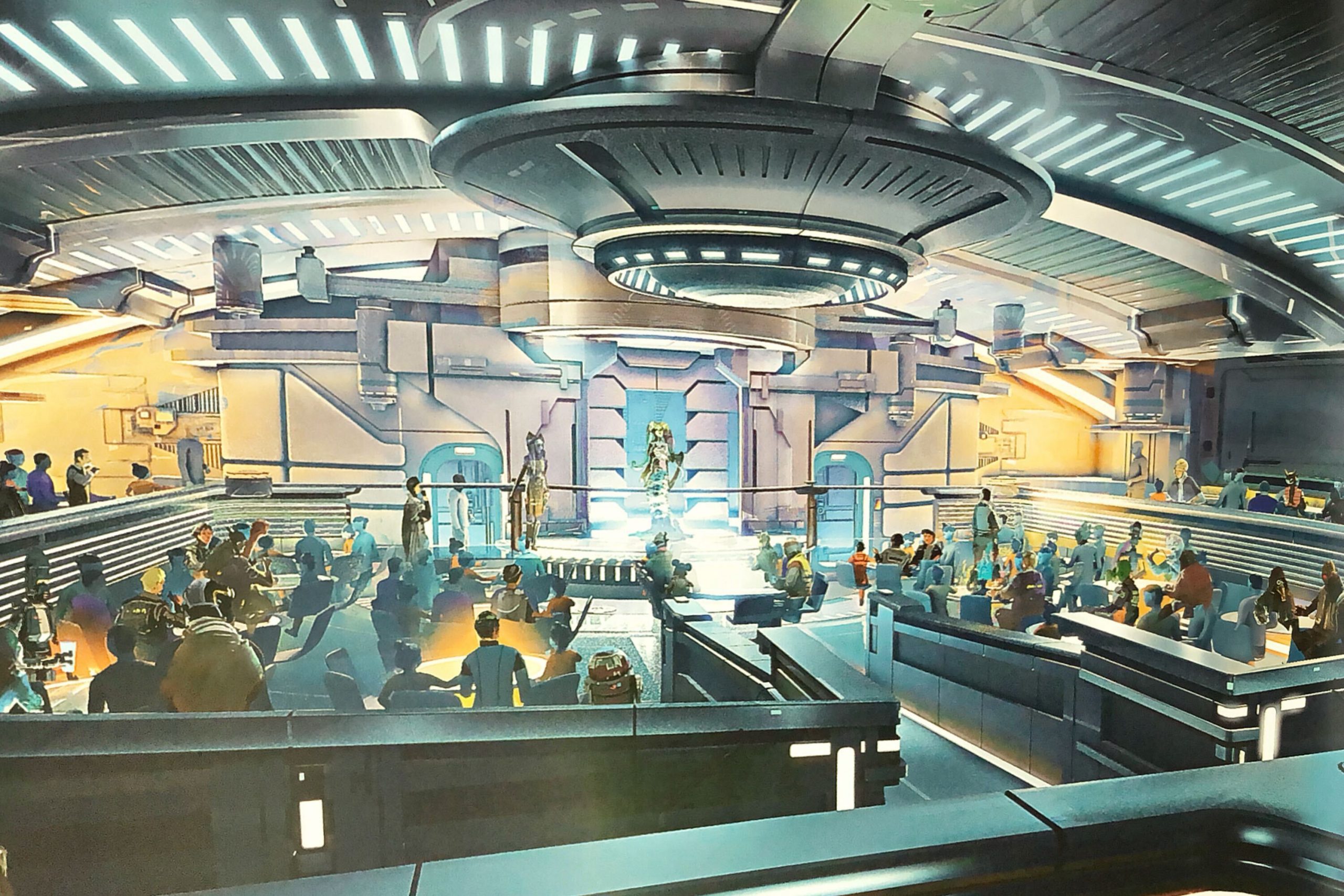 Additionally, there's a closer look at the confirmed Silver C Lounge, a relaxing lounge where guests can visit for a drink. The photo in the book is noted as the "Cantina Sabacc Table."
If you want to check out this book and all it has to offer, it's available for $37.54 on Amazon!
The Star Wars hotel doesn't have an opening date yet, but we will continue to keep an eye on construction and provide you with all the details you need to know. Stay tuned to AllEars for the latest Disney news!
Will you be staying in the Star Wars: Galactic Starcruiser when it opens? Let us know in the comments below!