Disney World is filled with magical decorations!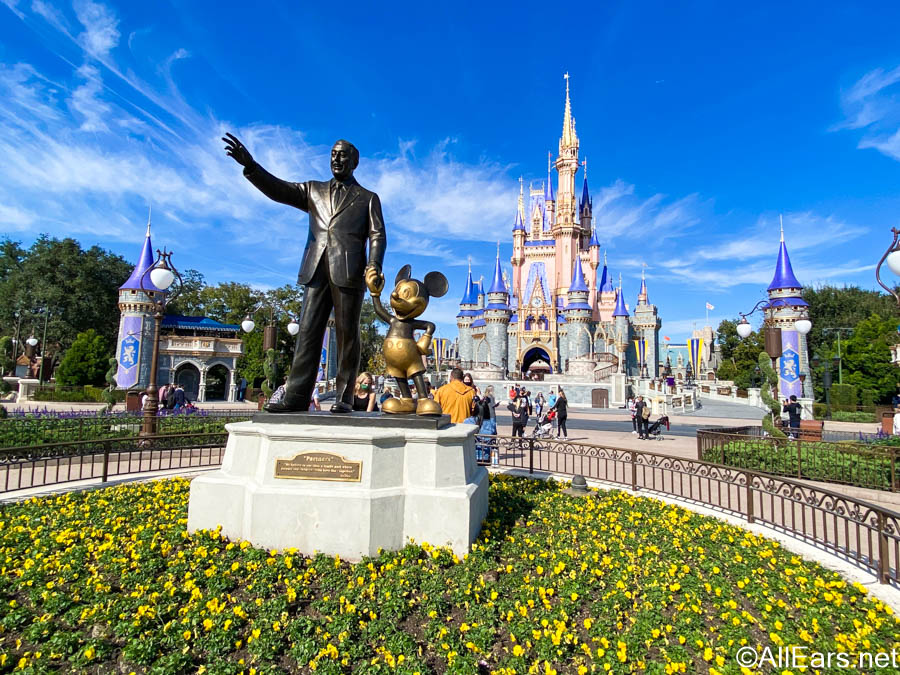 We visit Disney World every day, and we often find something new that adds even more magic to the parks. And, today, we spotted a statue that made our time in Disney Springs a bit more enchanting!
You might find Mickey chilling in the Magic Kingdom with Walt, but now there's a new place to find him in Disney World! The LEGO Store in Disney Springs regularly switches out the statues it displays outside of the shop to feature different characters. And now, you can spot the mouse himself at the new Sorcerer Mickey Statue!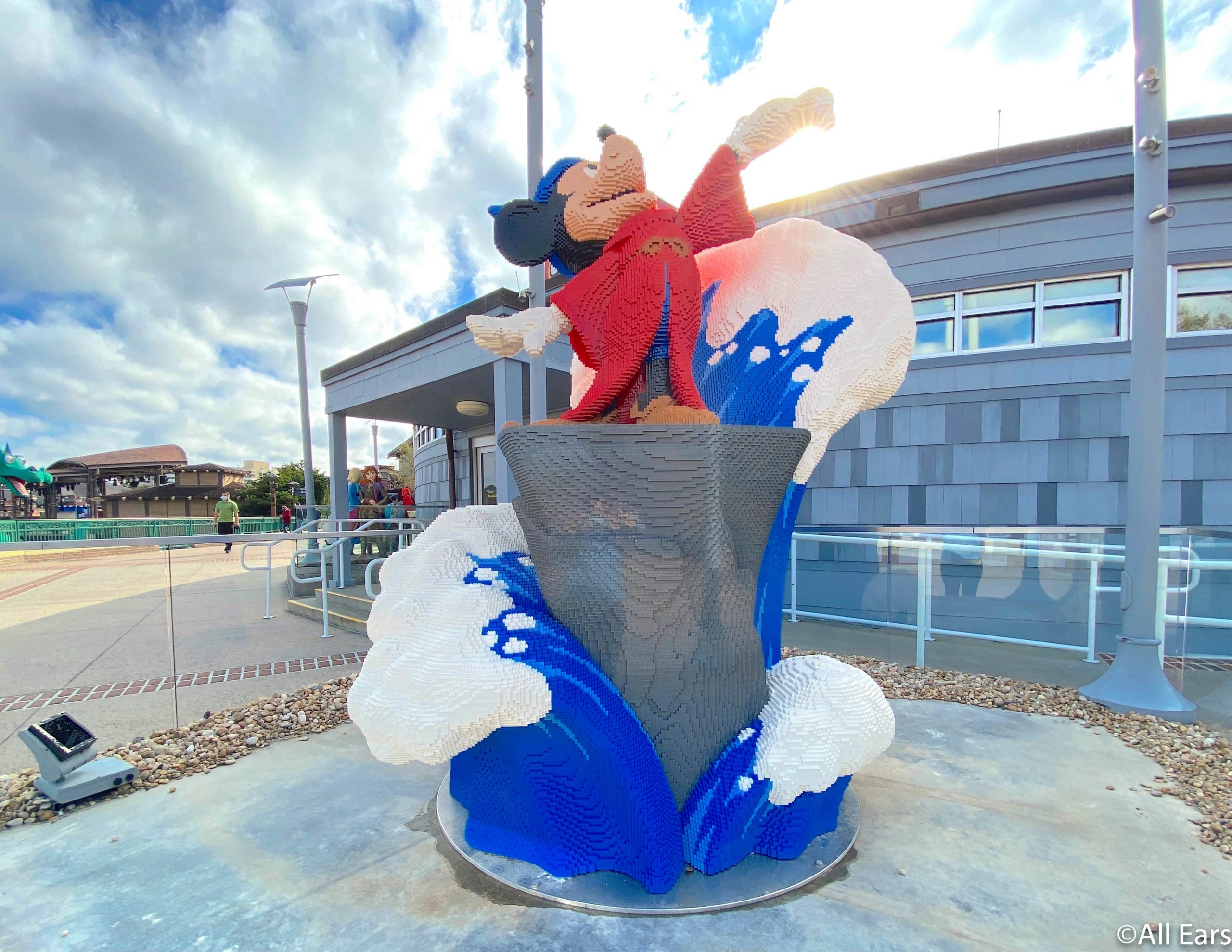 The statue shows the scene from Fantasia where Mickey "borrows" Yen Sid's magical hat to create magic of his own as the sorcerer's apprentice. We're talkin' brooms that come to life, a flooded lair, and the iconic scene where Mickey is controlling the water!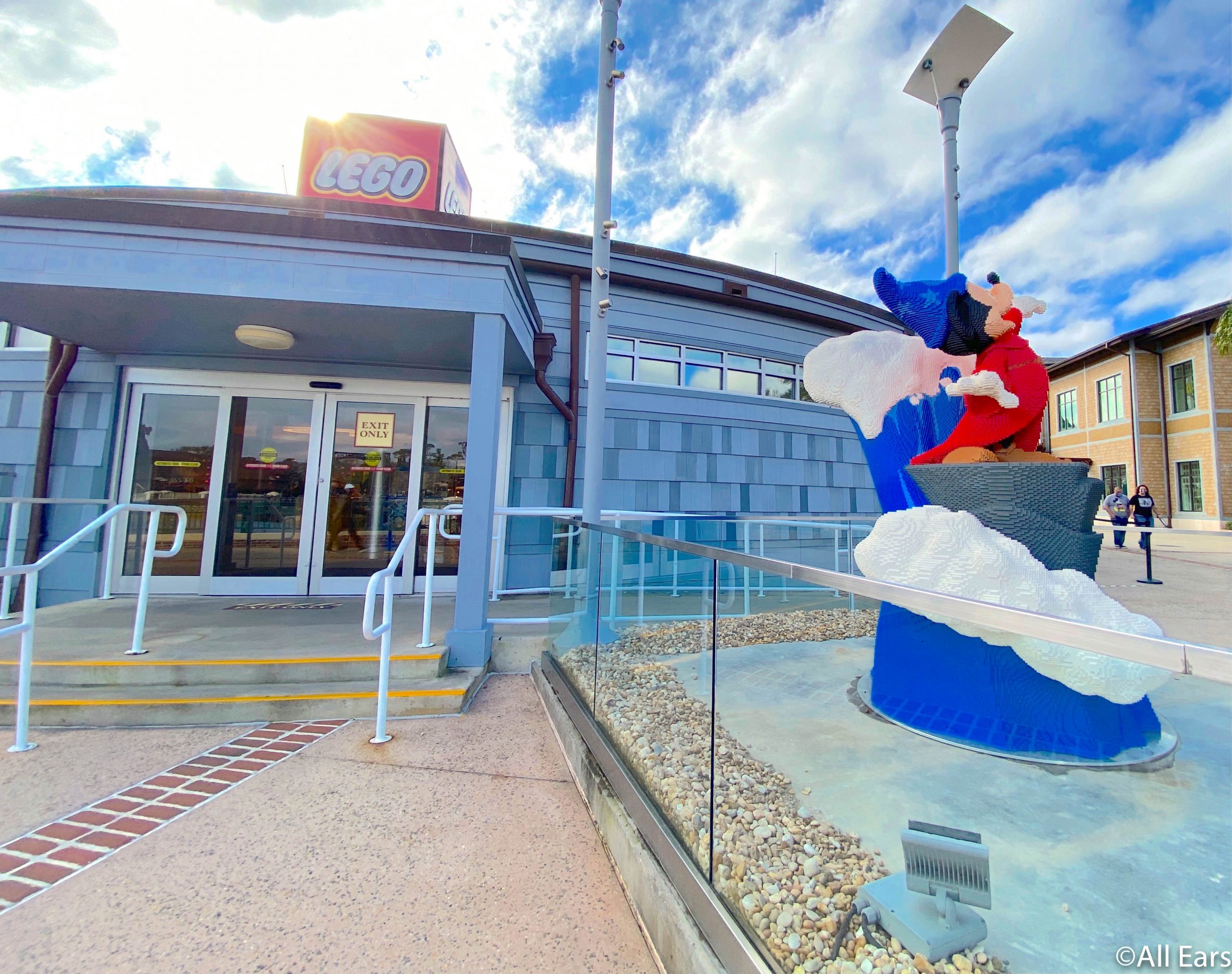 Mickey's hand is reaching up as he uses all the magic and power that come with the sorcerer's hat!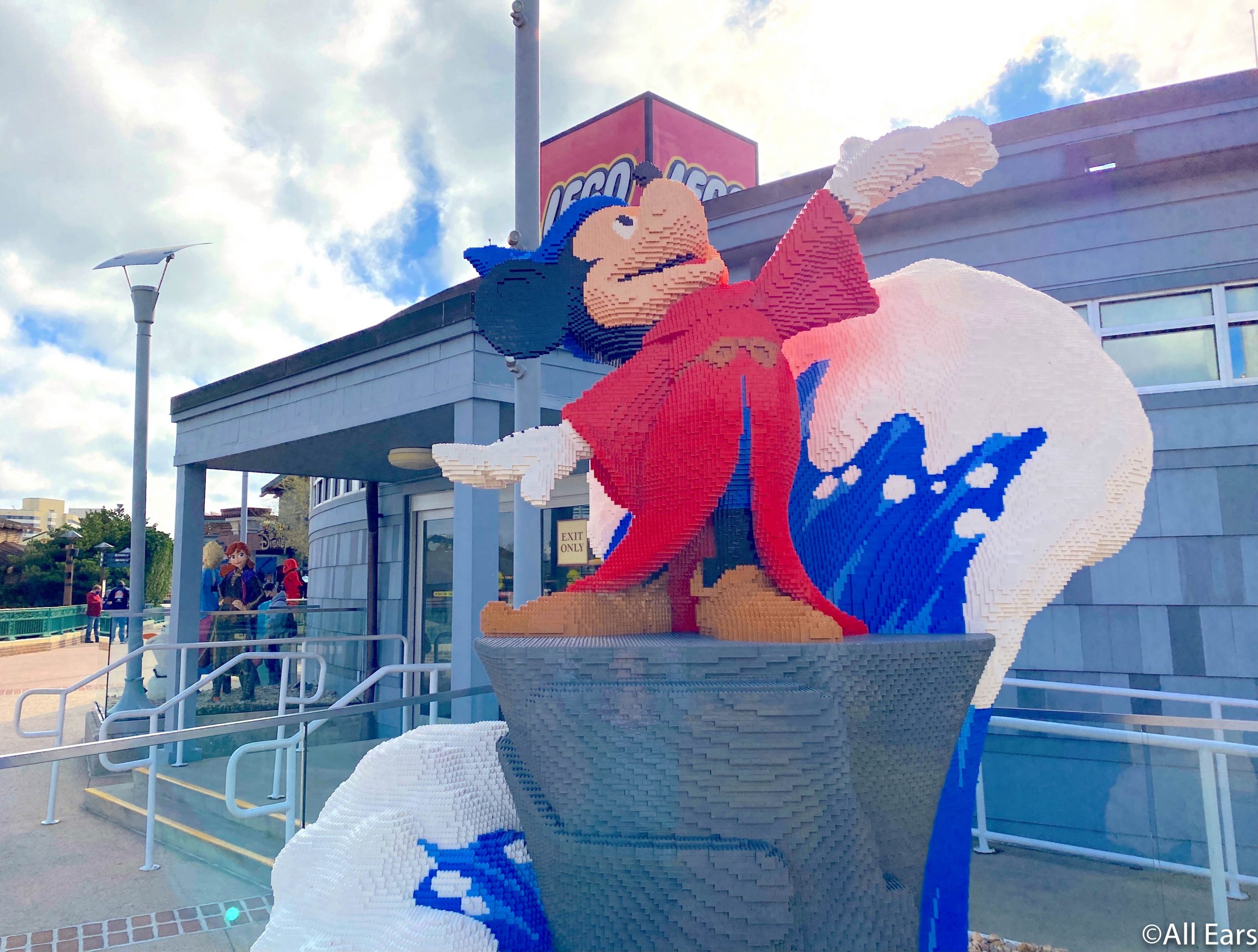 Plus, along with his iconic outfit, you can see details of the white crests of the DIY ocean he accidentally created surrounding the base of the statue.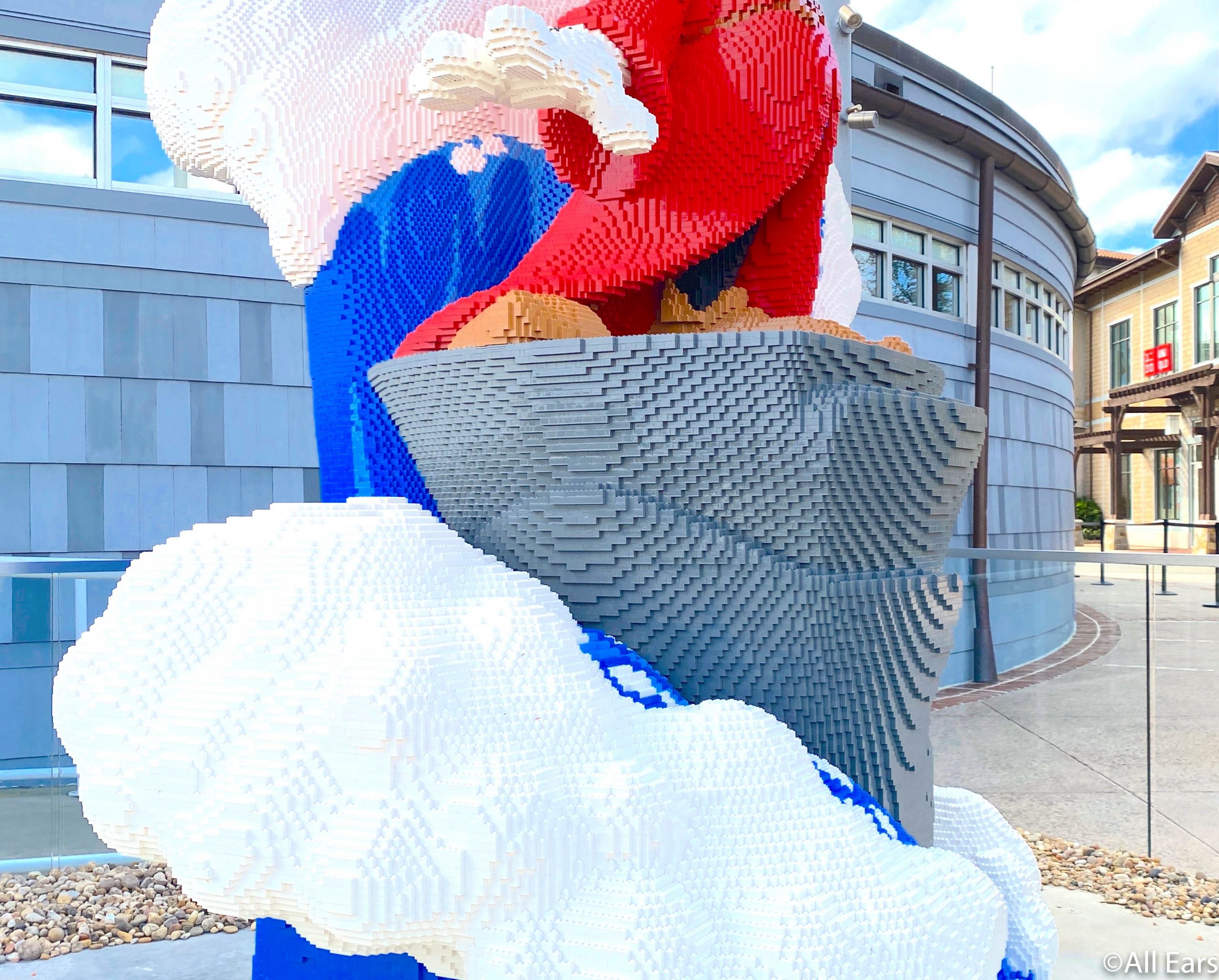 We like to marvel at these impressive LEGO creations, and this one is no exception. Plus, it'll have to do until Fantasmic returns to Disney's Hollywood Studios! You can stop by the LEGO Store to take a picture in front of the new statue now before hunting down a pair of Sorcerer Mickey Ears of your own.
What has been your favorite LEGO statue in Disney Springs? Let us know in the comments below!