When you think about it, there is some awesome girl power in the Marvel movies!
There are also some damsels in distress and flat girlfriend types — but let's not talk about that. (Actually, let's… that's part of this article. Stay tuned.)
But who is the best of the best? We had a fun debate and settled on our favorite and least favorite ladies of the MCU. Based on kick buttness, entertainment, and general likeability, we ranked a top 10 best and 3 worst Marvel ladies. Enjoy!
Ranking the Top 10 (and Bottom 3) Ladies of the Marvel Cinematic Universe
WORST
3. Nebula
We can all agree her backstory is tragic, but that doesn't make her one of our faves. It's downright hard to watch her beat up her sister and beloved characters throughout her journey, and while we appreciate she comes out on the right side…meh.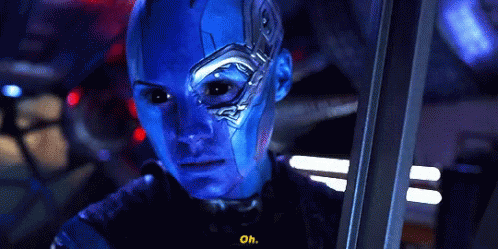 2. Wasp
Sorry, Wasp. We want to like you, we really do!! And we don't NOT like you. But this list is cut-throat! You're not as funny or powerful as other ladies, and honestly you're a little boring. But we appreciate your work!!
1. Jane Foster
UGHHHHHHHHHH. The end.
BEST
10. Hela
She's a baddie yes, but she's also prettttttttty awesome. I mean…can anyone else crush Thor's hammer with their bare hands? Didn't think so.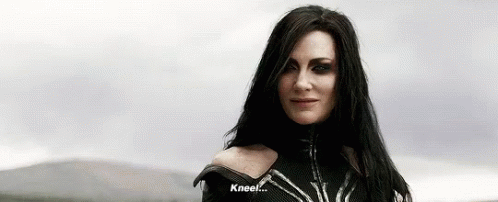 9. Pepper Potts
THE OG MCU LADY AND STILL ONE OF THE BEST! She was so perfect for Tony, keeping him in check and sassing him right back. Plus she's not afraid to put on an Iron suit and fight!
8. Peggy Carter
She can fight with the best of the boys, and she can do it all in a skirt and heels. Classy and sassy, we love Agent Carter!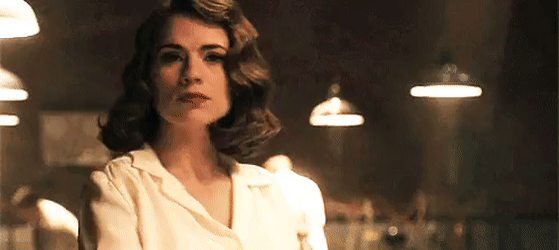 7. Gamora
She may have the world's biggest daddy issues, but we can't help but adore Gamora! Any lady who can dish out enough sassy to keep Rocket, Drax, and Star-Lord in check is a queen in our book.
6. Valkyrie 
"I think it's great there's an elite force of women warriors." – Thor, but also us
We love Valkyrie! She may be a bit of a mess when we first meet her (who hasn't been there?), but she's a fighter and ultimately a great ruler!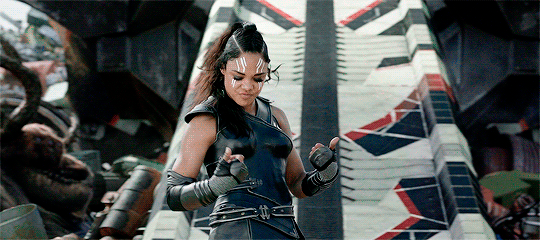 5. Scarlet Witch
Sure she starts a little rocky (also we'd love to forget the horrible fake Russian accent), but she comes in realllll handy for the Avengers! Wanda is easily the second most powerful lady on the Marvel Roster, and we're SO glad she decided to use her powers for good not evil.
4. Black Widow
Black Widow is the heart and soul of the team!! She's the one who keeps up with everyone in End Game and ends up making the ultimate sacrifice to help save the universe. Plus, she's a mere mortal lady keeping up with actual gods and super soldiers on the battlefield! Remember when she escapes literally tied to a chair? Yea, she's kick butt.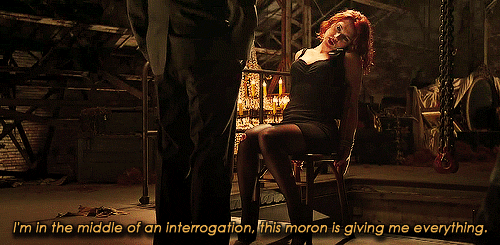 3. Okoye
SHE IS SO AWESOME. There is no one better on the battlefield. Honestly, if I could pick a bodyguard from ANY Marvel character, man or woman, I'd pick Okoye.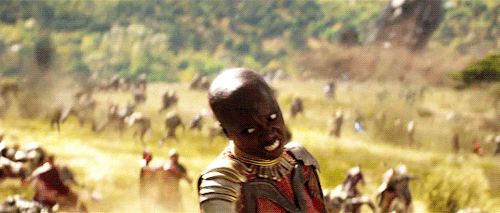 2. Captain Marvel
Captain Marvel is hands down the most powerful character on our list — in fact, she's hands down the most powerful character OF ALL. Literally Thanos and team would've won if it wasn't for her. Plus she's basically a lady Maverick, and we love that her movie takes places in the 90's.
1. Shuri
Awesome on the battlefield? Yup. Funny? You know it! Smart? Uh, try genius.
Shuri has it ALL, and we love her so much!! We can't wait to see her take over the throne in Black Panther 2 (though we miss T'Challa 🙁 ).
WAKANDA FOREVER.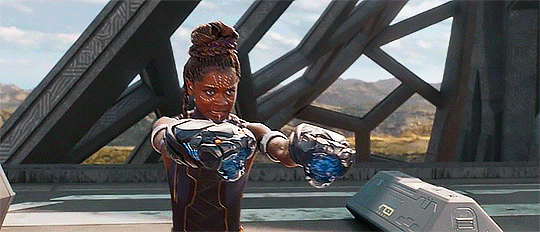 Who is your favorite Marvel queen? Let us know in the comments!!