DISCLOSURE: This post may contain affiliate links, meaning when you click the links and make a purchase, we receive a commission.
It's beginning to look a lot like Life Day, which means there's only so many galactic cycles left before the annual gift exchange! Every store in Coruscant is going to be filled with busy shoppers soon, so the wise padawan knows to get their shopping done fast!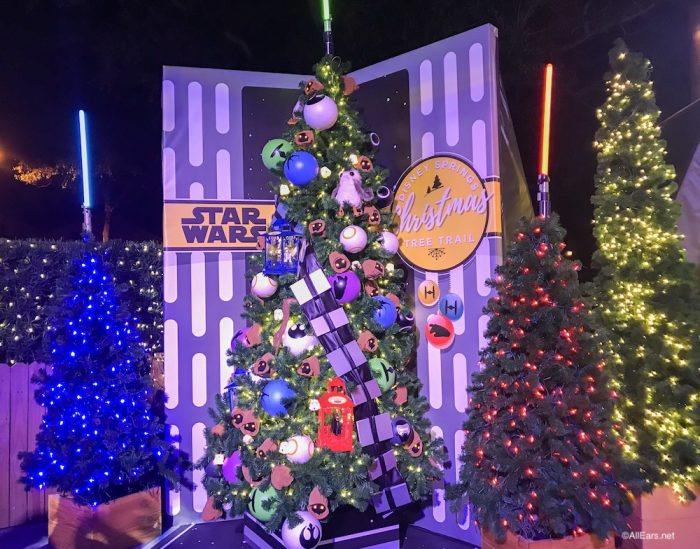 If you've got a Star Wars fanatic in your life, we've got the perfect gift. Read on to find recommendations for every trilogy and interest… and perhaps some ideas for personal shopping.
Gifts by Movie/TV Show
If your giftee is a fan of a specific trilogy or loves a specific TV show, then these are the perfect gifts to grab.
It's hard to beat the classics, but a die hard Star Wars fan has probably seen the movies a thousand times. Why not show them their favorite films in a new way? This coffee table book contains the original storyboards for all three films, allowing you to see the transition from concept to execution. Familiar characters and locations might seem unrecognizable! It's like a portal to a parallel universe! Why not read along with the streaming editions on Disney+ to see what's changed?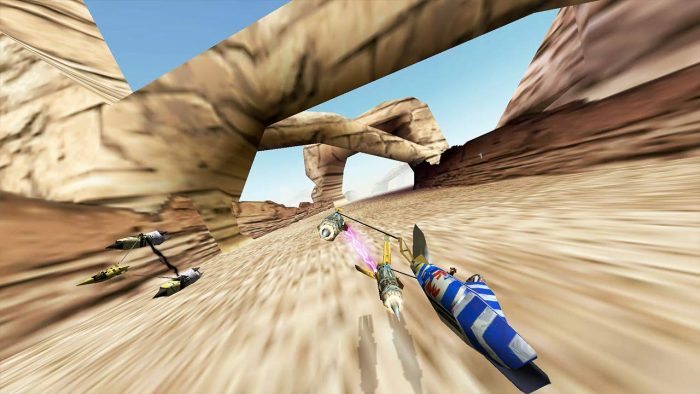 The prequels are… controversial. Still, most fans can agree two good things emerged from them. The first is the Clone Wars series, which needs no introduction. The second is the surprisingly excellent podracing simulator, Episode I: Racer.  This N64 classic perfectly recreated the feel of the Boonta Eve Podrace, and this remaster (which is also available on PC and PS4 ) brings refreshed graphics, split screen gameplay, and the high speed gameplay you grew up with. Now this is podracing!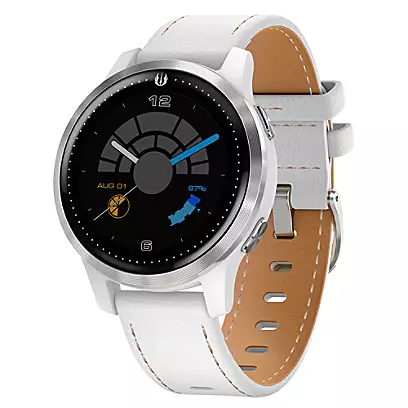 The new trilogy has so much merchandise right now that there's no shortage of cool gifts to find. So I'm going to show off what, in my opinion, is the coolest… if also the most expensive. There are cheaper options elsewhere on this list, but if you want your friend to really feel like a member of the Resistance, this high-tech smartwatch with Star Wars inspired graphics has all the features of a high tech fitness tracker, including heart rate monitor and mobile pay. There's also a Darth Vader version for fans of the dark side.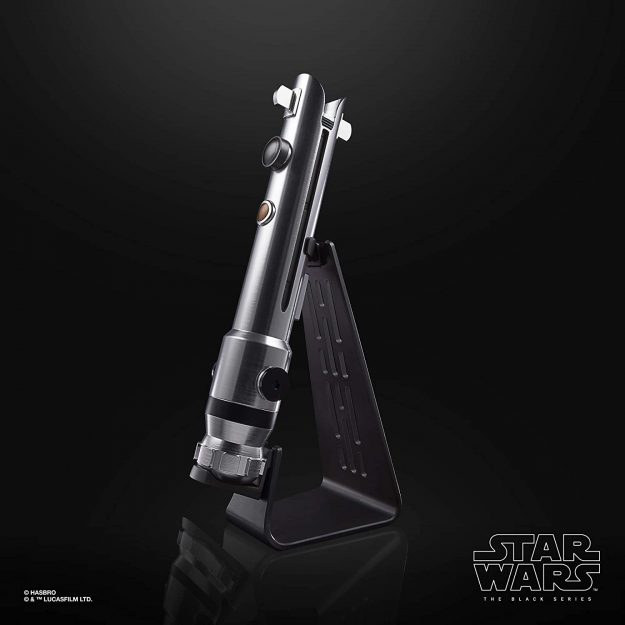 The protagonist of Clone Wars, the star of Star Wars, is Ahsoka Tano. Sure, you could get the Dok-Ondar version of her iconic saber, but this one is much more accessible. It's a perfect display piece, though a bit more fragile than the ones at Galaxy's Edge. Unlike the Dok-Ondar version, however, this one comes with a color changing blade and removable Kyber crystal. Choose between blue, green, and yellow to match the various blades Ahsoka has used during her adventurers!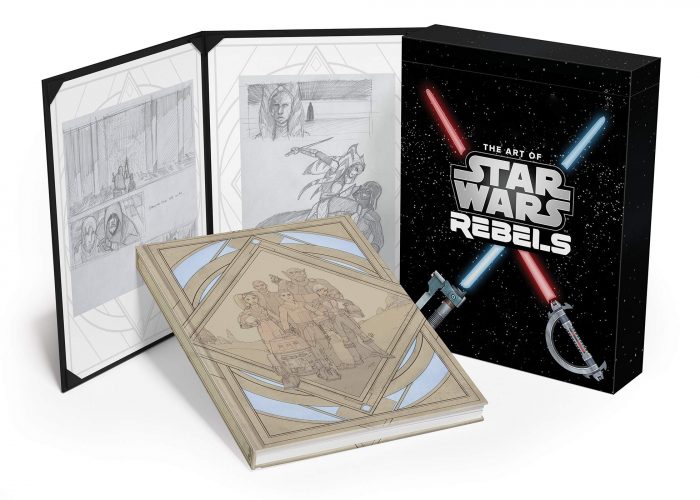 The art of Star Wars: Rebels is beautiful… from alien vistas to mysterious creatures of the Force. If you want some coffee table eye candy, this book is for you. It even includes a light up slipcase with some exclusive art!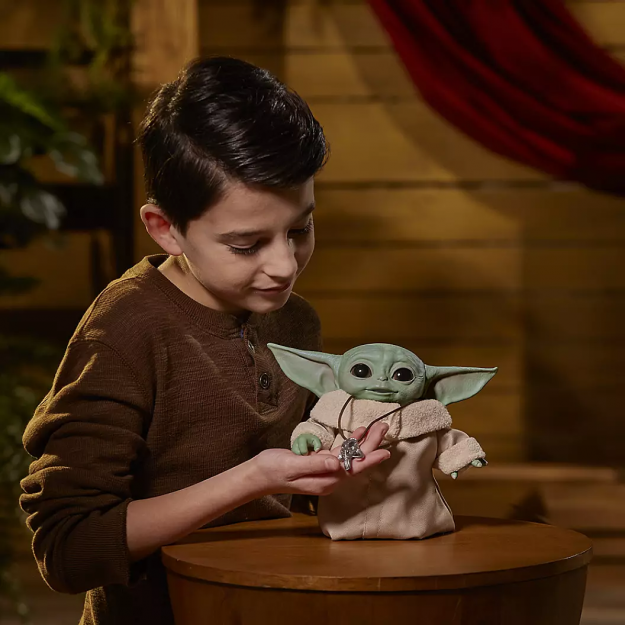 This will be the Tickle Me Elmo of our era. The hottest gift of Holiday 2020. Except it's already out now, so why wait until Black Friday? This fully animated Child can move, blink, make noises from the show, and even use the force. Use it to make the coolest Mando cosplay on the block, or just give him the hugs you've wanted to give him since the first episode of the series.
Gifts by Interest
If your giftee is more of a general fan, or even a newcomer to the series, you might want to look into these more general gifts.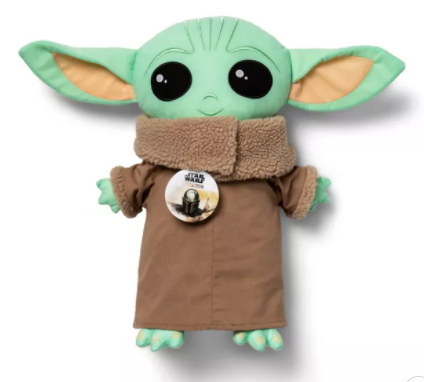 Kids love Baby Yoda as much as everyone else, but this soft and cuddly version might be a bit more their speed. It's difficult to break, and adorable to boot! The soft design is perfect for cuddling, and the low price tag makes it a bounty worth going after! 
Book Lovers – Thrawn Ascendancy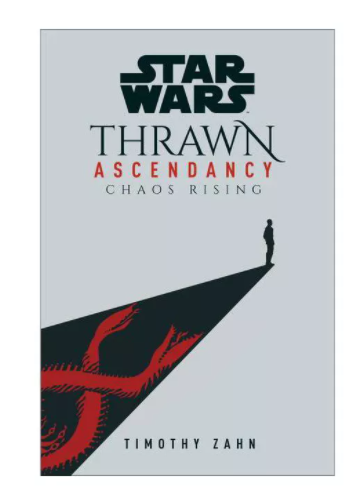 The Thrawn Trilogy is one of the greatest works of Star Wars literature ever. So much so that Thrawn is one of the few expanded universe elements to make it into the new canon. This new trilogy by Timothy Zahn explores his origins, long before he was a Grand Admiral of the Imperial Navy. Learn about the mysterious Chiss Ascendancy in this sci-fi thriller.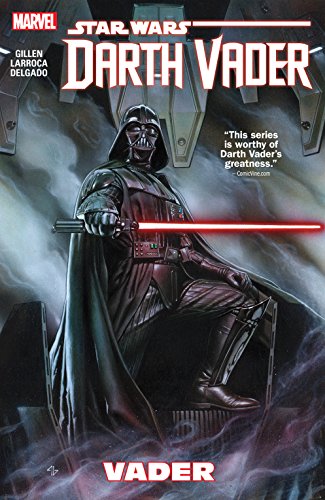 The Darth Vader comic series shows everyone's favorite Sith Lord in a new light, and introduces new characters like the rogue archaeologist Doctor Aphra, and the murderous twins of Threepeo and Artoo: 0-0-0 and BT-1. Come for the cool Sith Lord antics, stay for some unexpected new adventures.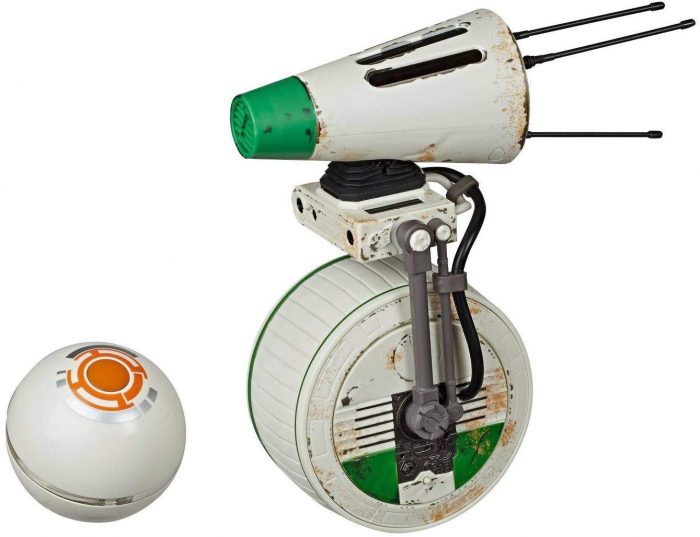 Like BB-8 and R2-D2 before them, D-0 has been turned into a real, app controlled droid! This dog-like robot buddy is made by Hasbro, not Sphero, so it works a little differently. For one, it has an actual remote you can carry around. This ball shaped toy will grab D-O's attention, and he'll even chase it around the room if you feel like playing fetch! He's also a perfect desktop companion, and his head will follow the ball around the room. Use the app to have him perform tricks, talk to you through built in speakers, and more!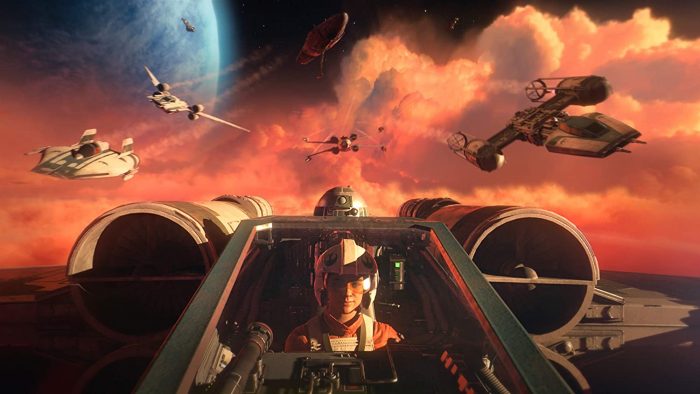 While we all love lightsaber fights, the most popular Star Wars games have always been about the starfighters! Rogue Squadron! X-Wing! TIE Fighter! Who wouldn't want to engage in a gargantuan space battle! Well, now you can do so in HD with online multiplayer. This highly rated game brings some surprisingly detailed gameplay. Reroute power on your ship to boost certain components for optimal gain! Raise your shields to deflect turbolasers! Divert power to the lasers for extra firepower! Or overcharge your engines and pull a Holdo maneuver on an enemy starfighter! The options are endless!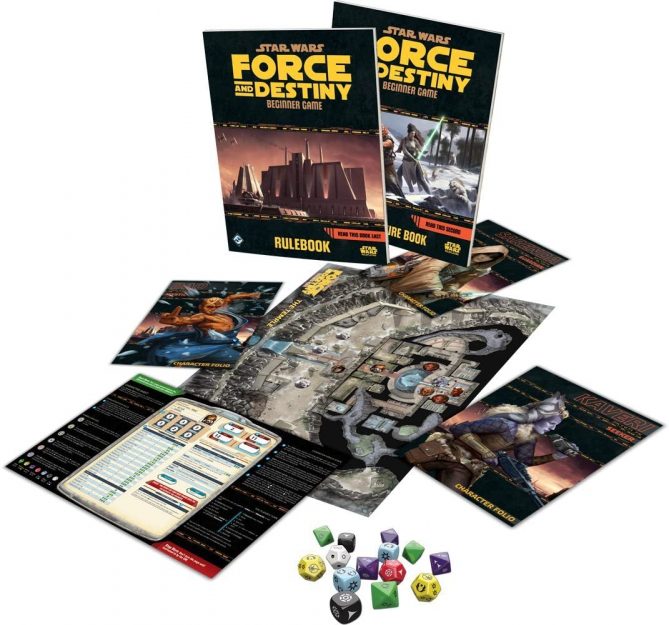 Ever wanted to be a Jedi? The Star Wars Roleplaying Game by Fantasy Flight Games is a perfect way to live out your space wizard fantasies. Beginners can dip into the tabletop gaming hobby with ease, as the box contains everything you need to run an ongoing adventure in the Star Wars universe. Veterans can combine this set with the Edge of the Empire and Age of Rebellion core sets to build a ragtag group of adventurers straight out of your favorite films. Just beware the power of the Dark Side…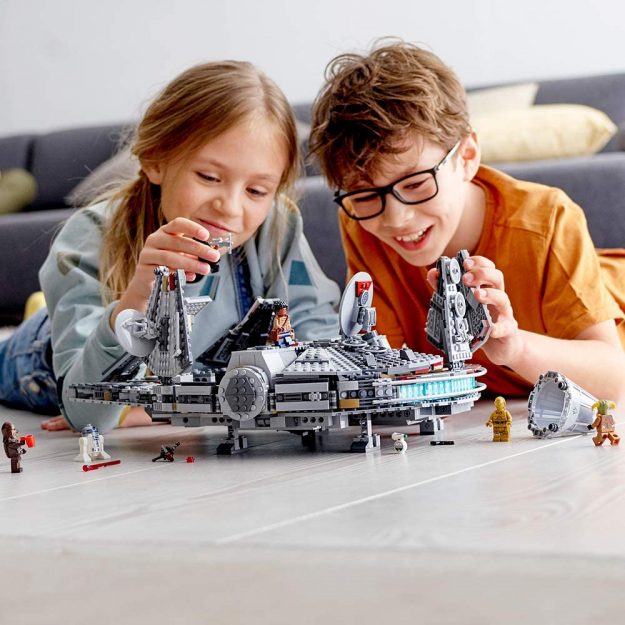 The original Lego Millennium Falcon was a BEHEMOTH,  with an astronomical amount of pieces… and an $800 price tag. If you're not down to spend nearly a grand on a starship you need to build yourself, the Rise of Skywalker edition is a worthy alternative. While less detailed that its photo-realistic big brother, it's the perfect size for younger Lego fans to build and play with. Plus, unlike the Ultimate Edition, this one is meant to be played with. Seriously, the adult version weighs 30 pounds. You'll thank us for this one.
Everyone Else – A Disney+ Subscription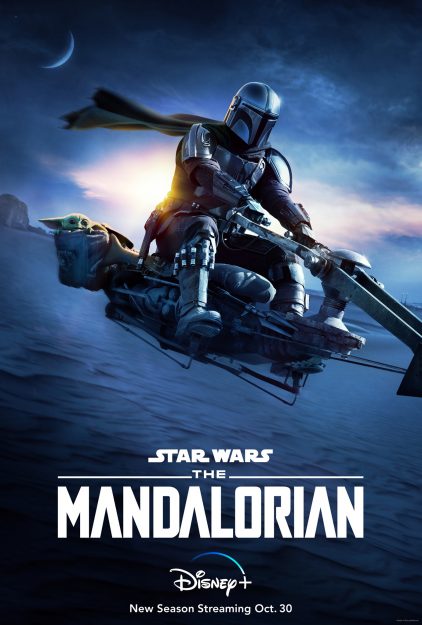 If you need a last minute gift, just pay for a month of Disney+ for them. With the entire Skywalker Saga and more available on the platform, it's a Star Wars fan's dream come true! Now if only they had the original editions without all the CGI…
Do you have any extra gift ideas? Let us know in the comments below!
Join the AllEars.net Newsletter to stay on top of ALL the breaking Disney News! You'll also get access to AllEars tips, reviews, trivia, and MORE! Click here to Subscribe!