Thank you, performers.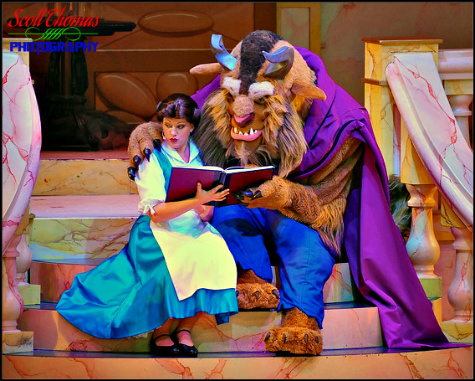 As I walked into Disney's Hollywood Studios today, my eyes immediately filled with tears. And not the good ones.
The only thing I could think about was yesterday's news that the Citizens of Hollywood had been laid off. Those whimsical, hilarious, perfect, magical characters who never failed to make me laugh…gone.
And they aren't the only residents of this park — included in the layoffs were performers from Indiana Jones Epic Stunt Spectacular, Beauty and the Beast – Live on Stage, and Jedi Training Academy, as well as Toy Story Land's Green Army Men.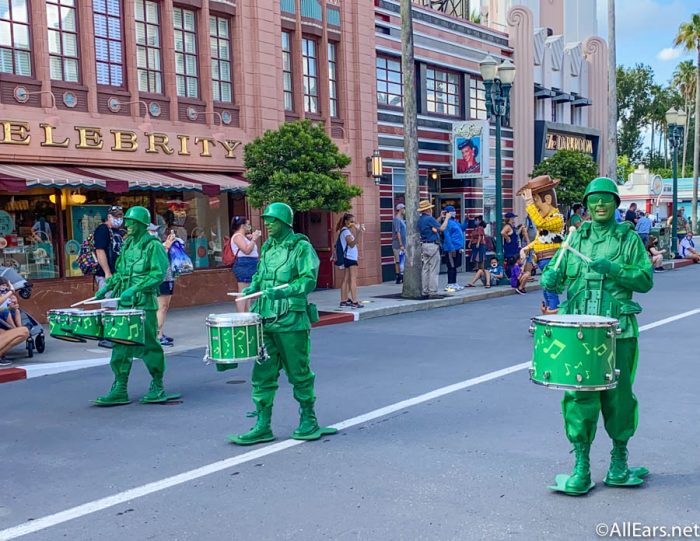 Over at Magic Kingdom, performers from Monsters Inc. Laugh Floor got the call, as did the iconic Citizens of Main Street.  Across the water, performers from the Hoop Dee Doo Musical Revue are also saying goodbye.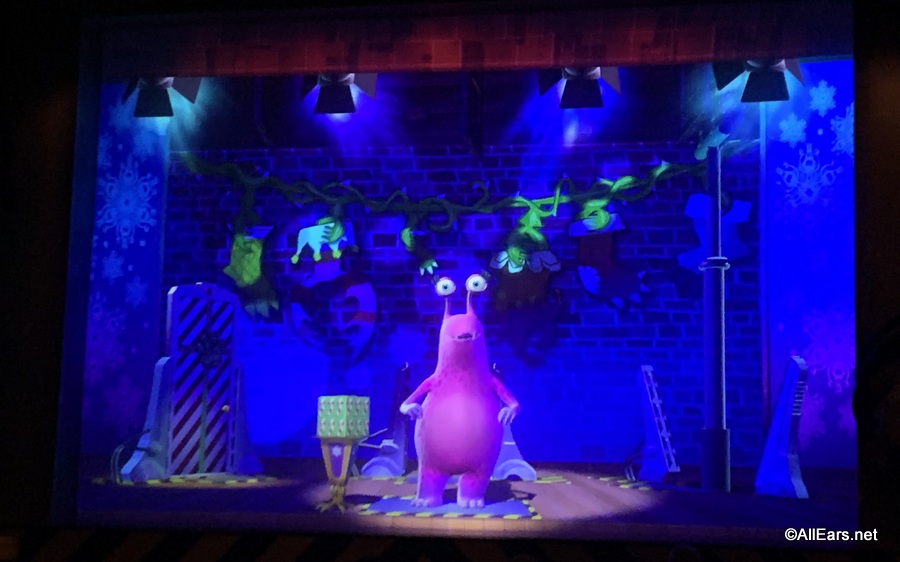 Meanwhile, at Disney's Animal Kingdom, we're also forced to say goodbye to the casts of Finding Nemo – the Musical and Festival of the Lion King.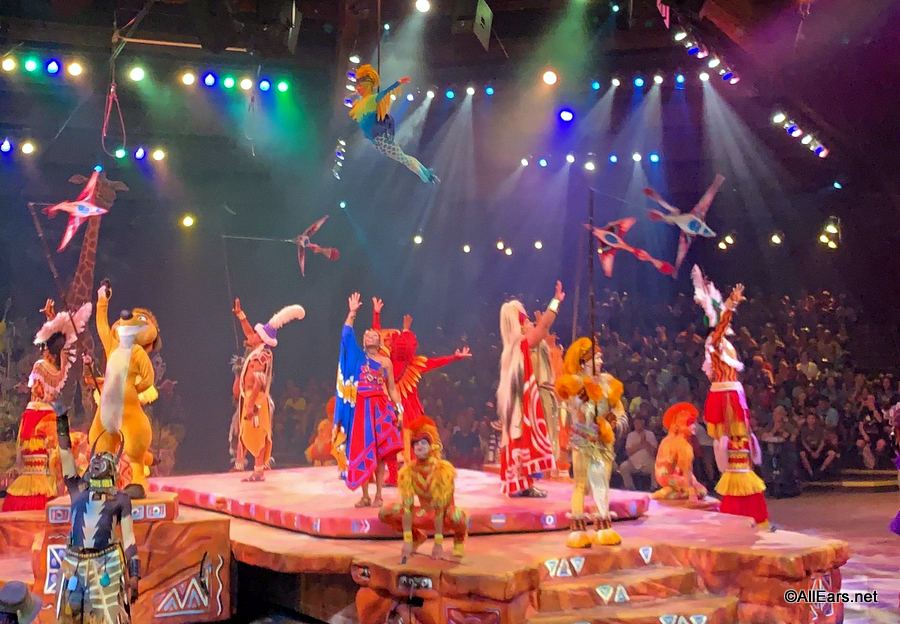 And we've already said goodbye to the Grand Society Orchestra and Yeeha Bob.
Layoffs around the nation due to the pandemic are incredibly sad, no matter what. But for many of us, the loss of these iconic performers hits us in a very personal ways.
I'll never forget standing on Sunset Boulevard as two Citizens drew portraits of my uncle and I. It took them several minutes – they kept discussing the shading and angles, and complimenting our features. We were giggling the whole time, but when they flipped them around to reveal stick figures, giggles turned into laughs with tears rolling down our faces. We still talk about this moment over 10 years later.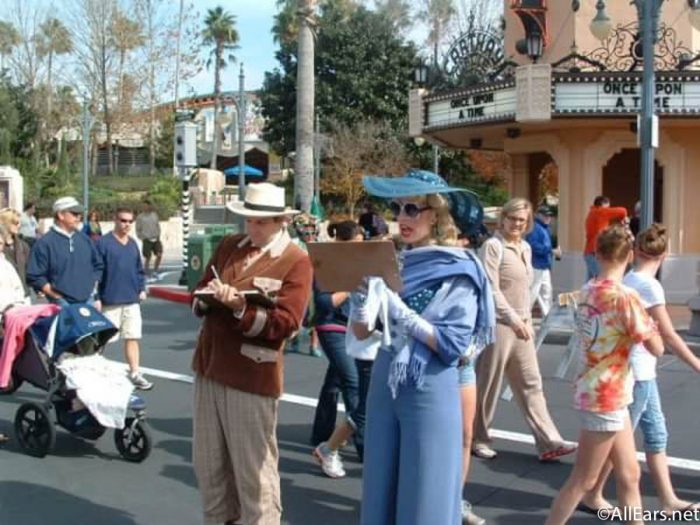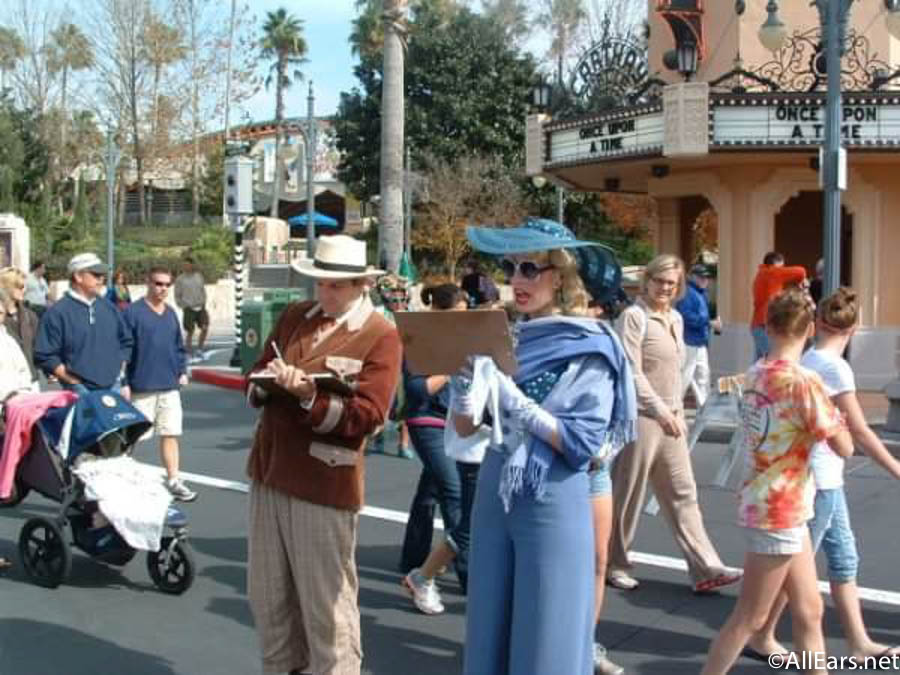 Festival of the Lion King is my favorite thing in Walt Disney World. More than any ride, any nighttime spectacular, any parade…it's this. It's the music, the passion, the energy. It's the moment the tumble monkeys complete their daring climbs and flips and the audiences cheers in delight, or when the fire dancer lights the stage on fire to audible gasps. It's when the birds take flight to "Can You Feel the Love Tonight?". It's the finest Disney Magic, brought to life by an incredibly talented cast.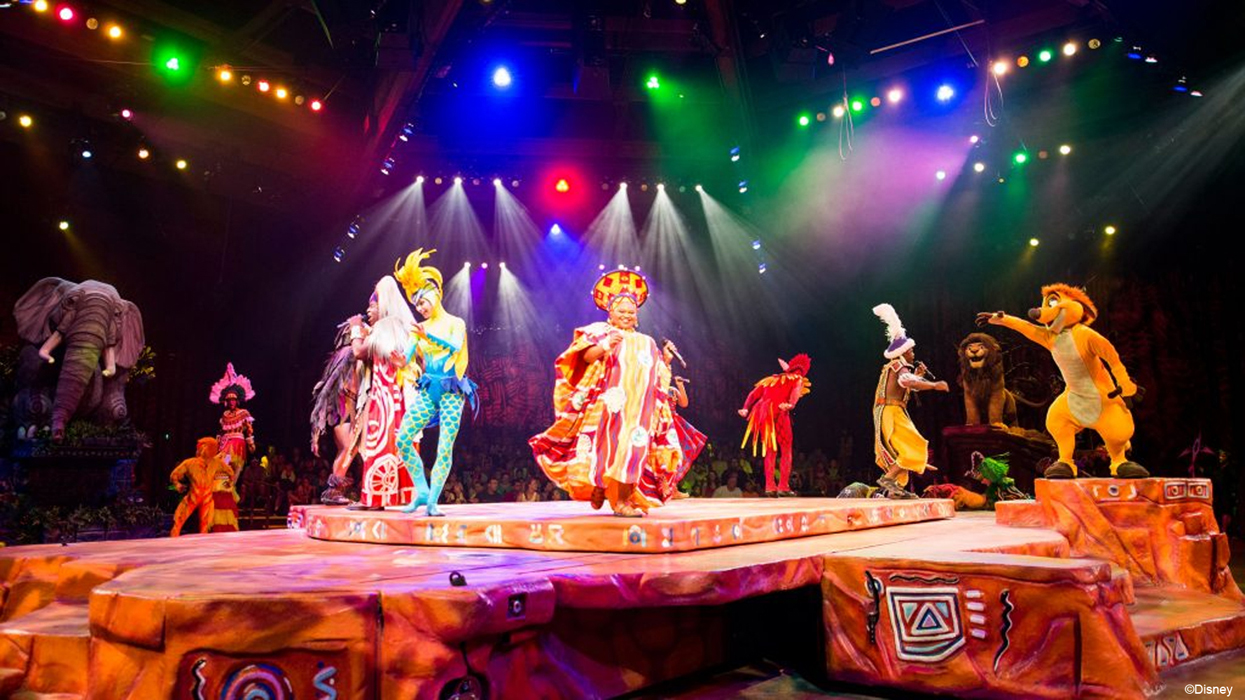 I think it's fair to say, that every single guest that comes to Walt Disney World is delighted by these cast members in one way or another. There's a family out there whose tradition is to go to the Hoop Dee Doo every year, where they swing their checkered napkins Wildly and join the cast in shouting "strawberry shortcake!"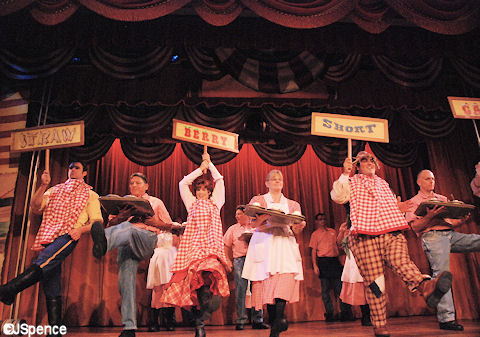 There's a little girl who will never forget dawning her Jedi robes and fighting Darth Vader with the help of a Jedi Master, and a little boy who danced to the beat of the Green Army Men in Toy Story Land.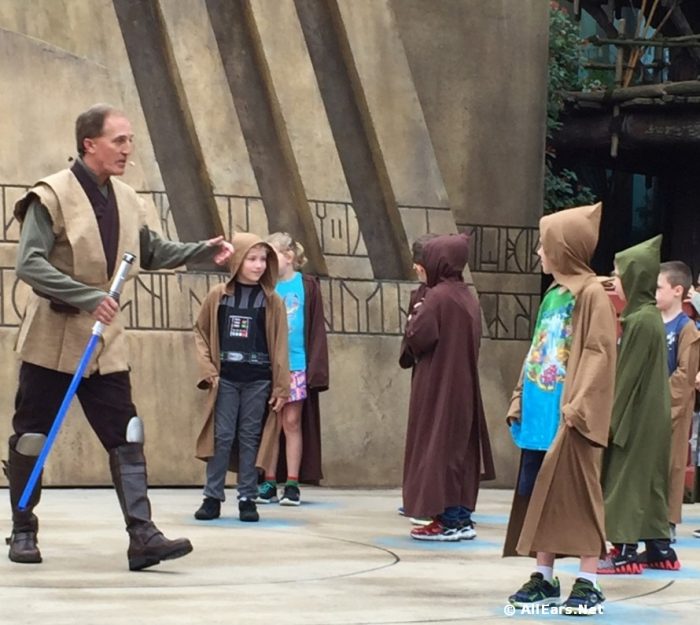 Jedi Training Academy
Maybe you're the one who cries every time you see Finding Nemo the Musical and hear "That's My Dad." Or perhaps you can't leave Hollywood studios without dancing in your seat to "Be Our Guest" during Beauty and the Beast – Live on Stage.
Maybe you've got memories of your whole family gasping as you watch Indy perform his iconic fight scenes at the Indiana Jones Epic Stunt Spectacular. You know he's gonna be ok, but man he cuts it close.
Or perhaps you're a dad whose kids got a real kick out of you being "that guy" at the Monsters Inc. Laugh Floor.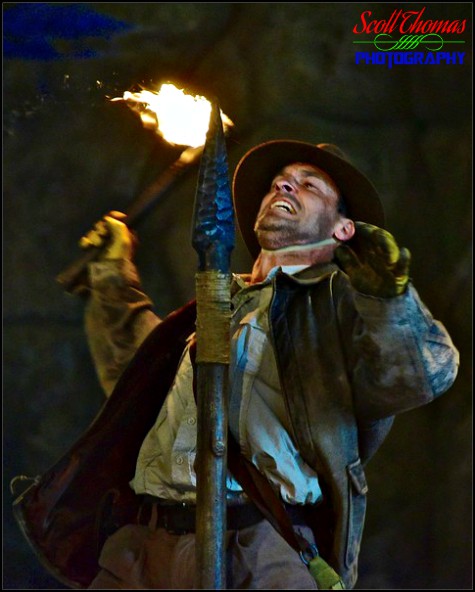 Or maybe, you just walked into the Magic Kingdom, and spot a gleaming castle in the distance. And as you head down Main Street you hear a familiar chorus of "M-I-C-K-E-Y M-O-U-S-E" — it's the Citizens who have joined the Dapper Dans to welcome you home.
We are heartbroken to report that equity performers from across Walt Disney World have been laid off, including CMs including the Citizens of Hollywood, the Citizens of Main Street, and performers from Hoop De Doo Musical Revue, Festival of the Lion King, Finding Nemo (1/2) pic.twitter.com/BjHHskC9K4

— AllEars.Net (@AllEarsNet) October 28, 2020
The global pandemic has had a catastrophic impact on the entertainment and travel industries. Broadway is set to be dark until May 2021, and the Disney Parks have laid off 28,000 people domestically. Movie theaters might not recover. Disneyland still hasn't reopened. 
Some people will say these aren't necessary industries. But aren't they?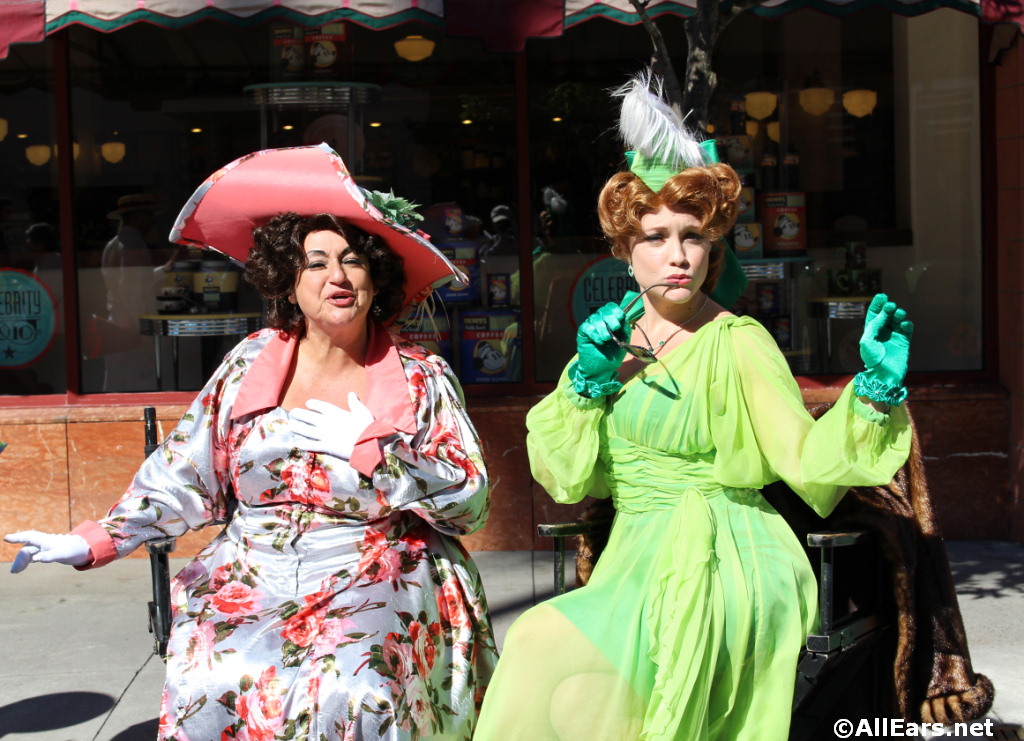 I'm not naive or pixie-dusted enough to believe Disney is vital to survival. It's a luxury, it's an extra, it's superfluous. But it's also an escape from the real world and a place where millions of families hold important memories. Disney, at its core, is joy — that's what it matters. And that's why the layoffs of Cast Members, especially iconic performers that so many of us know and love, hit so close to home.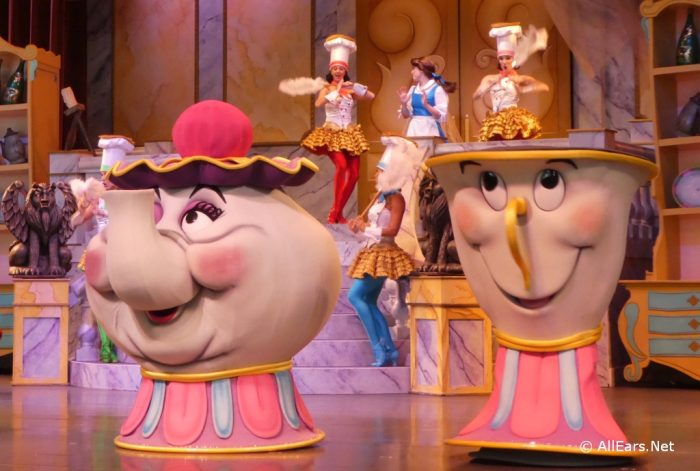 Words don't seem like a big enough tribute to the people who spent decades bringing joy to millions. To every single performer who these layoffs have effected, my heart breaks for you. I am so sorry. From the singers to the crew to the actors, thank you, thank you, thank you. Your incredible talents were truly a gift to each one of us who were lucky to see you. Thank you for making us laugh and smile and cry — thank you for BEING the magic.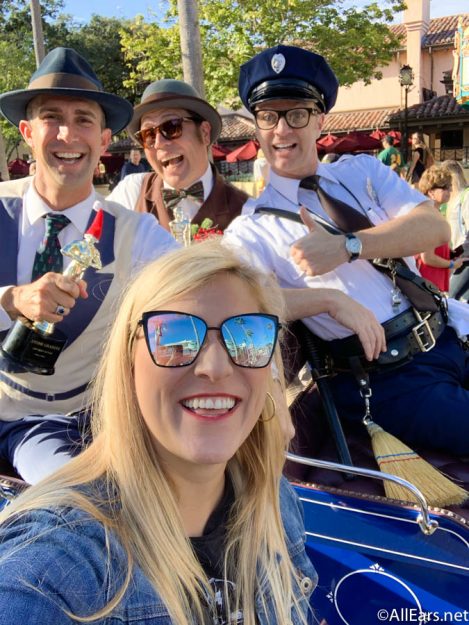 I'm choosing to believe this isn't goodbye, but rather, a see ya soon. I look forward to the day when I can cry during "Circle of Life" and laugh as the Citizens roll down Sunset in their white open-top car again. 
Because frankly…it isn't Disney without you.
With love,
Molly & the AllEars Team
If you have a memory of one of these beloved acts and shows, please share in the comments!
Join the AllEars.net Newsletter to stay on top of ALL the breaking Disney News! You'll also get access to AllEars tips, reviews, trivia, and MORE! Click here to Subscribe!