America isn't the only country where Disney fans can get their fix! There are a total of six international Disney Parks — both Disneyland Paris Resort and Tokyo Disneyland Resort are home to two Parks, and Shanghai Disneyland and Hong Kong Disneyland both house one Park.
Of course, all of the Parks have their own unique charms, but there are some clear differences in what each of them has to offer — which means you've gotta visit them all someday, right?
If you're planning a bucket list trip to visit the Parks worldwide, which ones should you prioritize? Here's our ranking of the international Disney Parks based on their attractions!
At the bottom of our list we have Walt Disney Studios Park, one of the two Parks at the Disneyland Paris Resort. This Park suffers from a few things that land it in the lowest spot. First, there are currently only 11 attractions offered here, which is by far the lowest in any of the international Parks. With so few attractions to offer, every single one of them would need to be a homerun to boost Walt Disney Studios Park higher up the list!
Unfortunately, that's not the case. While there are a few standout attractions like Ratatouille: The Adventure and The Twilight Zone Tower of Terror, several of the few rides which are offered aren't headliners. For example, they have their own Flying Carpets ride, like the one located in Adventureland at Magic Kingdom, which, while fun, is not a huge draw. For its lack of attractions, we put Walt Disney Studios Park at the bottom of the list.
Hong Kong Disneyland definitely has some really unique factors working in its favor. The Park has a relaxed and homey feel, and the mountains make a beautiful backdrop for Sleeping Beauty Castle. But as charming as this park is, its attractions largely lack originality. Many of the attractions are near or exact copies of rides found in the domestic Disney Parks. Dumbo the Flying Elephant, Mickey's PhilharMagic, and Mad Hatter Tea Cups feel copied and pasted into the Park. And the attractions that can't be found in the domestic Parks are far from groundbreaking — they almost feel like carnival attractions with better theming.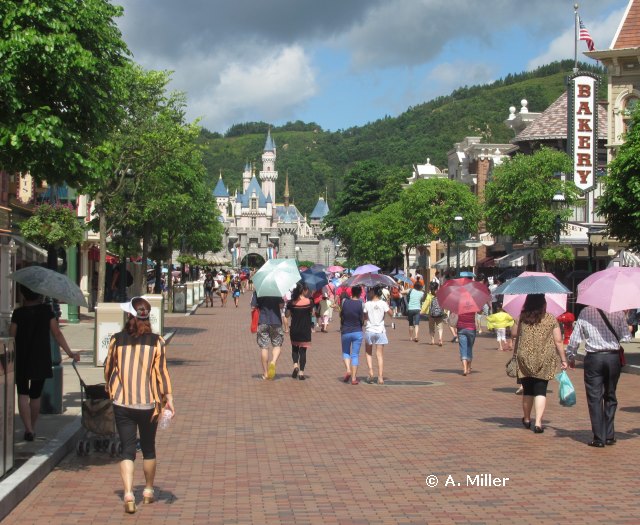 But there is one notable stand out attraction in Hong Kong Disneyland. Mystic Manor, this Park's take on The Haunted Mansion, has an incredible story, innovative technology, and an amazing amount of detail. It's definitely a bright spot in a crop of relatively forgettable attractions.
Disneyland Paris scores higher on the attractions ratings that the other Park in the Paris Resort. In fact, this is where the rankings start to get really tough because this Park does have a lot to offer. It has its share of attractions which can be found in the domestic Parks (Mickey's PhilharMagic, Star Tours: The Adventure Continues, and Mad Hatter's Tea Cups, for example), but it also offers unique attractions and different takes on some of the classics.
Both Pirates of the Caribbean and Phantom Manor (a take on The Haunted Mansion) offer a unique experience that some guests even consider as their favorite versions of the attractions. And there's a walk-through attraction inside the castle that allows guests to come face to face with Maleficent in her dragon form, which is both impressive and terrifying! Overall, Disneyland Paris does have a good crop of attractions, and this Park just missed making our top three!
The newest of the Disney parks, Shanghai Disneyland first opened its gates back in 2016. And there are a few ultra-impressive attractions here which landed it in our third-place slot! First, there's TRON Lightcycle Power Run, the distinctive rollercoaster which is currently being replicated in Magic Kingdom. In addition to checking the essential box of being an incredibly fun ride, the aesthetic of the attraction is super futuristic and really sets the tone for the entire land.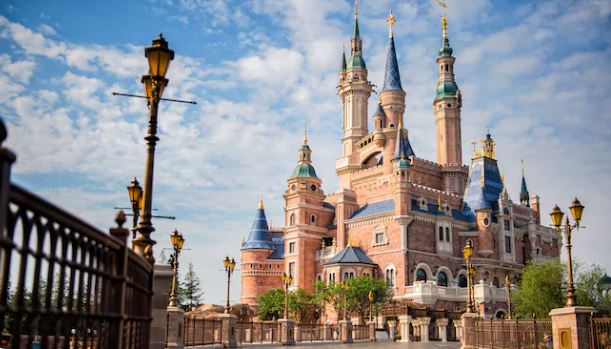 And the Shanghai version of Pirates of the Caribbean Battle for the Sunken Treasure is truly next-level. It has a different storyline than the other versions of the attraction, and it combines the use of multiple effects and technology to fully immerse guests to feel like they're exploring the depths of the sea!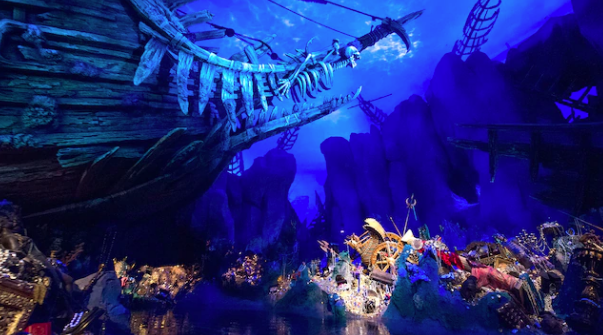 Enchanted Storybook Castle in Shanghai is also quite a feat — it's the largest of the Disney castles, and the scale really makes an impact! In addition to the unique attractions Shanghai offers, there are also some guest favorites from other Parks like Seven Dwarfs Mine Train and Peter Pan's Flight. Overall, there are a ton of great attractions to enjoy in Shanghai Disneyland, which lands it on the podium for us!
In the runner-up spot, we have Tokyo Disneyland! This Park has an ultra-strong crop of fan-favorite Disney attractions. Guests will find Space Mountain, Splash Mountain, Big Thunder Mountain, Haunted Mansion, Peter Pan's Flight, Pirates of the Caribbean, and more! And in addition to featuring the classics, Tokyo Disneyland also has a few attractions that can only be found there. Guests love Pooh's Hunny Hunt, a trackless dark ride that takes a more technologically advanced and immersive approach to the standard Pooh attraction.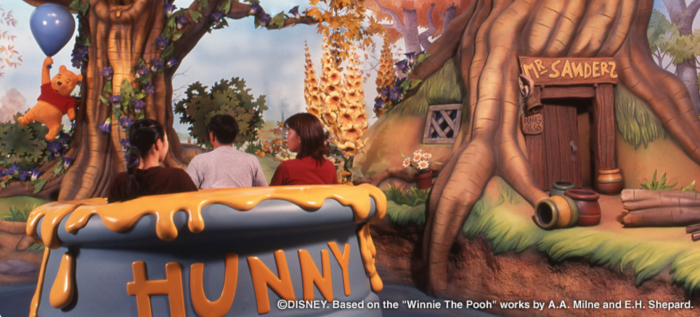 And Monster's, Inc. Ride & Go Seek! is a one-of-a-kind experience that sends guests on the hunt for monsters! Between such an impressive list of beloved classic attractions and a few takes all their own, Tokyo Disneyland is a strong second place.
That means our winner for international Disney Park with the best attractions is Tokyo DisneySea! The level of immersion in this Park is off the charts, and the attractions here can transport guests to another world! For the thrill-seekers, there are exciting rides like Journey to the Center of the Earth, Tower of Terror, and the Raging Spirits roller coaster. And there are tamer options as well, like 20,000 Leagues Under the Sea, Ariel's Playground, and Sinbad's Storybook Voyage.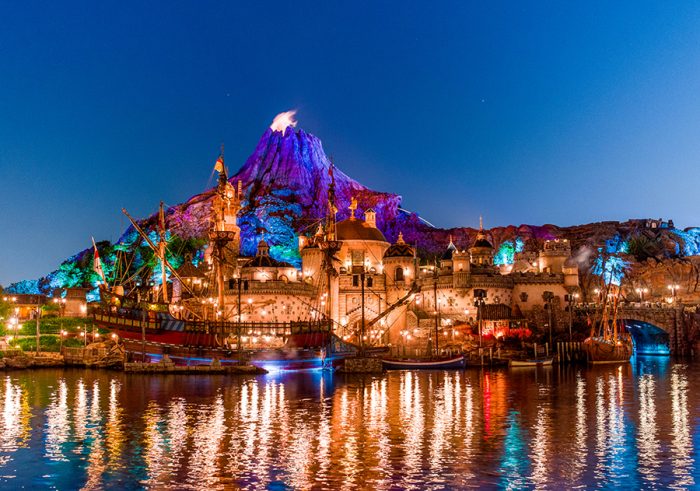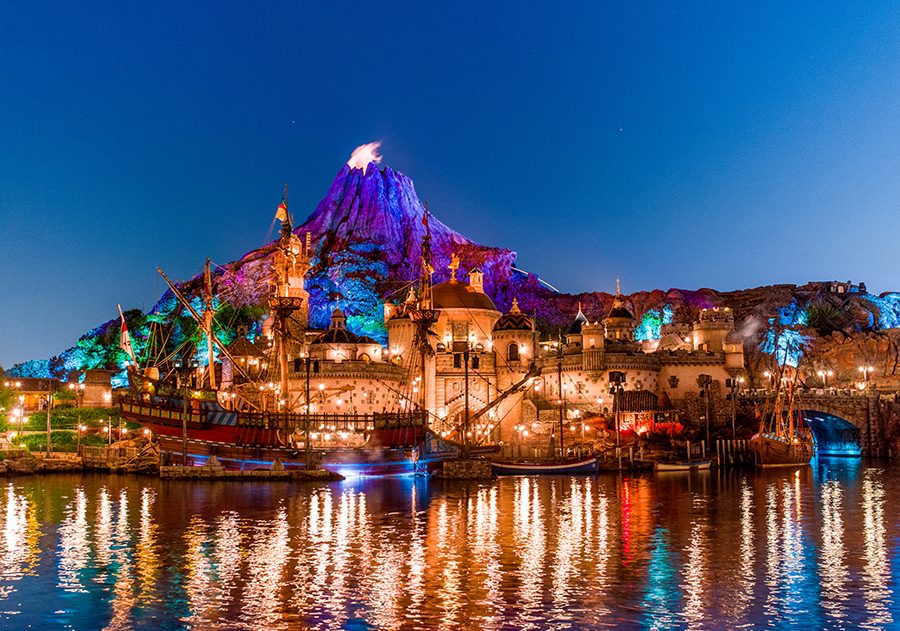 On top of the incredible attractions, the entire Park is so intricately themed that it takes guests on a story everywhere they look. While the rides in Tokyo DisneySea definitely back up this Park's number one spot on their own, we would also argue that the entire Park is an attraction experience in itself!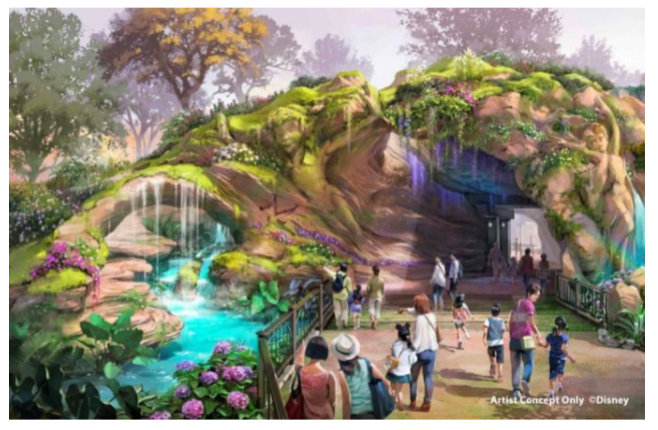 There you have it, our ranking of each of the international Disney parks based on their attractions! And while we think all of the parks have some great things to offer, it seems like Tokyo really knows how to build a theme park!
Do you agree with our list? Let us know your rankings in the comments!
Join the AllEars.net Newsletter to stay on top of ALL the breaking Disney News! You'll also get access to AllEars tips, reviews, trivia, and MORE! Click here to Subscribe!