Today on Disney+, director Don Hahn brings us a glimpse at the man behind some of Walt Disney Animation Studio's most popular and influential films in his new documentary, Howard.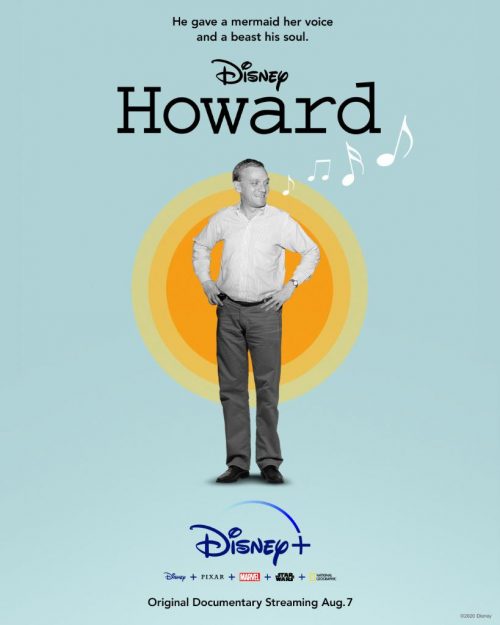 Howard Ashman, playwright, lyricist, and Disney Legend, evidenced his lifelong passion and aptitude for musical storytelling early on in his childhood in Baltimore.  His dedication and talent never deserted him throughout his years running the Off-Off-Broadway WPA Theater, during his big success writing Little Shop of Horrors, his dismal failure with Smile, or his final work with Disney on Beauty and the Beast, although many other things ultimately did.
Ironically, it is his massive, confidence-crumbling flop with Smile that leaves him open for a change when Jeffrey Katzenberg invites him to come work with Disney in California.  When he arrives, the assumption is that he will become part of the live-action branch of the studio, but the iconoclast, poorly regarded (at the time) animation department is where he feels more at home.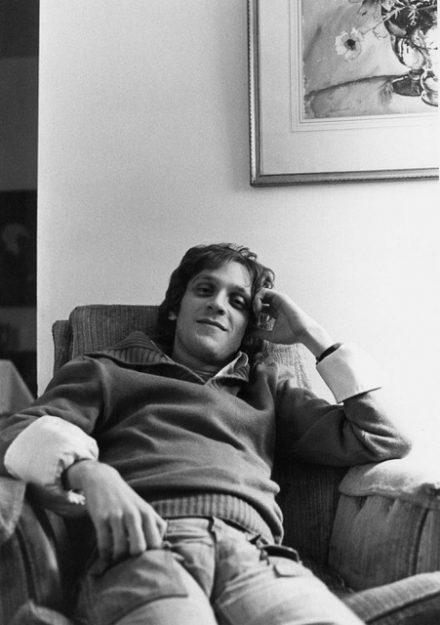 There, his formal training and innate understanding of the underpinnings of musical theater inform and elevate The Little Mermaid, Beauty and the Beast, and Aladdin into blockbuster successes that kick off a renaissance for Disney animation.
[For more information on this interesting and turbulent period of Disney history, see Don Hahn's earlier documentary Waking Sleeping Beauty.]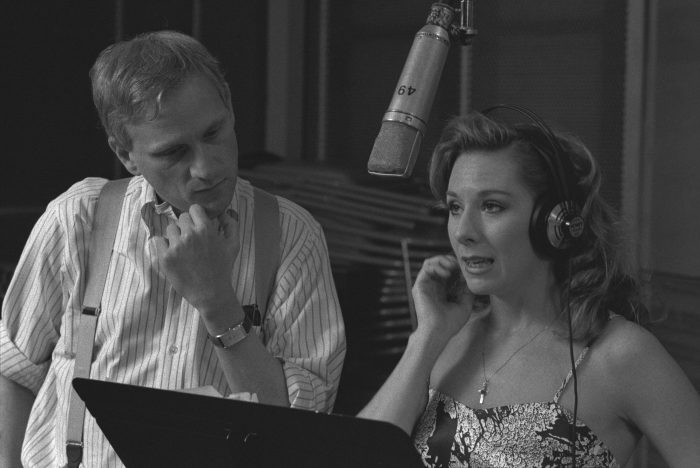 Given its presence on Disney+, one might expect a light retelling of Ashman's life with the bulk of the time given to his Disney work, but that isn't really the case here.  Made up largely of found footage and narration by his close friends and family, Howard centers strongly on Ashman the man, telling his personal story in his own words.  It doesn't shrink away from the important relationships in his life, homosexual or otherwise, and particularly not from his tragic fight with HIV that ultimately cut his life and career far too short at age 39.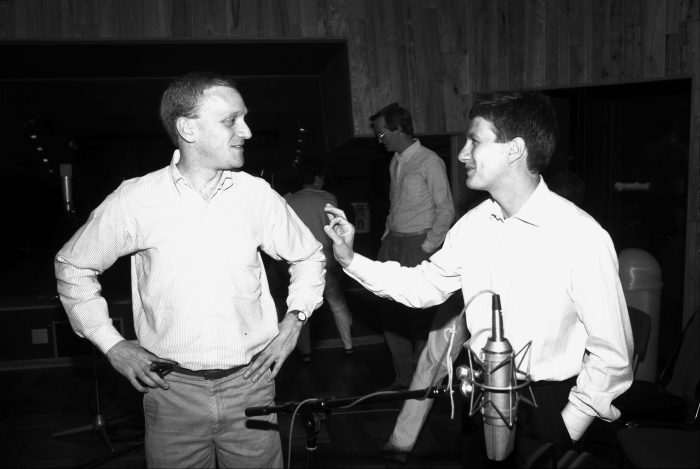 Some of the recordings, such as Ashman's interview during The Little Mermaid junket have never been heard before and give us a rare look at both the pride and joy he took in his work, and the incredible willpower that kept him going despite concurrently dealing with the incredible mental and physical toll HIV exacted.  The scenes showing him directing recording sessions with actors such as Angela Lansbury and Jerry Orbach demonstrate his talent for knowing exactly what he wanted out of a given performance and his facility for getting it.
Despite his many successes (seven nominations for Best Original Song, with two wins for "Under the Sea" and "Beauty and the Beast,") there is an air of melancholy that permeates the film, as his battle with fatigue and morbidity begins as early as Little Mermaid and cuts his tale so short he never lives to see either Beauty and the Beast or Aladdin finished.
Young people, or people with short memories, may not comprehend the horror that HIV represented at the time he suffered through it, or the stigma that caused him to hide his illness as long as he did.  [An example of suggested treatment when I was in school then, was to round up the diagnosed patients in isolation camps and give them DayGlo tattoos.]  Looking at the huge leap of sophistication in storytelling that he makes just from Mermaid to Beauty, it's an unthinkable loss that he never got to evolve his work further, and that we never got to hear the results.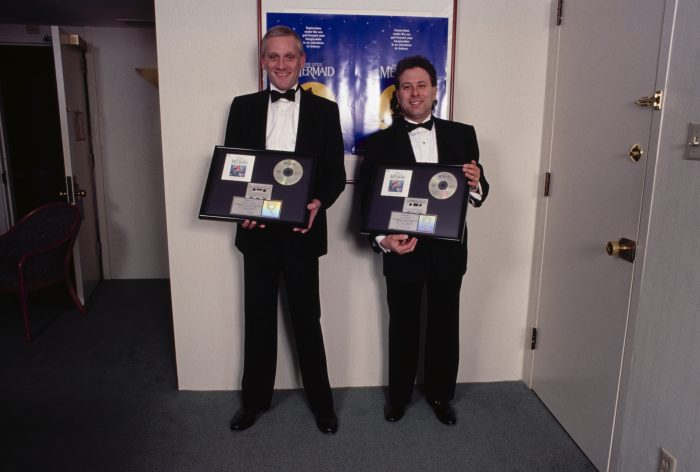 Ultimately, Howard paints a picture of Ashman as a talented, irascible genius whose work helped revolutionize musical theater and whose legacy was the rejuvenation of the animation field he so enjoyed.  It is a must-see for those who have spent hours watching his films or singing his songs — so practically everyone.  That he comes off as a strong but flawed character with clearly defined goals and specific wants would probably please him as a writer, as would the idea that the happy endings he gave Ariel and Belle long outlasted his own.
Produced by Stone Circle Pictures, Howard premieres today, Friday, August 7th, streaming only on Disney+.
Check out our YouTube Channel for reviews, news, information and more!
Questions?  Comments?  Suggestions?  Let us know below!
Click below to subscribe to the AllEars® newsletter so you don't miss any of the latest Disney news!