To all who come to this photo trivia game, welcome! Along the way, the photos can make us relive memories and see details that Walt's Imagineers put into everything we love in Walt Disney World!
Happy May, everyone!

We had a photo blog problem this week; we weren't the only one that didn't show, but:

To make up for it a little bit, everybody gets their name put in for the monthly draw.
Hey, pet lovers, if you could send a positive thought, my dog Daytona is having cancer surgery. Thanks!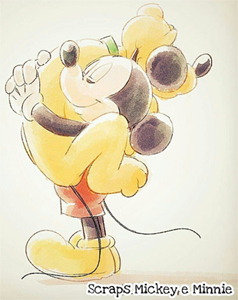 Challenge #636: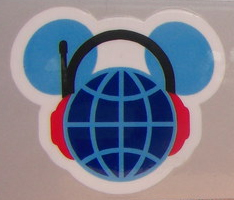 And here's the answer: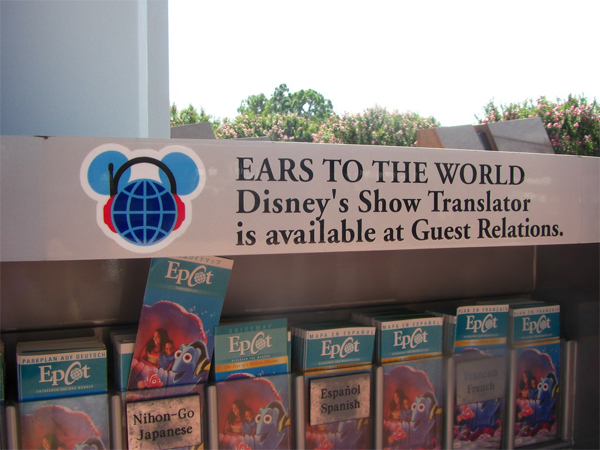 As you can see, it's the symbol for Ears To The World, Disney's Show Translator. I love the emblem, I think the Imagineers did a great job, but I first thought it was an audio tour. My husband stopped me from asking for a headset.
Axel Beer was the first to send in the correct answer! Congratulations to Axel Beer and to all our winners this week!  Andreas Beer, Joann Albrecht, Barbara Hicks, Karen Fichter, David Crockett, Belicia, Scott C., Aljaneen Curtis, Paul And Kelli Grundman, Team Hill, Jim Wieczorek, Barbara Diclementi, Tim Burr, Deanna, The Kuroly Family, Thankthephonecians, Jim Finley, Linda Hoffman, Theresa Maradei, Luis Rodriguez, Wayne Chadourne, Tony Bivens, Sherry Knoster, Crispin-Thompson Family, Steve Knapp, Donald Purney, Colin Moore, Janet T Thorn, The Kertes Family, Maureen And Warren Handy, Janet T Thorn, The Gunnels Gang, Phyllis, Linda College, Vera And Izzy Williams, Jodie S., Shannon Benton, Tom Patton, Sandra Debow, John Debow, Sue Bridges, Sue And Ed Adams, Grumpys Groupies, Vicki Britt, and Barclay Bakkum!
Time to announce the monthly winner! Congratulations, Devon Phillips! I will contact you shortly about getting your prize.
______________________________________________________
Challenge #637 Where in the world is this?
Going back to the parks! I made this easy (I think).
Do you know? Do you have a guess? Send in your answer before the end of the day on Thursday, May 7th by clicking on the blue box below. Please do not post your answers on this blog post.
See you soon, Players!

_____________________________________________________________________
Everyone who sends in a correct answer to a Where in the World Challenge this month will be entered in a drawing at the end of the month for some special AllEars® goodies!
Be sure to follow @allearsnet on Instagram and Twitter!
Check out our YouTube Channel for reviews, news, information, and more!
Click below to subscribe to the AllEars® Newsletter so you don't miss any of the latest Disney news!