We may be stuck inside, but with the wonder of the internet the world is still open to us all. And by world we mean the Disney one. With almost unlimited options it can be hard to pick what to watch, but never fear: we're here to help you plan all your Disney marathons.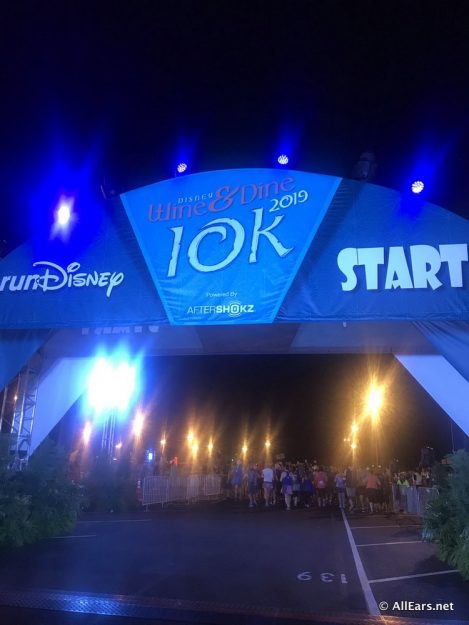 We just want to be clear, we are talking about marathons of videos and movies and not the running marathons (though those are great, too!). Here are some of our favorite things to watch in marathons.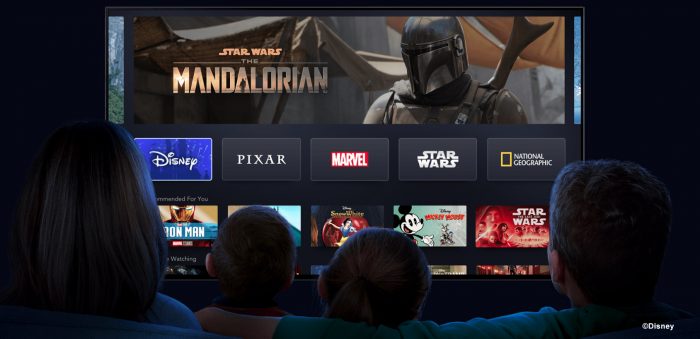 Disney+ Programming
Disney Afternoon Cartoons
Disney Afternoon was a magical block of animated series that we could catch on TV after school. From 1990 to 1997, the Disney Afternoon was on all of our TVs Monday through Friday for two cartoon-packed hours. During those two hours we believed a duck could swim in gold, a bear could fly, terror flapped in the night, and there was no case too big and no case too small. Now that we're all grown up we have to go to work and don't get home until much later, but we miss those magic afternoons.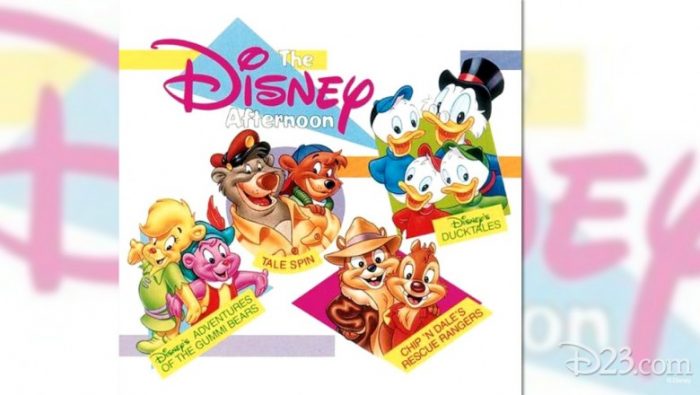 The series that were in this classic block became iconic household names. We had Ducktales, Talespin, Darkwing Duck, Chip n' Dale Rescue Rangers, the Adventure of the Gummi Bears, Gargoyles, Goof Troop, Quack Pack, Timon and Pumba, Aladdin, Mighty Ducks, and Bonkers. With the exception of Aladdin, all of these are currently on Disney+. Disney, it's us, your AllEars friends: PLEASE add Aladdin the animated series to Disney+ soon. Thanks!
There are a few other wonderful animated Disney series that weren't a part of the Disney Afternoon, but we consider honorary series like Disney's Doug,  the Little Mermaid the animated series, Kim Possible, Recess, and Hercules the animated series to be part of the canon. Why not carve out a chunk of your time at home to visit your ol' animated pals?
Disney Animated Films
The next way we are filling all of our time while stuck inside is with a Disney animated film marathon. There are a few different ways you can plan these. You can watch by theme, era, specific characters, or in order. If you are sitting down for a long haul, and most of us are, we recommend starting with the in order method. That means sitting down and starting with Snow White and watching all the way through to Frozen 2. It is a long road to travel and not without its bumps. There is a chunk that is a little rough to get through, like Home on The Range. And then there are some underrated eras, like the 80's where we got Black Cauldron and the Great Mouse Detective.
If you are really up for a challenge, add in all the direct to video sequels and the Pixar films, too. Speaking of the direct to video sequels, that is another way to do this. You can start with the theatrical release and then watch the sequels. Now's the time to catch up on any Disney animated classic that you missed or some of the lesser known sequels. Did you know there are two sequels to Cinderella including one that involves time travel?
D-COMs
If you're not familiar with D-COMs, they are Disney Channel Original Movies. For most of us, these movies made more of an impact on our childhoods than theatrically released movies. And most of these were weird… like, really weird. There's one with a kid who clones himself call The Other Me. There is one with a family of superheroes whose weakness is tin foil called Up and Away. In Luck of The Irish we meet a half leprechaun who loses a magical coin and curses his family, and the only way to cure it is in a basketball game against an evil leprechaun. There's one with a mummy that comes to life. One with a surfer stuck in a ski town. Honestly, we could go on and on with these and bore all of you, but instead you should just carve out some time and watch them all.
All of them are on Disney+ and definitely worth watching. In our opinion the best era of D-COMs ended with Zenon: Z3, but they kept making them. And some might say that the era after that was the best where we got films like High School Musical and the Descendants. Both are incredibly popular film series that many people forget are Disney Channel Original Movies.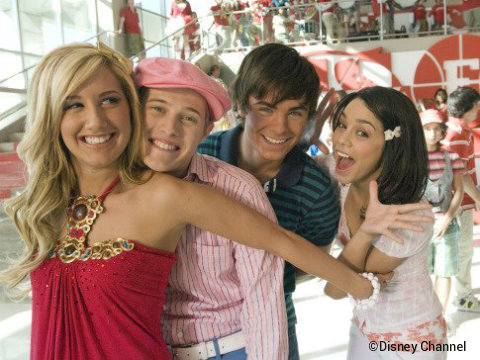 Muppets
Okay, now it's finally time to get into the good stuff with the most sensational, inspirational, and Muppetational marathon. There is something wonderful and charming about the Muppets. They constantly fail in almost everything they do, but they fail together, and they do it with a song and a weirdo being shot out of a cannon. If you have been living under a rock since 1955, then you might have never seen any of the dozens of Muppet movies or TV shows or specials or viral music videos or books or video games or comic books or touring shows or toys or everything else. The Muppets may have fallen a little to the wayside in the last few years, but they will never go away. If you haven't caught any of their wonderful antics, now is the time to get caught up!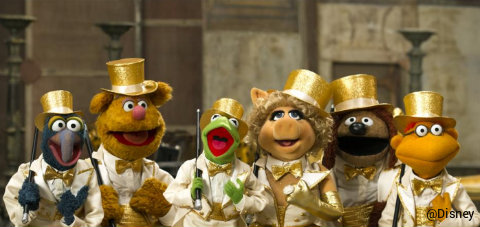 Currently only part of the Muppet catalog is available on Disney+, but there are some great ones on there. If you want to start from the very beginning, start with The Muppet Movie. It shows the history of how the Muppets all met, sort of. All of them are full of toe tapping songs and silly jokes. It was announced that a few seasons of the classic Muppet Show will be added to Disney+ later this year, and we can't wait. The Muppet Show was a variety show put on by the Muppets where celebrity guests would come by and things would never work as planned. There is a particularly great one where John Cleese, of Monty Python fame, shows up and doesn't want to participate in a song, so the Muppets keep singing after everything he says and turn it into a song.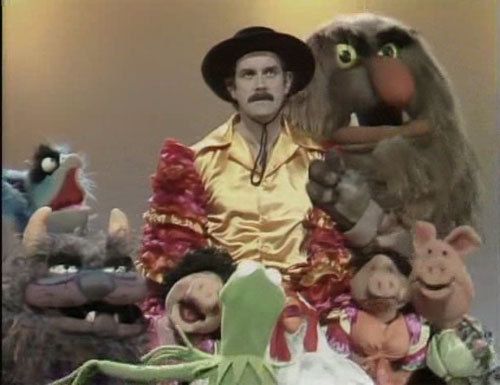 Take this time inside to get in touch with your inner Muppet. There's even a great special called The Muppets at Walt Disney World, that you can find on Youtube and will help fill that Disney World shaped hole in your heart.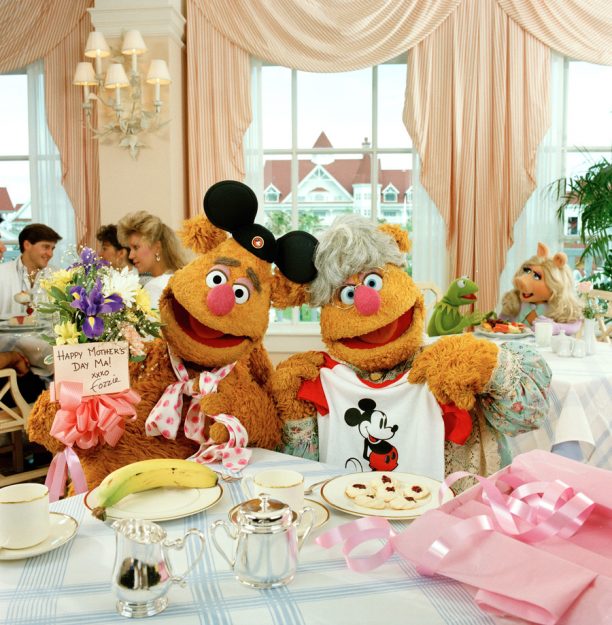 Star Wars
Similar to the Muppets, if you haven't ever watched any Star Wars now is the time to hop on that X-Wing and fly to the Dagobah system. (After you watch them you'll get those references.) There are eleven live action Star Wars movies, one animated movie, one live action series, and three animated series. You don't have to watch them all, and honestly some of them aren't really worth watching, but there are some really great ones that are worth catching up on. The main movies, chapters one through nine, are pretty good and worth watching. If you've never seen Star Wars, we recommend starting with the first one ever made, A New Hope. It is a great jumping off point, and if you like it then watch the next one or ten.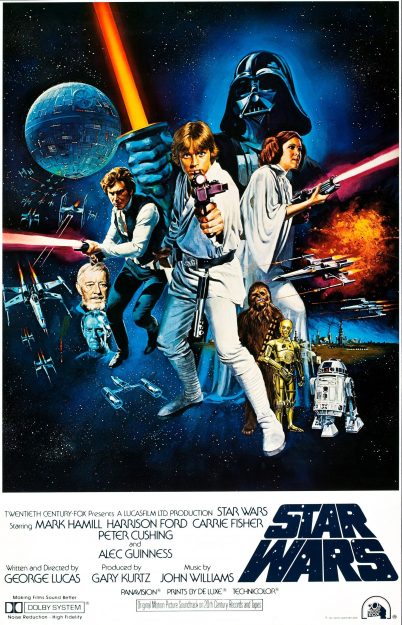 If you've seen the movies and are looking to expand your Star Wars knowledge then why not jump into one of the animated series? The first one they made was Clone Wars and takes place chronologically first, but you can really start with any of them. Our personal favorite is Star Wars Rebels, which takes place before A New Hope and follows the early era of the Rebellion in their war with the Empire. Rebels stars the ragtag crew of the Ghost and their missions around the galaxy to stop the Empire. It only lasted three seasons but was fantastic.
Now if you aren't a big fan of cartoons or have already watched them all, and haven't seen The Mandalorian, then 1. what have you been doing since November and 2. seriously why haven't you watched it already? The Mandalorian is the first live action Star Wars series, and, boy, was it a good one. All of the episodes are currently on Disney+, and as soon as you're done reading this, go watch it. All kidding aside, it was a fun space western that gave us some great new characters including a cute one that made the internet go nuts. All of these Star Wars movies and series can currently be found on Disney+.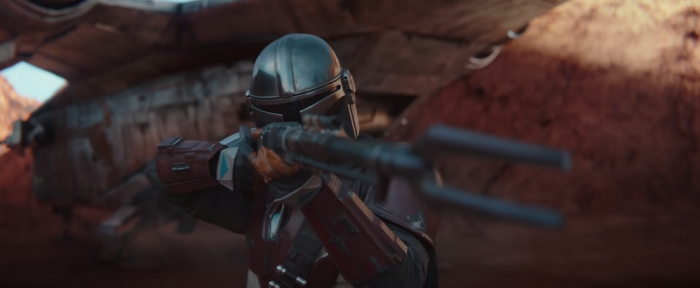 Attraction Videos/Ride Videos/Fireworks videos
If you can't go to the parks, why not pretend to go to the parks from the comfort of your own home? There are a few different ways you can do that. The first is look up the pre-show videos from the attractions. If you haven't read about our love for the pre-shows in Disney World and Disneyland and the characters in them, check out our favorites here. Most of these have been uploaded to Youtube, and watching them will help you get your Disney parks fix when you can't go to the parks.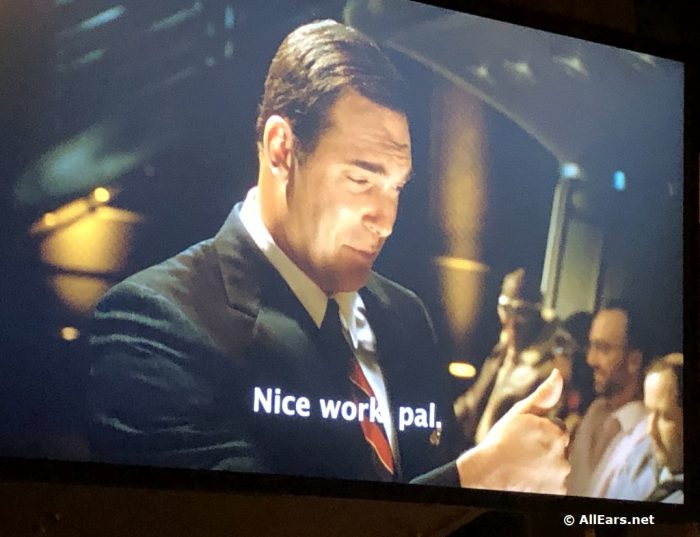 After the pre-show, the next logical step is to watch ride videos. It may not be the same as riding the actual rides, but it's a great way to have some fun at home and kill some time. We recommend lining up some cardboard boxes and getting in them and putting on a roller coaster ride video. Make sure to throw your arms up and lean into the turns. It's also a great way to see if a ride is too scary for little ones for the next time you go to the parks.
Check out AllEars on YouTube where we've got tons of ride videos (and other fun stuff like park challenges, trivia, and trip planning tips!).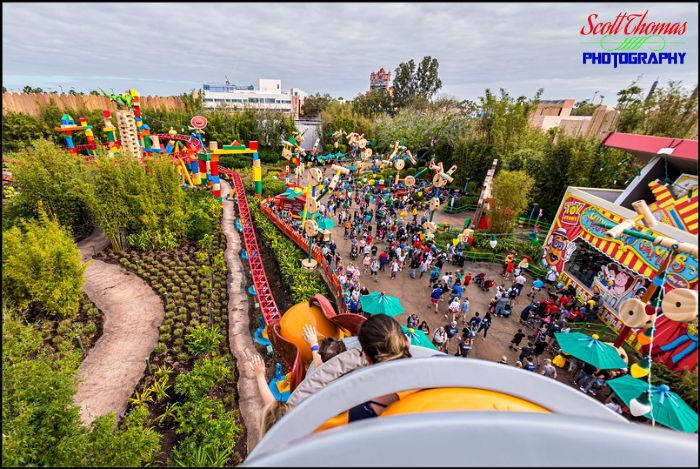 Not all attractions in Disney World and Disneyland are rides, though; some are great shows. You can find most of these on Youtube as well. Great shows like Muppet Vision 3D and the now-defunct Captain Eo are on YouTube in full. Why not binge watch some of these classic Disney parks shows with all your time at home?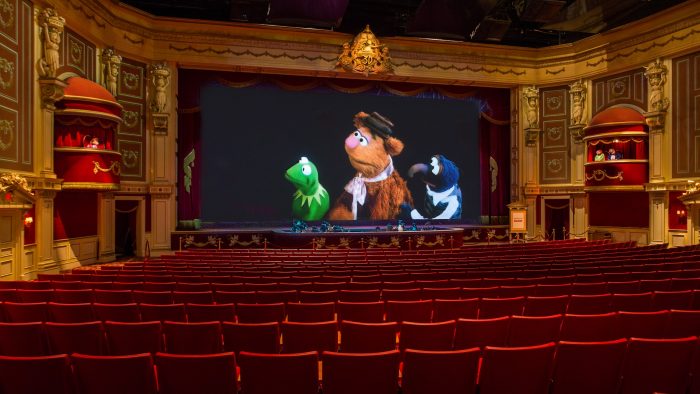 After a long day in the digital equivalent of the park there is no better way to end the day than with one of the Disney World or Disneyland fireworks shows. There are videos of almost every version of the fireworks shows on Youtube, Some of them were even uploaded by Disney parks themselves.
Click here for some fun livestreams!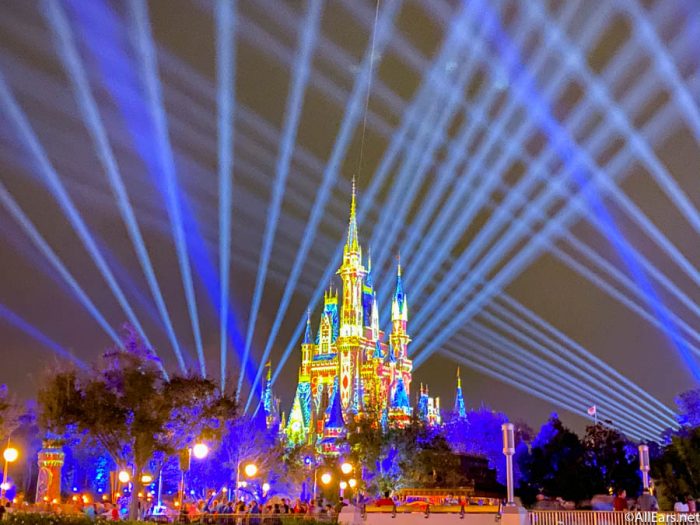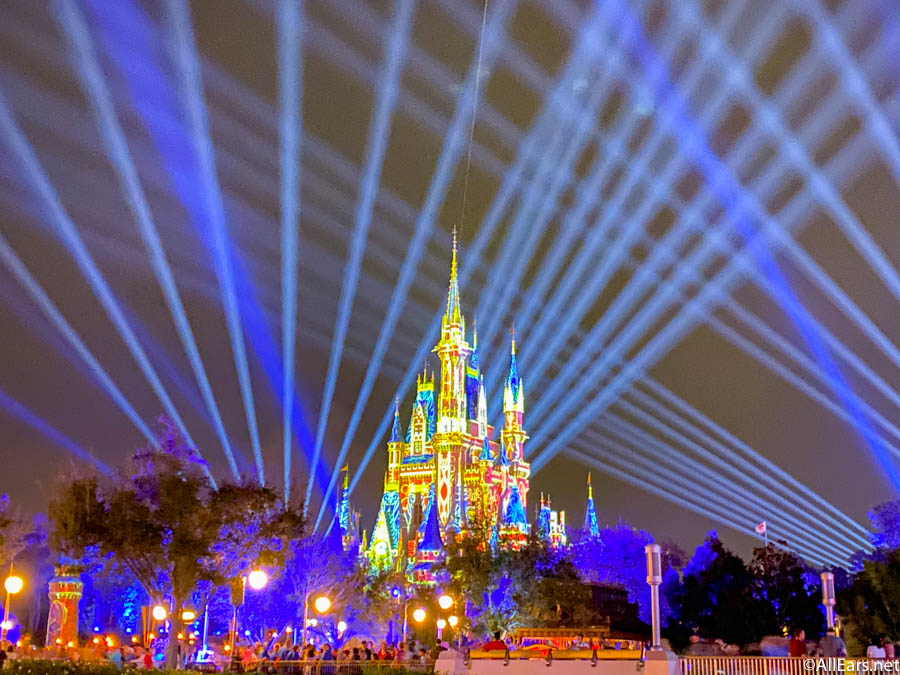 AllEars Videos
That's right, folks: if you've watched every Disney movie and series and all the ride videos we have hundreds of videos that we've made about Disney World and Disneyland. To watch them all check our Youtube page here.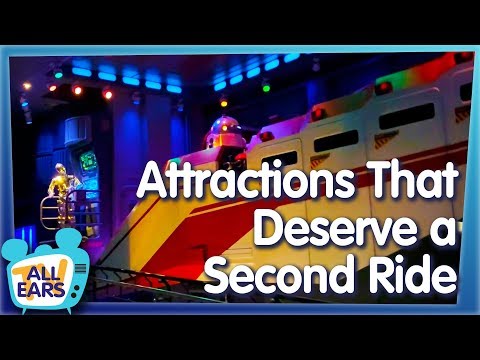 If you've already seen all of these suggestions, then our final suggestion is just open Disney+ and click on anything you haven't seen. You can't go wrong, (unless you watch the Country Bear movie).
What are some of your favorite Disney things to marathon? Let us know in the comments.
Join the AllEars.net Newsletter to stay on top of ALL the breaking Disney News! You'll also get access to AllEars tips, reviews, trivia, and MORE! Click here to Subscribe!