Hi, AllEars readers! If you would like to read more information regarding the temporary closures at the Disney Parks, please
click here for a list of closures at the Disney Parks
, or
click here for some of our most FAQs
. From all of us at AllEars, our thoughts are with those affected. While the Disney Parks are closed, we will continue to write articles and bring you AllEars TV videos to enjoy and for our readers to use once the parks reopen. 
Have you been wondering what it looks like in Disneyland with no guests, Cast Members, or activity? It's difficult to imagine, since we typically think of Disneyland as bustling with activity!
Well luckily for us, now we have a peek into what a vacant Disneyland looks like — and it's definitely giving us some eerie vibes.
Disneyland Park and Disney California Adventure have been closed since Saturday, March 14th. This is, by far, the longest closure the park has experienced in its nearly 65-year history. We got a glimpse of what the shuttered parks look like from the outside when Downtown Disney was still open, but our views were limited to what we could see from the closed gates.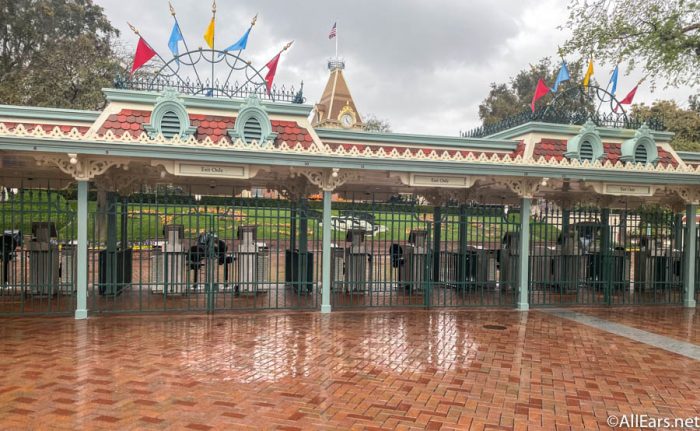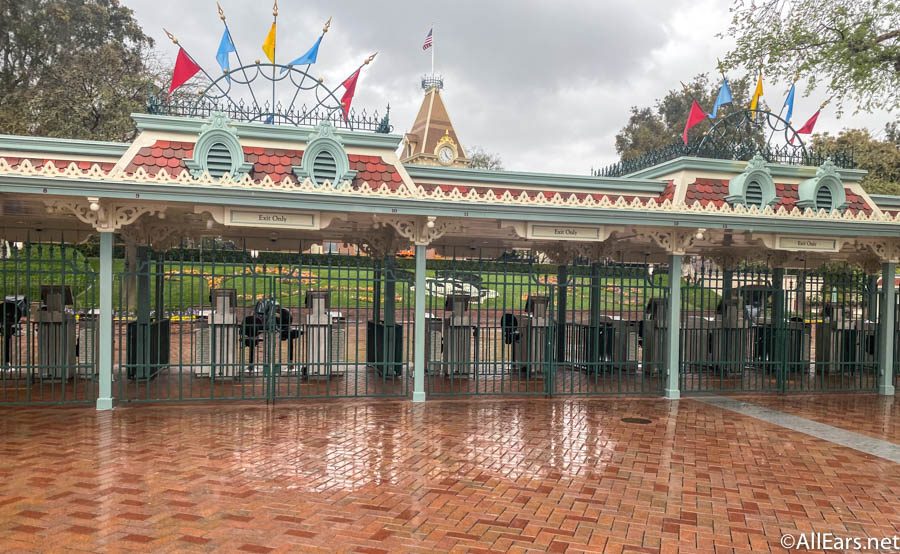 This left us wondering: what does a completely empty Disneyland look like? Well, we now have a bird's eye view into the deserted parks. The U.S. Sun released a video with aerial views of both Disneyland Park and Disney California Adventure. The first image shows the empty Disneyland entrance. Even though we've seen the park from the outside, getting a wider view of the abandoned space puts things into perspective. The area which is usually teeming with excited guests is now totally clear.
Next, let's move down to Main Street, U.S.A. Just a few weeks ago, you would have seen guests filing into the Emporium to pick up a souvenir, heading out of Jolly Holiday Bakery Cafe with a snack in hand, and snapping pictures of Sleeping Beauty Castle. Seeing Main Street, U.S.A. empty and quiet gives us chills.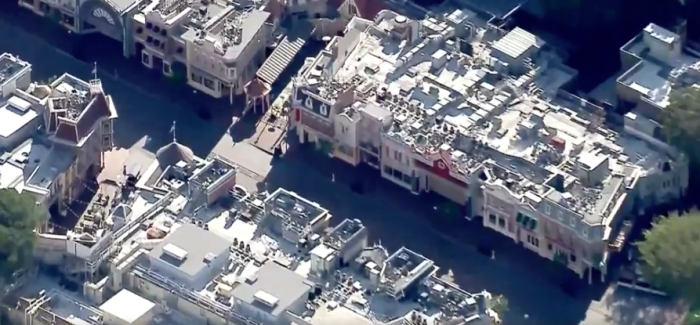 The rest of the images in the video focus on Disney California Adventure, so let's move on to the Pixar Pal-A-Round. Guests can typically expect to see the wheel slowing spinning with gondolas swinging back and forth. Now, we can see the ride at a standstill.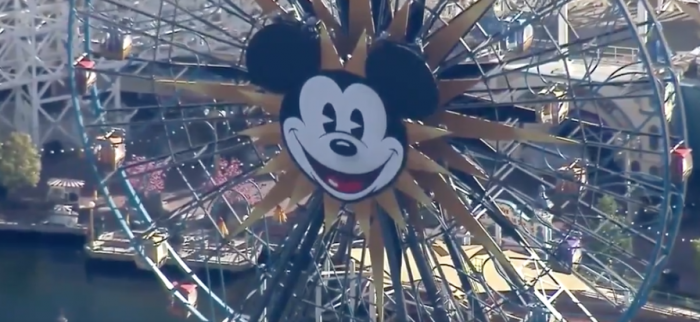 As the camera pans out farther, we see a wider view of an empty Disney California Adventure. It's strange to see attractions like the Incredicoaster not in motion.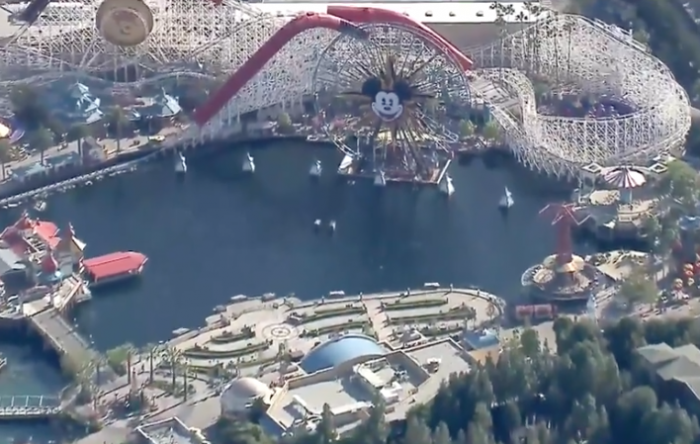 Here's a view of Pixar Pier from another angle. Across Paradise Bay, it's strange to see the World of Color viewing area empty when we're used to being packed in, shoulder-to-shoulder.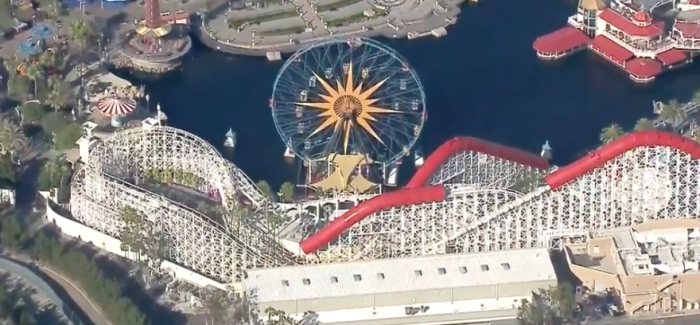 As the camera pans out even more, we can also see Disney's Grand Californian Hotel in the bottom right corner, which is also closed. While the buildings and trees make it difficult to see the lack of crowds at the hotel, the one giveaway is the empty pool.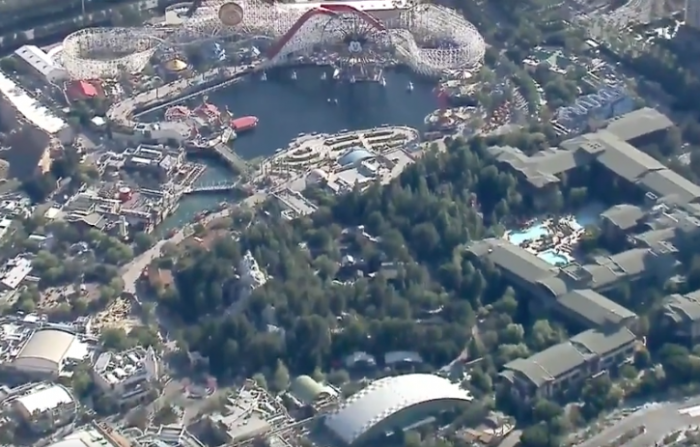 Finally, we'll end on the widest shot provided in the video. The deserted parks, motionless attractions, and empty parking lots definitely make for an eerie image.
A few months ago, we never would have expected to see Disneyland looking like a ghost town. But given the unprecedented situation, we're glad to see that social distancing is being taken seriously. Everyone stay safe and hopefully we'll see you in the parks soon!
What area of Disneyland do you think is the most shocking to see empty? Let us know in the comments!
Join the AllEars.net Newsletter to stay on top of ALL the breaking Disney News! You'll also get access to AllEars tips, reviews, trivia, and MORE! Click here to Subscribe!