Its been a while since we've had an update on the new restaurant Asian Street Eats in Disneyland's Downtown Disney, but now there's a big sign of progress!
Asian Street Eats is a new take-out window set to open in Downtown Disney that will serve cuisine inspired by — you guessed it — Asian street food. There isn't an official launch date yet, but based on the original announcement it should be this winter.

And based on the exterior completeness, we're thinking the opening could be soon.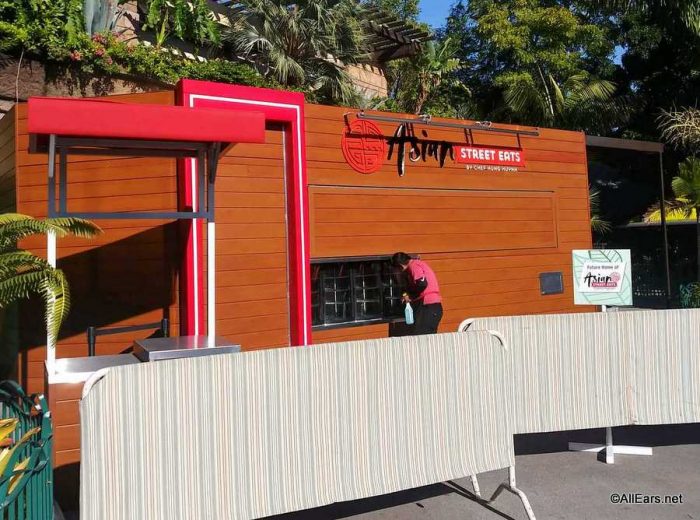 Asian Street Eats is being opened by Chef Hung Huynh, the winner of season 3 of Top Chef. Chef Hung also previously worked at Morimoto Asia in Disney Springs at Walt Disney World. His new restaurant will feature traditional Asian street food including mixed rice bowls, potstickers, scallion pancake wraps, Asian sodas and teas, and mochi for dessert. 
In the classic street food manner, this is strictly a take-out window. There won't be any seating in the new spot. But that is part of the charm of street food. Getting to eat something flavorful and unique while walking around or sitting in an open-air environment. 
Are you looking forward to Asian Street Eats in Downtown Disney? Let us know in the comments.