Walt Disney Animation Studios lets us go back to Arendelle this winter with the return of Elsa, Anna, Olaf, and Kristoff in Frozen 2.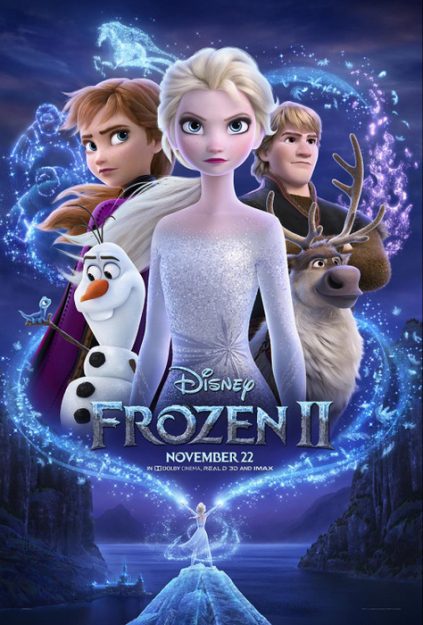 To get us ready for finding out what lies waiting for our Frozen friends after their initial Happy Ever After, the cast and creatives involved met at a recent press conference.  In attendance were Kristen Bell 'Anna', Idina Menzel 'Elsa', Josh Gad 'Olaf', Jonathan Groff 'Kristoff', Evan Rachel Wood 'Queen Iduna', Bobby Lopez and Kristen Anderson-Lopez / Music and Lyrics, Jennifer Lee / Chief Creative Officer, Director, and Writer, Chris Buck / Director, and Peter Del Vecho / Producer.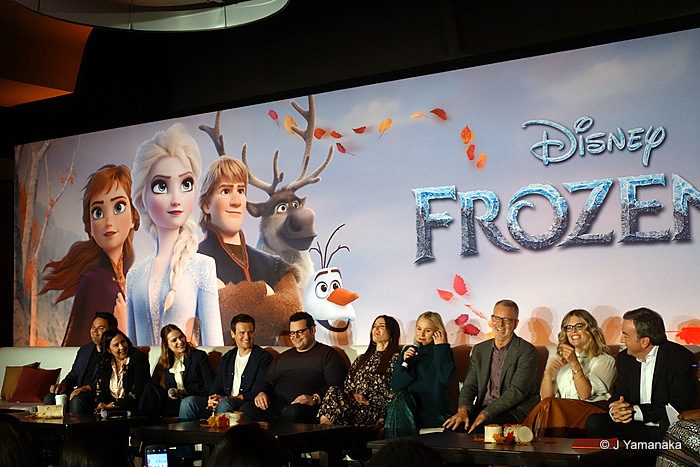 Panel highlights: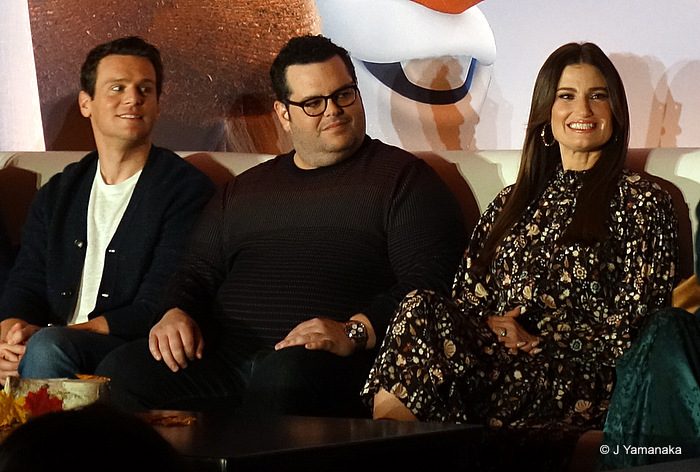 Gad on Olaf's maturation:  "My oldest child one day was sitting at the table.  She was laughing and all of a sudden tears started streaming down her face.  She looked at me and my wife and she goes 'what if I don't wanna grow up?' And she started crying and it was so unbelievable because I think we all have had that experience as kids, but it's so traumatic you just forget about it.
"But that is the way I feel about Olaf in this movie.  In the first movie, he was this innocent ball of naivete who was willing to basically go out into the summer sun because he didn't know any better and embrace it, and in this movie he's almost gone from toddler to fully grown child, where now he's starting to ask those questions that don't always have easy answers.  And both from a comedic perspective, that gave me so much to play with, but more importantly, from an emotional arc it was just such a beautiful journey of that moment in life when you start to realize that maybe the world isn't just raindrops and lollipops and roses and…whatever that lyric is.  But that is such a beautiful thing to play."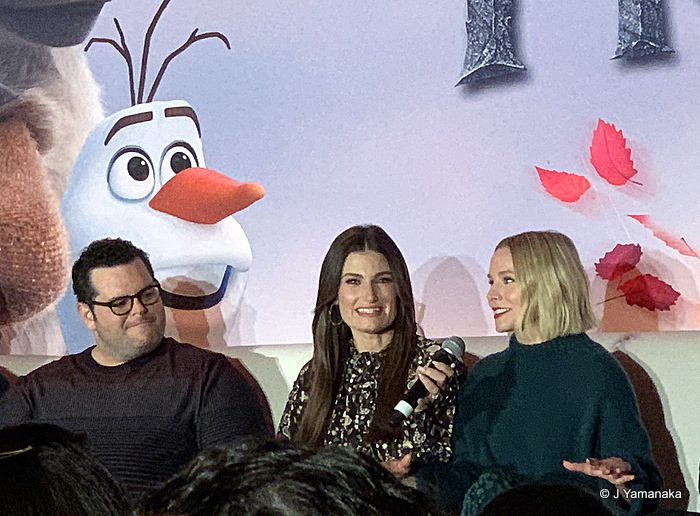 Menzel on preparing to revisit Elsa:  "It's never really ended from Frozen 1 to 2, because I'm singing the music all the time, all over the world, looking out into an audience and seeing people of all ages, really, singing this music and reminding me how they've been touched by it and how they've learned to celebrate that thing inside them that makes them feel extraordinary in the world."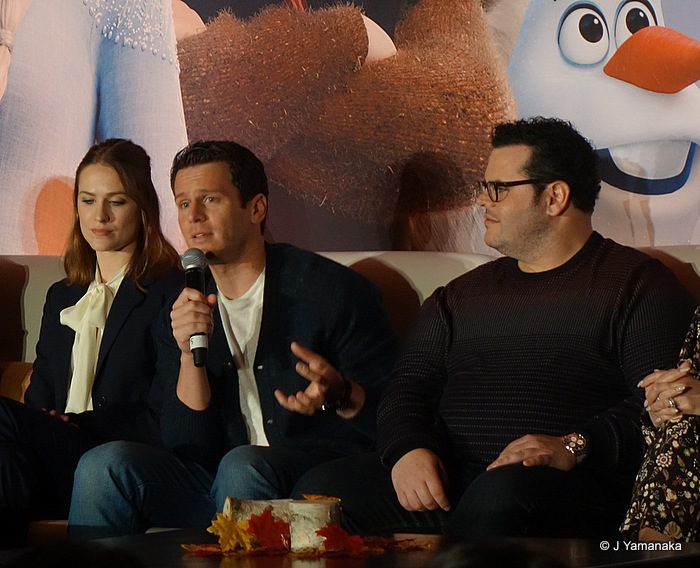 Groff on Kristoff's big song "Lost in the Woods":  "Someone made the point yesterday actually, that oftentimes it's girls that are singing about pining after a man and the frustration of not being able to express it, or the man has left and now they're alone singing about it.  And, like, the first Frozen and this Frozen in many ways, it inverts that.  And so here's a man pining after a woman trying to come to terms with his emotions and sing about it, and I think that making the true love in the first film about familial love and making the center of the story these two sisters is part of what Frozen does.  It continues to kind of challenge your expectations of what the stories are."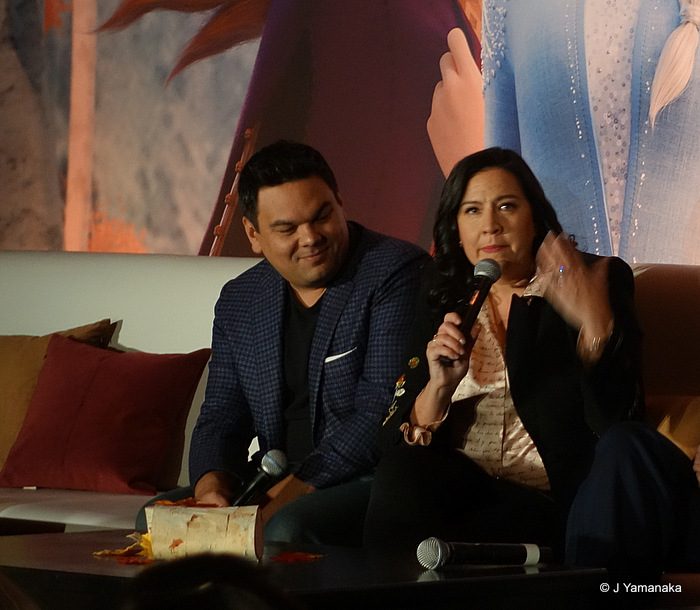 Anderson-Lopez on "Lost in the Woods" : "We struggle with many projects, that men being able to sing an 'I want' song is very very hard.  Unless they are orphans, new to the country singing 'I'M NOT GIVING AWAY MY…SHOT'…it's very hard to have a man sit down and go ♫ 'here's who I am, here's what I want' ♪ [to the tune of 'Part of Your World'] and we deal with this all the time."
Lopez:  "It ties in with why kids get bullied.  It's very sad"
Anderson-Lopez:  "It is very sad.  So in order to thread the needle…it needed to be a fun moment.  We've been in the woods, we've learned some really heavy things, we've just seen terribly scary Earth giants go by…we needed to have a moment of fun but we also didn't want to lose the tether to real emotion and real problems of transformation that are happening in the woods.  So what is the best way to have some fun…in the same way that when we sing any song about 'THE GLORY OF LOVE' when we're doing karaoke.  Like, yes, we're having fun, but yes, we might actually be feeling like ♪ 'I AM A MAN WHO WILL FIGHT FOR YOUR HONOR…'" ♫
[Song Break]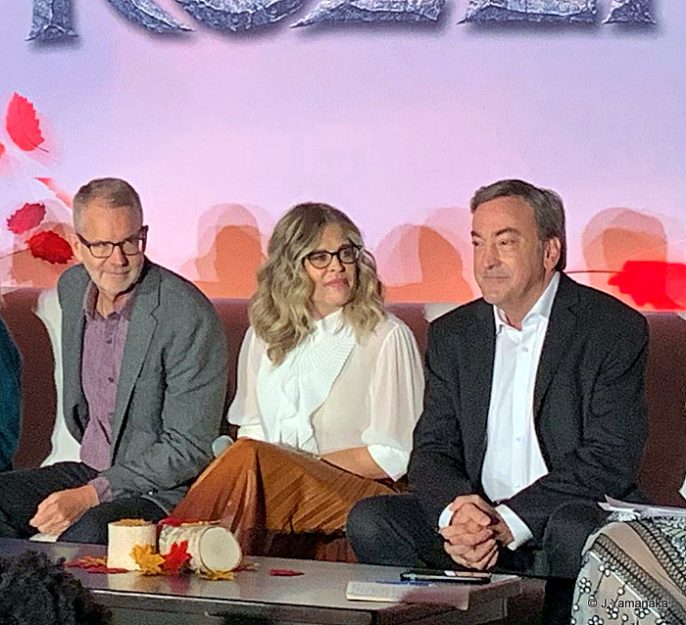 Lee and Bell on whether Frozen 2 is too dark for kids:  
Lee:  "We have seen it with young audiences and sometimes we forget…we go back to old traditional fairy tales:  They always have a moment that gets a little scary…and that's part of what fairy tales are for, so that you, as a child and as a person in your life, can experience things and go 'oh!' from the safety of your seat.  And it helps you cope with life.  And I think those are really important.
"Kids reach up.  So I think we didn't go into the characters being full of fear and violence in that way, we went to those things that are evocative and mythic and fairy tale and you know Pinocchio and Bambi and Dumbo–this is part of fairy tale land.  We've had incredible response of kids going through those moments and coming out the other side with the triumph.  I think for us, we grew up on those fairy tales and we didn't want to be afraid of it."
Bell:  "I have two little girls too…we're always asked 'why do you think the first one hit?'  My conclusion is, we don't give kids enough credit because they're projections of us and we want them to be happy and because we want ourselves to be happy all the time.  We don't give them enough credit for their ability to digest complex situations and trauma and struggle.  And I think that's why the first one hit:  Because this character identified in kids what do you do when you feel two different things?   When you feel shy and vulnerable, and incredibly powerful?  And I think in this second one, that's the power of story.  You don't have to tell them that the world is a scary place (even though it really is) you can let them see a story that has a resolution and…it's kind of like why toddlers have tantrums.  These things I read said they're trying on emotions that don't yet fit because they're practicing.  It's the same reason puppies play fight–they want to feel adrenaline and cortisol so they know how to handle it when they're older.
"So I actually think that it's great for kids to be a little bit on the edge of their seat, because it's a safe environment to try on those emotions."
Frozen 2 opens in U.S. theaters on November 22, 2019.
In case you've missed it, here's the trailer for the new film:
Questions?  Comments?  Suggestions?  Drop us a line below.
Be sure to follow @allearsnet on Facebook, Instagram and Twitter!
Check out our YouTube Channel for reviews, news, information and more!
Click below to subscribe to the AllEars® newsletter so you don't miss any of the latest Disney news!

Will you be seeing Frozen 2? Let us know in the comments.