Heroes and villains: these characters get all the attention in Disney movies. But what about the fish, enchanted objects, and fairies that steal the show, give us plenty of laughter, and make us fall in love with their hearts and spirits?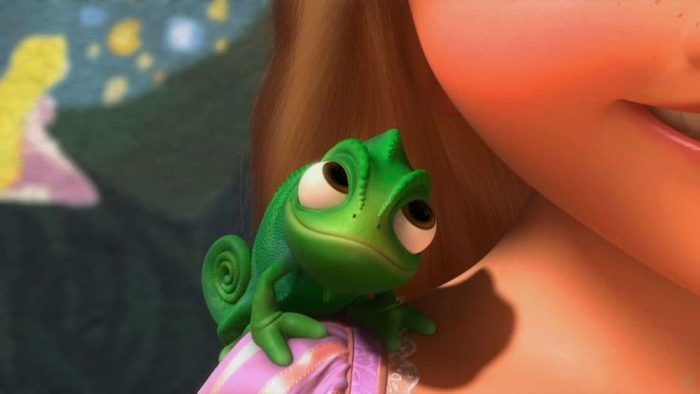 Yeah, we're talkin' about incredible Disney sidekicks!!
And although they might not be the main focus of their films, these sidekicks are getting a taste of the spotlight right here!
We're ranking our fifteen favorite Disney plus ones!
15) Raja
A best friend should be supportive, loyal, and loving… and Raja goes above and beyond as Jasmine's furry friend. She protects Jasmine against people like Jafar, deeply cares about her owner's well-being and wants her to experience life to its fullest beyond the castle walls. Despite the fact that Jasmine is the center of her world, Raja is willing to let her go so Jasmine can have a better life when she tries to escape the palace during Aladdin. I sometimes get teary thinking about Raja's selfless love, honestly.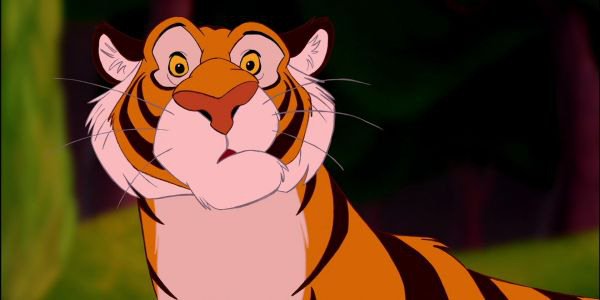 14) Terk
First of all, we stan an androgynous female character in a Disney movie!! Terk's gender doesn't affect how the audience perceives her in Tarzan. Regardless, she is the fun-loving friend who speaks her mind. She'll tell it like it is and may give you tough love in difficult situations, but she is always there to lend a hand and give compassion. Plus, she plays a killer tea set number in "Trashin' the Camp," so she's pretty dang talented.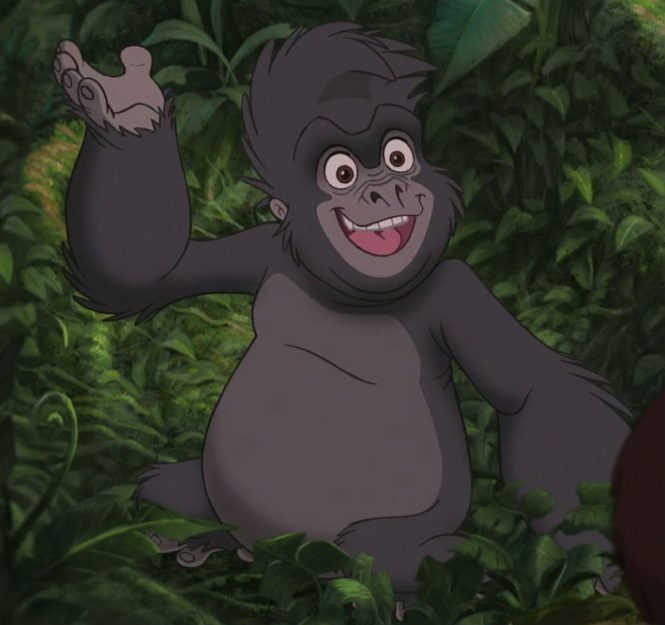 13) Raymond
Ray might be a little rough around the edges, but this firefly has such a HUGE heart. Raymond's main priority in life is to give love and be loved (which is a beautiful sentiment in itself). He loves Evangeline the Star, even though he can't reach her, and he desperately wants to help Tiana and Naveen achieve a life together. He loves unconditionally and completely, even sacrificing his own life because he cares so much about his friends. Yeah, he's a keeper.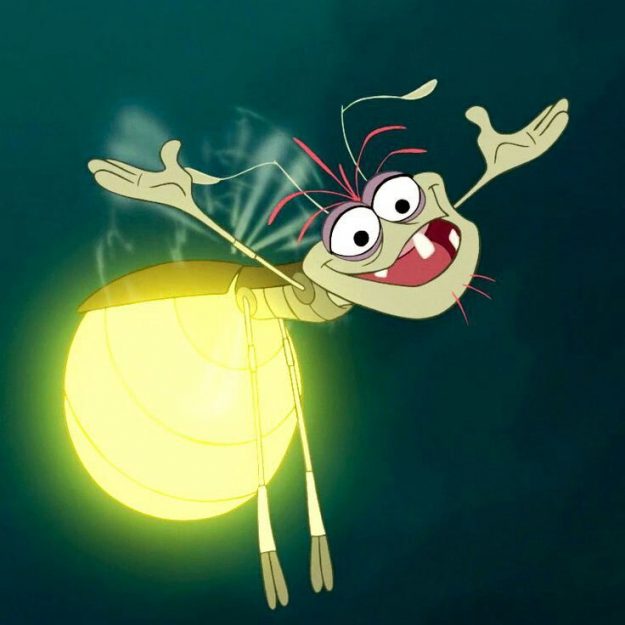 12) Dory
Although she's hilarious and scatterbrained, Dory is extremely intelligent when it comes to people… er, fish. She has a level of emotional understanding that many other characters don't. She empathizes with Marlin's situation and perseveres through his frustration because she knows that he is innately good. She assumes the best about others before being shown the worst, yet she doesn't place her trust in the wrong people. Although she isn't conventionally smart, Dory's still got a brain and a heart.
11) Sebastian, Flounder, and Scuttle
These three are completely different from one another. Flounder is frequently scared of the world, Sebastian is abundantly cynical, and Scuttle gets caught up in illusions. However, despite their opposite personalities, they all work together to help Ariel. These friends are the dream team for real. They set up a whole date for Ariel, rescue their friend from an evil witch, and even put themselves in danger to help. #Squadgoals!!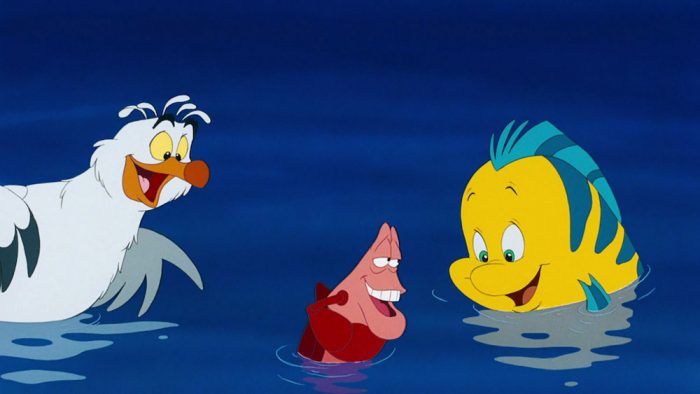 10) Lumiére and Cogsworth
Although Lumiére is more whimsically passionate and Cogsworth has more sensible practicality, their friendship is fueled by their differences. They love each other, even though they might get on each other's nerves. They both hope for the best for the other character, rooting on the victories and helping through the failures. They just show that you can get along with anybody, even if that person is the ISTJ to your ESFP.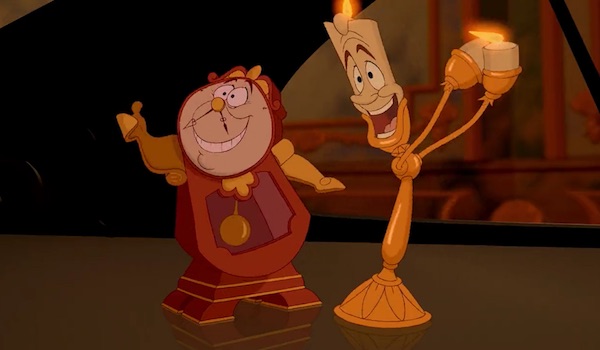 9) Timon and Pumbaa
These two laid back lads always say "Hakuna Matata," but — if we're being real here, they have plenty of worries. In fact, they worry so much about Simba that the possibility of their trio going down to two breaks their hearts. They are thoughtful and even take Simba in when he had nobody else. They patiently teach him the ropes and raise him to become the strong lion he is at the end of The Lion King. Timon and Pumbaa are basically Simba's father figures, and we are here for it.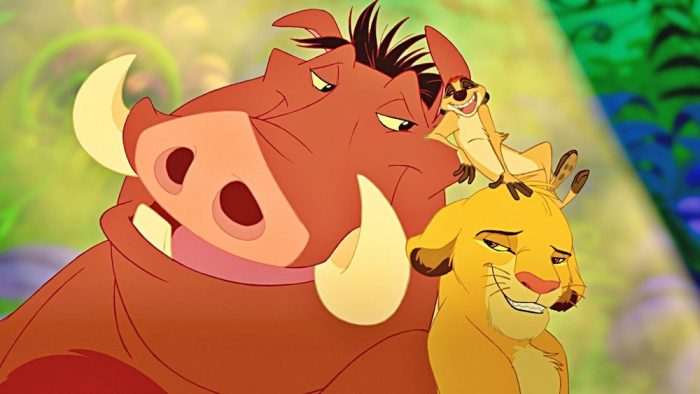 8) Tinker Bell
Although this fairy did get her own line of standalone films, I have to be honest: the sassy, short-tempered Tink from Peter Pan is just so much more relatable. Who here is guilty of checking themselves out in the mirror and possibly being a tad judgmental? Or easily frustrated over the simplest things?(I've been caught red-handed.) And although many of us may have not gone to the extent of trying to get someone to literally fall out of the sky, we all have that one person in our lives that we just can't help but feel a smidge of jealousy toward. Tink might wear her heart on her sleeve a little too often for her own good, but I love her for it anyway.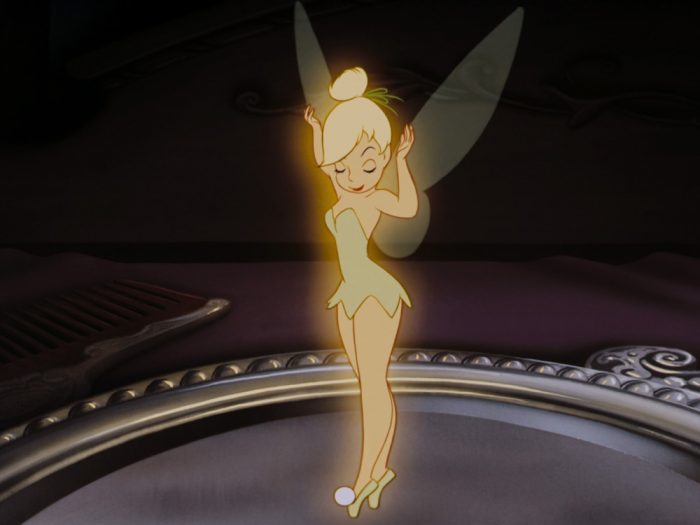 7) Baymax
Obviously Baymax is a big, huggable marshmallow, but he isn't just a robot. Baymax definitely has feelings and develops a deep connection to Hiro throughout Big Hero 6. He's willing to sacrifice himself to save Hiro and others (this scene gets me every time). He puts the care of his "patients" first and foremost, unable to rest unless they are satisfied and happy. However, he still adds humor that is uniquely Baymax to every interaction he has .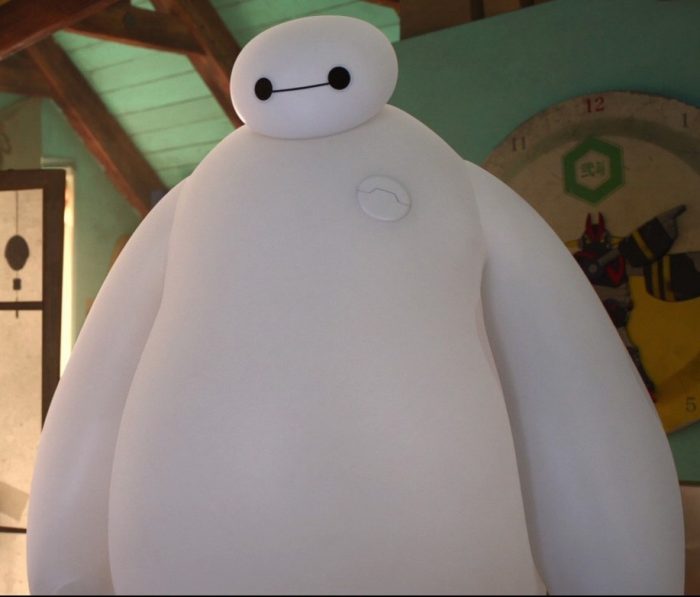 6) Pascal and Maximus
Pascal and Maximus might be entirely different species, but they are both headstrong and independent characters. Pascal does everything he can to support Rapunzel, while Maximus tries his hardest to do right by the kingdom of Corona and his owners. They both protect Flynn and Rapunzel from Mother Gothel and the bandits that try to harm them. And, on top of that, they're so stinkin' funny that I think they could have their own comedy series. (Disney+, we accept cash or checks for this genius idea!)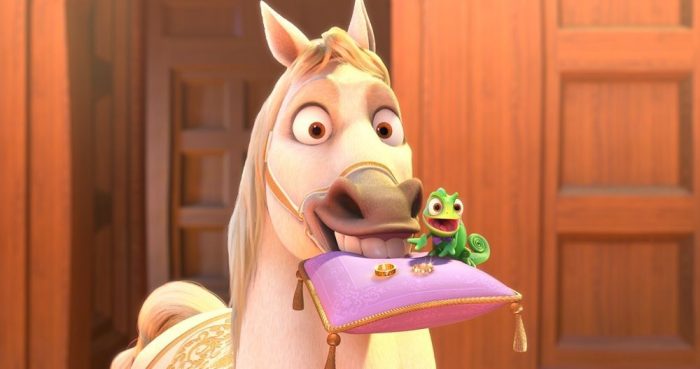 Pascal and Maximus
5) Kronk
He might not be very bright, but he sure is a wild card! Kronk can communicate with animals, jump rope like there's no tomorrow, carry an entire tent AND woman on his back across the countryside, cook like nobody's business, and did we mention he has muscles for daysss? While he technically is Yzma's sidekick, Kronk has a kind heart that cares about other people. He's just got a little bit of work to do figuring out who is good to him and who isn't. I have to say, "squeaker, squeak, squeak, squeakin'" to ya, Kronk (meaning "you're doing your best, sweetie).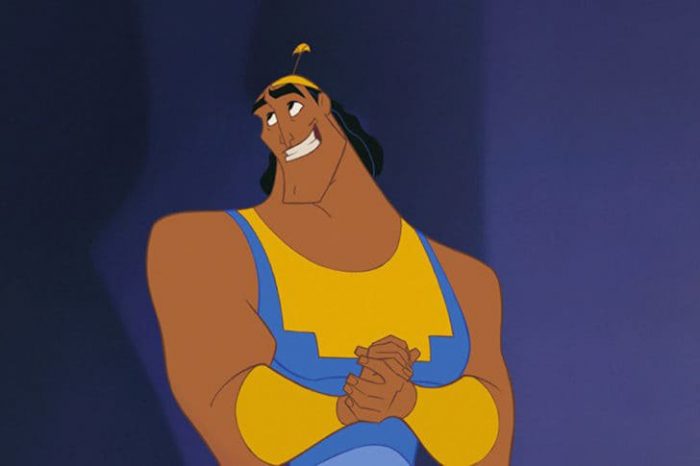 4) Olaf and Sven
You can't have a list of sidekicks without these two lovable characters! Sven might not be able to talk, but he has a lot to say through his actions, grunts, and expressions. He is sarcastic but also compassionate. And, as far as Sven goes, I have to say that reindeer are better than people. Olaf is made of snow, but his heart is extremely warm. He loves fiercely and puts others first. He can bond and create a friendship with anybody, especially since he's become best buds with Sven over the course of the Frozen film and shorts. I, for one, loved seeing these two back in action together in Frozen 2!!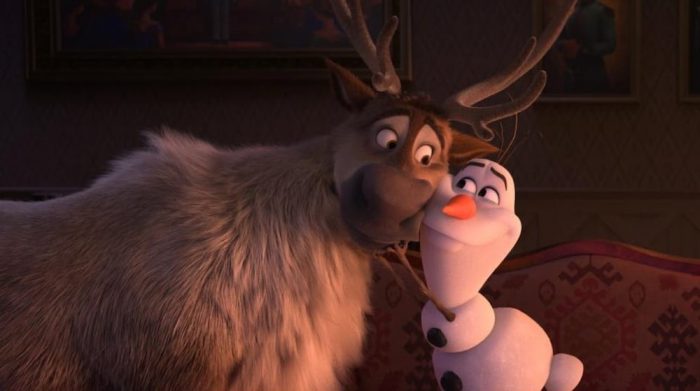 3) Genie
You ain't never had a friend like Genie!! Yeah, he HAS to grant you three wishes if you rub his lamp, but Genie is genuinely thoughtful when it comes to the characters he encounters. Aladdin quickly becomes like family to him, not simply a "master." Plus, Genie is arguably the best comedic character in any Disney movie. Whipping out over 15 impeccable impersonations and some of the biggest bops in Aladdin, Genie is larger than life and a great showman. Oh: and he looks GREAT for being stuck in a lamp for 10,000 years. (Let us know your skincare secrets, almighty Genie.)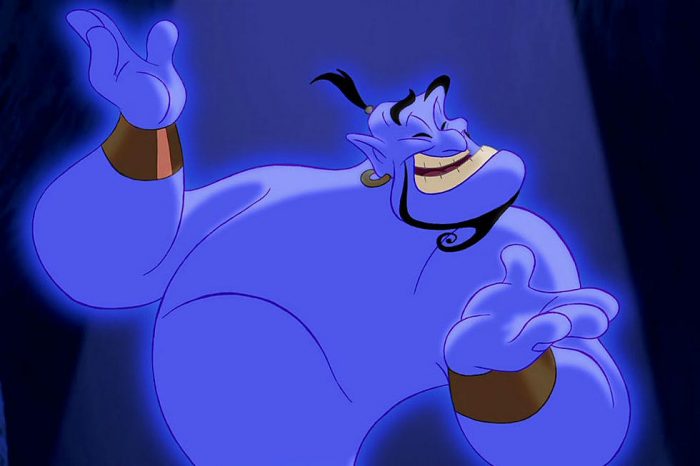 2) Mushu
He may be tiny, but he is definitely mighty! Mushu is yet another amazing Disney comedian in Mulan. However, out of all the sidekicks in this list, he stands out because he has the most notable character transformation. At the beginning of the film, he is selfish and only cares about helping Mulan so he can make a name for himself. Yet after he gets to know the heroine, he truly cares about her and does his best to help her succeed. In the end, Mushu learns how to put others before himself. I also will never stop quoting, "Dishonor on you, dishonor on your cow!" in my everyday life because Mushu is COMEDY GOLD.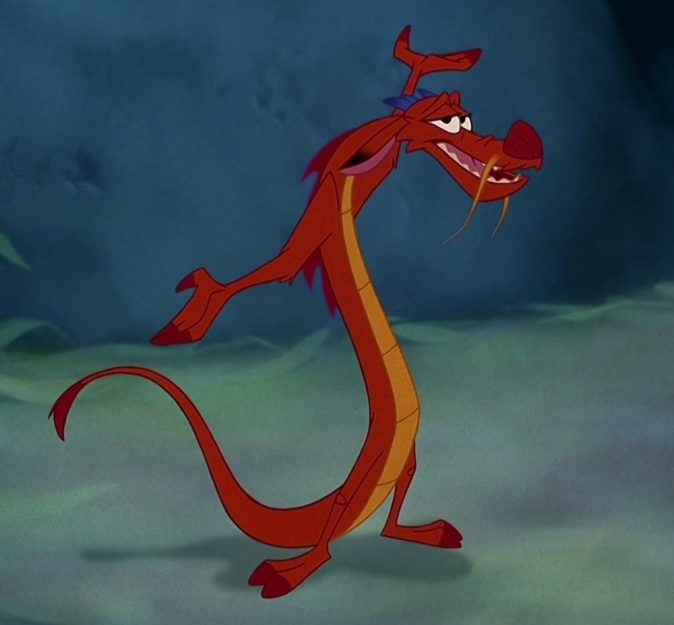 1) Pain and Panic
Possibly one of the most underrated sidekick duos in an animated Disney film EVER, Pain and Panic are literally the epitome of what best friends look like (my BFF and I definitely act just as wacky when we're together). Goofy, sassy, and sometimes a lil bit stupid, these imps are the comedic force that drives Hercules. Whether they are joking about their acting skills, chilling out in Herc merch, or giving sass to Hades, Pain and Panic are GEMS as Disney characters. If these two got their own show or movie ("If… if is good") about their misadventures through Greek mythology, I'd binge every single episode. Can you imagine how entertaining it would be to see them pop out of the Trojan Horse or steal the fire back from Prometheus?
Please give us the sidekick spin-off movies and shows we want, Disney!!
Who are some of your favorite Disney sidekicks? Let us know in the comments below!
Want to read more of our writers' takes on all things Disney? Take a look at these recent posts:
Join the AllEars.net Newsletter to stay on top of ALL the breaking Disney News! You'll also get access to AllEars tips, reviews, trivia, and MORE! Click here to Subscribe!