On April 26, the culmination of 22 Marvel Cinematic Universe films hits theaters as "Avengers: Endgame" shows us Earth's remaining heroes taking one last stand against the power that wiped out half of the universe's population.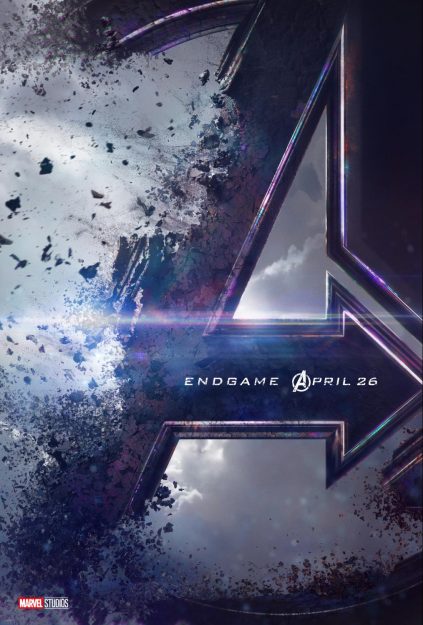 At a recent press conference, those who survived "the snap" both in front and behind the camera congregated to talk about finishing up this story that has been more than 10 years in the making, and becoming family in the process.
Some video highlights: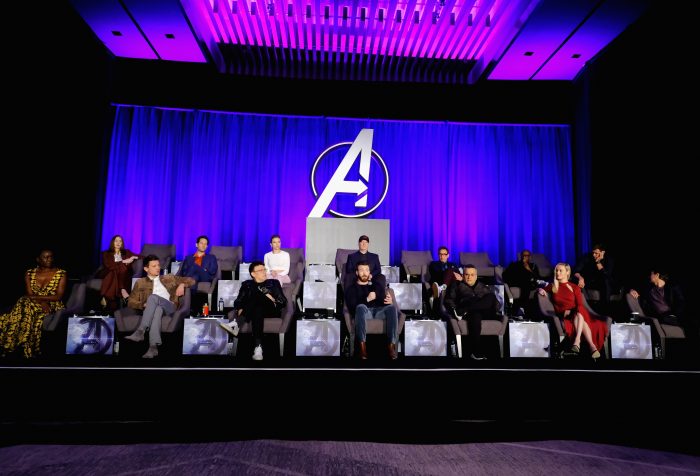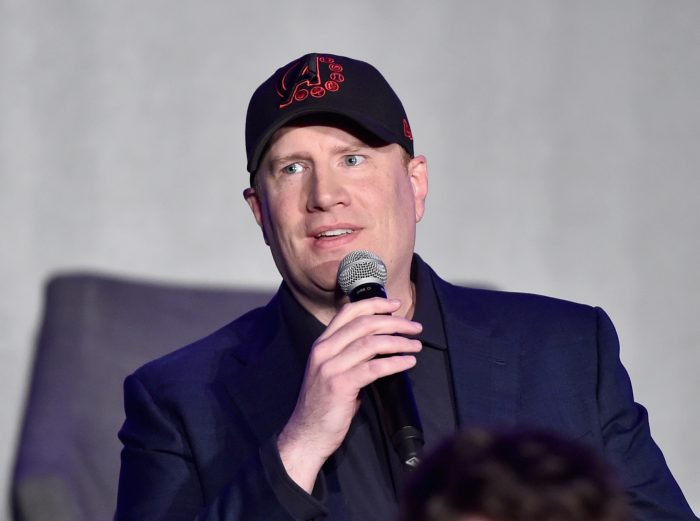 Feige on why "Endgame" is so special:  "Well, what's special is all the actors on this stage, all the actors who are not on this stage, and as you said earlier, the family that has come together this decade-plus… Robert said it so well in the trailer: 'Part of the journey is the end.' And about four to five years ago, we all started talking about doing something at every turn, including the first 'Iron Man' film, we talked about how can we do something that's never been done before. 'What if a superhero outs his identity at the very last shot of the movie?' We can't do that. No one's done that. You can't do that. What would we do next time?  'I don't know. Let's do it.'
"Four or five years ago, we talked about what haven't we seen in films based on comic characters. We haven't seen an ending. A definitive conclusion to an overall saga. So that is why it's called 'Endgame' and why I think it's very, very very special."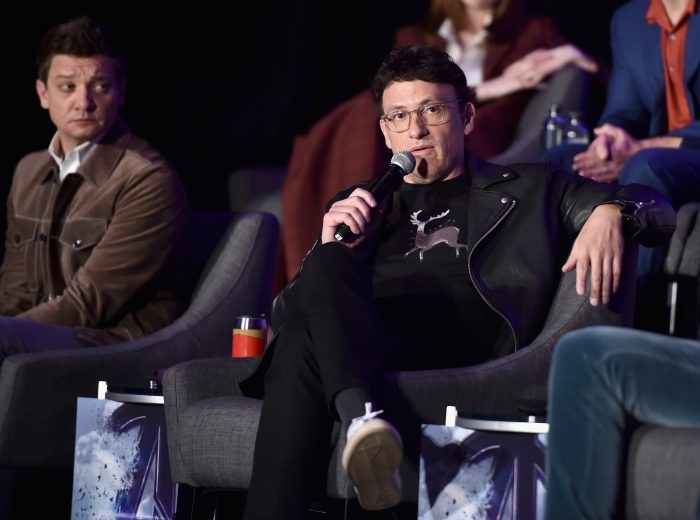 Anthony Russo on the aftermath of Thanos' snap: "We (Joe and Anthony) are very committed to the end of that movie ("Infinity War"). We think that stories lose their meaning and relevancy and resonance unless there are real stakes… Moving into 'Endgame,' the story is very much about how do these characters, how do these heroes, deal with loss? Resounding loss? True loss, devastating loss? That's what they've experienced in 'Infinity War' and that was a unique experience for all of them. How does a hero move forward from that moment? Our road into this movie is how is everybody on an individual level is dealing with that experience, and then how do they collectively deal with it."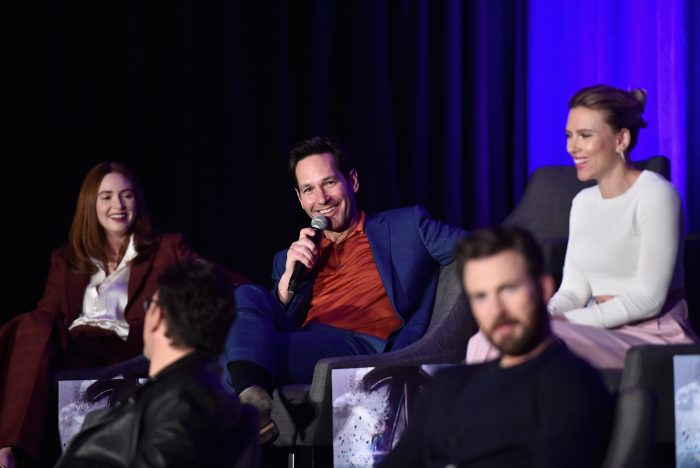 Rudd on how Ant-Man fits in: "Well, I did see the trailer, so I do know that I'm in it. How I fit in, how any of this works remains to be seen, and it's going to be fun to have audiences discover it… along with us. We haven't seen it either."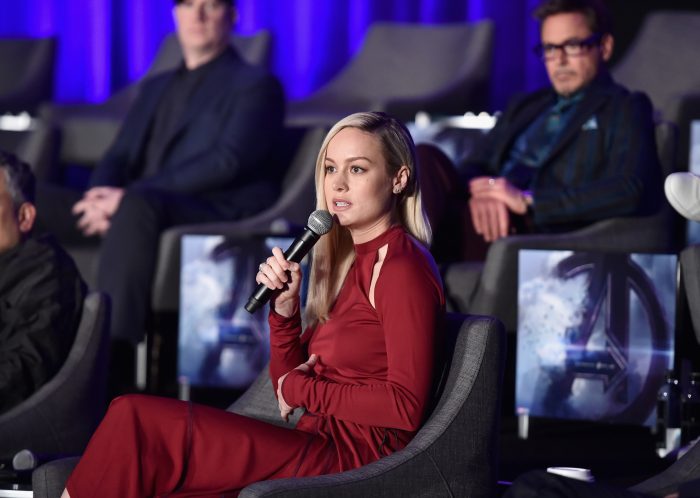 Larson on introducing Captain Marvel: "This film will always be personally dear to me because it was my first time playing Captain Marvel — we shot this first. So I had to stumble and figure out who this character was with no script for this and no script for 'Captain Marvel' either and perform for the first time in front of legends."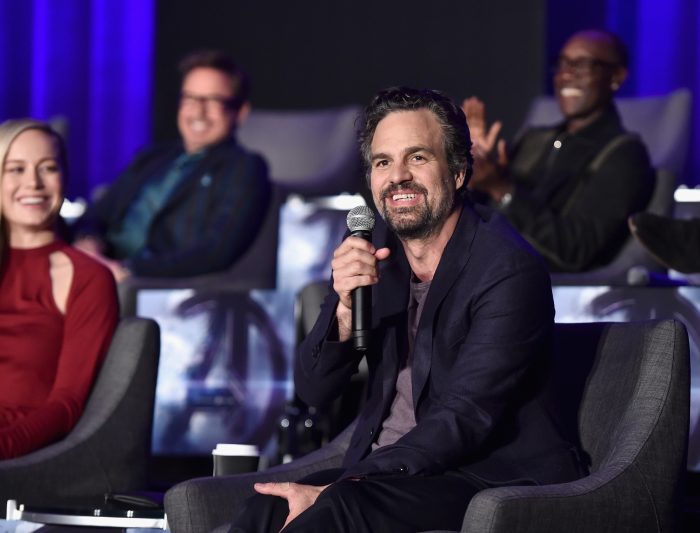 Ruffalo on the cast as family: "It doesn't feel like family to me, because we all really get along well. There's not that much drama. No, it does feel like family:  It's the family that you wish you had, in a way. You know, as actors, we're like vagabonds. We kind of bounce around, we have these intense relationships, and then you don't see anybody until you get nominated for something or you're nominated in something and you end up in an award ceremony…"
Evans: "What's that like? Speak for yourself!"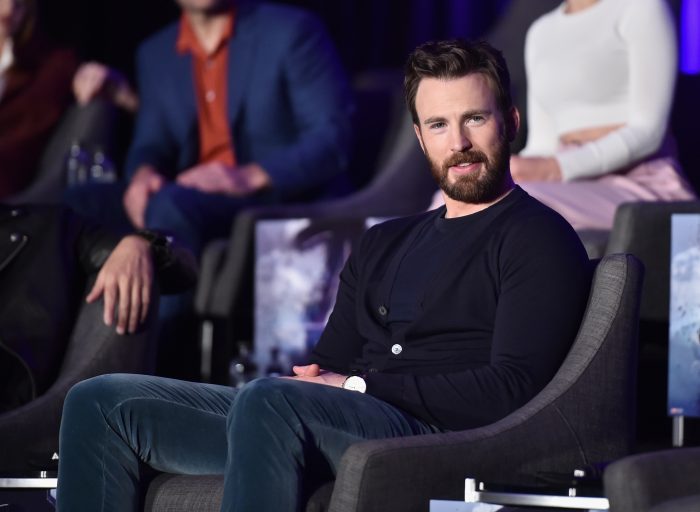 Evans on how Captain America interacts with other team leaders: "I think he tends to lean on those people who are of like mind and nature, who kind of are intrinsically selfless. I mean, all the heroes up here have their 'baked in the cake' flaws and I think a lot of that makes for really good conflict and storytelling. That's why my favorite stuff in this arc has been my stuff with Downey, because there's such a dichotomy between how we approach things, but at the end of the day, our hearts are both in the right places, but it provides a lot of great friction.
"But introducing characters like Captain Marvel and like Black Panther, people who also kind of align very similarly to Cap's nature… I think it reinforces Cap's sense of  purpose and home. It's an environment that… feels more natural for him. So I think it's nice to see the certain pockets where he feels at peace, and certain pockets where he feels his buttons might be getting pushed."
Marvel's "Avengers: Endgame" will be released in US theaters April 26, 2019.
Are you a Marvel and Avengers fan? Are you ready for Avengers: Endgame? Let us know in the comments below — and #DontSpoilTheEndgame!
Learn more about Avengers: Endgame here!
Be sure to follow @allearsnet on Instagram and Twitter!
Click on the graphic below to subscribe to the AllEars® newsletter  — don't miss any of the latest Disney news!